Christine Sepulveda knew from an early age that her family's business was a big deal. Founded in 1978 by her uncles Guillermo and Manuel Cidre, Cidrines became Puerto Rico's first bakery chain in 1985 and, consequently, a household name on the island. "When I was in middle school, we did a field trip to our family factory," says Sepulveda, who is now the company's U.S. sales director. "I was so proud that all my friends could see everything that my family was working for."
But while Cidrines was celebrated locally, the minority-owned and woman-run business was largely unknown beyond the Caribbean. For years, the company shipped only one container of products per month to the U.S. mainland, but didn't have the connections to break further into the market. That changed in 2011 when Sepulveda's cousin ran into a Walmart associate at a food show in Miami. The retailer, already Cidrines' biggest client in Puerto Rico, agreed to sell the bakery's pan sobao—a soft, sweet bread beloved on the island—at 81 stores in the continental U.S.
It was a huge hit. In the years since, Cidrines brought pan sobao to nearly 2,000 additional U.S. stores and boosted its sales to Walmart by 200 percent. Exports are now 25 percent of the bakery's overall business, which makes it more resilient to market fluctuations. Even during the COVID-19 pandemic, a time when many businesses in Puerto Rico are shrinking or shuttering, Cidrines has fully maintained its workforce of 110 employees while growing its export sales year-over-year. "Walmart is the reason we're in business today," Sepulveda says.
Across the U.S., there are millions of diverse businesses—that is, businesses owned by women, minorities, veterans, people with disabilities, and members of the LGBT community. More than half of the two million new businesses formed in the past decade are owned by members of minority communities. Still, for many of these companies, success has often remained elusive: Even as the number of diverse businesses surged, their share of revenue has lagged behind that of white- or male-owned businesses.
During the pandemic, those disparities have intensified, underscoring the devastating impact of systemic inequalities. According to the Federal Reserve Bank of New York, 41 percent of Black-owned businesses, 32 percent of Latinx-owned businesses and 26 percent of Asian-owned businesses across the country shut down between February and April. Only about 17 percent of white-owned businesses shut down during the same period. In August, a poll found two-thirds of minority small business owners are worried that they'll have to permanently close their business.
Getting the chance to provide products and services to large corporations can help diverse businesses weather tough economic times and provide opportunities for disadvantaged communities, but many diverse businesses have historically missed this opportunity due to a lack of capital, contacts, or resources. For years, a small but growing number of large corporations have worked to correct this problem by aggressively increasing the amount of business they do with diverse suppliers. The Billion Dollar Roundtable, an advocacy organization for corporations that spend at least $1 billion with diverse suppliers annually, has added 29 members since its establishment in 2001.
Walmart, a longtime member of the organization, increased its spending with diverse suppliers from $2 million in 1994 to more than $11.7 billion in 2019, and it's currently assessing how to increase that number. Recently, the retailer hosted its first-ever virtual "open call" event, where small businesses were invited to pitch their U.S.-manufactured products. Approximately 56 percent of the businesses who participated self-reported as diverse. During the pandemic, Walmart continues to offer online mentorship and education opportunities for diverse businesses. "Our customers represent all of America, and we want to be sure our suppliers do, too," says Michael Byron, Walmart's senior director of supplier inclusion. "All of these things that we were doing to help this cause in person, we're doing them virtually today."
A diverse supply chain isn't merely a matter of corporate responsibility; it also makes good business and economic sense. By opening its doors to small, diverse businesses, Walmart can offer a broader assortment of products and services to customers and access new markets. Those businesses also make Walmart more nimble. At the beginning of the pandemic this spring, for instance, Walmart shoppers were stocking up on groceries in historic numbers. With just a week's notice, Cidrines was able to double its shipment to Walmart stores during the month of March, allowing the nation's largest food retailer to keep its products in stock. "They're flexible. They're agile," says Byron. "Our diverse suppliers have done a wonderful job of helping us continue to deliver to our customers with minimal disruption."
That partnership benefits more than just the businesses involved. When diverse suppliers are able to reliably access Walmart's sizable customer base, they're able to create new jobs and support local economies across the country, including many of the places where the retailer operates its nearly 5,000 stores. According to The National Minority Supplier Diversity Council, certified minority businesses generate $400 billion in economic output, which lead to the creation or preservation of 2.2 million jobs. "This is about the circulation of a dollar and how long it can stay in a community. If we can have a hand in that, it's good for business and communities long-term," Byron says.
The Value of Supplier Diversity Programs…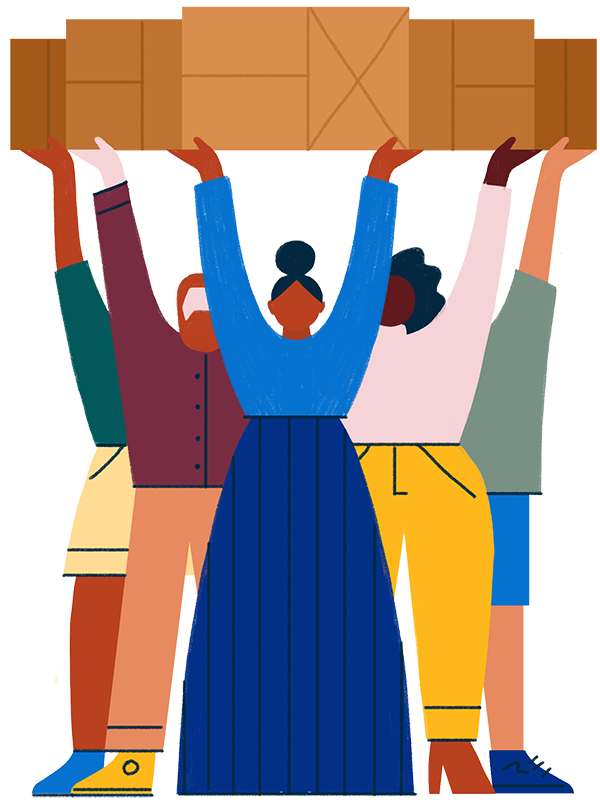 …FOR Suppliers:
They give access to contacts and mentors at well-established corporations.
They offer exposure to bigger customer bases.
They help create new jobs, increase wages, and boost tax revenue for the communities where suppliers are based.
They provide stability during difficult economic times.
…FOR RETAILERS:
They expose existing customers to a broader assortment of products, and provide opportunities to reach new consumers in growing markets.
They expand the network of reliable suppliers: According to the Hackett Group, 76 percent of diverse suppliers meet buyer expectations, and 23 percent exceed them.
They help create more resilient supply chains by increasing the number of channels for sourcing goods.
They promote equity in supply chains.
These days, there is little debate in corporate leadership circles that supplier diversity is important, per Leonard Greenhalgh, a professor emeritus at the Tuck School of Business at Dartmouth. But without enthusiastic and sustained leadership support, supplier diversity programs can fail to take off at even the best-intentioned companies. "Almost every annual report from a major company is going to say, 'We take diversity very seriously,'" Greenhalgh says. "But then you ask the question: 'Well, what are they actually doing?'"
Increasing the number of corporations that vigorously pursue supplier diversity would provide a much-needed lift for diverse business owners. Such upturns, when they've happened in the past, are typically sparked when key industry players commit to the cause. The auto industry is one example. In 1968, General Motors became the first automaker to establish a minority supplier program. Ten years later, Ford had one, too, and then Chrysler five years after that. Much of the industry soon followed. "It went from having almost no diverse outsourcing to being the norm in the 1980s," Greenhalgh says. Adrienne Trimble, the president and CEO of the National Minority Supplier Development Council, believes Walmart—a company with more than 275 million weekly customers around the world—could create a similar sea change in the retail industry. "More than any other time in history, we are now called upon as business leaders to take definitive action and stand up against the systemic racial barriers plaguing our society," she says. "I think that as such a large entity [Walmart] has the ability to really spur supplier diversity across the retail sector."
Walmart has developed a platform to help make that change happen. In recent years Byron and his colleagues have talked to hundreds of Walmart's suppliers at an annual forum about the opportunities and challenges of starting and maintaining corporate supplier diversity initiatives. The goal, ultimately, is for attendees to come away with the information and inspiration needed to step up their own supplier diversity efforts. "A company of our scale has the ability to help others," Byron says.
Walmart's approach is beginning to pay off. In 2018, when leaders at Unilever, one of Walmart's biggest suppliers, attended the Walmart forum, they sought Byron's mentorship to re-invigorate their North American supplier diversity program. Over two years, Unilever doubled its spend with diverse suppliers, and increased the number of diverse suppliers in its supply chain by 35 percent. The company's leadership has, in turn, inspired further buy-in across the industry: In 2019, 14 of Unilever's top suppliers committed to actions that would increase diversity and inclusion within their own organizations, including building supplier diversity programs. And in 2020, under the leadership of new North American president Fabian Garcia, Unilever is now working to expand its supplier diversity program to new markets. For Ivy Su, Unilever's head of North America procurement, this is a strong step toward integrating diversity throughout entire supply chains. "It's really important that all members of the end-to-end value chain actually make that commitment. We want to make sure that the society in which we live and work has the right social standards that we all expect," she says.
As the country grapples with racial injustice amid historic protests, that imperative has become more widespread and more urgent among corporations. In the past few months, Byron has spoken on the phone with leaders at companies looking to start supplier diversity programs or to bolster their existing programs. "Many are trying to do more than they've done," he says.
At Cidrines, the Puerto Rican bakery, Sepulveda remains focused on keeping her business afloat during the pandemic, but she is also looking ahead to the opportunities that could come with an industry-wide transformation around diversity and inclusion. In the years to come, she wants her business to become a "one-stop shop for supermarkets who want to understand Hispanic consumers." Already, the bakery is scaling up for even greater expansion in the U.S. mainland, planning a new factory at some point in the future. As a kid, Sepulveda says, she never could have imagined the business would be as big as it is today. But now, with Walmart as a partner, she believes she and her relatives have the support they need to achieve their greatest ambitions. "This is the game-changer," Sepulveda says. "This is what we've been working for."