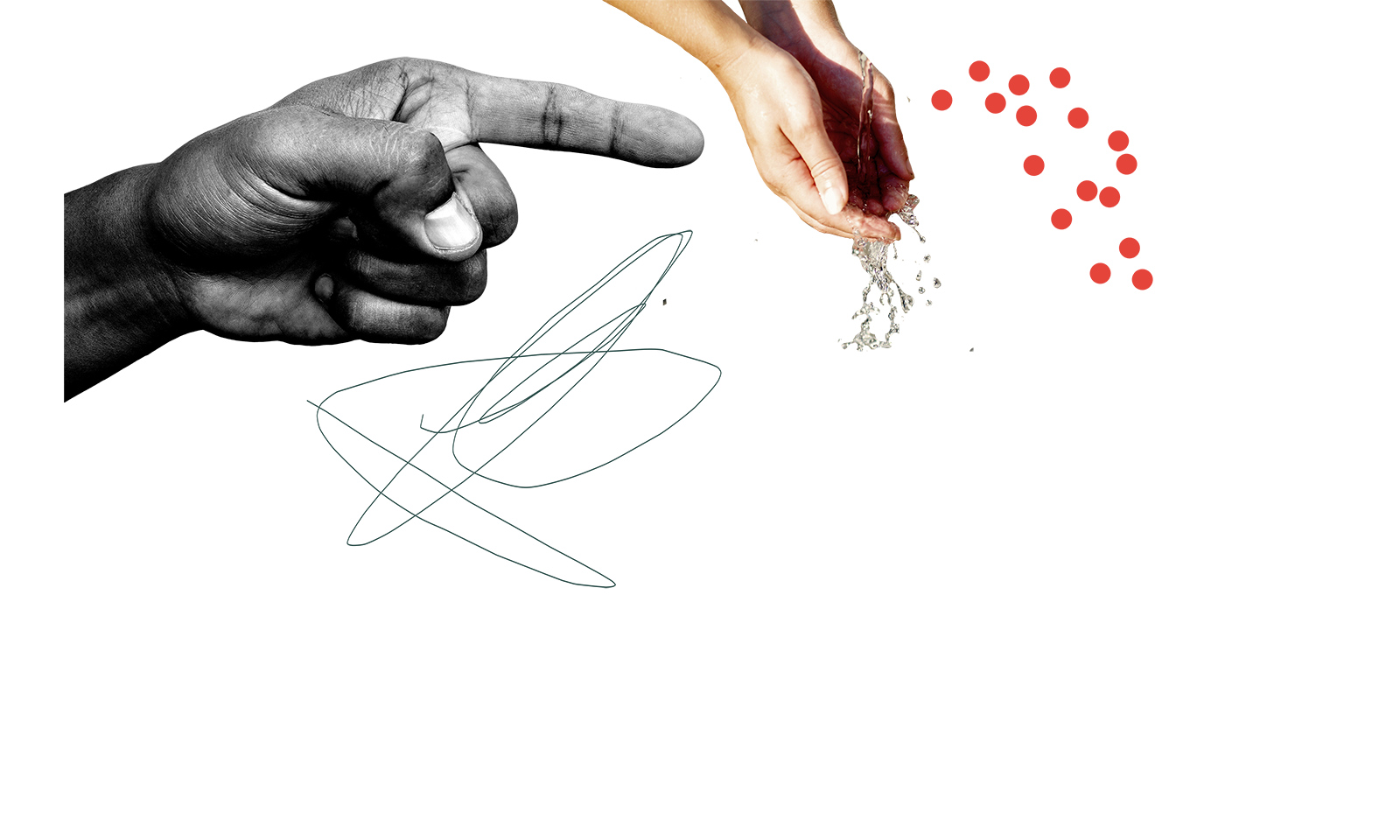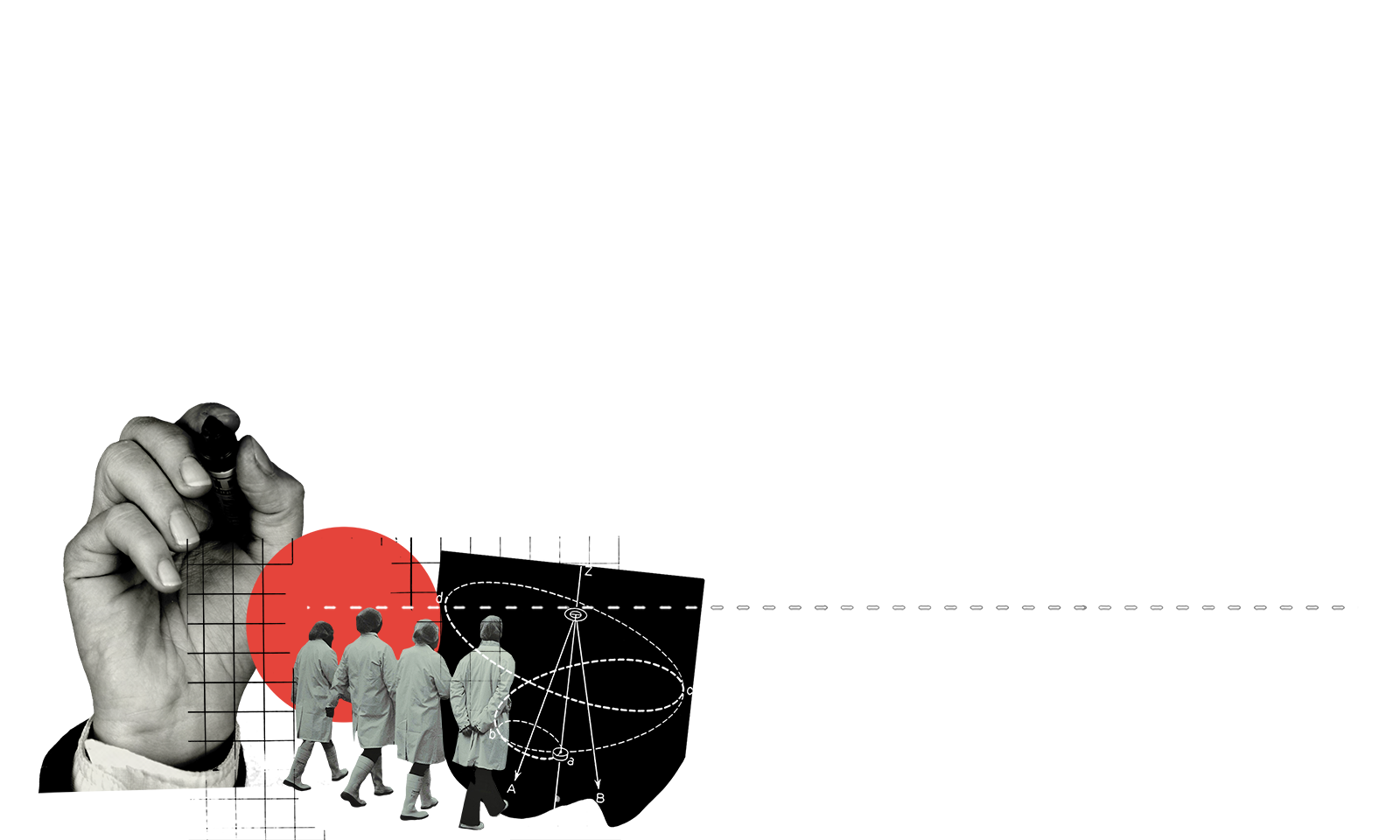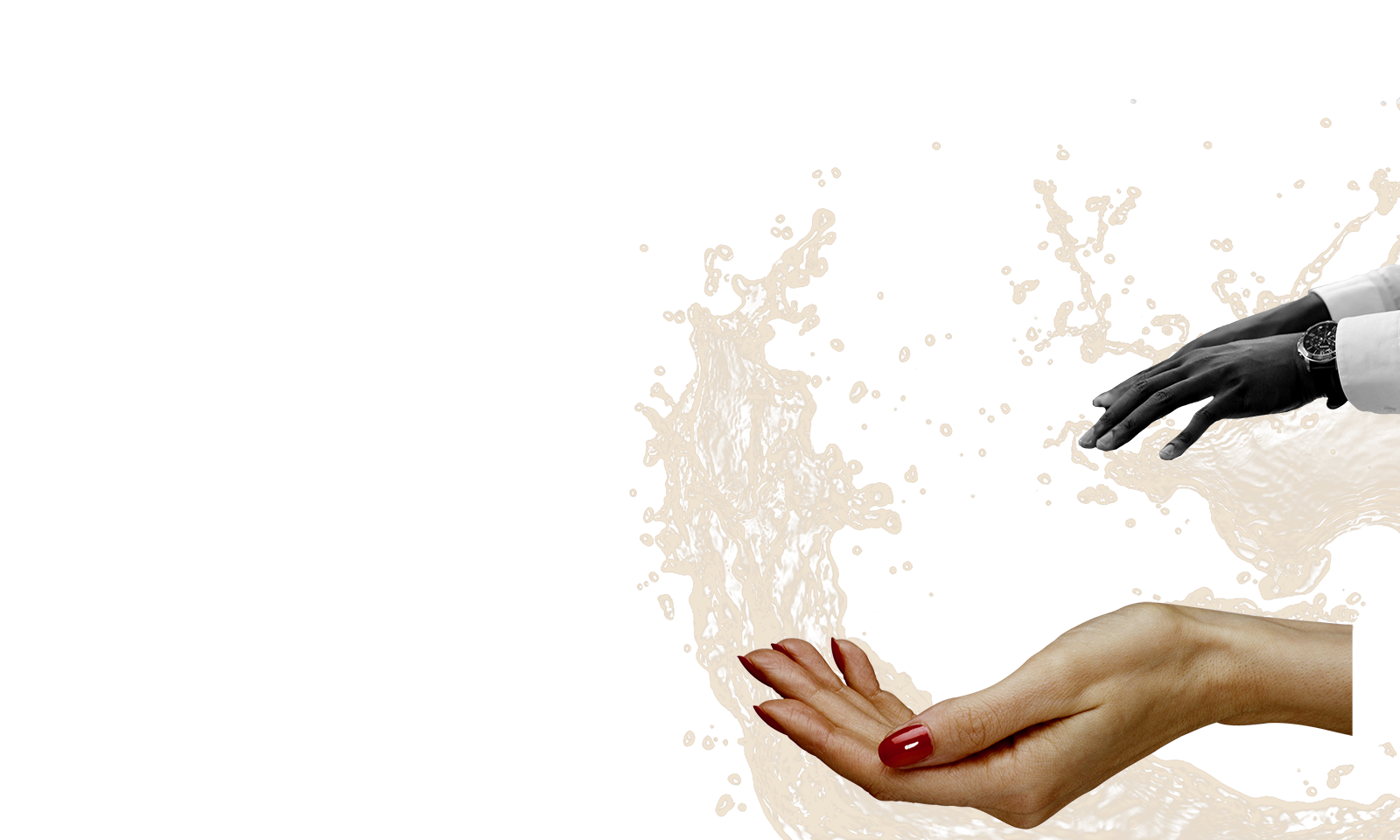 Field Fusion
For years, universities have kept professors siloed in their disciplines. Here's how Texas A&M University is catalyzing collaboration and pushing its faculty to pursue bold research that could change the world.
Artificial intelligence. Poverty. Climate change. Food and water security.
Academics have always been concerned with the world's most pressing problems and hot-button issues. But what if finding solutions began with a simple act: crossing a campus quad to collaborate.
In 2018, Dr. Wendy Jepson, a professor of geography at Texas A&M University, did just that. Prompted by a new interdisciplinary initiative at the university called the President's Excellence Fund, she left her quiet corner of campus to work with professors from disparate fields of study to examine sustainable pathways to urban water security. A stroll across campus may not seem like a radical act, but prior to last year, Dr. Jepson had not worked on a single large-scale research project with Texas A&M professors outside of her department. This is not uncommon in higher education, where researchers often face institutional and mental barriers to crossing disciplinary lines.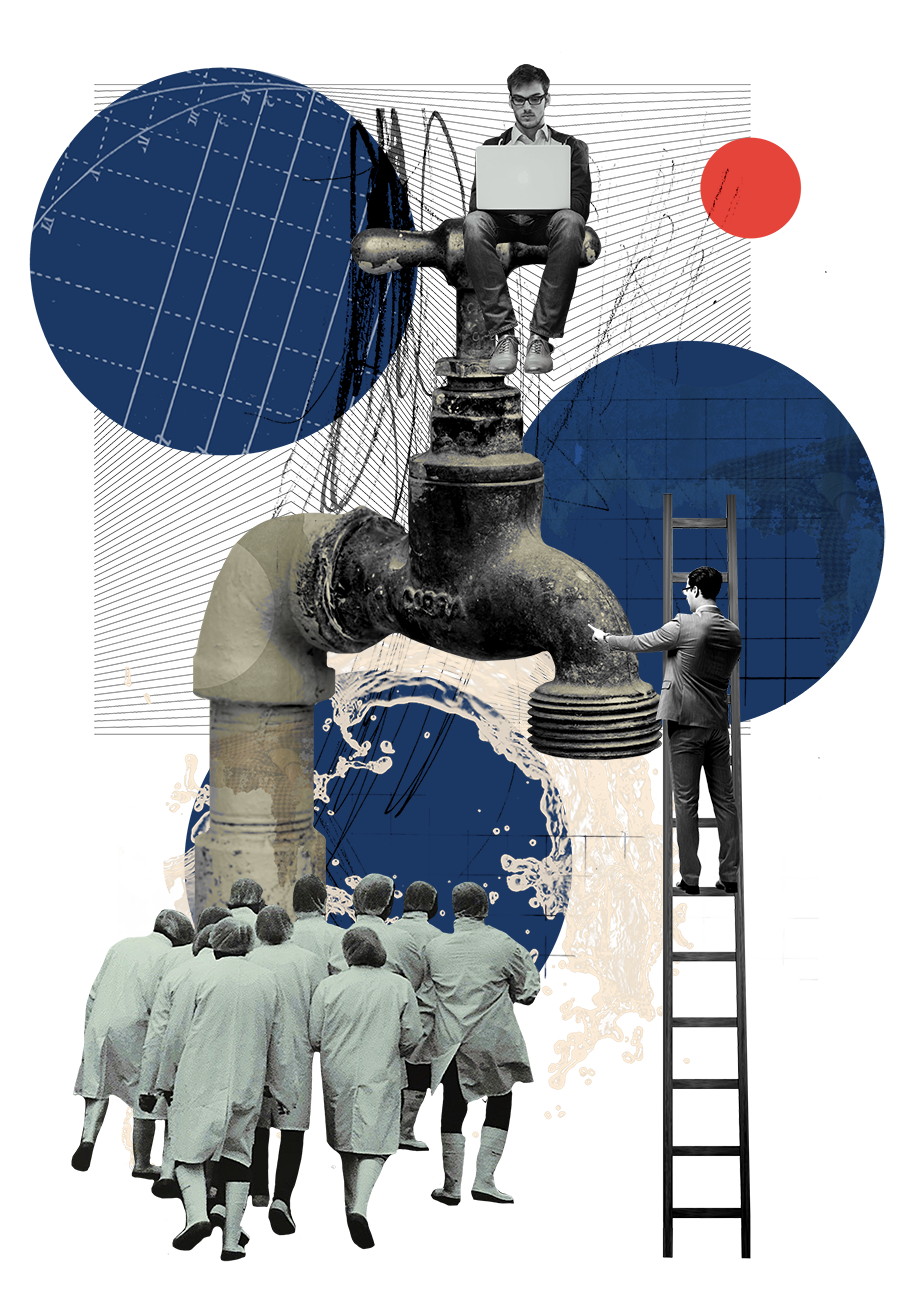 While academia has trended toward interdisciplinarity in recent decades, with a growing number of published papers citing work from outside disciplines, the Global Research Council noted in its 2016 report that "funders should not assume that the conditions required for interdisciplinarity can happen naturally without proactive support." The report also showed that "interdisciplinary research is not seen with the same prestige as disciplinary research from a publication or academic career perspective." As a result, it's been historically safer for academics to stay in their disciplinary lanes, and university structures underpin that dynamic.
Dr. Mark A. Barteau, Texas A&M's vice president for research, has seen these restrictive forces play out across academia—and beyond. "Employers like students to have a degree with a name that they can recognize, and so that reinforces the traditional academic structure of departments and colleges," he says. Dr. Barteau also has observed the limits these barriers place on researchers' work as it relates to real-world problems. As he puts it, "The world's big challenges don't come neatly wrapped in disciplinary boxes."
Take urban water security, for example: Water-stressed regions already are struggling with droughts and shortages—remember Cape Town's 2018 "Day Zero" water crisis?—and achieving sustainable solutions requires a broad scope of expertise, from public administration to chemical engineering and urban planning.
These are only a fraction of the disciplines that Dr. Jepson assembled to tackle the issue of urban water security, enabled by the President's Excellence Fund. Designed to break down silos and encourage interdisciplinary collaboration on campus, the fund will award $100 million over the course of 10 years to faculty researchers who work with colleagues across disciplines. Texas A&M President Michael K. Young sees it as an opportunity to "turn the faculty loose."
"I've got these brilliant faculty. They know their fields better than anyone," says Young. "If I can give them some resources to think expansively about what they want to do, about what really matters and will make a difference, they'll come up with better ideas than I'd ever come up with."
The fund consists of two programs: T3, or Texas A&M Triads for Transformation, which finances interdisciplinary three-person faculty teams; and X-Grants, which are awarded to larger groups of interdisciplinary scholars who independently determine the bold subjects they want to pursue. "We're not prescribing anything other than the fact that you have to have teams that span disciplines and colleges and you bring us your best ideas," Dr. Barteau says of the X-Grants' bottom-up approach. "There's a lot of agency there, and I think that blue-sky element to it is exciting and perhaps undervalued in today's society, both in our federal funding portfolio and in corporate funding."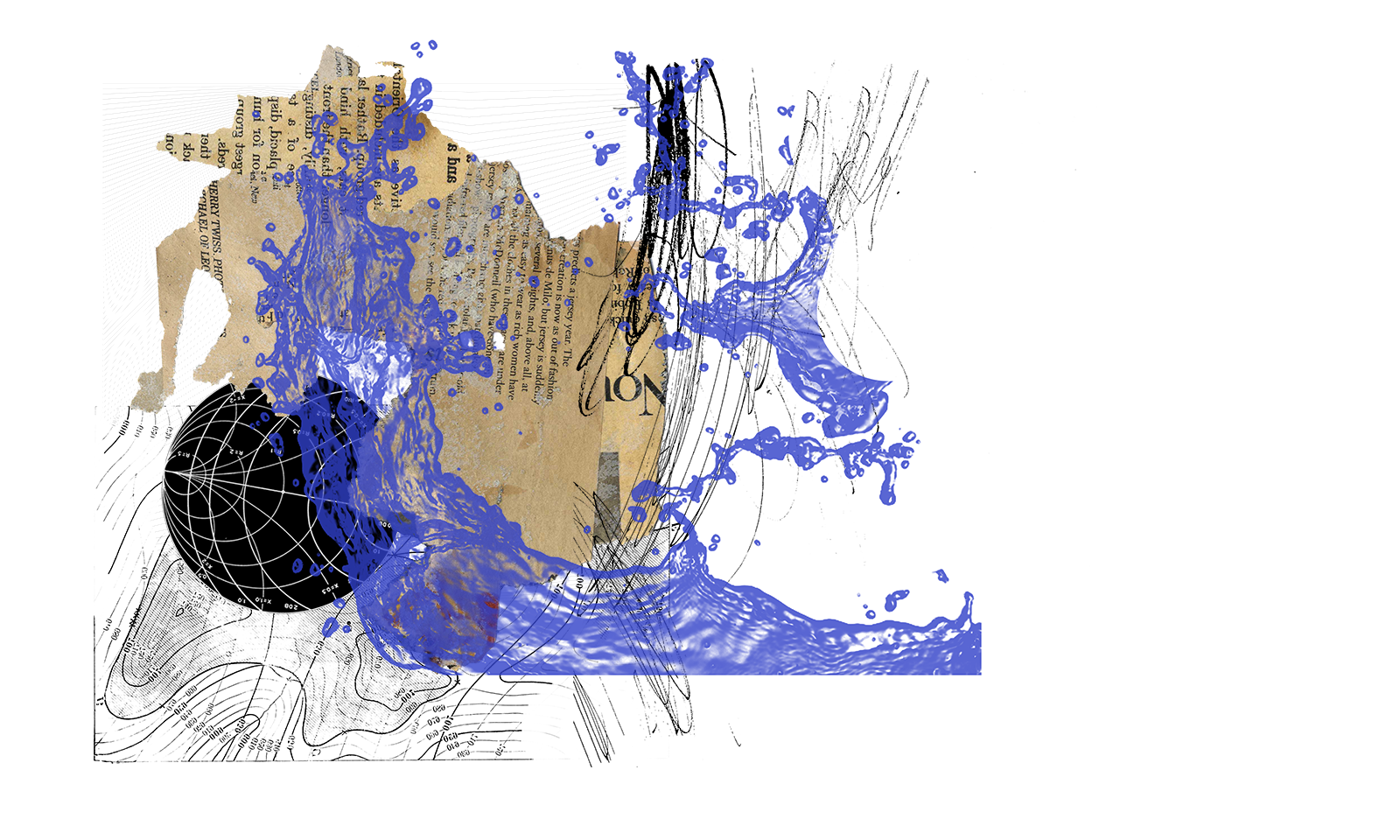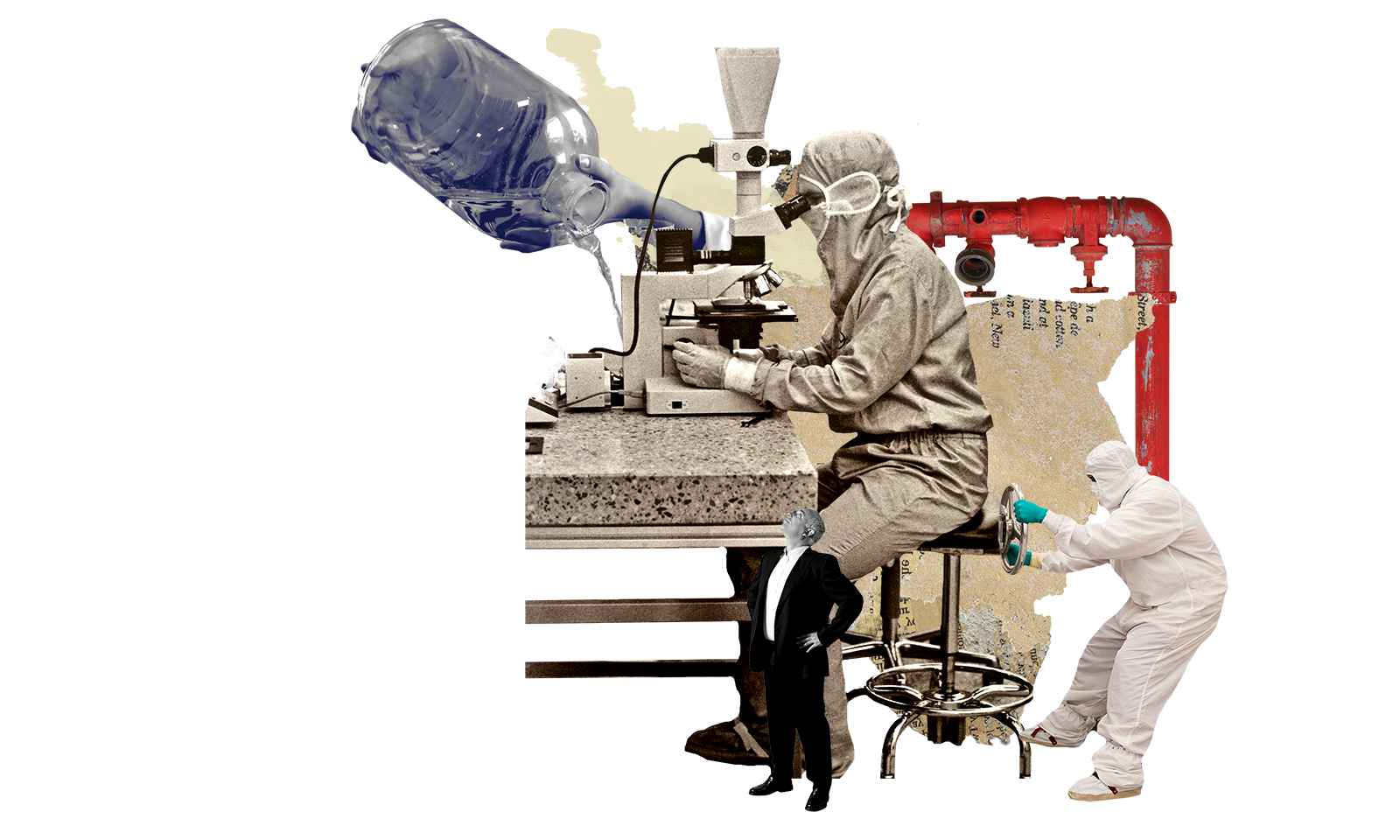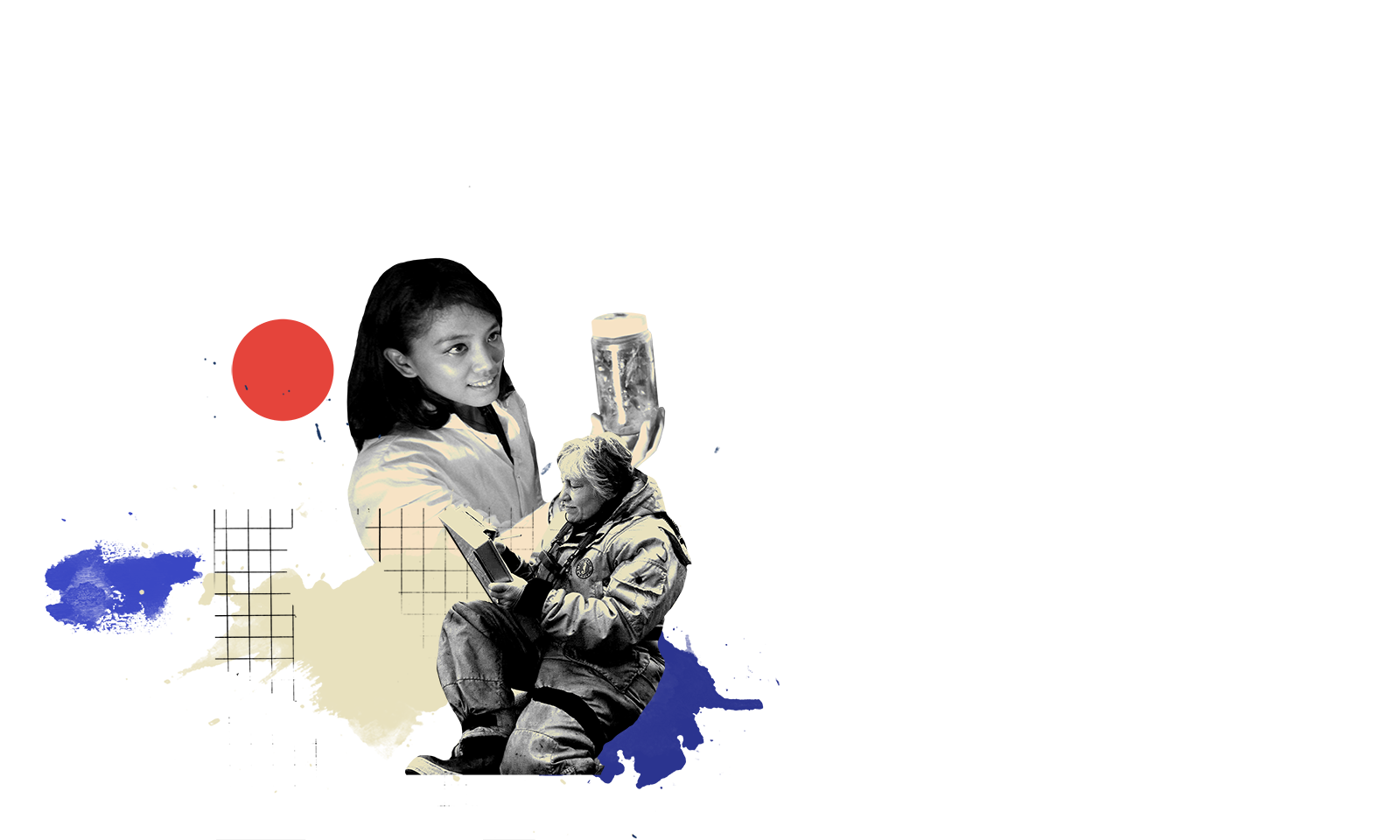 Dr. Jepson's three-year project on urban water security is one of the first X-Grant recipients. Her team is looking at two forms of water-system augmentation— desalination and water reuse—as an entry point to assess sustainable pathways to achieve urban water security. In addition to providing the opportunity to build new working relationships on campus, the X-Grant also enables teams like Dr. Jepson's to treat an ambitious subject with the complexity it demands. "We're looking at finance, we're looking at governance, we're looking at the regulatory environment, we're looking at social acceptance," says Dr. Jepson. "We're also getting into the weeds with the [real-world] stakeholders who are involved in that process."
Dr. Jepson's team of eight professors encompasses seven fields: geography; law; public service and administration; chemical engineering; civil engineering; landscape architecture and urban planning; and public policy and finance. By leveraging these diverse perspectives, Dr. Jepson hopes to create a "knowledge platform" that can advance questions related to urban water security, and that her team will be able to serve as an "honest broker" for water decision-makers in the public and private sectors. The team is looking at a global selection of case-study sites, including two Texas cities, Southern California, Israel, and Perth, Australia. This grouping illustrates a wide range of water systems and provides ample context for the team to develop metrics around their sustainability.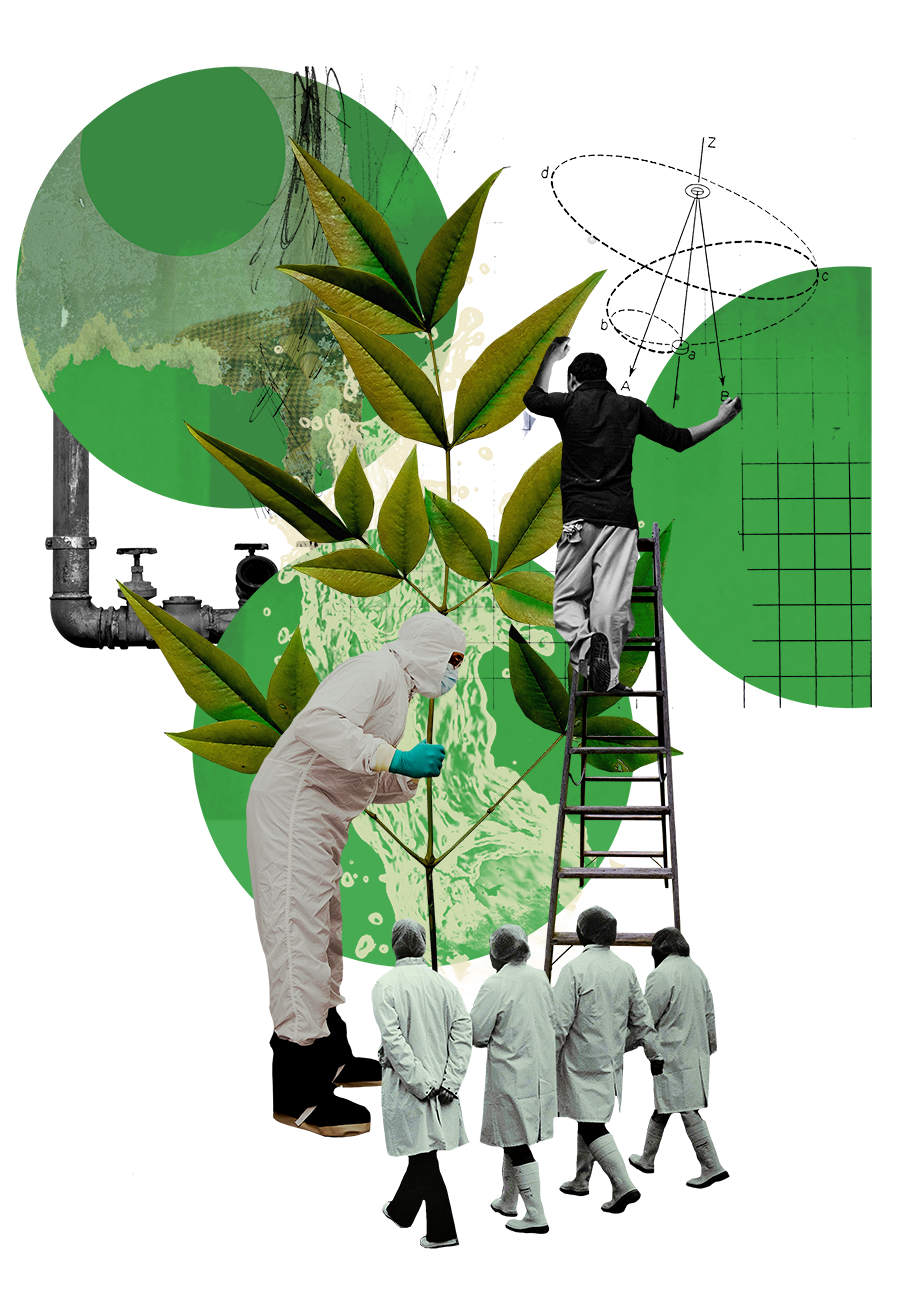 As an interdisciplinary team, Dr. Jepson's fellow researchers can help account for each other's blind spots. Dr. Robert Greer, an assistant professor in public service and administration who focuses on municipal finance, was brought onto the project after Dr. Jepson received feedback regarding the need to address financial barriers to urban water security. "His joke is that he just asks where the money is and how do you pay for that," says Dr. Jepson. "But it's really more than that. He doesn't give himself credit. [We're] navigating those waters, and he and his expertise [are] critical in that."
Dr. Greer, who previously had never worked with geographers, says the interdisciplinary nature of this project creates a wealth of information that he hopes will inform policy change and improve the delivery of public services. "It can potentially save cities and states from going down the wrong path by choosing the wrong technology tool or the wrong water-diversification strategy that leaves them just as drought-prone as they were before, but $3 billion in the hole," he says.
For Dr. Mark Holtzapple, an engineer and key technical voice on the project, the opportunity to collaborate with faculty in the social sciences is "much more rare." He's been interested in desalination technology for four decades, and working with the X-Grant team gives him the chance to better understand how that technology fits into a larger framework. "As a technical person, I can envision these things, but I don't know what they mean to the actual practitioners," he says. "Like, if you're a city, would you buy into [a particular technology]?"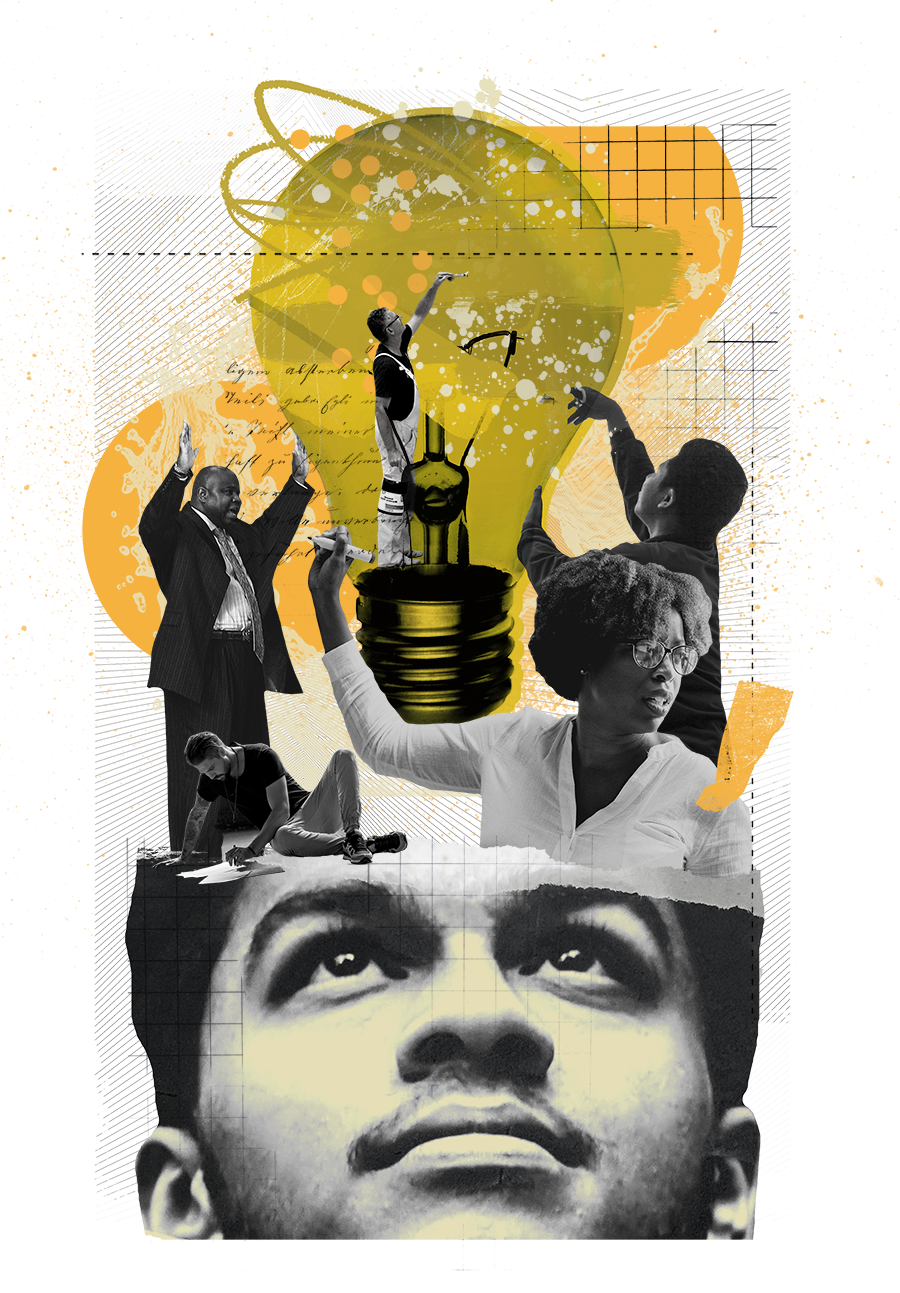 A new desalination apparatus may operate effectively in a research environment, for instance. But when it enters the real world, it will encounter economic, political, and social barriers to implementation. That's why it's so important to include the perspectives of social scientists and public policy experts who can contribute to the development of more successful and more easily adoptable technology. In the words of Dr. Sierra Woodruff, a X-Grant team member and professor in the Department of Landscape Architecture and Urban Planning, "We need a better understanding of how people relate to or use that technology."
It's not hyperbole to suggest that Dr. Jepson and her team's interdisciplinary research could meaningfully impact the entire world. But these collaborations also can have a more local, qualitative effect on researchers and the academic institutions in which they work. Dr. Barteau has observed that some of the interdisciplinary teams that applied for the President's Excellence Fund but weren't awarded funding have remained collaborators.
Dr. Jepson also can imagine her team continuing to work together beyond the length of the grant. "There is a vision of where we need to be, and it's not a three-year plan," says Dr. Jepson. "It's a five-year plan. It's a 10-year plan. This is the first phase." Ultimately, that's the goal of the President's Excellence Fund: to fundamentally change the way academics approach research at Texas A&M. For those who already are engaged in cross-disciplinary projects, the university's 5,200-acre campus is starting to feel a little bit smaller. All the while, the prospect of their work making an impact on the real world grows ever larger.