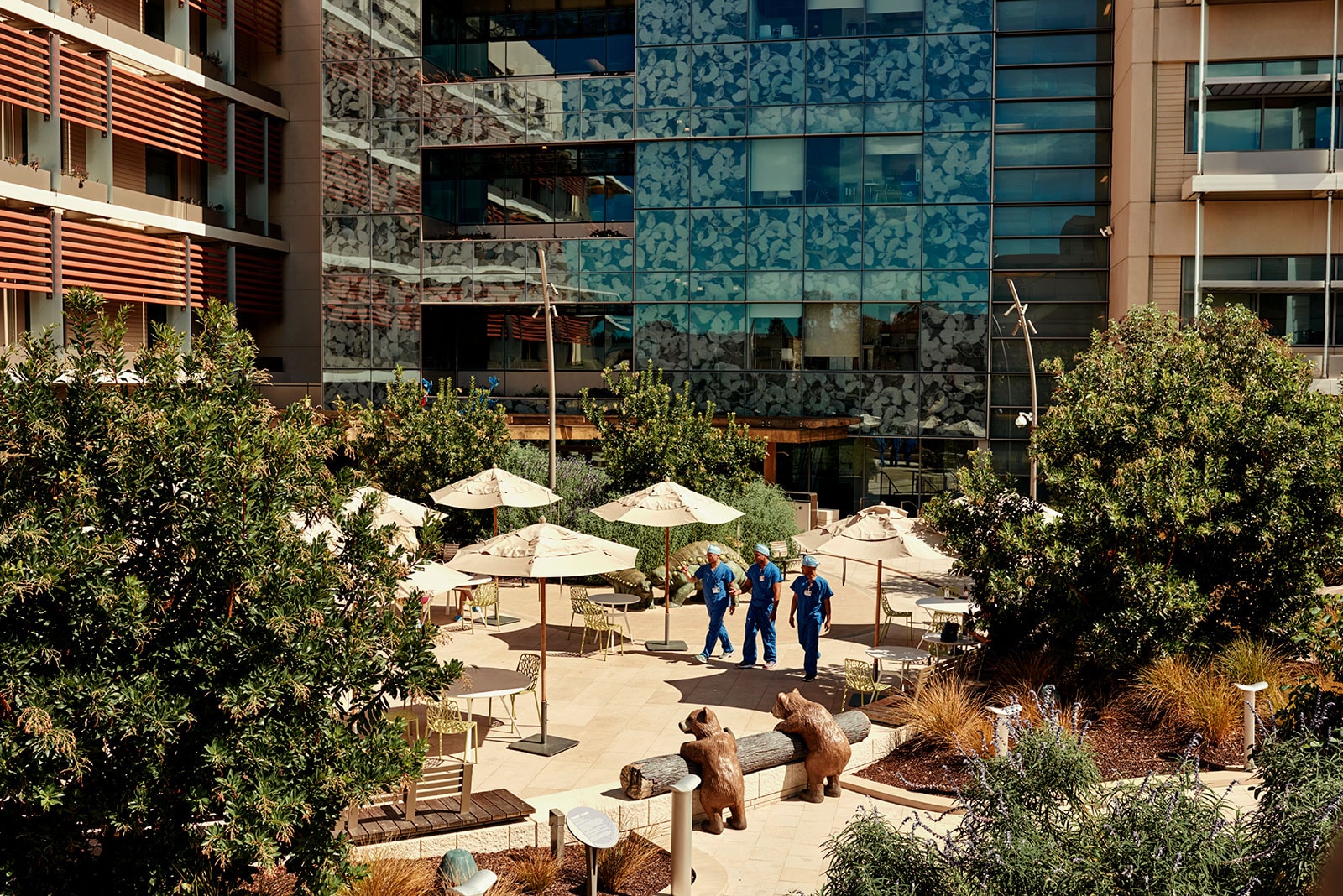 Bob Wenz is watching a team of pediatric cardiac surgeons operate. He's supposed to be leading a tour of the newly expanded Betty Irene Moore Children's Heart Center in Palo Alto, California—its expanded waiting area, four additional echocardiography labs, naturally lit patient rooms, staff-only garden, and other facilities. But instead of all that, Wenz is stopped outside the door of an operating room, watching a cardiac team enter their second hour of open-heart surgery.
Fifteen years ago, Wenz might have been a nurse in that room, hovering over the operating table in five-hour intervals. But today he's in charge of much more than that, overseeing outpatient cardiology, neurodiagnostics, and interventional services at Stanford Children's Health and Lucile Packard Children's Hospital Stanford. It's hard to know whether Packard Children's Hospital attracts people like Wenz or they become this way after years of working with children, but simply put, he's fun.
He's the type of person who wears a tailored suit to work but is in scrubs by noon. The type of person who turns on the new $2 million 4-D heart scanner just to show you "how crazy the images look." The type of person who narrates an open-heart surgery for you when you're not allowed to see it yourself. "Because it's just that cool."
Wenz is exactly the type of person you might expect to be working in a children's hospital—friendly, approachable, empathetic—and maybe the last person you would expect to be suffering from burnout.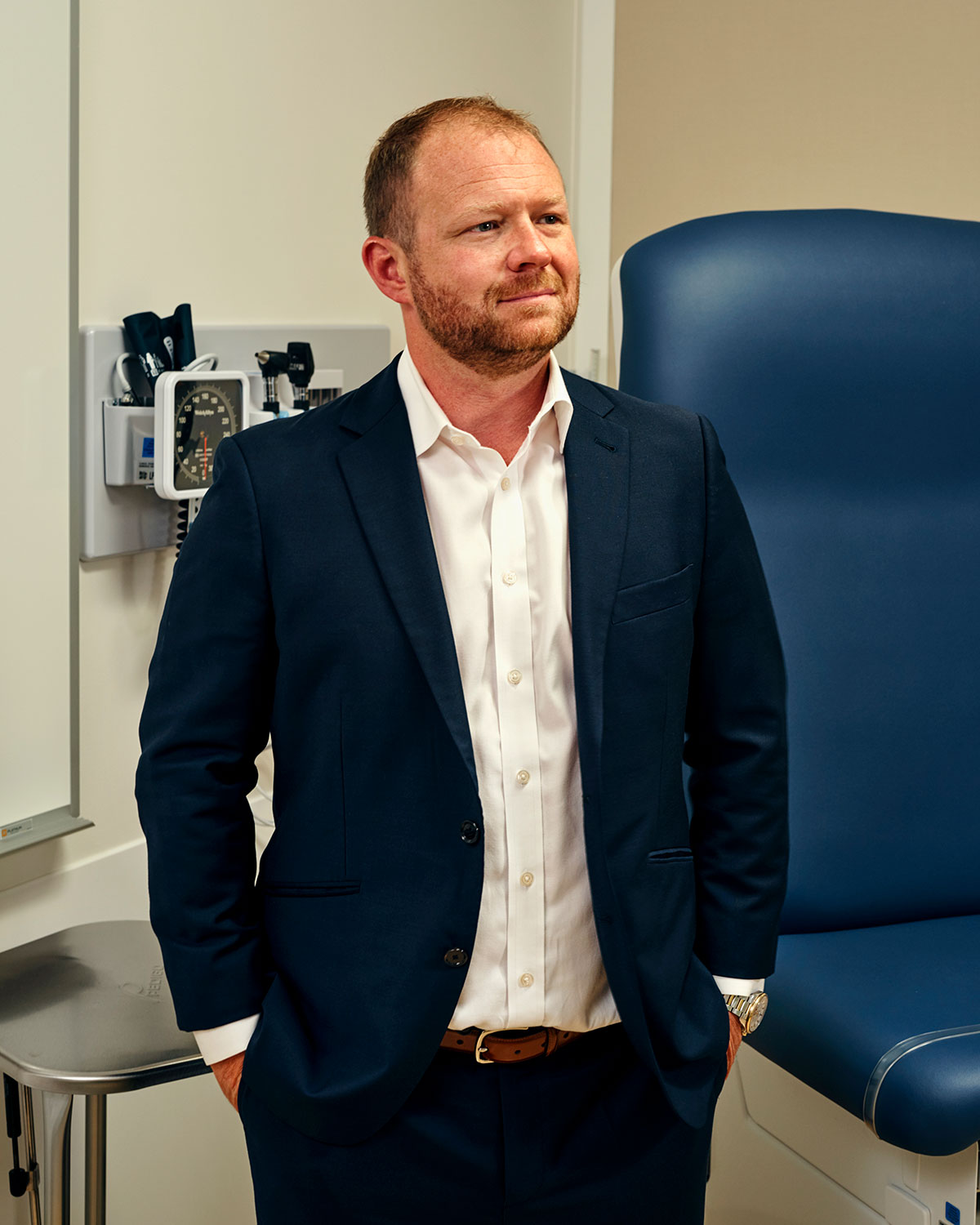 Caretaker Voices
Bob Wenz, Director of Outpatient Heart Center, on balancing doctor and patient wellness
Earlier this year, the World Health Organization classified "burnout syndrome" as an official medical diagnosis, characterized by emotional exhaustion, feelings of meaninglessness at work, and lower levels of productivity.
Burnout can affect anyone, but pediatric caregivers are especially vulnerable due to the high levels of stress that they can experience while working with patients and their families. According to a 2018 study from the Office of the National Coordinator for Health Information Technology, more than 40 percent of doctors report that they have experienced burnout in their career. Among caregivers more broadly, that number could be as high as 50 percent.
Those numbers would be concerning in any profession, says Dr. Dennis Lund, Chief Medical Officer of Stanford Children's Health, but in medicine there may be more at risk than the wellness of caregivers.
"The data is very clear that people who are overworked, stressed, or burned out make more errors," Lund says. "The problem is, in medicine, those errors also affect our patients."
Burnout isn't unique to Packard Children's Hospital, but in some ways the hospital's solutions are. Wellness has long been an initiative for Stanford Children's Health, but in November the hospital is continuing to build that ethos into its infrastructure with the opening of two state-of-the-art facilities: a new clinic space for the Betty Irene Moore Children's Heart Center, with expanded neurological and pulmonary diagnostics, and a new inpatient unit of the Bass Center for Childhood Cancer and Blood Diseases. From the artwork on the walls to the toys in the patient playrooms, the new heart and cancer centers were built with patient wellness in mind.
Caretaker Voices
Dr. Dennis Lund, Chief Medical Officer, on running a children's hospital
But one of the most impactful ways that Packard Children's Hospital is improving the patient experience isn't actually about the patients themselves. It's about the people who look after them: the doctors, nurses, advanced practice providers, trainees, and ancillary staff who make up Stanford Children's Health. "For us to take the best possible care of our patients," Lund says, "we also need to take the best possible care of our people."
Part of burnout can be attributed to the sheer workload that care providers encounter each day. Nurses might attend to a dozen patients in an afternoon, doctors can be responsible for procedures that last upward of 15 hours, and the Heart Center alone may perform as many as 700 operations in a single year.
The result is that many caregivers feel bogged down by clerical work, in which they must manually add patient data to electronic records, often after-hours because there's simply no time during the workday.
When the new Betty Irene Moore Children's Heart Center outpatient clinic opens in November, it will effectively double the number of patients with heart-related diseases that Packard Children's Hospital could treat. Not only are there four additional clinic rooms and four additional echocardiography rooms, but the waiting room is four times as large.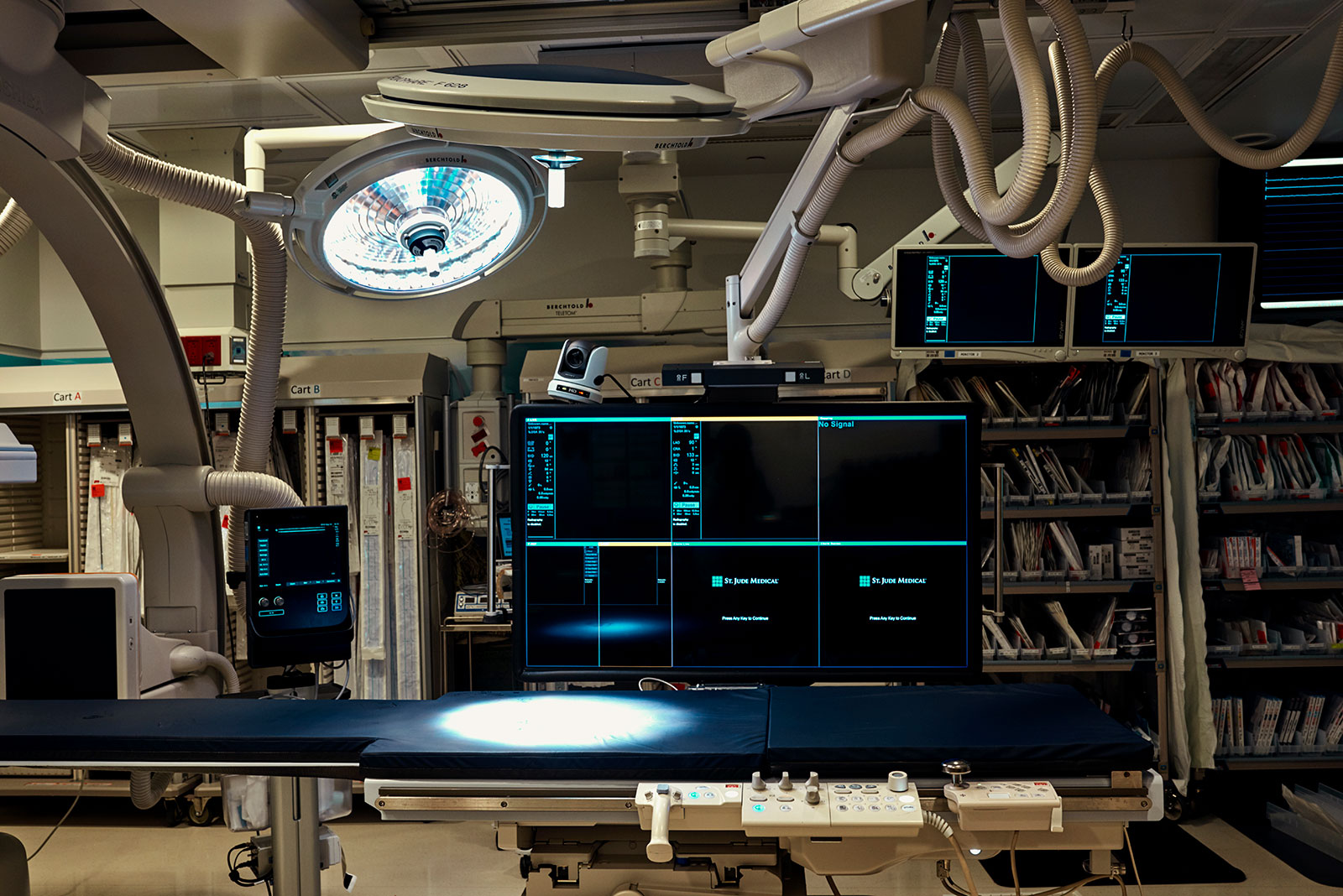 All that means that more patients will be coming through the Heart Center's doors each day. Yet, despite having to see more patients in the same amount of time, Wenz expects that the wellness of his caregivers will actually go up. He has more than a gut feeling. He has a plan.
In August, just a few months before opening the new heart center space, Wenz put his entire clinical team through an efficiency study, in which they measured physician wellness based on different scheduling models.
Wenz found that simply maximizing efficiency left his physicians feeling drained and breathless. Instead, he decided to track the exact amount of time it took each care provider to visit with patients and their families. Using that data, Wenz started to move away from one-size-fits-all appointment blocks and to build schedules that reflect the needs of individual physicians. The idea is to land at a middle ground: Physicians might not necessarily be seeing the highest possible number of patients in a day, but they will be seeing their personal maximum.
The new Heart Center outpatient clinic will also make use of RTLS, or real-time location services technology, which allows caregivers to track the location of their colleagues and equipment. Having access to that information can save physicians precious minutes throughout the day, which in turn allows doctors to do the things that "they became doctors for," says Dr. Stephen Roth, professor of pediatrics and director of the Heart Center.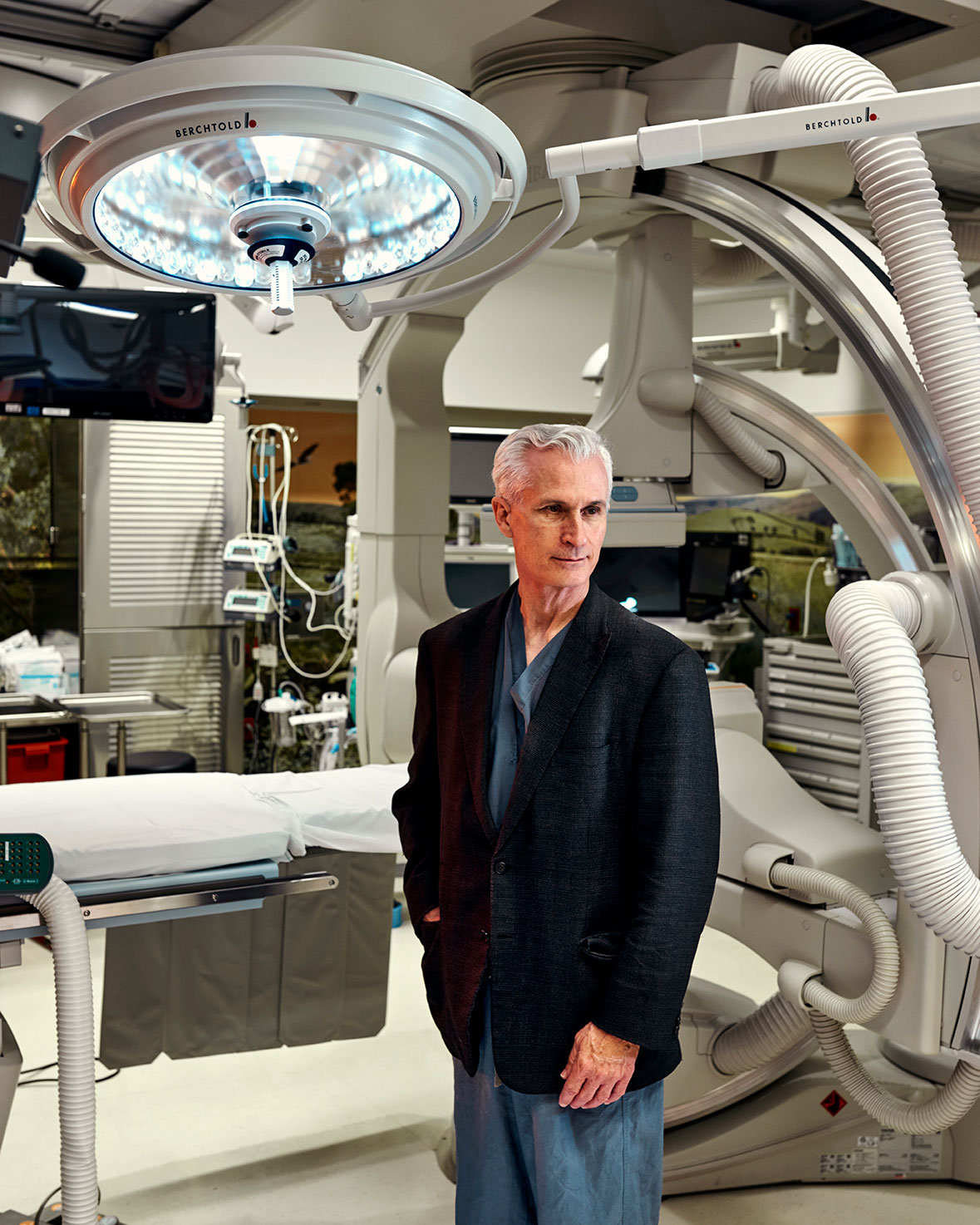 Caretaker Voices
Dr. Frank Hanley, Chief Pediatric Cardiac Surgeon, on workload
"Coming to a hospital as a patient or as a family member can be stressful, anxiety-provoking, or scary," Roth says. "Even small, uplifting things can help bring you to a better place emotionally when you're facing a really difficult health situation."
Part of what Roth means by "small, uplifting things" includes the artwork, natural light, and other human touches that have been painstakingly built into the new Heart Center space over the last decade of planning. But another, equally important consideration is the level of care that physicians are able to bring to their work when they have an extra minute in the day—not only for their patients, but also for themselves.
That extra minute allows them to walk patients to their next destination, take the necessary time to explain the specifics of a procedure, or meet with parents following an appointment. In short, it allows them to do all the things that make a hospital visit feel less like a hospital visit.
However, for many caregivers working in pediatric care, time and energy isn't the only cost. There's an emotional component to working in a children's hospital. Nowhere is the weight of that work more apparent than in hematology-oncology, where treatments span months, sometimes years, and relapse can be right around the corner.
"Nothing is certain with cancer," says Dr. Alice Bertaina, a stem cell doctor and Medical Director of Inpatient Services for the Bass Center's Stem Cell Transplant Unit. "Even if everything is in favor of a good remission, I always have a fear that the cancer will come back."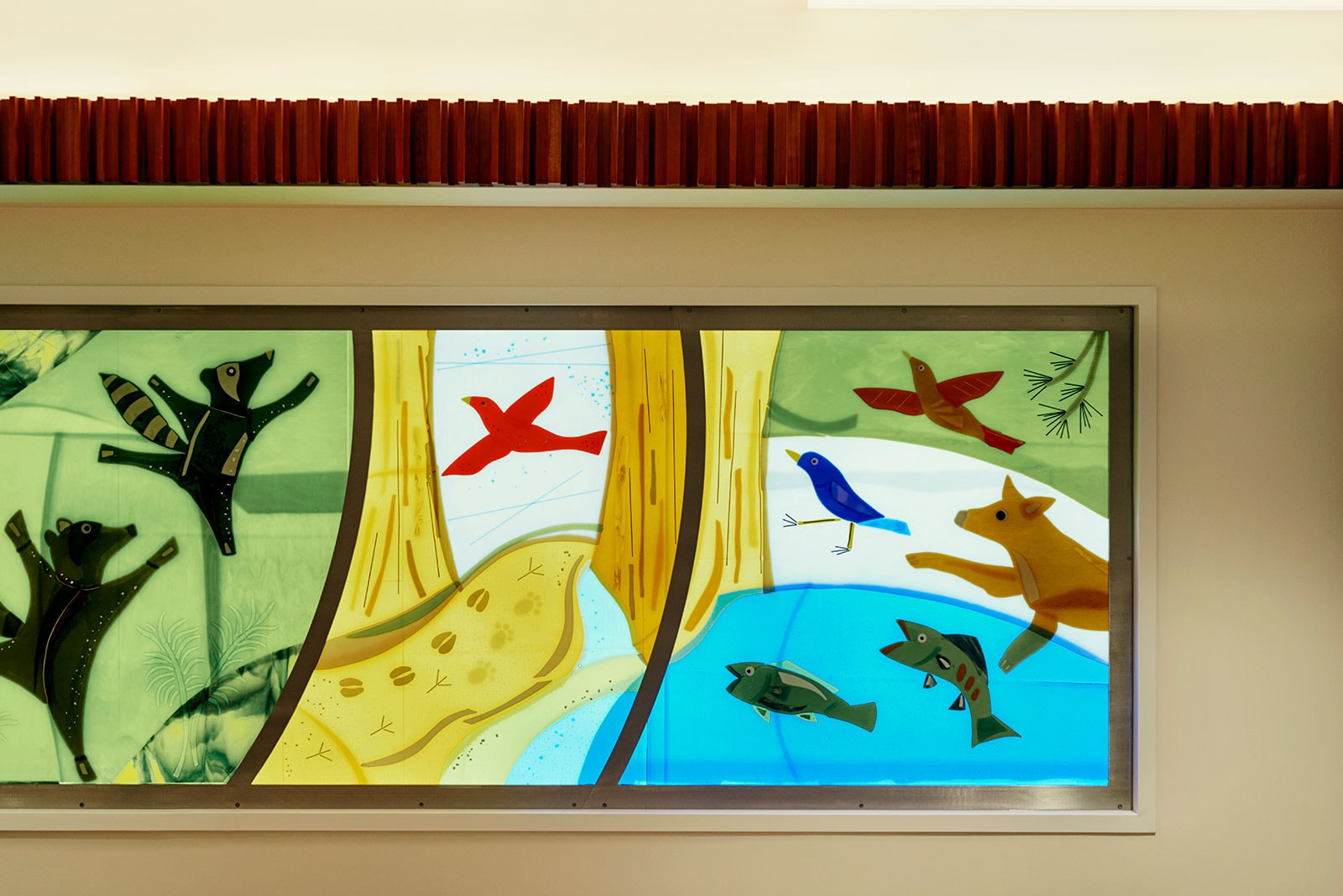 In some ways, those unpredictable tragedies are when the real work begins. "There is nothing more difficult," Bertaina says, than sitting down with parents and telling them that their child has cancer. "The emotional stress of that moment is incredibly high. You're in front of the children, but you're also in front of their parents. You need to control your emotions and your fear so that they feel safe in your hands."
The feeling that physicians working in hematology-oncology need to be a "rock" for their families, as Bertaina put it, has resulted in some of the highest levels of burnout among caregivers across Packard Children's Hospital. But it's also created an environment of empathy, closeness, and mutual uplift, in which staff turn to one another for guidance and support.
"Our staff is extremely close," says Kathy Bishop, director of patient services in the Bass Childhood Cancer Center. "You can try and go home and talk to your family about it, but they have no idea what you have been through. So we talk with each other. The team is really what lifts you up when you start to slide."
Ideally, folks never start that slide, but if they do, Bishop has a plan in place: It starts with exposing her staff to "moments of joy." "It's important to put our staff in situations where they get to be a part of the happy, as well," Bishop says. "When you see a kid finish their final round of chemotherapy, or see a patient's hair start to grow back, you get to remember why you're doing the work that you do."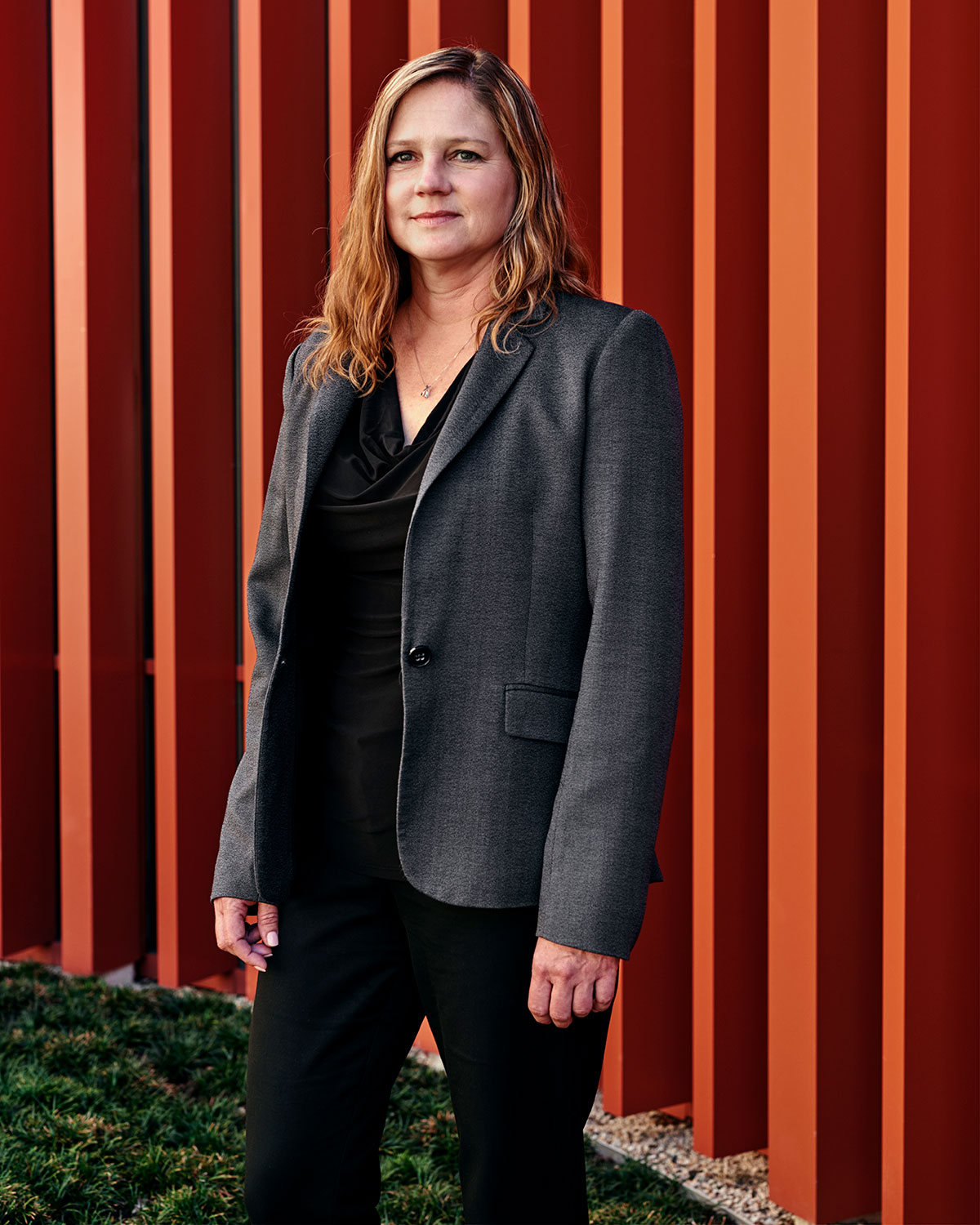 Caretaker Voices
Kathy Bishop, Director of Patient Care Services at the Bass Center, on family support
In the old Bass Center, that might have meant seeing a patient ring the "chemo bell" at the end of a round of treatment, silly stringing the hallways following a successful operation, or pulling out the "wellness cart," a makeshift cupboard on wheels that has tea, snacks, and aromatherapy supplies for staff.
Those traditions will live on in the new Bass Center, but doctors will also have more visibility of "kids just being kids," according to stem cell doctor Ami Shah. Many of the patients who come to the Bass Center undergo stem cell transplants, intensive operations that leave children without an immune system for weeks at a time. To lower the risk of infection, they typically need to recover in sterilized hospital rooms.
But the new Bass Center was designed to be a "positive airflow unit," Shah says, meaning that when someone opens a door, air blows out of the unit rather than into it. It sounds simple, but this technology helps hospital staff maintain a cleaner facility and allows patients to leave their rooms without risk of infection. The center also has sterilized child and teenage playrooms, where patients can play with one another—or with friends that they might have left behind at home using virtual reality and video game consoles.
On a practical level, Bishop says that it's easier for doctors to care for children who have the chance to play, make friends, and be happy. But the new centers also mean that physicians have access to newer treatment options for procedures like stem cell and bone marrow transplants, making it easier for doctors to approach tough conversations with patient families.
"Being able to give kids a hope to live where we couldn't before is just kind of amazing," Bishop says. "Parents might have that horrible look of fear on their first day here, but over the course of a few weeks, they can begin to feel empowered again. These new options help us give them that fight back."
Caretaker Voices
Dr. Ami Shah, Pediatric Stem Cell Doctor, on designing the new child and teen play rooms
Still standing at the doors to the operating room, Wenz takes a moment to reflect on his 15-year history working as a nurse in pediatric cardiac care. He talks about the thrill of being "in the trenches" alongside a team of the world's most talented cardiac physicians. He talks about working as a traveling nurse in his 20s, moving from hospital to hospital until he ended up "out West." He talks about spending sleepless nights, weekends, and holidays with parents in the intensive care unit.
And then he talks about something else.
"We do tend to overempathize with our patients," he says. "But it's hard not to. If there's something that we can do to help them, we're always going to do it. Even if it comes at a cost to us."
This might be the reason that Wenz really paused at the operating room door that afternoon: not to admire a miracle of modern medicine, but to stop and look after the physicians giving it their all, and sometimes more, in that room. Not because he had to, but because he had an extra minute in the day.