In 2007, Wally Sadat was working a corporate day job when his brother-in-law and a family friend bought the Kebab Shop, a small San Diego restaurant slicing and serving doner kebabs from its vertical rotisserie. They had little to no kitchen experience, but they had a mission in mind when they took over the neighborhood establishment: Make Mediterranean food accessible to all. The restaurant quickly became a family operation—Sadat, cousins, and more brothers-in-law began pitching in behind the register and in the kitchen on busy days and late nights.
The Kebab Shop has since transformed into a fast-casual chain with more than 20 locations across California and Texas. Sadat attributes this success to staying true to the restaurant's founding aim.
"It's not just food and a name," says Sadat. "Food is 20 percent of what we do."
The other 80 percent, the experience, is just as critical—and it's the product of a unified omnichannel approach to its commerce, operations, and marketing. The Kebab Shop views its brand holistically, and it isn't alone in that thinking: In a new survey conducted by Square and Atlantic Brand Partners—an interdisciplinary business services group within The Atlantic—82 percent of independent business employees and owners agreed: "I don't want my business to be defined by products and services but rather by our ideas, values, and expertise."
Sadat and his family adopt multiple channels to reach the Kebab Shop's customers, including storefronts, social media platforms, a website, an email newsletter, and third-party review sites. They centralize all interactions through Square, their business's point of sale. This approach not only gives them visibility into all consumer touchpoints through one system—ensuring a consistent, seamless experience across multiple storefronts—it also helps them stay connected to their ethos and their staff, who are at the heart of their business.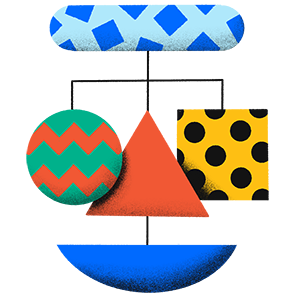 Survey respondents said that having an omnichannel strategy is …
32%
somewhat important to their business.
64%
very important to their business.
Sadat likens this omnichannel strategy to an ecosystem. All avenues for customer interaction are consolidated in one system, enabling owners to more easily step in to address any issues, complaints, and opportunities for improvement. For instance, Sadat can open the Square Dashboard and monitor stores remotely, solving for individual complaints so the local store manager can focus on assisting the shift workers. Through the same system, Sadat can update menu items and loyalty rewards immediately across all of the Kebab Shop's locations, avoiding employee confusion and duplicative work. He can also share the personality behind their brand on social media platforms, communicating directly with his most engaged customers.
The strategy has enabled staff to better serve the Kebab Shop's guests using one central tool, rather than scrambling across discrete platforms. In that way, omnichannel is not only a strategy to grow a customer base through positive brand interactions; it has also helped Sadat to build stronger connections within his company and cut down on the noise that detracts from giving both customers and employees a consistent, quality experience.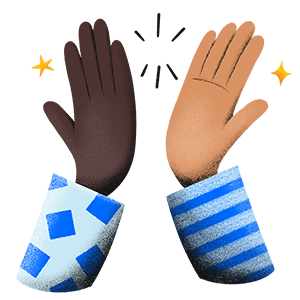 An omnichannel strategy is very successful at removing these barriers:
(
Hover
Tap
to see statistic.)
An effectively deployed omnichannel strategy, at its core, centralizes communication, reduces friction, and simplifies the troubleshooting process. This benefits the cashier, the kitchen staff, the customer, and the company. When a business does the work of caring for its staff and expressing its values across all of its channels, brand loyalty grows from within and beyond its walls.
"It really helps us take the pressure off of our staff," says Sadat. "And that's what helps us reinforce the brand culture of, 'We're kitchen guys. We believe in labor and people first—and not just our customers. Our customers and our staff should be treated the same exact way.'"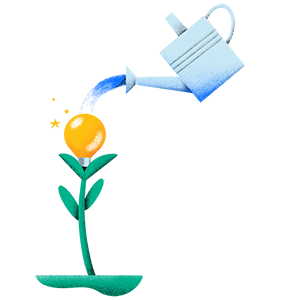 Growing a business means growing a brand. Respondents said:
95%
Creating a strong brand for my business is important to me.
94%
My business is always evolving.
76%
My business transcends a single category.
This communication is how the Kebab Shop stays faithful to its culture as it rapidly expands. It's important to the shop's owners that even though they can no longer meet all of their employees in person due to the company's size, their staff should have a quality experience, know the brand's mission, and understand their individual value. Any brand loyalty that's built with their customer base is, by nature, a result of these internal efforts.
"We've seen [the impact of] our brand reputation in our customer feedback," says Sadat, "and then we've also seen it from our employee feedback—the way they feel and the way they talk about their job, their shifts, their careers, and their growth.
"I think that reputation definitely resonates, because we wouldn't be able to be a part of our communities and neighborhoods if we didn't have that strong reputation. And it really all starts with our staff, because we can be a great company and look good on [social media], but when you go to our store and you don't feel that experience, then it's all a waste of time, and customers won't return."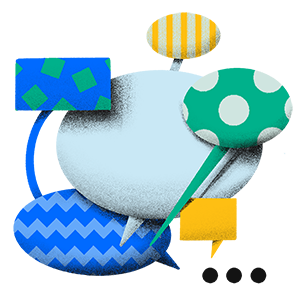 Independent businesses said they are investing time and resources into an omnichannel strategy to …
55%
stay top of mind with new and existing customers.
51%
share updates, insights, or inspiration with my customers more often.
As businesses look to expand their channels—of those surveyed, 75 percent said they would like to add more to their business—they may also be asking how they can best connect with their customers, support their staff, and ensure that their ethos is conveyed across all channels to keep patrons coming back. An omnichannel strategy, streamlined through a point of sale, is critical to enabling expansion while addressing businesses' interconnected external and internal needs—benefiting staff, guests, and the businesses that serve them.