The coming decade may be the most consequential in human history, as the world continues to diversify its energy sources and reduce its carbon emissions. This is how we can achieve the promise—and profits—of a cleaner energy future.
Illustrations by Allison Vu
In July, a team from the U.S. Department of Commerce visited an innovation hub for the future of sustainability—a collection of small businesses in Brooklyn.
Touring the Brooklyn Navy Yard, a former shipbuilding yard in World War II that is now a manufacturing center and an incubator for cross-industry collaboration, U.S. Deputy Secretary of Commerce Don Graves met with a range of businesses creating sustainable technologies, including a zero-emission ammonia start-up and a resilient energy collective focused on powering New York City.
The Navy Yard is a working model for how business, government, and everyday citizens (through partnerships with community groups) can unite to innovate new ways to achieve net-zero emissions by 2050, the goal inspired by the Paris Agreement. That aim is part of a wider ambition to cap global warming to 1.5 degrees Celsius above preindustrial levels, the threshold at which climate change can lead to compounding, irreversible effects. The Navy Yard is also an example of how renewable, sustainable ideas can spark new industry and growth along the way.
Achieving net zero—when the amount of greenhouse gasses produced is equal to the amount removed from the atmosphere—is the challenge of our time. No single technology, company, or nation can do it alone. It will require innovative solutions for some of the most complex issues of the modern era, not to mention cooperation and coordination across industries and nations.
It will also be expensive: Achieving net zero could require a 60 percent increase in spending on physical assets like infrastructure, amounting to $9.2 trillion a year. But this investment may also yield immense opportunities, including a potential $12 trillion in annual sales of net-zero technologies by 2030.
A transition of this magnitude presents a wide range of obstacles and uncertainties. Fossil fuels are integrated into almost every industry, large and small, so significantly reducing their use will inevitably create new issues across the world.
Yet some of the world's largest corporations are already problem-solving ways to transform the energy system and create more robust economies in the process.
Maersk, the global shipping company, plans to deliver net-zero supply chains to customers by 2040, which will help other corporations around the world reduce their own supply-chain emissions. Microsoft made news for pledging to become carbon negative by 2030, remove historic carbon emissions by 2050, and create a $1 billion climate innovation fund. An innovator in energy, Shell has defined short-, medium-, and long-term targets to become a net-zero emissions energy business by 2050, including investing up to $3 billion a year in the near term in renewable energies like hydrogen.
For more than 50 years, Shell's Scenarios team—a working group of specialists, academics, and thought leaders dedicated to envisioning the future of energy—has taken cross-sector and cross-industry factors, challenges, and opportunities under consideration in order to imagine various possibilities for our collective futures. The Sky scenario, for example, outlines how innovations in sustainable technologies can hold global warming to less than 2 degrees Celsius.
In the team's U.S. Scenario Sketch, which outlines a potential pathway for the country to achieve net zero, three primary actions must be prioritized at the same time: accelerating clean technologies, increasing energy-efficient and low-carbon choices, and removing carbon emissions from the air. These actions will require both new types of large-scale innovations and wide-reaching collaboration.
The challenges are immense, but so are the opportunities.
Story continues by clicking below ↓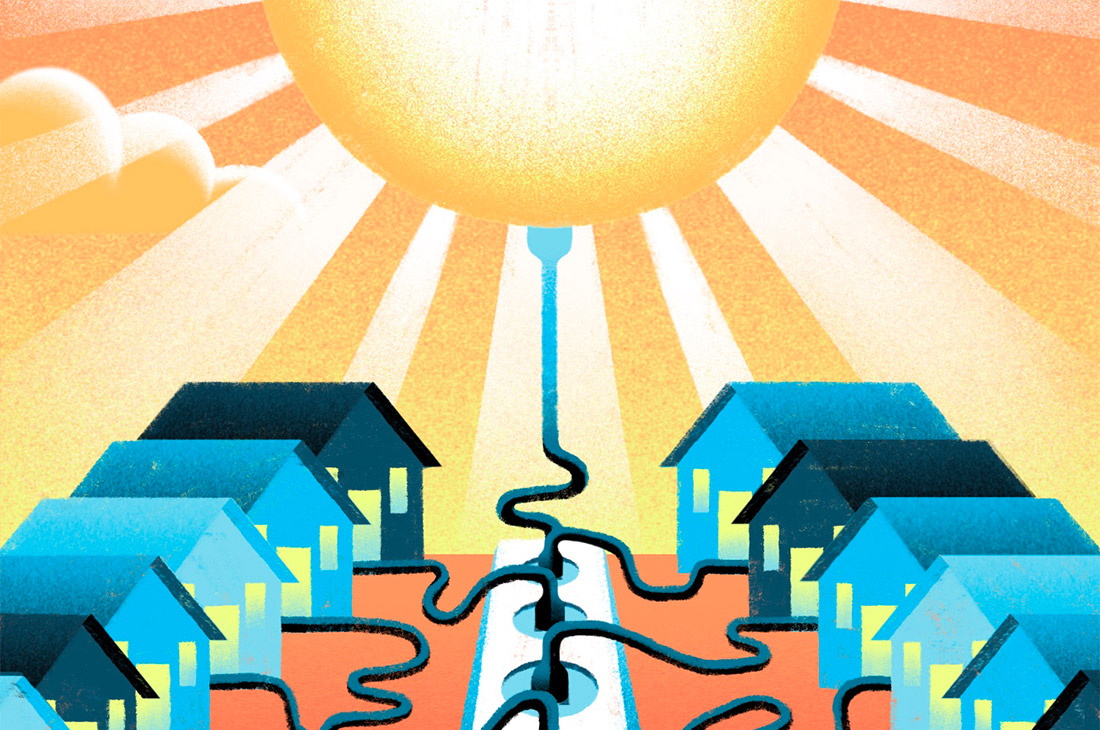 Part One
Powering The Future With Clean Technologies
Part One
Powering the Future with Clean Technologies
One of the most important first steps in creating a net-zero future is limiting our dependence on fossil fuels.
It's a simple concept but a massive undertaking that requires a complicated transition—both in supply and in demand—to renewable energies, including solar, wind, hydroelectric, and geothermal. From 2010 to 2020, the United States doubled its output of renewable energy as a share of electricity generation, from 10 percent in 2010 to 20 percent in 2020. The lion's share of this renewable energy is coming from wind and solar.
To achieve its clean energy goals, however, the country will need to pick up the pace significantly, transforming how and where it gets energy, all in the span of a few years— the blink of an eye in the energy industry.
Electricity from Renewable Energy
One benchmark solution is shifting the electric grid from fossil fuels to renewables.
The International Renewable Energy Agency estimated that energy-related carbon-dioxide emissions would need to decline by 70 percent globally by 2050 to meet climate goals, and it said that a large-scale shift to electricity derived from renewable sources could account for 60 percent of that reduction. If the sectors of home heating and global transport are factored in, 75 percent of the goal could be achieved. In short, focusing on power grids will make a significant impact.
"Electricity constitutes about 20 percent of energy consumption today," says Glenn Wright, senior vice president of renewables and energy solutions for Shell in the Americas. "Over the next 50 years, 50 percent or more of energy consumed is likely to be in the form of electricity. Of the many available energy sources, electricity is among the easiest to decarbonize, so it must take center stage in a low-carbon-energy future."
While small-scale solar adoption, such as implementing rooftop panels, will likely play a significant role in the transition equation, national efforts—like the solar farms from Silicon Ranch, a leading solar farm developer in Nashville, Tennessee—require broad support and resources to make an impact.
Wind power is critical, too. Offshore wind farms can speed along the transition to renewables, largely because the technology already exists and is cost-effective. The first commercial-scale offshore wind farm in the U.S., off the coast of Masschusetts, received federal approval in May 2021.
The U.S. government recently proposed opening 700,000 acres in the Gulf of Mexico to development, which potential would power more than three million homes. The Department of Interior is also eyeing federal waters in the Atlantic for wind-power generation.
Other renewable energy innovations are also on the rise. Some companies are proposing the use of wave energy floaters to transform the motion of sea waves into clean energy, while others are backing efforts to create more geothermal power plants in the U.S., that would harness the energy coming directly from the core of our planet.
Upgrading the Grid
Generating energy is just the beginning of the challenge; getting it to homes, transportation infrastructure, and beyond is a feat in itself.
Electric grids must distribute power evenly across entire networks, and adding energy from new sources like wind and solar farms is a technological, logistical, and infrastructural challenge. Currently, there are 844 gigawatts of proposed capacity stuck in transmission interconnection queues—90 percent of which is renewables or energy storage. That means there is a lot of new energy coming online soon that grids will need to make room to accommodate.
"To tackle climate change, we'll need to more than double the size of the electricity system in the U.S.," says Gretchen Watkins, president of Shell USA Inc. "As that market grows, we are positioning ourselves to be involved at almost every stage of the power system: from generating electricity, to buying and selling it, storing it, and supplying it directly to customers, all driven by the huge, overarching ambition to find ways of helping customers switch to renewable and low-carbon energy solutions."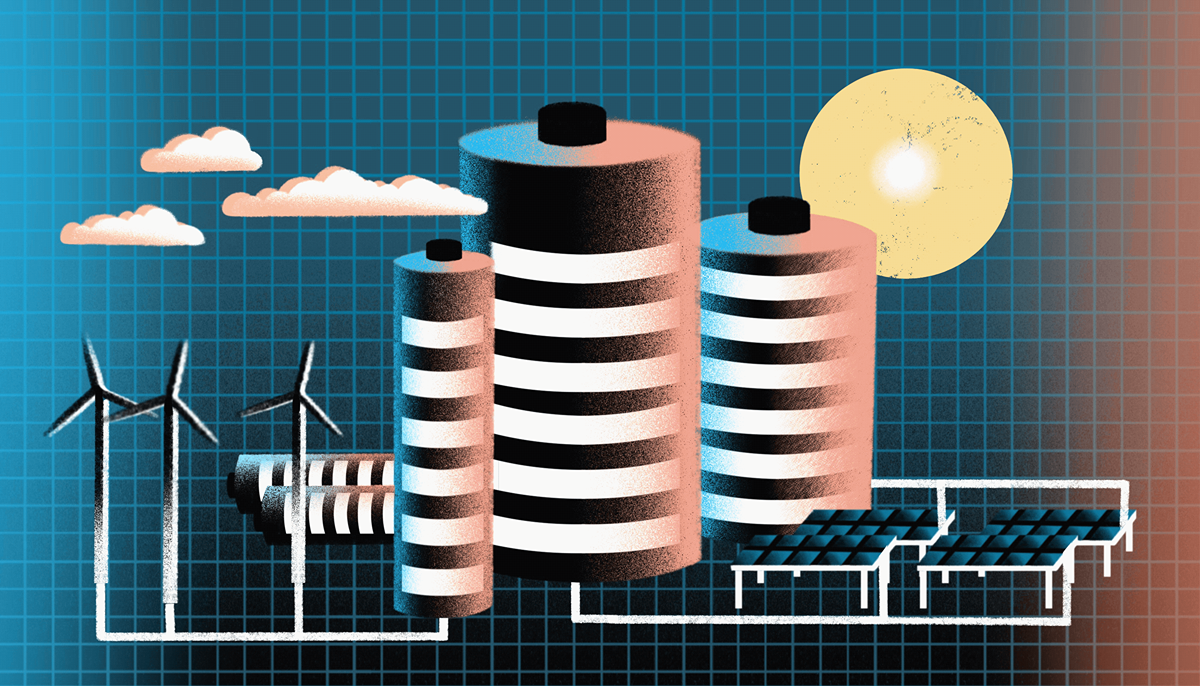 Story continues by clicking below ↓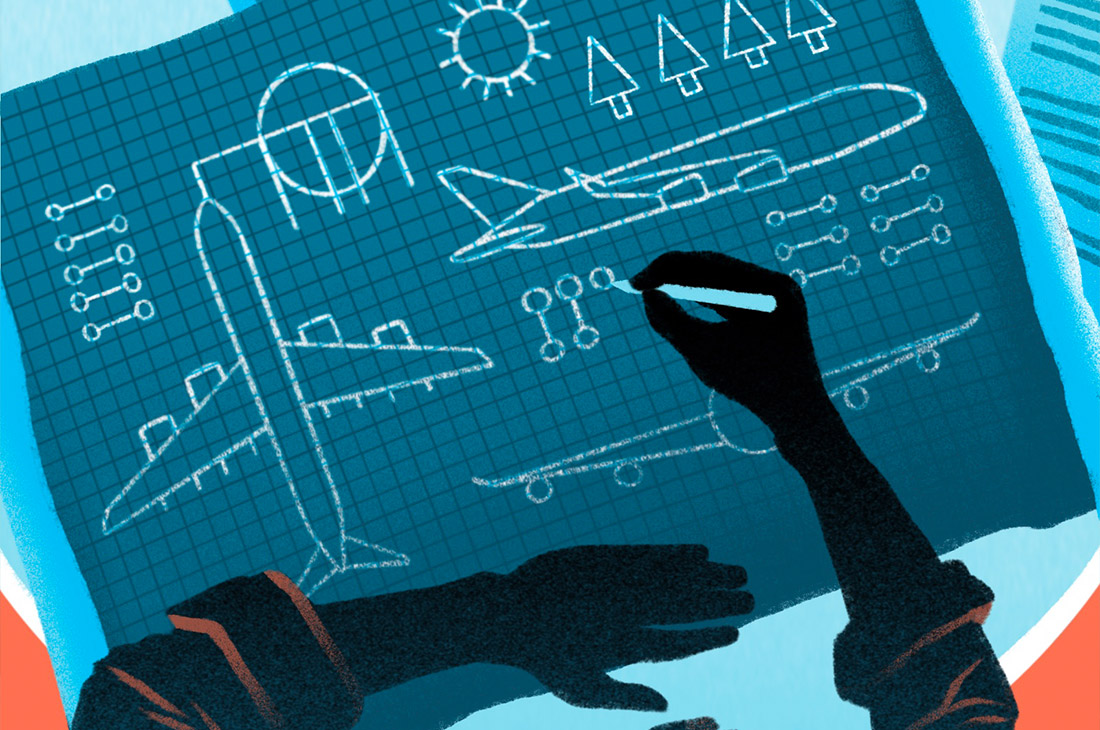 Part Two
Creating More Efficient Solutions Now
Part Two
Creating More Efficient Solutions Now
While investment in sustainable technologies is critical to speeding up their adoption, renewable energy sources are currently not practical for some industries, such as shipping and air transport.
As a result, efforts are underway to improve efficiency across sectors, including the creation of technologies that can both reduce emissions immediately and offer long-term solutions for hard-to-transition industries.
Aviation Biofuels
Commercial airlines and large business jets account for 10 percent of the United State's transportation emissions and 3 percent of its total greenhouse gas production. To help limit these emissions, companies are creating new versions of liquid biofuels, such as sustainable aviation fuel (SAF).
Made from renewable biomass and waste resources like corn grain, oil seeds, and wood-mill waste, SAFs can reduce emissions by up to 80 percent—and could alone contribute about 65 percent of the emissions reductions needed for aviation to reach net-zero by 2050. While global SAF production represents just 0.1 of percent overall jet-fuel supply currently, the airline industry has pledged to ramp up adoption to more than 10 percent by 2030 with policy support.
SAF adoption can be further spurred by the commitment of business leaders. Shell, which supplies SAF to an increasing number of carriers like Amazon Air and KLM Royal Dutch Airlines, is also expected to produce enough SAFs for both planes and vehicles to avoid 2.8 million metric tons of CO2 emissions annually—the equivalent of removing an estimated 600,000 cars from U.S. roads. SAF is "the only answer between now and 2050," stated Boeing CEO David Calhoun in January 2021.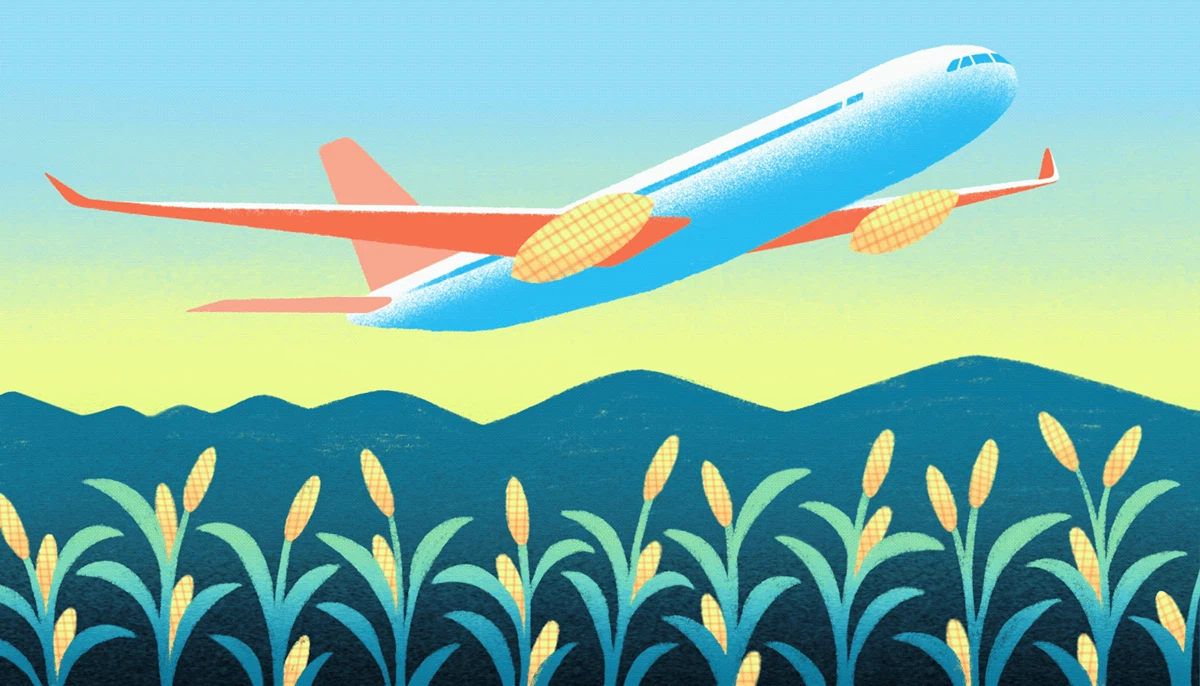 Future Alternatives
Multiple startups have stepped up to innovate beyond SAFs. Los Angeles-based Universal Hydrogen, for example, creates hydrogen fuel cells and electric motors to replace traditional airline engine models. A zero-carbon fuel when created with renewable energy, hydrogen only emits water vapor. Liquid hydrogen contains about two and a half times more energy than kerosene-based jet fuel, and can power longer flights than battery power, making it a viable solution for regional and medium-range aircraft journeys in the decades to come.
Liquid hydrogen fuel will also need an airframe that is an estimated three times larger than the space currently used by kerosene, possibly requiring airports to have as much energy as a small nuclear reactor to create hydrogen. The federal government would likely need to fund that infrastructure. Still, the solution shows potential: Universal Hydrogen has already signed on Icelandair, Ravn Alaska, and three other airlines in its system and hopes major airlines will follow in their wake.
"We want to be flying as early as possible with the largest airplane possible," said Paul Eremenko, the CEO of Universal Hydrogen. "You really need to solve that in the 2030s, because there's a long tail for the fleet to be replaced. So that (next-generation) airplane has to be hydrogen if the aviation sector has any prayer of meeting Paris Agreement targets."
The shipping industry is also exploring hydrogen as a fuel solution. Earlier this year, a European group unveiled a concept cargo ship called Energy Observer 2 that would run on liquid hydrogen created from entirely renewable energy. To help spur ideas like this, the U.S. Department of Energy recently announced $60 million in funding to advance the development and deployment of clean hydrogen technologies.
"DOE is laser focused on building a future with cleaner manufacturing, transportation, and electricity—all of which can be achieved with clean hydrogen technology," said U.S. Secretary of Energy Jennifer M. Granholm.
Story continues by clicking below ↓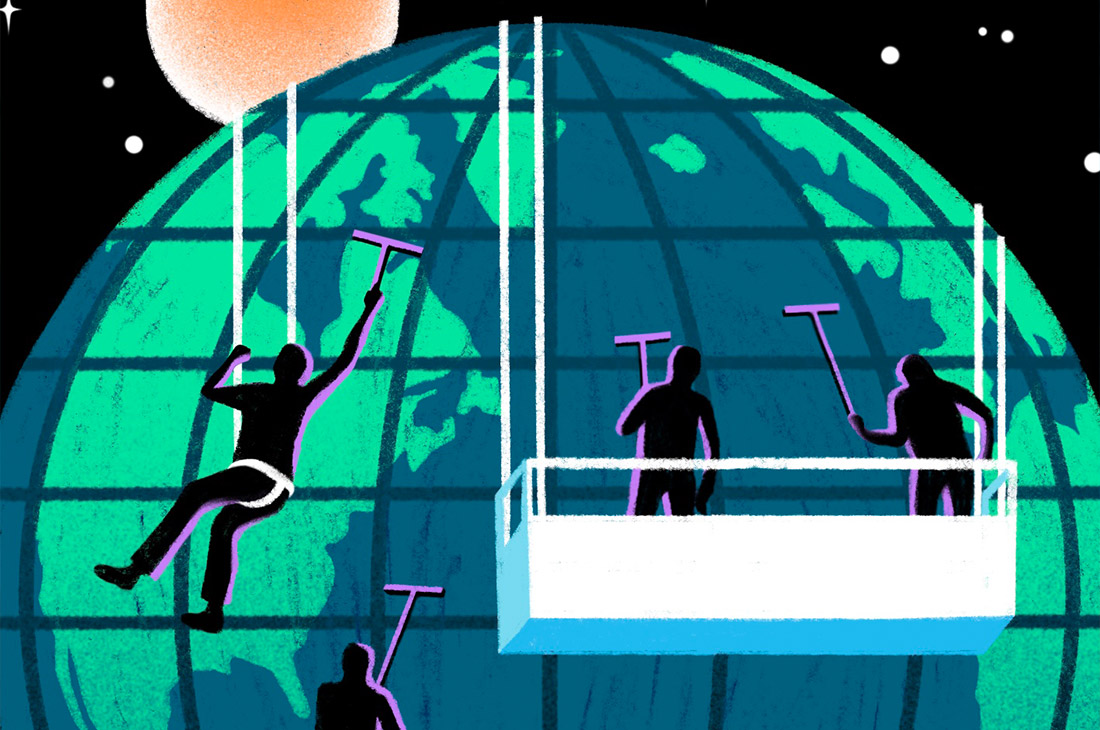 Part Three
Cleaning The Air Of Carbon Dioxide
Part Three
Cleaning the Air of Carbon Dioxide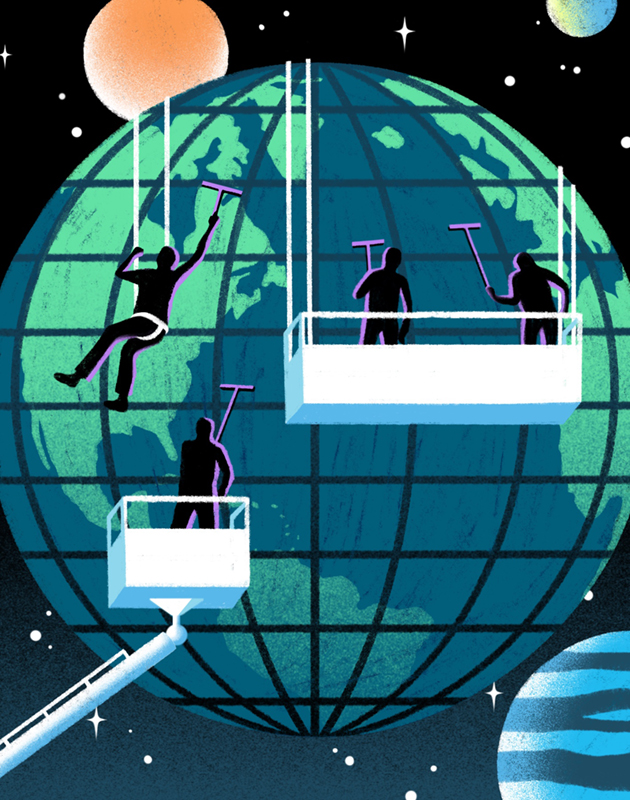 In 2020, forests in the United States sequestered 209 million metric tons of carbon, offsetting about 13 percent of the nation's gross greenhouse emissions that year.
Included in this summary was Tongass National Forest, a 17-million-acre temperate rain forest in Alaska that is the United States' largest national forest. For centuries, the Tongass has stored carbon via photosynthesis in its trees, and now their 200-foot-tall trunks and deep roots hold one of the greatest stores of carbon in the country—2.8 billion tons, about 20 percent of the entire national forest system.
Already, many of the world's countries are coming together to support projects aimed at preserving massive carbon sinks like the Tongass. These nature-based climate solutions are essential to stopping climate change. Protecting forests around the globe from deforestation is crucial to ensuring the world's health, as is afforestation, the process of planting new forests on land without trees. Even ordinary citizens can contribute to this effort by purchasing certified carbon offsets to preserve our wildest places and planting new trees.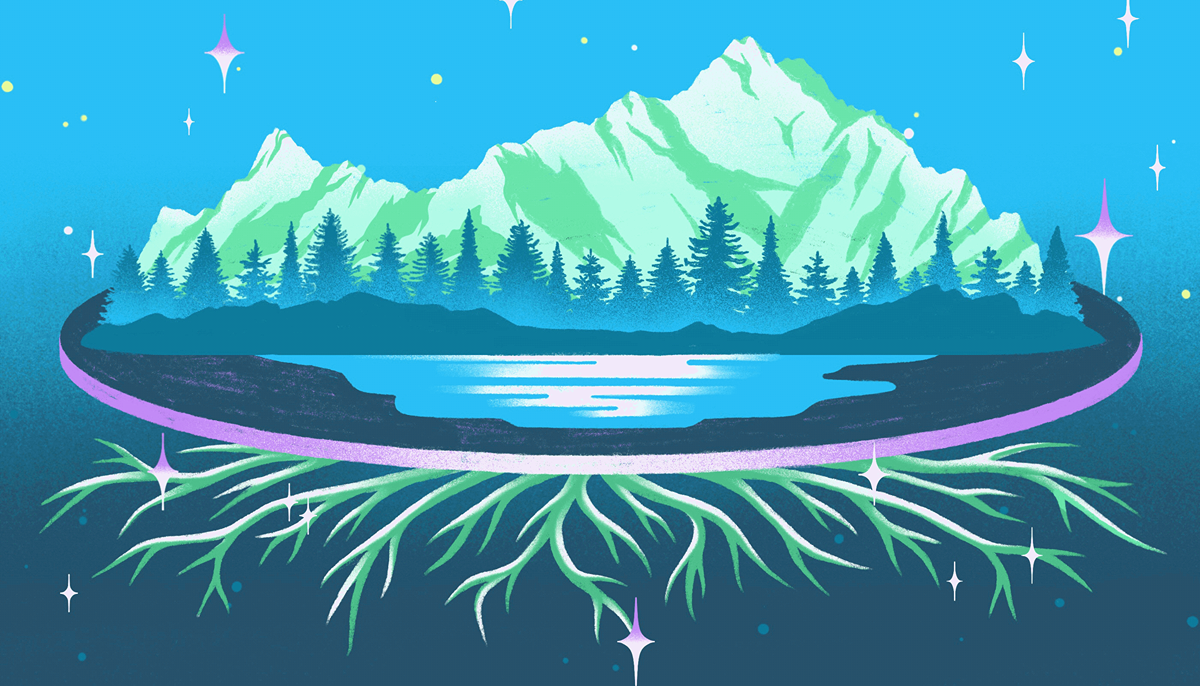 Carbon-Capture Technologies
But preserving wild landscapes alone won't be enough—far from it.
It's critical that governments and businesses develop innovations in carbon capture, utilization and storage (CCUS). These technologies are key to realizing our collective net-zero goals, and include on-site capture from plants and manufacturing sites as well as existing and scalable direct air capture (DAC) plants that suck CO2 out of the atmosphere like a giant air filter. New technologies are even emerging to collect carbon dioxide and transform it into beneficial products, from algae biofuels to building materials.
"Where we can't fully decarbonize, we have to find ways to mitigate those emissions through sequestration (the process of capturing and storing CO2)," says Wright.
A range of companies are currently testing and implementing new technologies to capture carbon dioxide. As of 2020, more than two dozen commercial-scale carbon capture projects were operating worldwide, with more than 30 others in various stages of development.
Among them is Shell's Quest carbon capture and storage facility in Alberta, Canada. The facility refines a substance called bitumen to be used in everyday products like asphalt and roofing, but the process produces carbon dioxide. Unlike many other refineries, though, this facility is able to capture much of that CO2 and then pressurize it into a liquid, which is injected into a rock formation more than two miles underground, where it can be stored for generations. To date, the facility has captured and stored more than 6 million metric tons of carbon dioxide this way.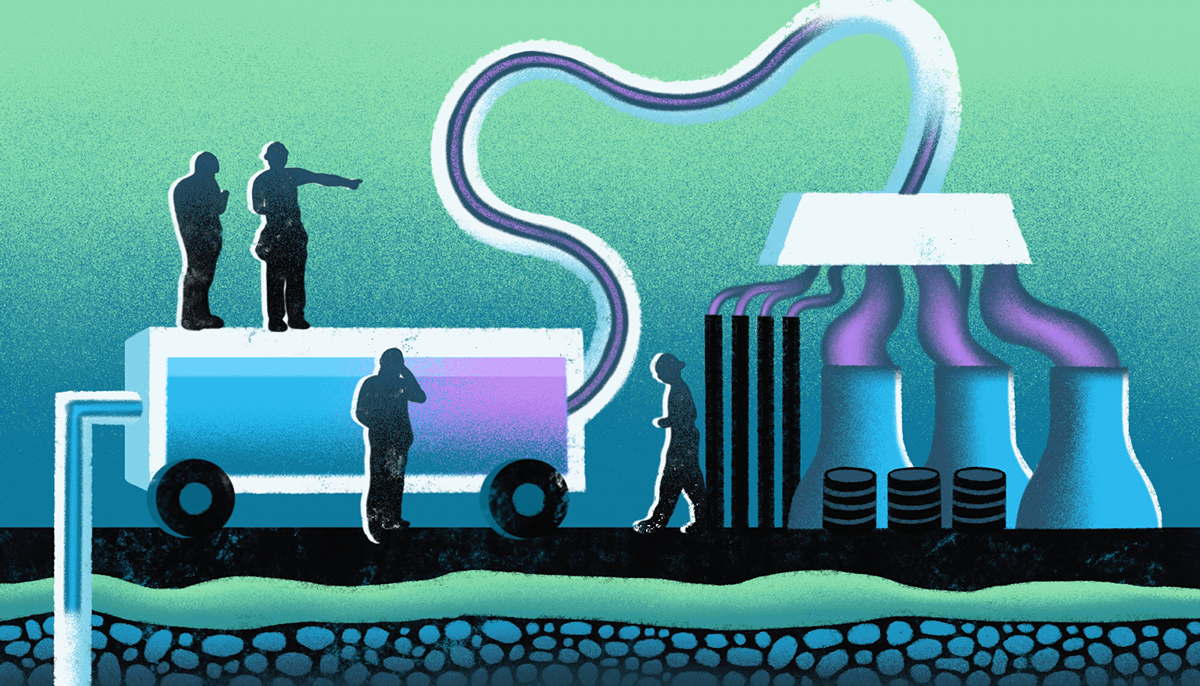 Story continues by clicking below ↓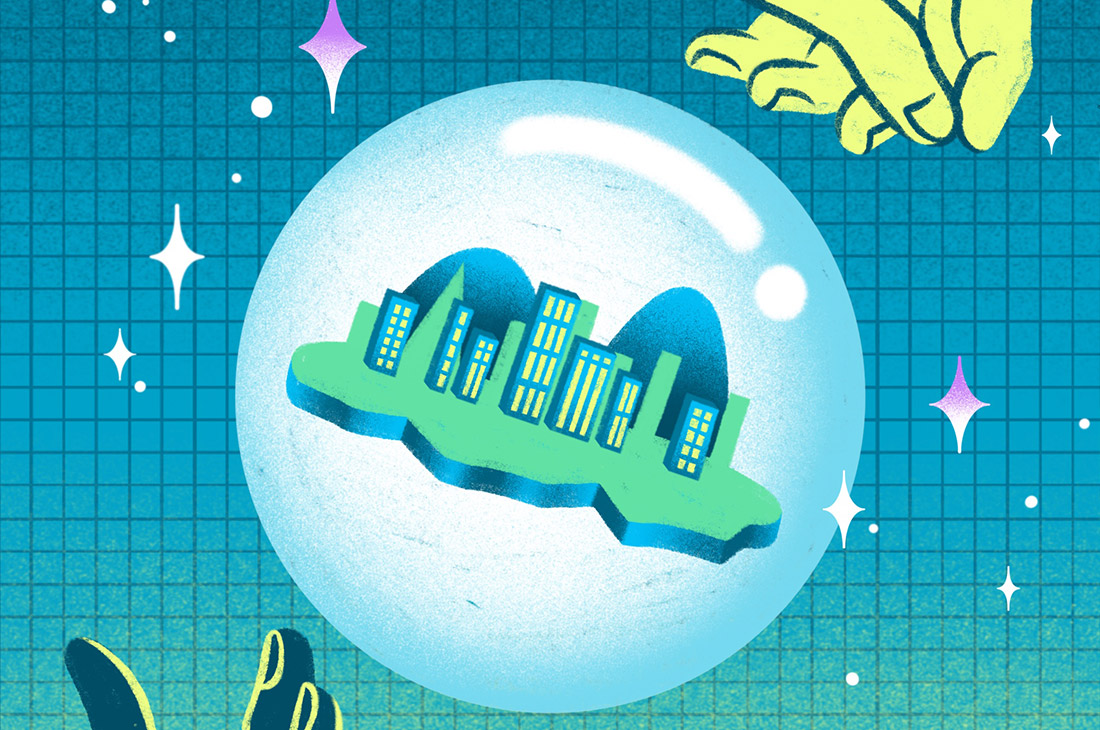 Part Four
A Net-Zero Tomorrow Needs All Of Us
Part Four
A Net-Zero Tomorrow Needs All of Us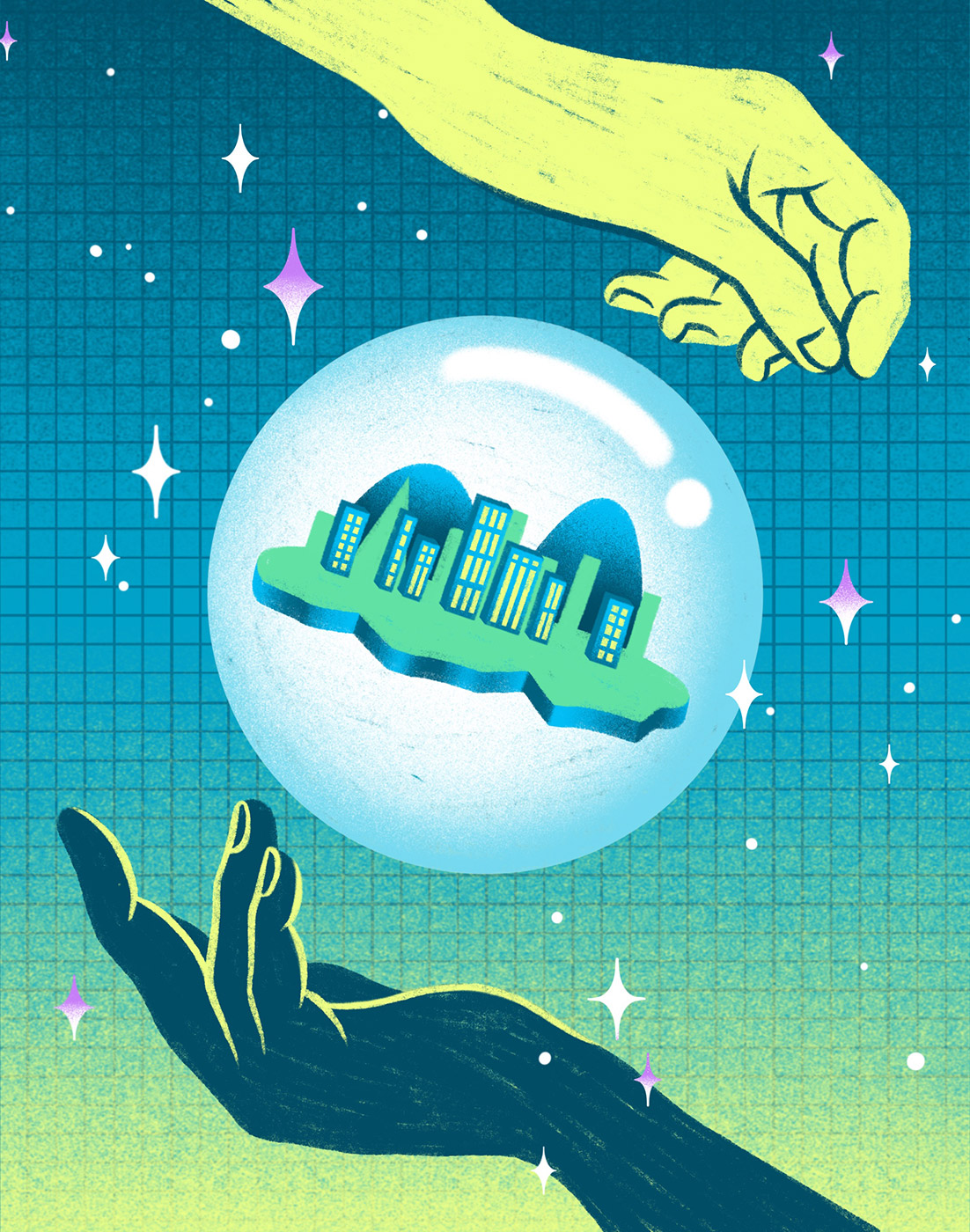 Achieving net zero may be the largest challenge humanity has faced, and overcoming it will require the local, national, and global coordination of governments, businesses, and everyday citizens.
The goal may sound impossible, but significant gains have already been made: 74 countries—accounting for more than 80 percent of global GDP and almost 70 percent of global CO2 emissions—have put net-zero commitments in place. More than 5,000 companies globally have made net-zero commitments as part of the United Nations' Race to Zero campaign.
There's still plenty of work to do. Removal efforts still don't match emission, and the transition to renewable energies must accelerate significantly. The key will be to build new clean technology, shift economic resources to help subsidize needed infrastructure, and ensure support from governments, companies, and citizens.
A groundswell of support is bolstering the effort: 69 percent of Americans want to prioritize developing sustainable energy sources like wind and solar over expanding the production of fossil fuels, and those same people also support the United States' journey to carbon neutrality by 2050. That's a good thing, since an estimated 13 percent of U.S. greenhouse gas emissions come from commercial and residential energy use.
Despite this, only 36 percent of customers in deregulated energy markets are aware they have a choice in their energy supplier, according to Zac Lowder, executive vice president of new markets at Inspire Clean Energy, a subsidiary of Shell. Buying energy from an energy market provider that guarantees it will support sustainable resources is a simple way for citizens in deregulated energy markets to get involved in net-zero efforts.
Inspire Clean Energy, for instance, gives customers a choice to sign up to have their homes' energy from nonrenewable resources matched with 100 percent clean energy from facilities across the U.S. or offset via renewable energy certificates (RECs).
"Inspire wants to be an active voice in increasing consumer engagement with and adoption of clean energy solutions," Lowder says. "Ultimately, consumer choice of companies like Inspire can become a critical tool in the movement to transition to a power grid that's powered by 100 percent clean energy—helping to create a path forward in achieving the ambitious clean energy goals that many policymakers are now pushing forward."
Getting to net zero won't be easy. But by uniting and aligning governments, businesses, and customers, we can create new innovations for sustainability and change—potentially making this decade the most hopeful in human history.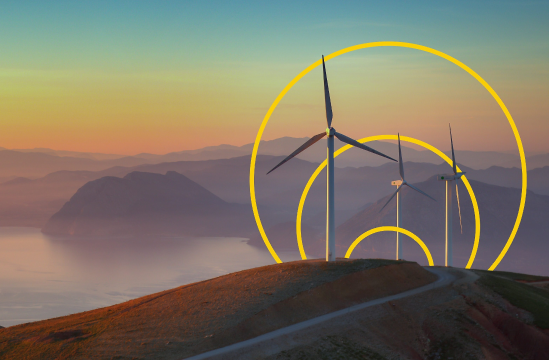 More from Shell
The Energy Future in Your Backyard
See where Shell is providing more and cleaner energy solutions in the US with this interactive map