Illustration: Camila Fernández
A s recently as 2017, Santa Monica, California—the iconic, wealthy beach community west of Los Angeles—was almost totally analog in its government operations. It was a city of contrasts. There was free Wi-Fi for tourists in public spaces, but municipal employees worked from ancient hardwired desktops and uploaded their files to on-site servers. Forget remote data storage; the only cloud in sight was the marine layer fog that settled over the ocean in the mornings.
As the city's new chief information officer, Joseph Cevetello's first priority was to catch things up. Step-by-step, he installed Wi-Fi for city employees, enabled cloud data storage, and empowered a flexible workforce. Now, just five years later, Santa Monica is a fully digital city embracing ambitious public-private tech partnerships designed to improve citizens' lives. Cevetello's portfolio includes a custom app for residents seeking services, an app that facilitates better information sharing for first responders aiding unhoused residents, and technologies that help regulate the use of shared electric scooters that dot the city streets.
Progress can be very abstract. The city of Santa Monica was able to begin instituting tangible changes by reframing the people who used city services as not just residents or visitors but customers. This enabled more active listening, efficiency, and attention to detail.
"I define progress as when our customers are happy, when they feel that we've delivered something to them of value, and that we've done it with low barriers to entry," he says.
Illustration: Camila Fernández
Building a foundation
Collective challenges such as climate change and the COVID-19 pandemic have reminded us of the necessity of collective solutions from our governments; they have also reminded us of just how challenging those solutions are. Recent research has found that trust in government is hovering at near-historic lows. At the same time, citizens have increasingly begun placing their trust in private businesses.
In many ways, cities like Santa Monica are leveraging this fact to their advantage by adapting private-sector language, partnering with private companies, onboarding their technology, and learning from their business models, workflows, and operations. Local government offers a particularly rich opportunity to repair broken trust. Whether we're applying for permits, riding public transportation, or calling a first responder, local governments are the ones we interact with the most. When things get better, citizens can feel the impact immediately.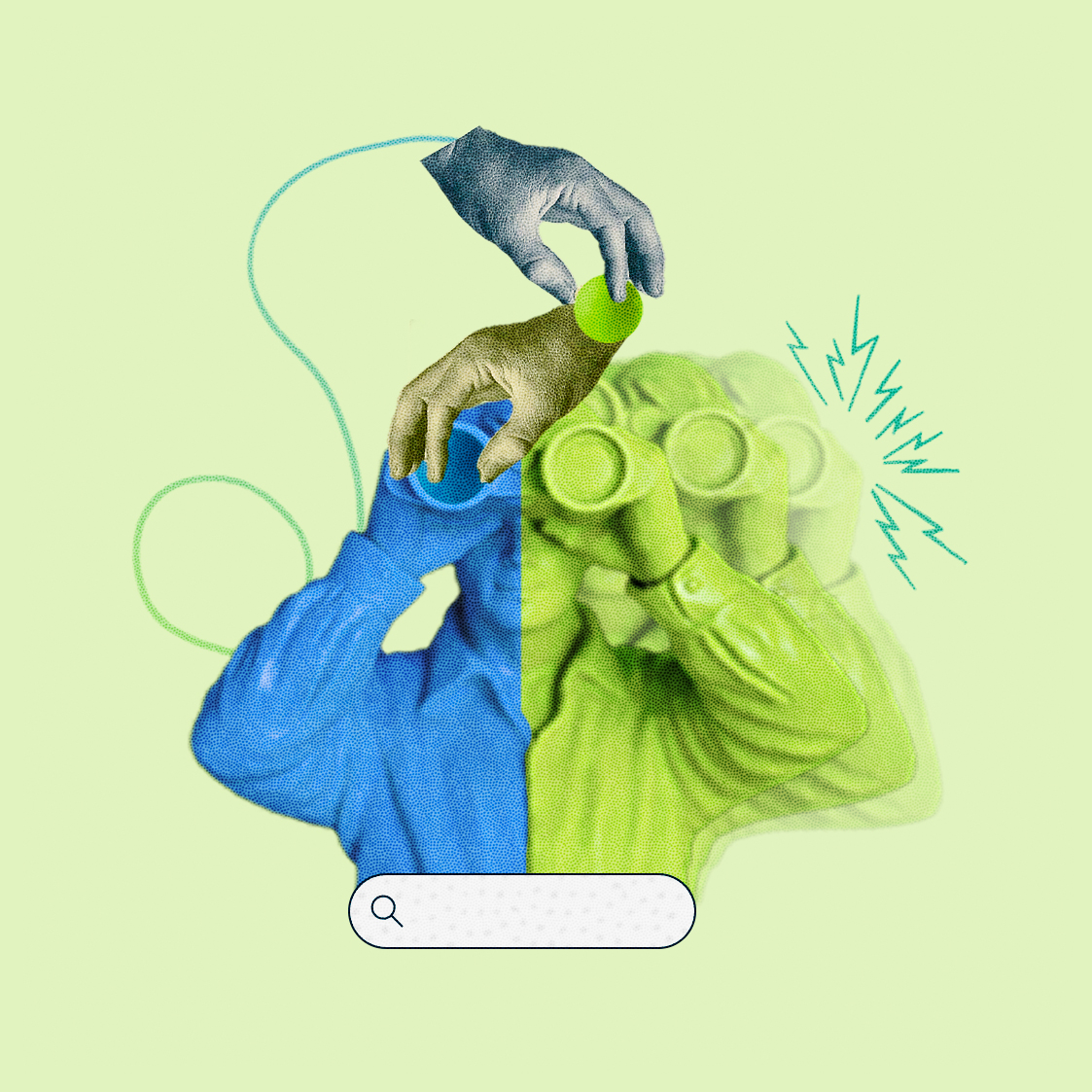 More from ServiceNow
THE GREAT RENEGOTIATION
Shifting power dynamics in the workplace are compelling organizations to turbocharge their recruiting processes.
Read Now
"When it comes to successful cities, I believe that the people that live in those cities are the ones that can properly define progress," says Lilian Coral, director of national strategy and technology innovation at the John S. and James L. Knight Foundation and former chief data officer for the city of Los Angeles. "Civic engagement is a hard and messy process, but it ultimately helps build back public trust and improves the lives of residents."
In Santa Monica, Cevetello began the process by traveling from department to department and asking colleagues how Santa Monica could better serve its customers. Cevetello's work was informed by two fundamental beliefs: local government must spearhead progress, and no progress is possible without empathy.
"I spent a lot of time listening at first before I ever made any real changes," says Cevetello. "Because I can make lots of changes, but what do the people need?"
Cevetello heard his colleagues loud and clear; he needed to upgrade the infrastructure. First came laptops for a mobile workforce. Then, Wi-Fi in government buildings, and cloud storage for increased flexibility and security. All of these changes were bolstered by a new focus on data. Cevetello started a data academy for city employees across departments, teaching them new tools that helped visualize and measure the work they were already doing. He replaced all the various data management and workflow systems across departments with a single overarching platform from ServiceNow.
Once the city had its new systems in place, Cevetello and his staff were able to take care of small changes—for example, tennis court reservations moved from physical signup sheets to an online system—and make bigger ones based on community feedback. The biggest challenge, according to the feedback, was accessing city services. There was no centralized interface where customers could apply for a building permit, request sidewalk repair, or report a downed palm tree. The Santa Monica customer experience, quite simply, was negative.
Tasked with addressing this problem as quickly and cost effectively as possible, Cevetello's department decided to create a brand new city app in 2018. By partnering with ServiceNow and a third-party developer, the city was able to launch the app in four months. It was an instant hit. Within six months of its launch, Santa Monica had already received more than 40,000 requests on the app. What's more, the app opened up the city to a trove of new data.
"Obviously you collect the first level demographic stuff like, 'What's the most requested thing? What are the areas that are reported the most?'" says Cevetello. "From that data, we can then look at it geospatially because it ties into our GIS (Geographic Information System) mapping. For instance, if we're getting a lot of complaints around water issues in a particular area, well, that might tell us that there's something wrong with one of our water mains. Maybe there's a leak."
Illustration: Camila Fernández
Breaking down information barriers
Many of the reports that come in on the Santa Monica app are related to the city's unhoused population. Santa Monica has about 800 residents experiencing houselessness on any given night, which is in line with the soaring numbers of unhoused people in the greater Los Angeles area. A wealthy city with high housing prices, Santa Monica has the capacity to provide health and human services to its unhoused residents. One of Cevetello's biggest challenges was to use technology to more effectively connect unhoused residents with the resources available to them. This was harder than it initially looked. City services don't come from one centralized place. An unhoused resident might interact with a police officer, a firefighter, and a social worker all on the same day. Even if all three of those responders were diligent about reading the resident's case files and reporting their interactions, they would each be using three different databases.
Cevetello saw an opportunity to break down the barriers between organizations to allow for effective data sharing between departments and agencies. Santa Monica partnered with a startup at the University of Southern California called Akido Labs to develop Project Connect, which combines existing databases and allows city employees to quickly access relevant information when they interact with an unhoused city resident. "I wanted to enable this without requiring anybody to do anything extra," says Cevetello. But he also wanted the technology to be additive and to deepen the quality of those interactions. "In other words, I didn't want to just pile on another app."
Further Insights
What Makes a Smart City
Most "smart cities" in the United States are really only wired cities. What truly makes a smart city, according to Joseph Cevetello, goes beyond just having technology. Being smart means:
A system to ethically collect citizen data from both public and private databases.
The ability to share that data across branches of municipal government in a compliant manner.
A data-trained workforce.
The vision to use citizen data to create supportive, proactive benefits for customers, such as Project Connect in Santa Monica, supporting first responders and unhoused residents.
The first step was identifying the tech, and the second was making sure the product was legal. The app had to go through extensive vetting from the City Attorney's office. Fast-paced change is a fact of business. But in the public sector, the pace of progress is slower in part because the incentives are different, but also because the stakes are often higher. It took about nine months for Santa Monica to get legal and privacy statutes in place, and then another four to develop the app in partnership with Akido Labs.
"The government has different security concerns than a small business; it has different stakeholders," says David Eaves, a public policy entrepreneur and lecturer at Harvard's Kennedy School. "You don't necessarily want the government to be moving fast and breaking things the same way."
For Cevetello, the results were worth the effort and the wait. He says the impact was immediate. The city is now able to target the highest utilizers of social services, and when one of those utilizers interacts with an agency, relevant people from other agencies are automatically pinged and able to provide assistance. Since the introduction of the app, encounters with police and emergency services have decreased by 33 percent, and arrests of unhoused citizens are down by 37 percent.
Recently, the app came through in the case of Tony, an unhoused resident who was detained by police after an altercation with another unhoused resident. Tony was brought into the station, but before he could be charged with anything, his social worker was alerted through the Connect App. The social worker was able to explain to police that Tony had been off his medication for a few days. They directed him to the services he needed and prevented him from being unnecessarily booked. In the absence of the app, Tony would most likely have been forced into the detention system where it would have been harder to get him the medical and mental help he needed.
Illustration: Camila Fernández
Innovating with the private sector
The relationship between progress in the public sector and progress in the private sector is symbiotic. They may move at different paces, but they also pull one another forward. "It's amazing to think of it this way, but we didn't really have online government services 20 years ago," says David Eaves. "Circa 2004, probably the most you could hope for from your government was an online form to print out."
Santa Monica was the first municipality in the country to play host to electric scooter sharing. Cevetello remembers the day that Bird scooters landed seemingly all at once, with no warning, across the city's sidewalks. The scooters were like a privately run public transportation option; with a credit card, anybody could grab one and start flying across the city.
But they also kept riding on sidewalks and crashing into pedestrians. The city saw the benefit of the scooters: they got people outside and provided a useful option for folks taking public transportation. However, the costs were getting too high.
"We didn't want to just ban them," says Cevetello. "We thought that they were serving an interesting purpose. It seemed like a sustainable solution for the last mile between a bus or train stop and a destination."
The city engaged an organization called DX Transformation Hub at Cal Poly San Luis Obispo where students and faculty collaborate to find creative solutions to real world tech challenges in the public sector. The solution for Santa Monica's scooter problem came in the form of a machine learning algorithm that could figure out the difference between sidewalks and city streets by sensing the ground underneath the scooter's wheels. With the program installed, scooters riding on sidewalks now automatically shut down.
Machine learning also makes it possible for each ride to feed into the program's knowledge base, strengthening the city's data stores. "Private data like this can be a powerful tool for cities able to access it," says Coral, who is a leader at the Knight Foundation's Smart Cities program.
"One of the opportunities that's still untapped is the use of non-traditional data," says Coral. "For example, there's all kinds of great data, whether it be Google or Waze, on mobility patterns. How do we have access to that information and use that to better inform all kinds of services that are happening?"
Illustration: Camila Fernández
The future of progress
City officials in Santa Monica can look at their systems, at their website, at their population, and see that they are fulfilling Cevetello's measure of progress. They are delivering more to their customers and doing so with less friction than ever before. But the thing about progress is that there is no endpoint or no fixed destination. What's happening in Santa Monica may not be happening in less resourced neighboring governments, and may not be scaling up to county, state, and federal levels. After all, a city government is just one part of a dense and complicated web of organizations that impact its residents' lives.
Eaves has been increasingly focused on the concept of "Digital Public Goods." The idea is to take the best parts of digital government and turn them into replicable, open source products. We share physical infrastructure across levels of government—why not digital infrastructure?
"In the United States, login.gov is the effort to try to create that authentication layer at the national level," says Eaves. "Then we could have it repurposed by all the cities across the United States, and all the states. So you could have a single sign-on for all services, at all levels of government. How convenient is that?"
Coral says similar efforts are underway in cities as they share tech stacks and creative digital solutions. Public-private partnerships like the one between ServiceNow and Santa Monica are another part of it. Now that the company has built out one city-services app, making the next one will be that much easier.
Change in government might be slow, but progress can happen. Trust can be earned back one step at a time.
"I don't think you're ever going to run out of ways to move the goalposts," says Cevetello. "There's no doubt about it. There's an almost unending stream of things that you can try to innovate, change, and make more frictionless."