W e don't call it The Week That Changes Lives for nothing.
As founder of HBCU Week, an annual celebration of America's Historically Black Colleges and Universities (HBCUs), it's been exciting to watch our impact grow as we've given more than $12M in scholarships since I started the event in 2017.
Our efforts don't end when students get on campus. Sustaining a college-to-corporate pipeline for HBCU graduates to find employment in corporate America is the long-term impact that we seek to make through the event.
As a proud two-time HBCU graduate myself, I started this event in Wilmington, Delaware, with one goal in mind: to introduce 200 students to the incredible opportunities available at HBCUs. I planned for 200 kids initially, but once I started to market the idea, 200 kids turned to 700 in year one. Now, more than 7,000 students total have attended the event — it is clear that there is an interest, a curiosity, and a need for more information on what HBCUs offer.
What was originally a one-day gathering has now grown into a weeklong celebration of these cornerstones of Black culture and education in America. The linchpin of HBCU Week is the college fair, where students can learn about the HBCUs in attendance, apply for scholarships, and even be accepted to schools on the spot. At the fair, students can learn about internships and scholarships with corporate partners, including the Chemours Company, United Way, and M&T bank.
With thousands of students relying on HBCU Week to advance their education and employer prospects across the country, many depend on the event as an important recruiting moment. Its central purpose is to illustrate the viability and importance of partnerships between HBCUs and corporate America.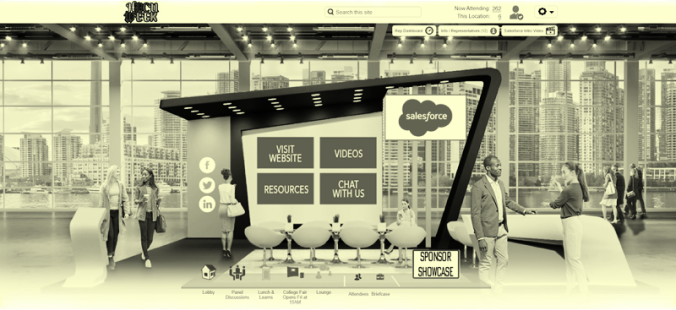 In that spirit, here are three ways that HBCUs and businesses can partner to build a stronger and more inclusive workforce:
1. Build a Talented and Diverse Talent Pipeline:
Last year's HBCU Week — where 37 HBCUs were represented — saw thousands of students registered, which resulted in 803 on-the-spot acceptances and 270 scholarships offered for a total of $7.29M in scholarship dollars. The growth of our event alone signals the opportunity for growth at Historically Black Colleges and Universities across the United States. Supplementing that growth with a strong pipeline from campuses to corporate America is imperative.
How can businesses build a diverse workforce while also giving HBCUs much-needed support? First, look internally and champion any HBCU grads within your company. Then, focus on your city, state, or region. We all know the big-name schools such as Howard and Morehouse, but supporting the lesser-known institutions near you is also a great way for the health of workplace diversity and sustaining a vast campus-to-corporate pipeline.
Because HBCUs make up a small percentage of America's higher education institutions, their success is often overlooked and underreported. Historically Black Colleges and Universities have impressive graduate rates in fields like science, technology, engineering, and mathematics (STEM). In these sectors, HBCUs have seven of the top eight institutions with Black undergraduates who earn science and engineering doctorates.
There's so much HBCU-produced talent that often goes untapped. Unfortunately, people often don't associate the success of leaders in Black America with their HBCU education. The more we can celebrate the success of these institutions by investing in students who've graduated from these schools, the better off corporate America will be.
2. Develop Corporate Support of HBCU Week and HBCU Initiatives:
Corporate partners have been crucial to the growth of HBCU Week from year one when the Chemours Company — now a Foundation partner — stepped in and offered its support of the event. Over the last three years, we've added dozens of corporate partners and sponsors, including Salesforce.org, Deloitte, Gucci Changemakers, NFL, and Barclays.
Without support of these partners and sponsors, taking HBCU Week virtual wouldn't be possible. Last year, pro bono volunteers from Deloitte first worked with HBCU Week to define our requirements, and then Salesforce.org built the custom new digital platform that allows us to communicate with and analyze student candidates attending the event. The setup also enabled students to have their information available for HBCU recruiters.
Corporate partners can also work with HBCU Week Foundation to support more students to attend HBCUs through scholarships. Through our partnership with the American Chemistry Council, the American Institute of Chemical Engineers and the Chemours Company, we offered 150 scholarships, each worth $40,000, to students who commit to an HBCU and declare a STEM major. This Future of STEM Scholars Initiative (FOSSI) was funded by an investment of $7.2 million from our corporate partners. HBCU Week Foundation is the FOSSI scholarship administrator, using a digital scholarship application built on the Salesforce platform. Salesforce.org has also donated a technology grant and financial grant to HBCU Week Foundation.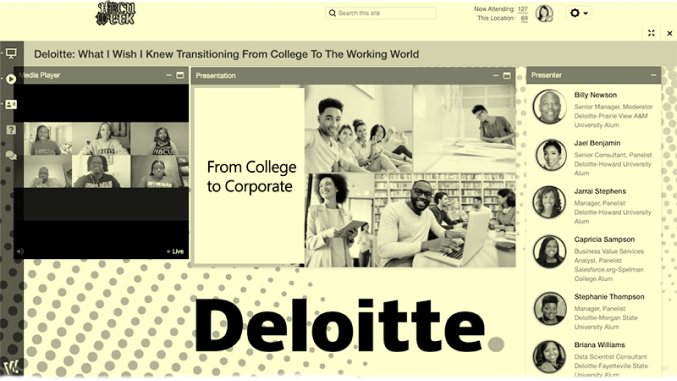 3. Celebrate the Tremendous Value That HBCU Graduates Add To Our Workforce and Society:
HBCUs have a proud history, and an impressive list of notable alumni. According to the National Center for Educational Statistics, there were 101 institutions with Federal designation as an HBCU with total enrollment just over 290,000 students in 2018.
ESPN's Stephen A. Smith, a graduate of Winston-Salem State University, is the national ambassador for HBCU Week. Smith attributes his extraordinary career to his HBCU education. "I would not be where I am today if it wasn't for the education and experience I had at an HBCU," he said.
The outstanding success of HBCU graduates runs the gamut. From civil rights to science, law to politics, and art to athletics, HBCU graduates have made an indelible mark in every professional sector of this country.
These historic institutions have educated revolutionary civil rights leader Martin Luther King Jr., judicial icon Thurgood Marshall, and renowned author Alice Walker. HBCU alum Katherine Johnson even had a Hollywood movie, "Hidden Figures," filmed about her significant contributions to NASA's advancements in aeronautics and space exploration.
Among the more recent notable HBCU alumni are Oprah Winfrey, Samuel L. Jackson, Toni Morrison, and Spike Lee. Vice President Kamala Harris, who graduated from Howard University, is no stranger to breaking barriers. As Vice President of the United States, she shattered glass ceilings to become the first female V.P. and the first Black woman to hold the position.
In the corporate sector, John W. Thompson graduated from Florida A&M and now is chairman at Microsoft. Dr. Deborah A. Cole, a Tennessee State University graduate, is president and CEO of Citizens Bank. Janice Bryant Howroyd is the first Black woman to build and own a billion-dollar company, ActOne Group.
To recognize these individuals for their contributions is to celebrate their roots in America's HBCUs. These institutions have an undeniable history of shaping graduates who make incredible contributions across every sector of the workforce. Investing in the critical partnerships between these institutions and corporations — and celebrating the success of HBCU alumni in your organization — will benefit both parties and continue to create a profound, long-lasting impact.
Visit www.HBCUWeek.org for more information on scholarship offerings and events. This year's event will take place September 26 - October 3 in Wilmington, DE.
---
About the Author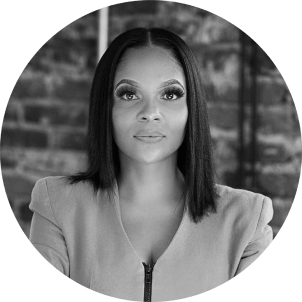 Ashley Christopher is a mother, CEO, attorney and survivor. A mother to her son, Ryan; CEO of HBCU Week Foundation; licensed to practice law in the states of Pennsylvania and New Jersey; and stroke survivor.
Ashley is unequivocally dedicated to the work of her HBCU Week Foundation's mission, by exposing high school aged youth to the opportunity to attend an HBCU. As a double HBCU alumna, she believes it is her responsibility to reach back while she climbs, exposing youth to the fact that you can do and be anything coming from an HBCU.