Cristina Jones, SVP Customer Marketing, Brand Sponsorships, and C-Suite Engagement, Salesforce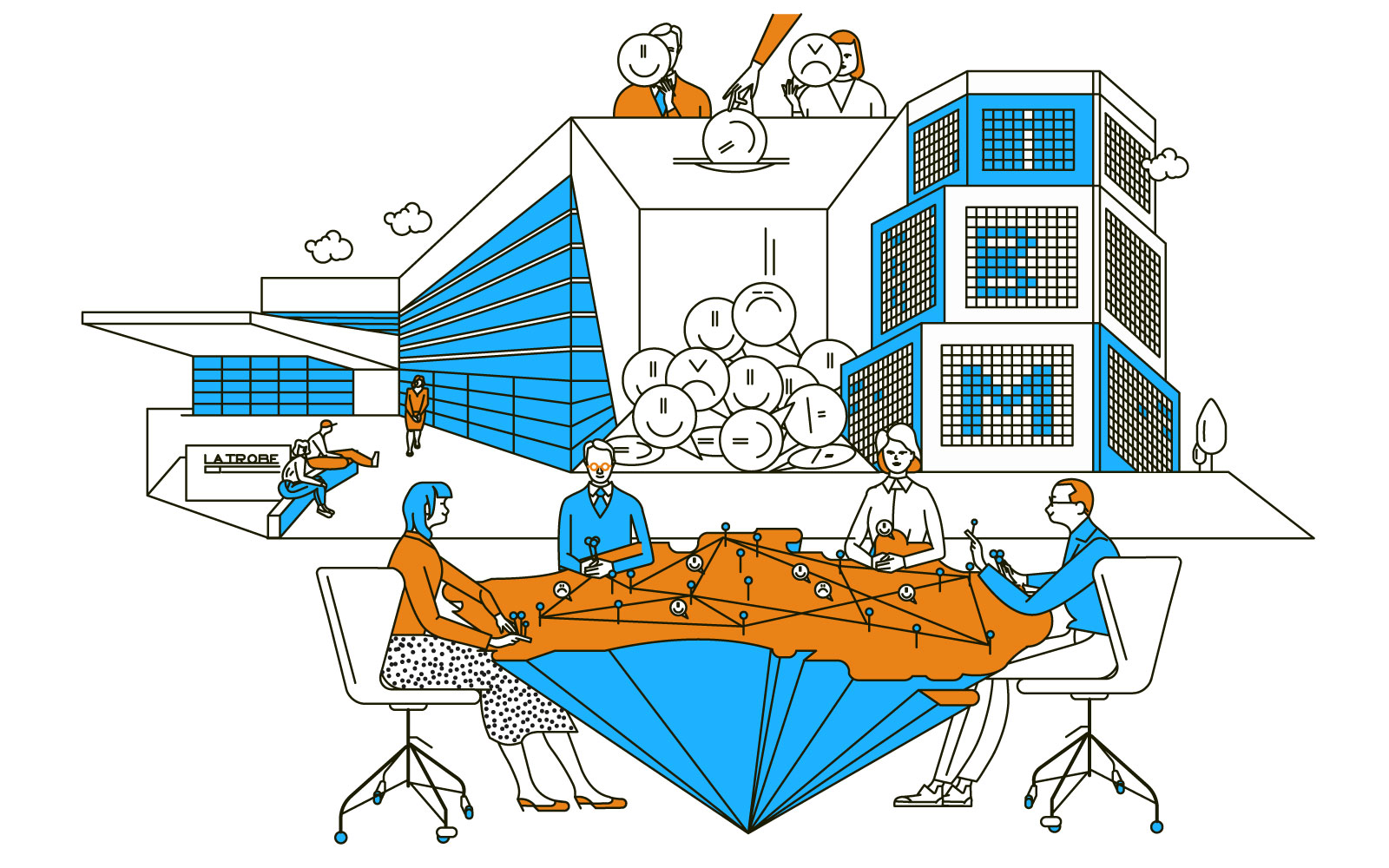 For many organizations, the COVID-19 epidemic has halted business in its tracks. But there are companies and groups big and small that have found ways to keep going—to keep their workforces employed and engaged, and keep their customers equipped with what they need. In Rising to the Occasion, we're taking a look at how organizations can make big pivots quickly, and the tools that help them pull it off.
In this time of uncertainty, people want answers; but the huge influx of information requests can quickly drown customer service teams.
"Many industries are in a state of emergency when it comes to serving customers," said Matt Candy, Global Lead for IBM iX. "COVID-19 has impacted most if not all businesses in unprecedented ways, and customer service centers are suffering. Due to increased demand, teams that used to reply in minutes are now taking hours."
One source of relief for government agencies, healthcare organizations, and academic institutions is coming from IBM's Watson Assistant for Citizens. Watson Assistant for Citizens is an assistant with artificial intelligence that can understand and respond to common questions about COVID-19 on its own. The tool, which is free for 90 days, leverages current data like guidance from the CDC and local sources, such as links to school closings, news, and state updates.
Organizations can also choose to customize the solution to address questions specific to their area or region, including: "What are cases in my neighborhood?" "How long are schools shut down?" and "Where can I get tested?"
For IBM customers that utilize the power of the Salesforce platform, adding AI service has been ground-breaking.
"Education in particular has been thrown for a loop," said Candy. "Technology has enabled classrooms to still serve their students online, but most schools are not set up to have a customer service center to answer the inundation of student and faculty questions."
La Trobe University was the first Australian customer to deploy Watson Assistant for Citizens. They partnered with IBM and Salesforce last throughout 2019 and 2020 to re-invent the research management process for academia and knew that Watson Assistant for Citizens would be another game changer.
As lockdowns spread across Australia, La Trobe University worked with IBM to launch a chatbot to answer frequently asked questions about the virus' symptoms, state and federal restrictions, and the status of the University. The chatbot is available on their website for all staff, faculty, and students to utilize for the latest details on COVID-19 and specific impacts for the La Trobe student community.
The University of Arkansas for Medical Sciences also implemented the solution, in just nine days. They deployed a virtual agent so citizens could get their questions about testing, symptoms, and resources answered quickly. Information is automatically sent to a mobile COVID-19 triage clinic to increase the speed of response. Average registration time[1] has been slashed by 50 percent for those using the solution.
"By resolving simple requests through chatbots, customer service teams are freed up to take on more complex or sensitive requests," said Candy. "This is so important when information is changing by the minute. Responding with relevance, speed, and service continuity is the best service organizations can provide in this time of crisis. Salesforce already offers an amazing platform for customer service, and we are thrilled to add on this powerful AI tool."
IBM is offering Watson Assistant for Citizens for no charge for at least 90 days and will assist with initial set up, which can typically be done in a few days. The initial solution is available in English and Spanish and can be tailored to 13 languages. The offer includes access to 15 pre-trained COVID-19 "intents" or queries. "Intents" are purposes or goals that are expressed in a customer's input, such as answering a question. By recognizing the intent expressed in a customer's input, the Watson Assistant service can choose the correct dialog flow for responding to it.
At Salesforce, taking care of one another is our first priority. We developed Salesforce Care, a set of free rapid response solutions, to help companies stay connected to their employees, customers, and partners right now. Since launching, more than 3,700 companies from 47 countries have signed up. Visit salesforce.com to learn more.