Kori O'Brien, SVP Alliances and Partner Sales, Salesforce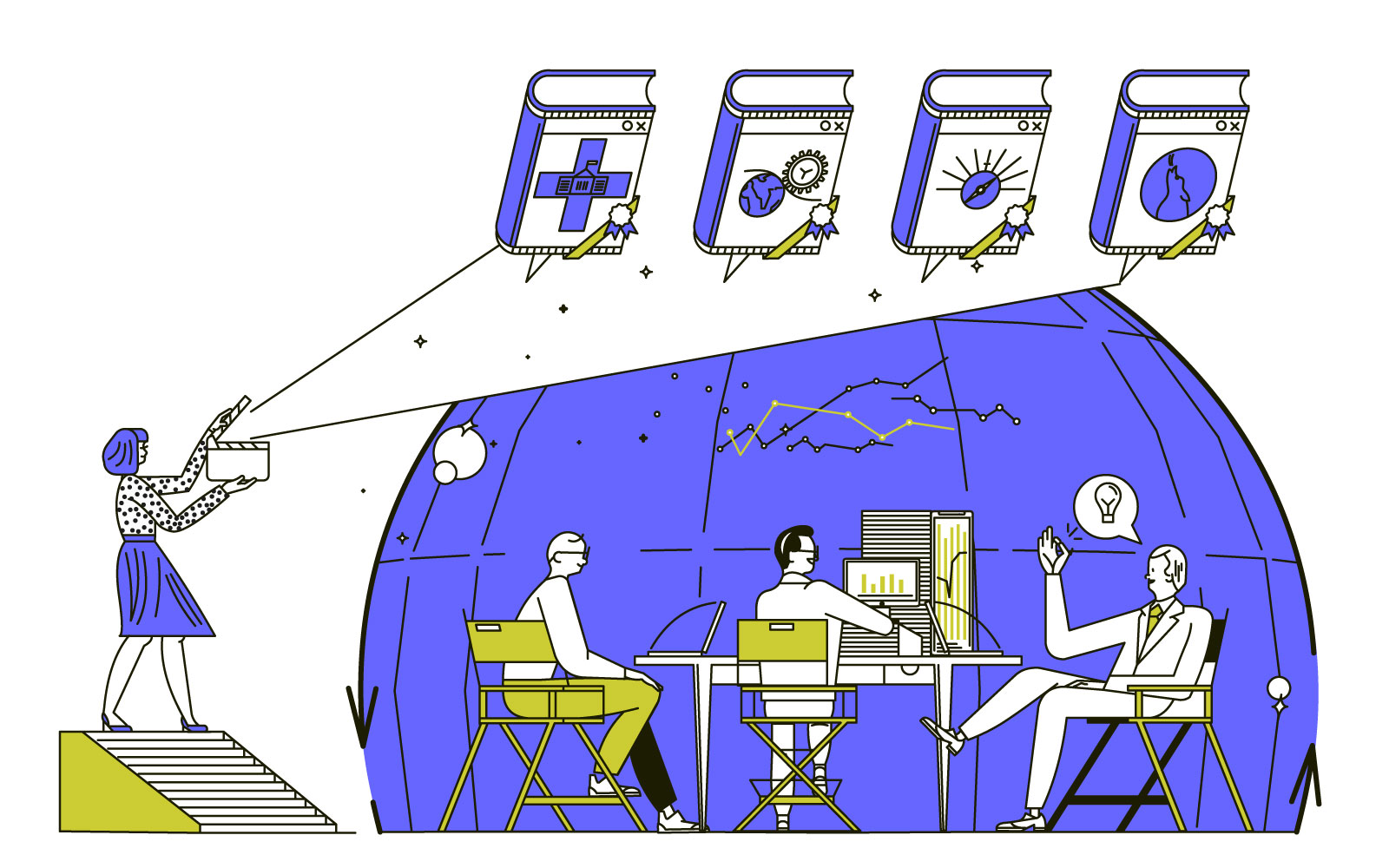 For many organizations, the COVID-19 epidemic has halted business in its tracks. But there are companies and groups big and small that have found ways to keep going—to keep their workforces employed and engaged, and keep their customers equipped with what they need. In Rising to the Occasion, we're taking a look at how organizations can make big pivots quickly, and the tools that help them pull it off.
For many of us, the most jarring part of the COVID-19 crisis is the uncertainty. How long will it last? How will it change us? And what will our world look like when it's finally over?
"The only thing that seems certain is that the future will surprise us," said Andrew Blau, managing director of Deloitte Consulting LLP.
Blau and a group of "scenario planning" leaders— technology pioneers, Global Business Network founders, inaugural editors of Wired, and heads of NGOs and philanthropic organizations—recently came together to tackle these questions and map out four possible scenarios for business leaders to assess. Their report, The world remade by COVID-19; Planning scenarios for resilient leaders, is a joint effort by Deloitte and Salesforce.
"Scenario planning is a tool that helps leaders think about and manage uncertainty to make better decisions," Blau said. "Scenarios are stories designed to show choices you might not have seen before. They allow you to see possibilities in the future by focusing on what's really uncertain, rather than what is certain, and how those uncertainties add up in surprising ways."
Here are the four scenarios they outlined, taking into account the technological, environmental, economic, political, and social effects of the COVID-19 crisis over the next few years.
The Passing Storm - In this best-case scenario, governments around the world collaborate and communicate swiftly and impactfully. Health systems respond effectively. Society complies with quarantine regulations. We collectively eradicate the illness sooner than anticipated. Even though we call it "the passing storm," it's a storm that leaves a serious impact, especially for small businesses and the low- to middle-income population, who may struggle to recover.
Good Company - As governments struggle to handle the unprecedented pandemic, large companies step in to fill the void. A surge of public-private sector partnerships emerge as companies raise their hands as part of the global solution, serving customers, employees, communities, and shareholders. It's a scenario in which trust in companies is renewed and the relationship between the public and private sectors is remade.
Sunrise in the East - China and other East Asia countries manage the disease more effectively, causing the global center of power to shift. The East becomes the leader in global coordination of health systems and businesses. Their strong, centralized governmental response—including direct foreign investments intended to mitigate the pandemic—becomes the "gold standard." People begin to accept greater surveillance as a necessity to safeguard their health and the health of their loved ones..
Lone Wolves - This worst-case scenario imagines a world where the disease feels out of control for longer than we're prepared for. The lack of coordination allows the virus to keep spreading, returning to places that thought they were safe. Growing anxiety and economic distress drive social unrest and loss of faith in institutions of all kinds. Countries isolate themselves, shorten supply chains, and restrict trade and travel in the name of safety.
Faced with these four scenarios, here are the questions leaders may ask themselves.
Which of your previous expectations need to be rethought?
What are the biggest threats to your current business in these worlds?
What would you need to do differently if any of these scenarios becomes the future?
Which scenario best describes the world your organization appears to be preparing for?
Blau was quick to caution that these possible scenarios are not predictions.
"In fact, I think of them as the antidote to predictions," he said. "They're a structured way of thinking about what might happen. You are much more resilient if you are prepared for a range of possibilities."
In addition to partnering with Salesforce for The World Remade report, Deloitte has recently developed and deployed a number of technology assets, to help their clients and communities to manage the impacts of COVID-19 including ConvergeHEALTH™ Connect for Crisis Response, GovConnect: Community Resource Engine, and ConvergeHEALTH™ Connect for Public Sector.
At Salesforce, taking care of one another is our first priority. We developed Salesforce Care, a set of free rapid response solutions, to help companies stay connected to their employees, customers, and partners right now. Since launching, more than 3,700 companies from 47 countries have signed up. Visit salesforce.com to learn more.