Lynne Zaledonis, SVP Sales Cloud Product Marketing, Salesforce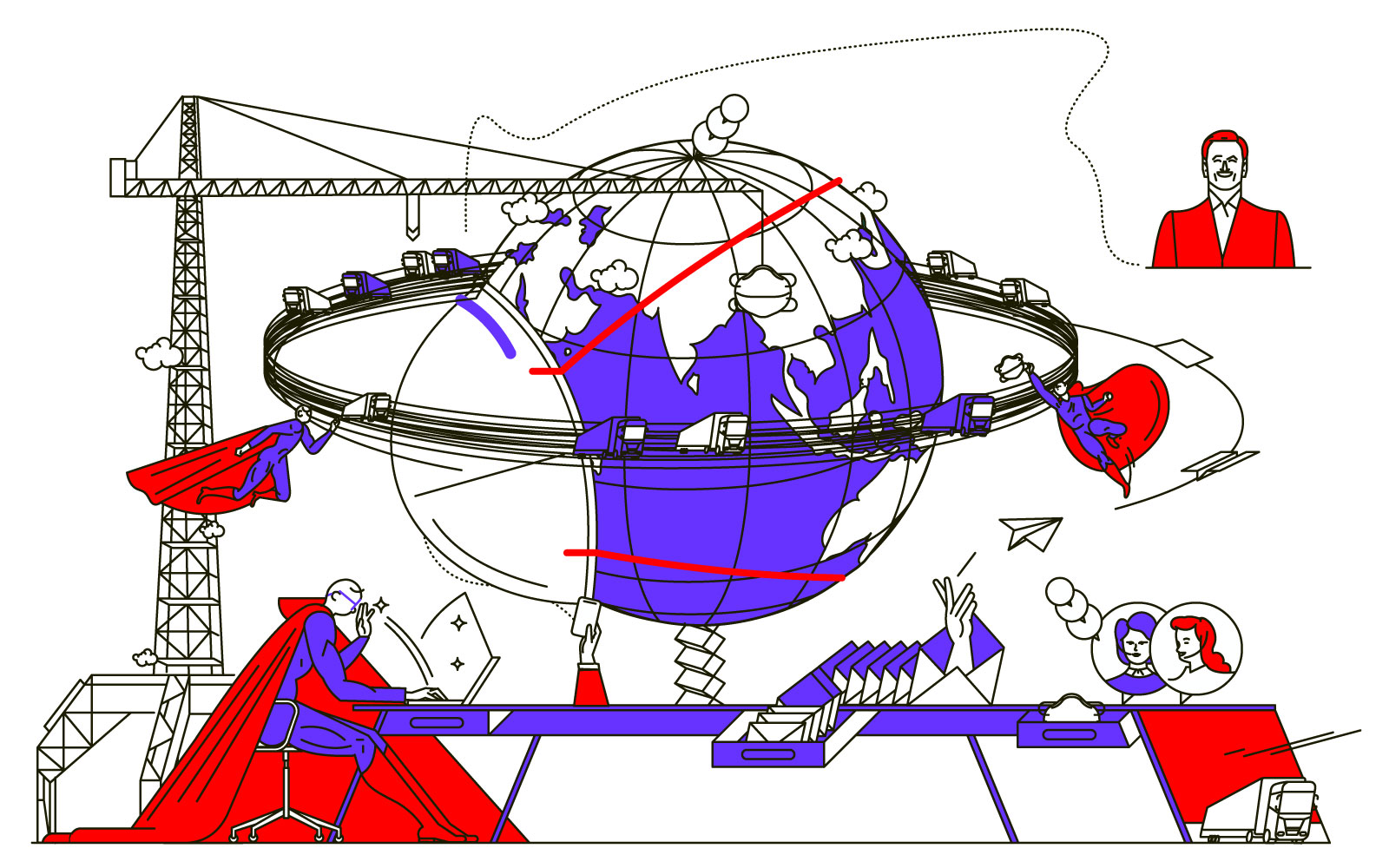 For many organizations, the COVID-19 epidemic has halted business in its tracks. But there are companies and groups big and small that have found ways to keep going—to keep their workforces employed and engaged, and keep their customers equipped with what they need. In Rising to the Occasion, we're taking a look at how organizations can make big pivots quickly, and the tools that help them pull it off.
For Andy Moldenhauer, it only took one email for his team to earn a gold star at 3M.
In response to the coronavirus outbreak, 3M Chairman and CEO Mike Roman wanted every customer to know that the safety of the public, healthcare workers, and his company's workforce were his highest priority, and the company was already taking action to respond to the pandemic.
It was already 8:30 p.m. when Moldenhauer, 3M's Chief Product Owner of Customer Relationship Management (CRM), got the call, and the email had to go out the next day. The assignment wasn't going to be easy. 3M operates in 83 countries, serving businesses across five divisions — from its popular Post-It ® brand for consumers to health information systems for medical professionals.
Before they could hit "send" on the email, Moldenhauer and a cross-functional team had to align customer information across all their points of interaction and produce a validated contact list that was both free of duplicates and globally compliant.
As for a solution to organizing the millions of contacts involved, Moldenhauer knew to look inward to their Salesforce platform. Not only did the email get sent on time, but it marked the beginning of a larger pivot where his CRM expertise was needed.
As the original inventor and a major producer of the single-use N95 respirator mask, 3M is a critical supplier to the frontlines countering the spread of the coronavirus. Demand for the masks has surged, up to 100 times higher than the worldwide norm. Price gouging, fraudulent suppliers, and counterfeit masks abounded as opportunists seized on the acute shortage of masks.
3M doubled its global output of N95 masks to 1.1 billion a year. To protect the company, its customers, and the general public against fraud, Roman committed to create a consumer hotline for reporting suspected fraud. The Personal Safety division came to Moldenhauer for support. They had to create a website, a 1-800 number, and an email address for consumers around the world. Inside sales people were re-deployed to handle the anticipated inbound traffic. Modeling the same service capabilities already in place in other 3M divisions using the Salesforce platform, they had the new fraud hotline operating within 48 hours.
In addition to tracking fraud, 3M – which did $32 billion in sales last year – needed to understand the overall impact of the virus across its entire customer base. Teams were relying on spreadsheets and emails with "COVID" in the subject line to document opportunities affected by the coronavirus.
A simpler, more scalable solution was proposed.
"A member of my team suggested adding a simple field on the opportunity - a checkbox - ' COVID-impacted'," said Moldenhauer, tapping a CRM best practice. The small act of using that checkbox to tag increased demand or business at risk due to COVID-19 added huge value. Now, leaders at 3M are able to quickly see how COVID-19 is impacting sales opportunities across its business groups. Something that wasn't needed 30 days ago. 3M also faced a new normal, as shelter-in-place forced field salespeople to work from home.
"Now they've got eight hours in front of the computer," said Moldenhauer. 3M is using that time to ensure that the right resources and processes are in place to ensure their success in the post-COVID-19 future.
"[It's] really bringing the field reps back to basics," said Moldenhauer about the focus on cross-training with inside sales reps, and growing their skills with managing accounts, contacts, opportunities, and cases in Salesforce.
"This [is] not a time to call and sell," said Moldenhauer. Now, the goal is "staying in touch and letting them know we care."
"The hope is to help [our] field reps for when we come out of this on the other side," he said.
For Moldenhauer, each of the challenges presented by COVID-19 has been a lesson in how 3M's stock-in-trade CRM system plays a critical role in responding to the unexpected.
"We are engineers at heart," he said, reflecting on how these pivots will prepare 3M for the future. "It's opportunities like [these] that make you think 'How do we do this faster next time? How do we do it better?' Those are the kinds of things that come out of solving the problem. I think we all have to leave this crisis having learned something — and be better for that."
At Salesforce, taking care of one another is our first priority. We developed Salesforce Care, a set of free rapid response solutions, to help companies stay connected to their employees, customers, and partners right now. Since launching, more than 3,700 companies from 47 countries have signed up. Visit salesforce.com to learn more.