Before the coronavirus pandemic, Texas teenager Parisa Vaziri was looking forward to spending the summer of 2020 at UC Berkeley in California, where she would continue her neuroscience research on fruit flies in the university's state-of-the-art research facilities. But when the country started shutting down last year as the novel coronavirus spread, Vaziri knew she'd have to adjust her plans. So, as many scientists have done before, she improvised.
Over the course of several days in May 2020, Vaziri turned her bathroom into a home neuroscience lab, sterilizing every nook and cranny before moving in her microscope and test tubes. "I was working in there like 12 hours a day, seven days a week," she says. "I was able to discover a lot of things in that one little square part of my house. It just shows that if you have a passion, if you have drive, if you have an idea, there's really nothing that can stop you."
In a year dominated by the scientific community's mobilization to address a global health emergency, the importance of supporting our country's scientists, mathematicians, technologists, and engineers has become immediately obvious. That imperative naturally extends to high school students such as Vaziri who are eager to tackle some of the 21st century's greatest challenges, from climate change to infectious disease outbreaks to a looming dementia crisis. For educators and advocates who want to support them, an urgent question beckons: What do teenage STEM enthusiasts need to help turn youthful ambition into world-changing innovation?
For Vaziri and many other budding scientists, community and encouragement are crucial parts of the equation, and they've found them in equal measure at the Regeneron Science Talent Search (STS). Since 1942, STS, the leading high school science and math competition in the United States, has catapulted students into history-making careers. STS finalists have gone on to win the most storied prizes in STEM, accounting for 13 Nobel Prizes, 22 MacArthur Foundation "Genius Grants," and two Fields Medals.
In fact, those looking for proof of the competition's ability to foster the talents of young innovators need look no further than the ranks of the biotechnology company Regeneron, the competition's title sponsor since 2017. Dr. George D. Yancopoulos, Regeneron's president, co- founder, and chief scientific officer, spent some of his high school days at the Bronx High School of Science studying how a single-celled organism called Blepharisma regenerated its digestive parts. In 1976, he submitted his project on Blepharisma to the STS, and was named a top finalist. "It's no coincidence that Regeneron's name is derived from regeneration, which was the subject of my earliest research project," Yancopoulos says. "The Science Talent Search rewarded my curiosity and helped set me on the path to building Regeneron, where today we create some of the most important new medicines for people with blindness-causing diseases, asthma, cancer, Ebola, COVID-19, and more."
To explore what it takes to usher promising individuals along the path to scientific excellence, Atlantic Re:think convened three current and former STS finalists. In addition to Vaziri, we spoke with third-place STS 2021 winner Eshani Jha, who developed a biochar filter that combats the devastating effects of water contamination. We also spoke with Dr. Sohini Ramachandran, whose project on plant genomics made her a 1998 STS finalist and fourth-place winner. Today she continues that work as a Brown University professor.
While their stories span decades and research areas, Jha, Ramachandran, and Vaziri share the STS as a pivotal event in their development as scientists, one that bolstered their belief in STEM's brightest minds to help create a better world. It's a conviction shared by Maya Ajmera, the president and CEO of Society for Science, which hosts the annual competition. As she put it, "These young people are the stewards of our future."
Atlantic Re:think:
Studies show that scientists are made, not born—that a child's environment plays a crucial role in fostering their curiosity about STEM. Looking back, what early influences led you to your interest in science?
Eshani Jha
I come from a family of scientists and engineers whose most important influence was that they would never dismiss my questions. When I first started swimming, I remember I would go in little circles, then stop. I'd wonder, Why hasn't the water stopped too? My parents explained what was happening as well as they could to a toddler. For my seventh birthday, I got a DVD set of The Magic School Bus. I binge-watched all of the episodes the same day. That's really what got me interested in science—the way the show explores macroscopic and microscopic interactions and ties them into things we observe in our everyday lives.
Parisa Vaziri
My parents don't work in the life sciences. They have absolutely no idea about anything that I'm doing. But my dad would always tell me it's the people that ask questions who get smarter. He would ask me things like, "How can light travel through a window, but a bug can't?" I would be three or four years old, thinking about it and trying to find an answer. My parents never said, "You need to do STEM." It was more like, "When you don't know something, try to get to the bottom of it." That's the approach a scientist uses. I think that trained my brain from a really early developmental stage to think about things analytically, which helps me now.
Dr. Sohini Ramachandran
My parents were both statisticians. My sister, who's seven years older and my biggest role model, placed 10th in the 1991 Science Talent Search. When I was 15, I was interested in doing a research project. My sister said, "I have this professor at Stanford. I'll talk to him." His name was Marcus Feldman, and I left a message on his office machine. I was so nervous, I didn't even leave my phone number. We ended up having a long meeting, and he was so open to my questions. Marcus modeled this delight in brainstorming and working with people. Everyone in his lab was a contributor—even a teenage kid. It just captivated me. The Feldman Lab is where I ended up doing the research I entered into the Science Talent Search. It's the same research I'm doing today.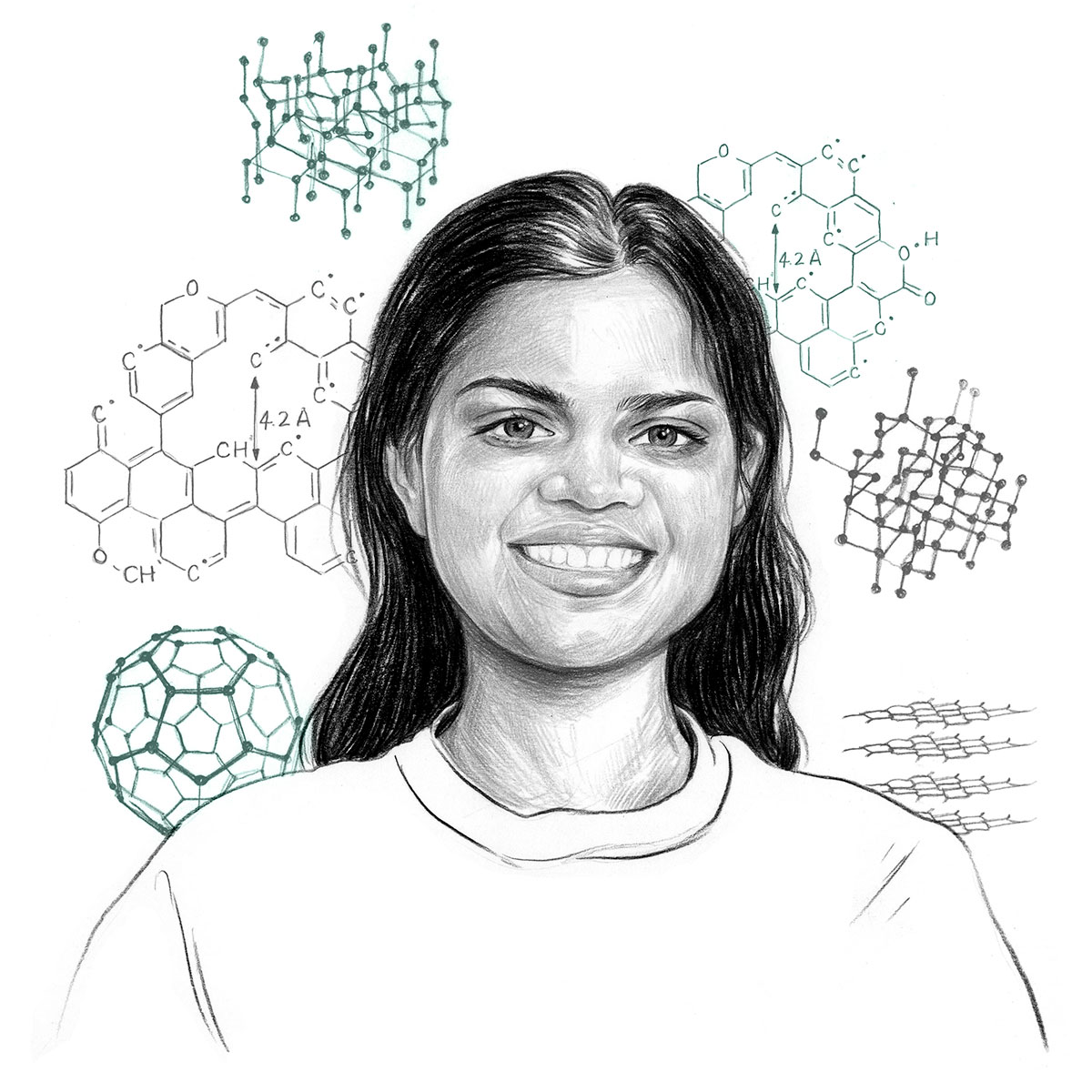 Atlantic Re:think:
For many STS finalists, their project is the most ambitious scientific work they've ever pursued. How did your STS experience shape the way you think about your career in science?
Eshani Jha
One of the most incredible parts of Regeneron STS was finding this amazing community of 40 finalists that understands the struggle and the pain of research and also its incredible reward. They were so intelligent, so inspiring. It was very motivating to me. I had never met people who were so driven. They converted their bathroom into a lab during the pandemic, or used makeshift pipettes, or bought a microscope from Target and added lenses to increase the power. And I met all these incredible professors, these Nobel laureates. Talking to them and learning about their experiences helped me realize this isn't something that is just an ideal; it's something I can actually do.
Dr. Sohini Ramachandran
STS was really where I first met a lot of people I felt were like me, and where it was really cool to be a nerd. No better way to put it! It wasn't so much that we all talked about science all the time, but we had this common language that I hadn't really had with my peer group in school. When I went to college at Stanford, there were five or six of us from STS. We'd really bonded. I was closer to them in some ways than to the people from my high school who also went to college with me. I'm still in touch with a lot of friends from the Science Talent Search.
Atlantic Re:think
You were all fortunate to grow up in an environment that helped you fulfill your potential, but not everyone is so lucky. A group of STEM organizations have urged the Biden administration to make investments in STEM learning to promote U.S. scientific innovation. Does the country need to do more to support STEM education?
Dr. Sohini Ramachandran
There's no part of our life that fluency in STEM and data doesn't pervade—from financial mathematics to statistics. But in the U.S., math phobia is real and maybe tolerated in many ways. It's amazing to me how many kids at a very young age will say, "I'm not a numbers person." It's not necessarily that the adults are directly telling them that, but they hear that that's a thing. I would love for investments to help people dismantle that idea at a very young age and help them see that quantitative reasoning is not only something we all use all the time but also something that can equip us to have a better quality of life.
Eshani Jha
Because of globalization, climate change is a worldwide issue; water contamination is a worldwide issue. We can't say, "It's happening over there. It doesn't affect us." It does affect us. We are tackling issues on a scale that has never been seen before. Because of this, it's important to get young students thinking about these issues. Starting research early not only reinforces the instinct to ask questions but also develops a kind of maturity that in the future will allow a young scientist to tackle problems that are far more complex and far more challenging. Even if students don't decide to pursue STEM, being educated about these issues makes for more informed citizens, because science is the backbone of our society.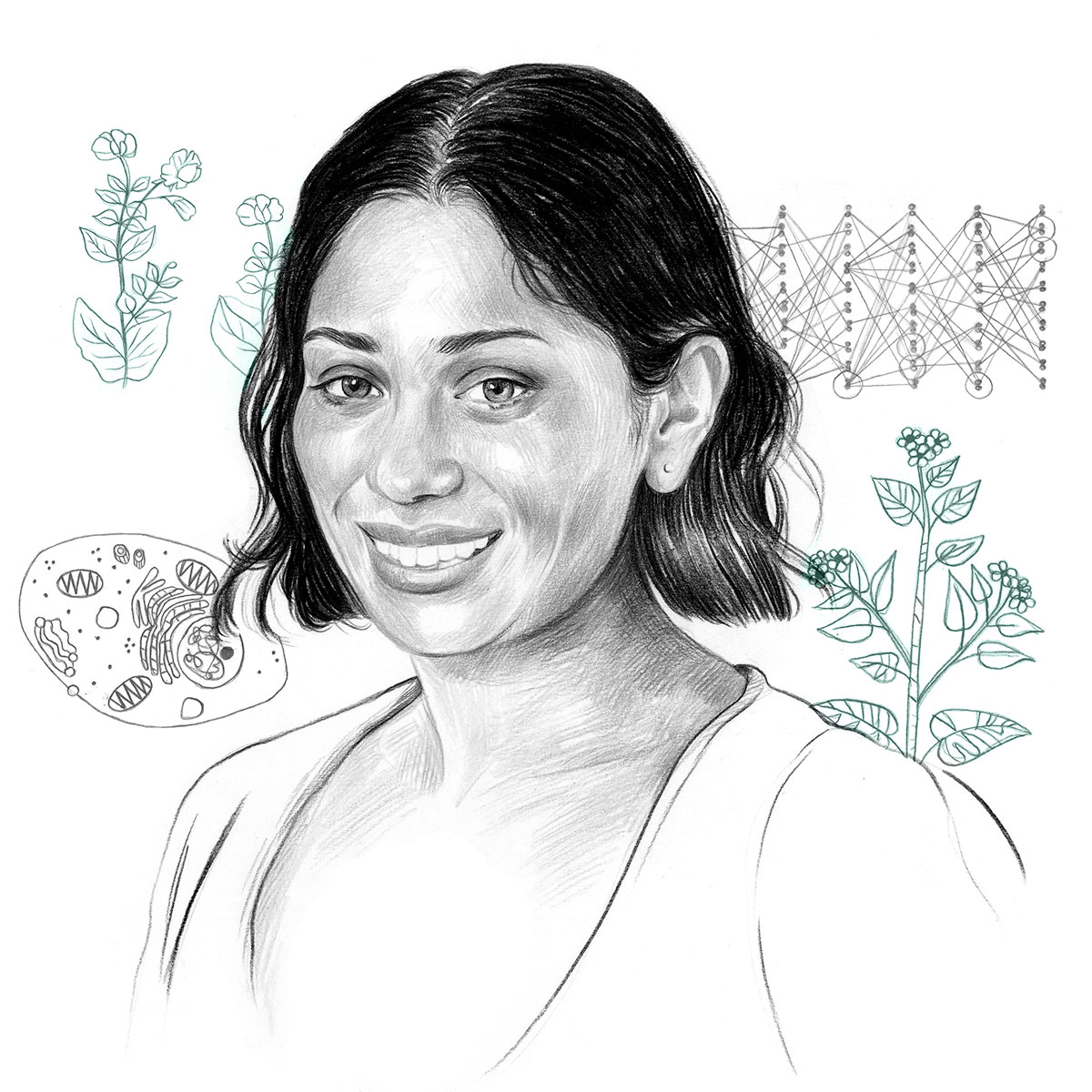 Atlantic Re:think:
A 2019 study showed that Black and Latino undergraduates leave STEM majors at higher rates than white students do. Another study, in 2018, indicated that women make up less than a third of the STEM workforce. What can we do to encourage young people, particularly women and students of color, to pursue STEM careers?
Parisa Vaziri
There's a stigma with STEM that it's all of these antisocial nerds, or older people, and it's boring, and they just read books all day. I think representation is the most important thing. If you say doctor to someone, the first thing they might think of is a white male, and that's because of what they've seen on TV or in magazines. I know a lot of my fellow Regeneron STS finalists have been featured as women or people of color, and I think that's really great. A young kid scrolling through Twitter will see a Black girl who is doing amazing research and realize, "I can do that too."
Eshani Jha
I come from a family of scientists and engineers, so even when the going gets really tough for me, I know that I have a support system behind me to ground me and to keep me there. For many girls, that's not the case, so it's more challenging to feel like they belong. It can be very intimidating to be in a male-dominated field. Sometimes it can feel like you're alone and you're not being heard. But I encourage other young girls to keep pushing through. Because I found this incredible Regeneron STS family who cherishes my work and is so supportive of me. They will one day find a family like that too.
Dr. Sohini Ramachandran
Sometimes in academia it can be very easy to project oneself onto young people and applicants and say, "This person reminds me of me." One way to help a diverse set of individuals persist and contribute is to have a diverse faculty. I think also about how different companies, even baseball teams, have built strategies around identifying people with different tool kits. In graduate education, we may overvalue somebody who has a question already identified and knows exactly what they want to do. It is good to break the frame of who belongs in a field. Mentoring people who are bright and curious and putting them in a situation where they have some freedom can really help them blossom. One of my personal dreams is to mentor a Science Talent Search project. I would love to pay it forward.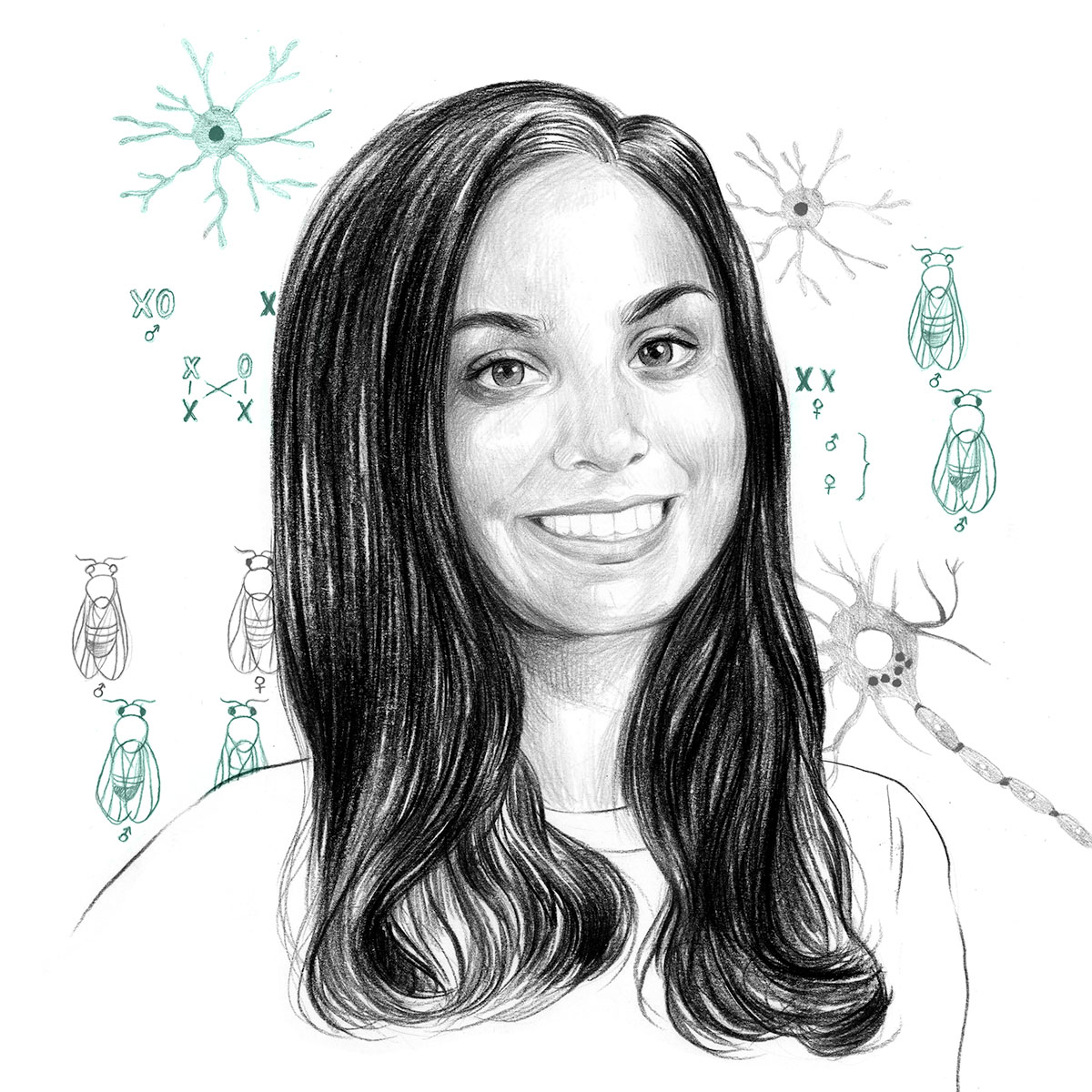 Atlantic Re:think:
Our country faces a lot of daunting challenges, many of which don't have clear solutions. What makes you excited about working on these issues through STEM?
Eshani Jha
On a trip to India the summer before seventh grade, I visited the slums in my home state of Bihar, and I saw these kids with missing limbs and deformities and puckered skin. I was completely shocked; I've never seen anything like it before. I asked my relatives why so many people are afflicted this way, and they told me it was because they were drinking contaminated water. Seeing those people who were affected by water contamination up close was what motivated me to start my research into water filters and to continue it. I think that will motivate me in any field I pursue, knowing that my research can help.
Parisa Vaziri
Neurodegeneration is one of the worst problems that we face right now. We have an aging population. People are getting older, and their quality of life isn't staying high by the end. I've seen it happen in my own family, and it's extremely devastating. But I think the fact that we have so many people working on so many different fronts is really inspiring. When I have to write a research paper and I'm looking for references or different pieces of information, I see, "Okay, someone's done this in mice. Someone's done this in flies. Someone's looking at this gene in bacteria. Someone's doing the behavior aspect on humans. Someone's looking at gut microbiomes. Someone's looking at the molecular side of it." I see it as, like, one huge team of people all working on one issue, and everyone's so competent and driven. That really gives me hope that we will collaboratively come up with a solution or maybe multiple solutions.
Dr. Sohini Ramachandran
STS made me understand that a scientific career is really about the unknown and about trying to know the unknown. It was the first time I really understood—in those interviews and conversations with other finalists—that you get to a point where you say, "I don't know." And that's okay! No one knows. That's very much still the case in all the qualifying exams and thesis defenses and conversations I have about research now: We're talking because we don't know the answer. It's incredibly exciting to see young people in STS contributing and to know that after my career ends, another generation of scientists will take over the conversation.
Applications are now open for the 2022 Regeneron Science Talent Search. Learn more about Regeneron's commitment to supporting the next generation of scientific leaders.