When Expedia Group moved to its new headquarters in October of 2018, it said goodbye to its conventional office space in Bellevue, Washington, and entered a transformative corporate complex on Seattle's waterfront. In making the move, the company joined a growing wave of major corporations like Conagra Brands, McDonald's Corp, LinkedIn, and the Omaha-based Carson Group in reimagining the corporate center—and making significant investments to do so.
Want to apply the 10 principles of workforce transformation at your company? Enter your email below:
*Any information I supply is subject to The Atlantic's Privacy Policy. In order to provide me with this article, The Atlantic will share the information I provide with PwC. I agree that PwC may contact me via e-mail about its business products or services.
In addition to a bold city presence, Expedia's new headquarters feature wide, modern corridors, airy and collaborative working spaces with views of Puget Sound, and a cafeteria that rivals the destinations Expedia helps its customers find. There is also a focus on outfitting the space with the best technology, while cementing a home base for the highest level of decision-makers.
On the surface, these upgrades might seem like a trend toward splashy new digs and a big-city address. But there's something else going on. New physical spaces such as Expedia's signal a fundamental shift: a philosophical and strategic evolution in how companies conduct business in the 21st Century. According Rita Gunther McGrath, a professor at Columbia Business School, and a corporate strategy specialist, "The buildings symbolize what the company is going to achieve."
MORE THAN A PHYSICAL CHANGE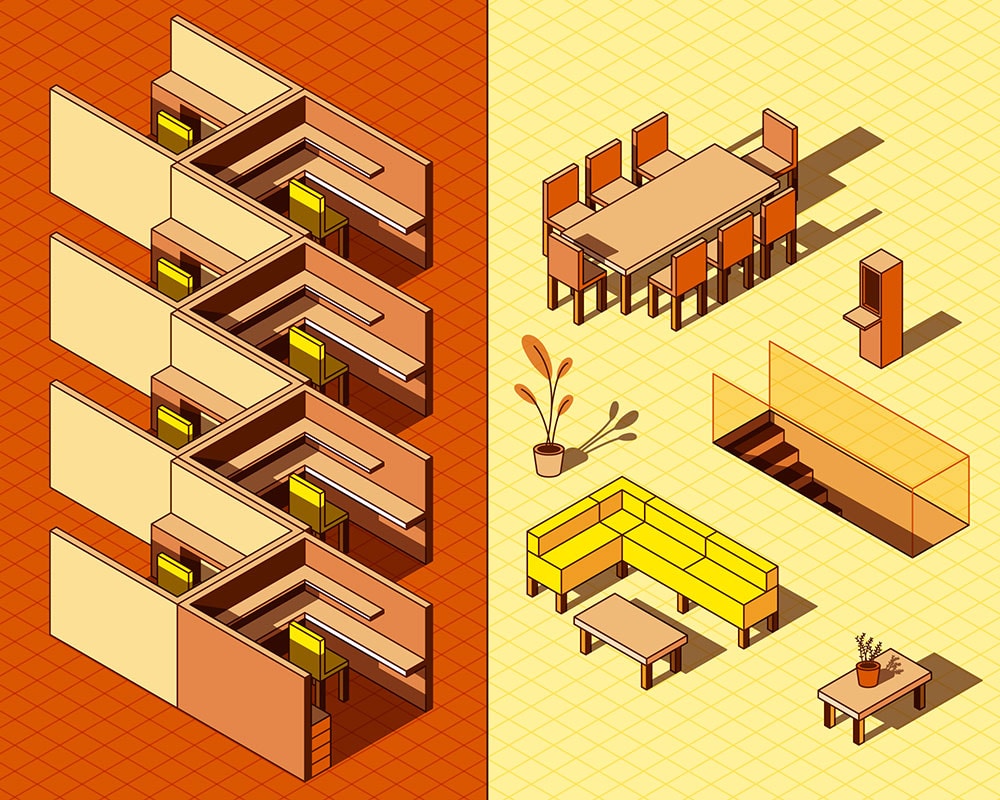 Indeed, new headquarters say a lot about a company's vision, values, and identity. They're also an opportunity to change the corporate center completely. "What we've known for decades about headquarters is really no longer viable," says Deniz Caglar, PwC principal and author. "Today's business units want more from the corporate center than decisions from the center, the traditional focus on compliance and reporting, or providing some specialists-driven services. Many of these new headquarters are physical signs for how modern, flexible, and agile companies themselves want to be at the very center of the organization."
Today, new headquarters are designed for functional collaboration and knowledge sharing—but without an immense bureaucracy or overhead. The traditional functions of the corporate center, such as information technology or research and development, can be located elsewhere; large numbers of employees can be based remotely, working across various regions and time zones; and key tasks, previously performed by staffers at headquarters, can be handled by outsourced workers and automation. According to estimates from PwC, the cost of the corporate center could shrink 25 to 40 percent as more work is outsourced and automated.
These types of transformations are beneficial for both the company and the workforce. "The workforce is going to continue to be more mobile, to want more flexibility in how and when it works, and lots of variations in connectivity," says Kiernan "K.C." Conway, chief economist at CCIM Institute, a professional organization in the commercial real estate industry "These new HQs reflect that."
WHAT'S IN A LOCATION?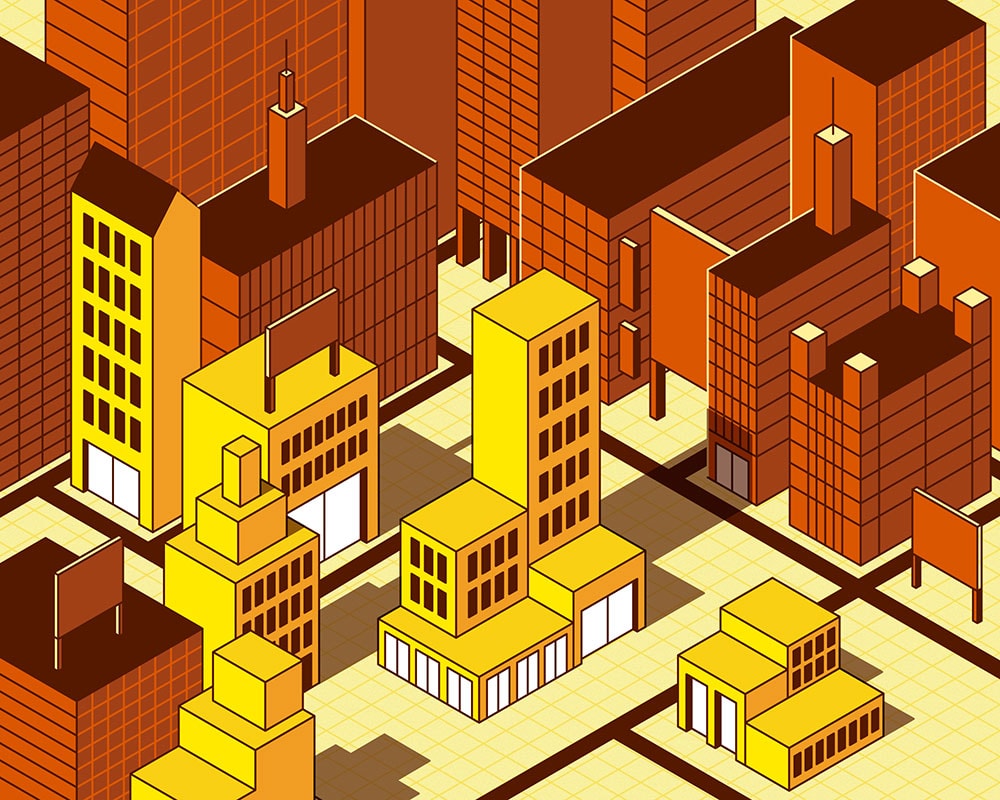 For some companies, a new city headquarters allows them to become part of an industry cluster, which occurs when competing organizations are based near one another. Clustering is a common phenomenon not only because these rival companies draw from the same pool of workers, but also because executives like the spirit of innovation that is fostered among employees, as a result. This proximity also helps companies take the pulse of their industry.
In Texas, for example, Austin has emerged as a hotbed for new tech, while Houston remains a premier hub for the energy industry. Or consider Mondelez International: The $26 billion owner of the Oreo cookie brand and Trident gum plans to move to downtown Chicago from Deerfield, Illinois, where it will join McDonald's Corp. "So much innovation and so many new ideas come out of these [industry] hubs," says David Cadden, a professor emeritus at Quinnipiac University in Connecticut. "Now that's something many companies are catching up with."
Of course, there's also a recruiting component to the location of a new headquarters. Choosing the right site offers the chance for a business to make a statement about the kind of company it is, the kind of culture it has, and the kind of talent it is looking to hire. Increasingly, companies are choosing urban environments as a way to signal their openness to fast thinking, cutting-edge trends, adaptability, and collaboration. When then-Expedia Group CEO Dara Khosrowshahi announced the company's move to Seattle, he said the new home would help be "a magnet for top talent."
What's more, employers want to be where the talent is. In big cities, there are larger and more diverse candidate pools. Companies, therefore, increase opportunities to find their ideal workers: folks who are media- and tech-savvy, and those who have skills that can be transferred across roles. "Companies today want a workforce that can handle change and recognize that whatever they do today will change 100 percent every five to seven years," explains Conway. "Adaptability and the ability to keep learning are key traits."
THE PATH FORWARD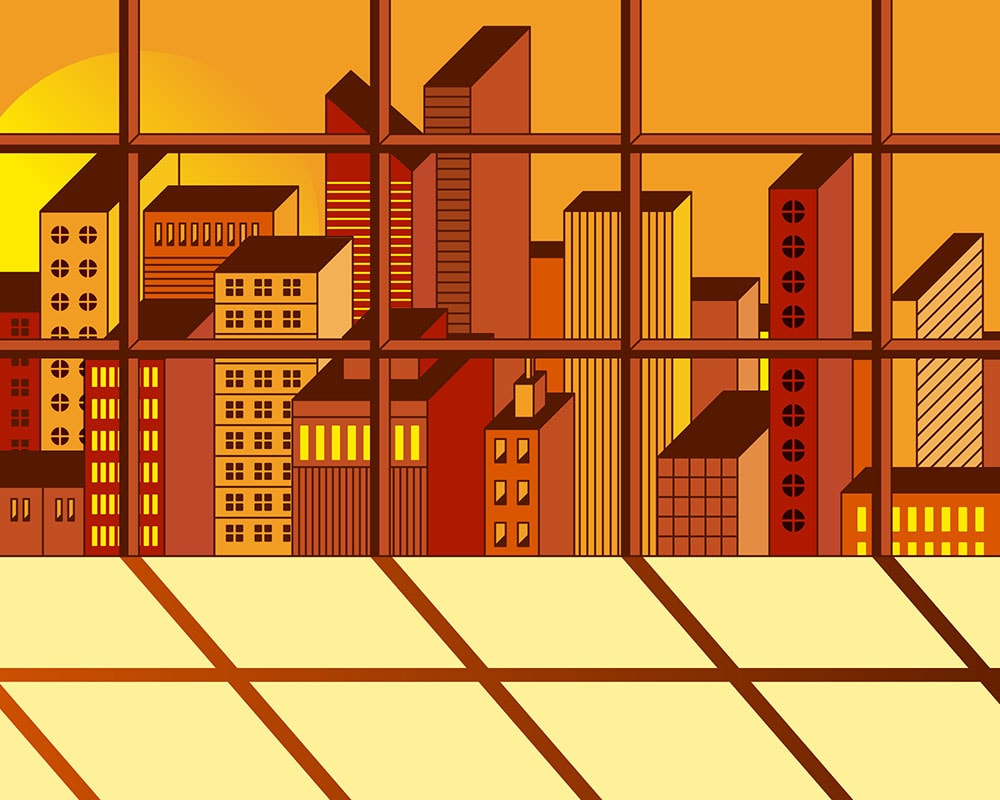 A move toward an HQ 2.0 model for the future is a step in recognizing that work itself is changing. According to McGrath, "Companies' readiness for this right now is on a bell curve. Some companies feel as though they have no choice but to do this. Then there are some that aren't, and it's going to hit them like a ton of bricks. They're going to say, 'What happened?' "
For those thinking of reshaping a corporate center, it's a once-in-a-lifetime opportunity. "As an executive or an aspiring leader, you have the chance to make a difference in how you rethink corporate center functions to fit the changing needs of your business," says Caglar. "Functional leaders can step into the role they've long sought: providing strategically valuable expertise and perspective for business units."
None of which is to suggest this shift to a new headquarters strategy will be easy; it won't be. But companies that take the time to do it the right way will feel that, once it's operational, they'll be at an advantage.
Conagra's already reporting a difference from its next-generation corporate center. Since it's redesign in 2016, the physical space has helped facilitate the culture that leadership is looking for, and teams are showing greater collaboration, innovation, and entrepreneurial drive.