Polestar 2—integrated into your digital life
With the digitalization of our society, technology has reached new frontiers, which has greatly improved people's daily lives. However, the cars of today have yet to integrate this technology in a user-friendly manner. The regular user interface (UI) in most cars has proven itself outdated, inflexible, and unintelligent—and the ownership experience hasn't changed much either.
In Polestar's opinion, this is an undesirable narrative. The connection between the driver, the vehicle, and the outside world must be improved, and it can be—through a complete remodel of the UI. The UI is the focal point of the modern driving experience; it determines how drivers act, react, plan, and respond to their surroundings.
That's why the Polestar 2 is now offering an exclusive and all-embracing digital experience, in which drivers can interact with a new, distinctive UI centered around their cell phone. Your mobile device can grant you complete access to everything from buying, owning, and driving your Polestar 2, removing all driving and ownership dilemmas in the process.
By offering innovative solutions, modern technology, and groundbreaking design, the Polestar 2 provides a hassle-free user interface. It also allows for a subscription ownership model.
Ownership or drivership—you decide
Polestar is dedicated to rethinking and improving the driving experience, and this includes the classic ownership model. You could just purchase a Polestar 2, or you could experience a new form of ownership.
The Polestar 2 subscription model allows you to pay a flat monthly fee encompassing all car-related costs. This no-deposit-required subscription payment guarantees the customer won't face unexpected costs of deprecation, insurance, maintenance, and service.
The subscription includes vehicle pick-up and delivery: Polestar will come to your location and pick up the car whenever it needs a wheel change, a general service, or a washing, among other services—and deliver it back when you need it.
With the Polestar Explore app, you configure what experience you are interested in, and after a few clicks, your Polestar 2 is updated accordingly. The Polestar Explore app also includes features such as monitoring, updating, locating, and unlocking your car. You simply charge the battery and go; Polestar will take care of everything else.
Thomas Ingenlath, the chief executive officer at Polestar, details the experience further:
"We are making it hassle-free and easier for customers to engage with the Polestar brand and enjoy their car. From finding out information about Polestar cars, through to subscribing for a new Polestar, all the way to starting your car using our Phone-as-Key technology—everything can be done through your mobile device."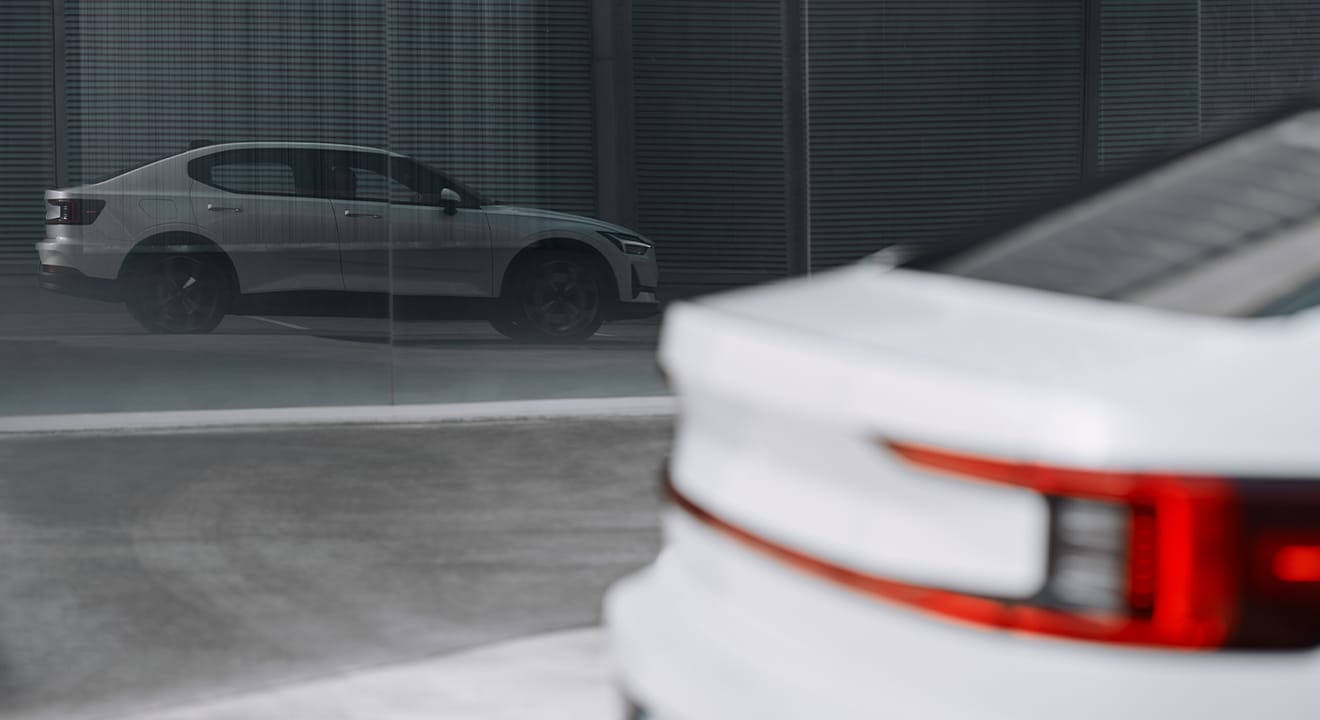 Phone-as-Key—literally
Another new and innovative addition to the Polestar 2 is the Phone-as-Key feature. As the driver approaches the vehicle, Polestar 2—equipped with intelligent seat sensors and responsive accessibility—unlocks and adjusts to your specific presets, which you set up through your phone. Once you are seated, the car corrects the mirrors and tailors the seating position, then powers up. There's not even a start button. Your phone is the digital key, and once it's detected, the car displays the relevant information: battery status, range, and the time remaining to a full charge.
Google Assistant UI—a safety innovation
The Polestar 2 is the first car to introduce a fully embedded Google services system within its UI, which includes Google Assistant, Google Maps, Google Play Store, and the full collection of downloadable apps.
Google Assistant allows you to control the software with your voice, from optimizing the thermostat to changing your music. Google Assistant eases the driving experience and also acts as an important safety innovation. By controlling the UI with your voice, you can focus on driving the vehicle without being distracted by typing in coordinates or finding the right album.
And the UI boasts a beautiful design. The intuitive interface is displayed on an 11.15-inch, frameless center screen, and the Polestar 2 includes a 12.3-inch digital driver display, both delivering a first-rate hardware experience.
Polestar seeks to innovate the driving experience by utilizing original, creative, and critical thinking to understand how design and technology impact cars and their drivers. Polestar is changing inflexible user interfaces and the automotive experience for the better, making driving fun again.