A year and a half ago, on December 8, 2019, the first case of a new respiratory infection—now known as COVID-19—was reported in China, quickly attracting the attention of scientists and public health officials around the world. Swiftly and effectively addressing what became a global pandemic would require a combination of unprecedented innovation and collaboration across the health-care ecosystem. It was an incredibly ambitious goal by any measure, but the R&D team at Pfizer had a strong foundation.
In July 2018, Pfizer and BioNTech, a German biotechnology company, began a collaboration to develop an mRNA-based vaccine to prevent influenza. This existing relationship formed the foundation that allowed the companies to quickly get to work in early 2020, when the world desperately needed a vaccine to fight the newly identified coronavirus.
"When the WHO declared a pandemic," says Uwe Schoenbeck, Pfizer's chief scientific officer for Emerging Science and Innovation, "we basically picked up the phone and said to each other, 'Let's work together to try to develop a COVID-19 vaccine.'"
Both companies had the same mindset: work quickly, take on a higher degree of risk, and focus on what would make the greatest difference for people around the world. The result was the creation of a highly effective vaccine in record time.
"Not much was known about COVID-19 early on," Schoenbeck says, "but we had been working with BioNTech, and we had a lot of basic research on other coronaviruses, such as the one that causes SARS, that had been carried out by academic institutions and pharmaceutical companies, including ours. Developing a COVID-19 vaccine was time-critical. We worked in novel ways, doing things in parallel rather than sequentially. We tested four different vaccine candidates in the clinic at the same time. We also started manufacturing earlier than any company typically does. We worked collaboratively. I think our vaccine development, and the speed with which it occurred, was possible because of our experience with many long-standing collaborative efforts and partnerships."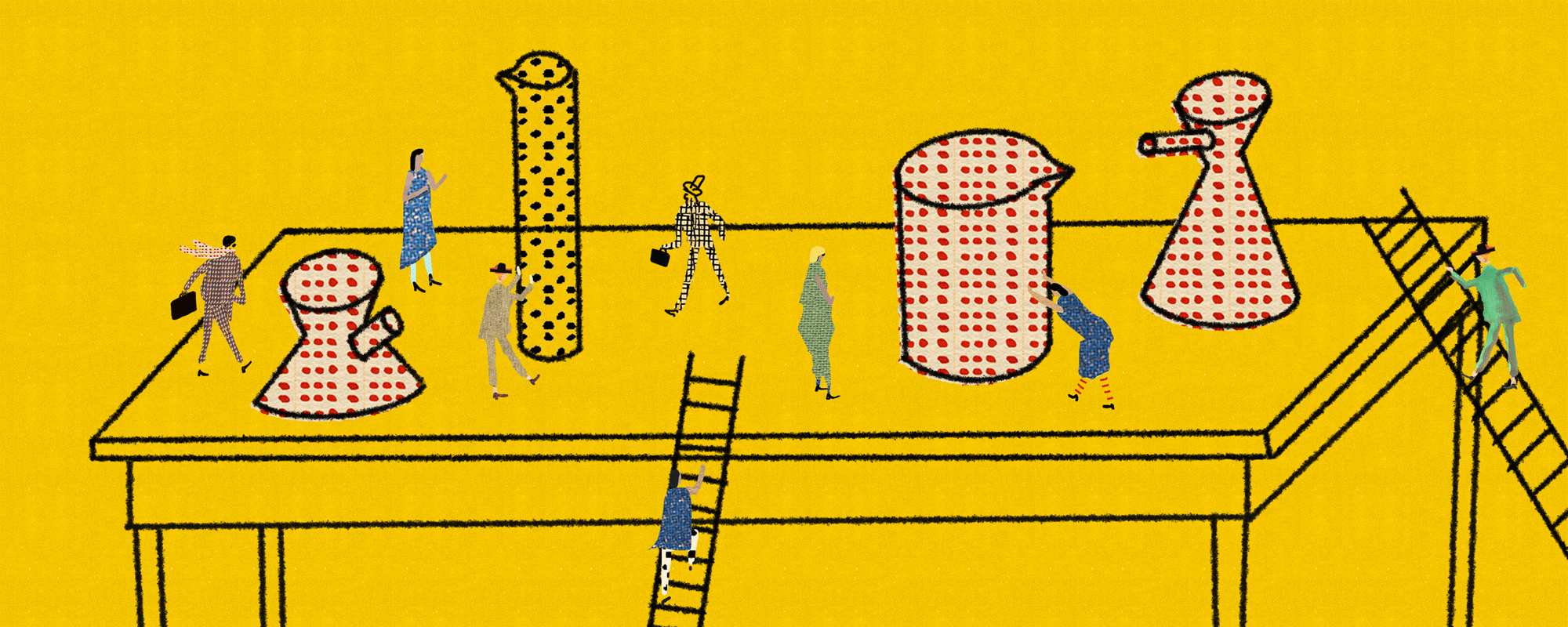 The power of collective goals
While the Pfizer-BioNTech COVID-19 vaccine has been making headlines, it's just one of Pfizer's many commitments to collaboration—with academic institutions advancing research, start-ups developing awe-inspiring technologies, and regulatory bodies, all with patients' needs at the center.
"Our focus is always on collaborations that we believe will provide the most significant breakthroughs for patients," Schoenbeck says. "We're always looking for potential partners with a similar mindset who are willing to bring their complementary skill sets, culture, and approach to the table."
For instance, Pfizer has long supported numerous endeavors through the Innovative Medicines Initiative (IMI), a European Union public-private partnership funding health research and innovation. To date, the IMI, which has more than 5,000 participants and a $5.3 billion budget, has launched 167 projects, resulting in more than 7,000 project outputs and more than 3,800 publications. Collaborations such as these help to create stronger networks of people working together all over the world and touching every stage of the drug discovery and development process, which in turn can lead to better preparation for future health crises and better treatment options for patients.
"In the first six months of a new project," explains Karen Godbold, the senior director of Global Public-Private Partnerships at Pfizer, "we spend a lot of time getting to know everyone involved and aligning on our shared goals. Very quickly, you begin to think of IMI colleagues not as part of this organization or that patient group but as a single family working together in the same vein toward a common objective."
Today Pfizer leads a number of global consortia, both through the IMI and other partnering vehicles, with the goal of identifying and advancing early scientific concepts and with an eye toward their translation into breakthrough medicines for patients.
Three years ago, for instance, Pfizer helped launch RESOLUTE through IMI, with 13 other academic and private partners in eight countries, to advance research on both the technical and scientific challenges involved with solute carrier (SLC) transporters. These important proteins are responsible for moving nutrients, medicines, and other molecules in and out of cells. They are a largely untapped source of potential novel drug targets, and they are not studied as much as other similar gene families. Researchers believe that a better understanding of SLC transporters may have implications for patients and families suffering from a wide range of diseases, from Alzheimer's to amyotrophic lateral sclerosis (ALS) to cardiovascular disease and cancer. Now, because of RESOLUTE's commitment to open-access knowledge sharing, the project's results are beginning to be made publicly available, with things such as practical research tools, protocols, databases, and platforms on SLC transporters available on its website. A second consortium, REsolution, has just been formed to build on this growing body of SLC-transporter data and tools with human genetics, with the goal of speeding the translation of this early-stage science into clinical research.
"The scope of knowledge on SLC transporters that's being gained through IMI-sponsored projects," says Claire Steppan, a research fellow at Pfizer and the project lead for both RESOLUTE and REsolution, "is far beyond the efforts that any one organization could have achieved. The collaborative nature of these consortia has the potential to benefit all partners, the scientific community at large and, most importantly, patients."
Pfizer's contributions to public-private partnerships utilize the company's expertise across its core research areas—inflammation and immunology, internal medicine, oncology, rare disease, and vaccines—as well as its discovery and development capabilities. For example, ARDAT is a project that focuses on researching the emerging area of advanced therapy medicinal products (ATMPs), such as cell and gene therapies. These therapies have the potential to transform currently available treatment options for rare genetic diseases, as well as some cancer treatments. Additionally, Pfizer has been a leading collaborator on several IMI consortia related to advancing biomarkers, a measurable substance that may indicate phenomenon such as disease, infection, or environmental exposure. LITMUS is one such project making progress to deliver potentially novel biomarkers, with the goal of enabling early diagnosis of fatty liver disease and avoiding the need for patients to receive highly invasive biopsies. TransBioLine aims to identify biomarkers that could reliably indicate injury of the liver, kidneys, pancreas, blood vessels, and central nervous system. These collaborations have the potential to help improve the safety of new drugs and contribute to the better diagnosis and management of diseases.
"Our goal is to make sure that the medicines pathway and health-care ecosystem is as efficient, safe, innovative, and robust as possible for all stakeholders—patients, healthcare providers, researchers, companies, governments, and society at large," says Dr. James Eshelby, vice president and head of Pfizer's Global Public-Private Partnerships. "A typical IMI consortium will involve 10 companies and 15 public partners working closely together in a multiyear project. Through such radical collaboration, these public-private partnerships are able to build broader and deeper datasets, facilitate the sharing of diverse expertise, and develop multifaceted solutions to deliver more validated outcomes to ultimately benefit patients."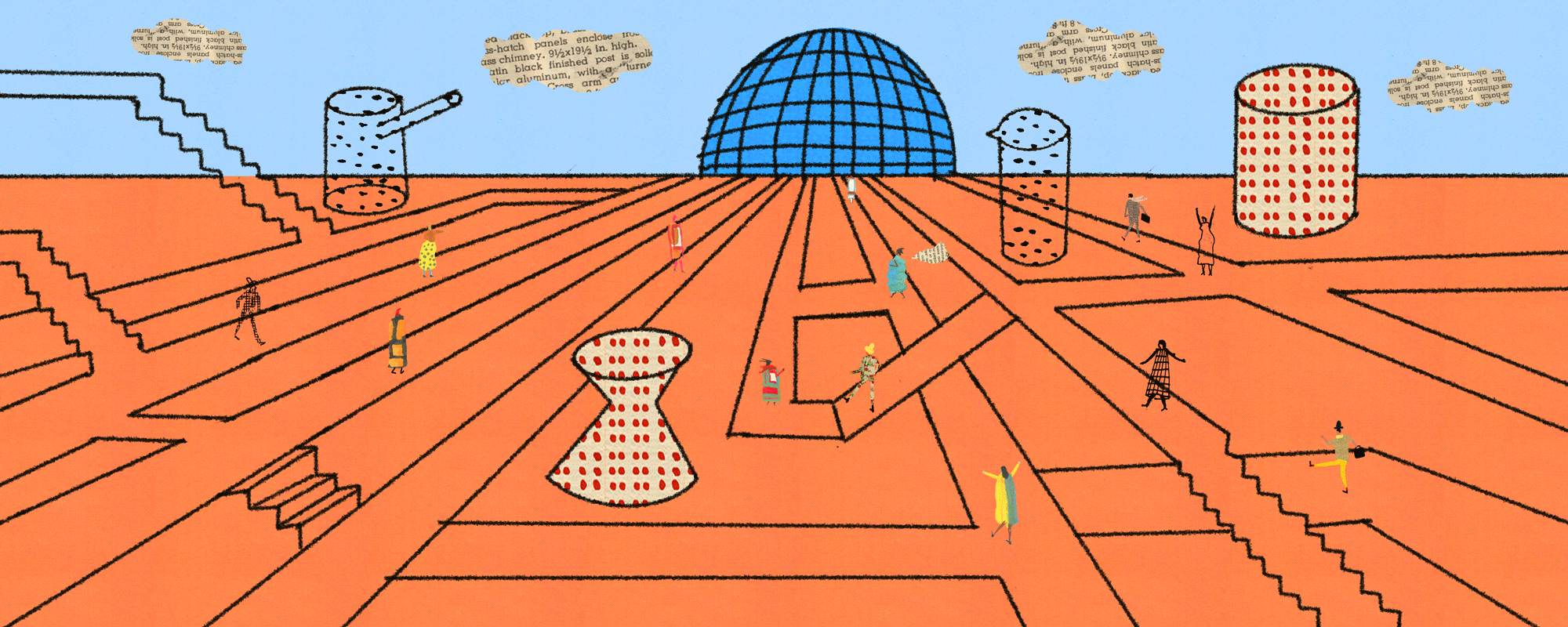 Why public-private partnerships are essential for the future of global health
"Collaborations open everybody's eyes," says Eshelby. "They can be essential training grounds for everyone involved as we strive to learn as much as we can as quickly as we can and get as broad a perspective as we can. So, ultimately, we all come out as much stronger researchers and with a much stronger awareness of what is, and what will be, most important."
With that kind of long-term perspective in mind, Pfizer launched the Centers for Therapeutic Innovation (CTI) approximately 10 years ago, working with academic institutions and researchers to assess cutting-edge science and innovation aligned with Pfizer's core areas of research interest. The hope is that these ongoing collaborations will help with knowledge sharing and accelerate breakthrough therapies for patients by connecting the academics' expertise in biology with Pfizer's expertise in drug development. To date, seven projects supported by the CTI model have advanced to clinical trials, with three currently in phase II trials and three currently in phase I trials.
"We want to ensure we have the latest understanding of where the science and technology stands and where it's going," Schoenbeck explains. "We want to know how to best tackle a disease, be it by the target that you're going after, by the modality you're applying toward it, or by biomarkers and other diagnostics, so that patients are given the best chance to receive the treatments they need."
How we can keep making breakthroughs that benefit patients
+
It's unlikely that one person or organization will solve the most pressing global health issues alone. As we learned during the past year, collaborations are fundamental to advancing health care. In emergencies, people and organizations show a willingness to come together quickly, creatively, and efficiently—but we can't lose that mindset once the current crisis ends. Here are three important ways to continue creating successful partnerships that result in more breakthroughs for patients:
1. Be willing to do things differently.
In early 2020, when Pfizer's CEO Albert Bourla initially challenged the company to produce a vaccine by the end of the year, in less than 10 months, many people thought it sounded impossible. But it was possible: It just required thinking outside of the box and working backward from that goal to make it happen. Because of the need to move quickly and collaboratively, remarkable achievements were realized—in both science and operations. The collaborative network also grew, which will continue to be instrumental in future opportunities to advance the scientific and medical fields.
2. Look for early opportunities.
Scientific discovery is a long-term endeavor and one that often begins with some degree of uncertainty at the outset. To make the most impact, legacy organizations, both public and private, will need to embrace that reality and increasingly work with nontraditional partners and early-stage innovators.
3. Share knowledge.
As more pharma and biotech companies work together, along with academic institutions, public bodies, and nonprofit groups, public access to knowledge will increase. And once the scientific community has important information in hand, that information must be disseminated to the public, clearly and consistently. Educating people about new discoveries is integral to building awareness, understanding, and adoption of the real breakthroughs that can benefit patients.
−