B usiness leaders have been talking about the importance of integrating environmental, social, and governance (ESG) issues into business strategy and financial analysis for almost two decades—since at least 2004, when the phrase was published in a UN report, Who Cares Wins. Today, it seems like almost every company either has an ESG strategy or is working on one—they know it's key to future business success. More than one third of assets under management have some form of sustainability mandate, and investors are eager to hear ESG-related updates from companies. Not surprisingly, many C-level executives and board members wrestle with how to tell their organization's ESG story: the specifics of their ESG initiatives, investments, and progress. Why?
Perhaps some leaders aren't sure how to disclose details because ESG still remains somewhat of an elusive and expansive concept—spanning from sustainability initiatives that address climate change, water scarcity, and pollution to human rights initiatives that focus on worker welfare, upskilling, and diversity and inclusion. But while we may not have common language or universal metrics to verify a company's ESG commitments, that's not a reason to keep quiet.
"This isn't about philanthropy," says Claudia Allen, senior advisor at the KPMG Board Leadership Center. "It's not some theoretical issue. ESG is about risk, opportunity, and building long-term value."
As the world comes out of the past year's global pandemic, businesses have the opportunity to take the lead in solving societal challenges. In fact, according to the Edelman Trust Barometer 2021, 61% of people trust companies more than other institutions, viewing them as ethical and competent. More and more, employees choose where to work based on a company's ESG profile. Consumers choose what to buy based on it. And investors choose where to invest.
"You just can't make assumptions that people will understand what you're doing," Allen says. "You have to show them, and you need to do it in a way that's based on hard data that's verifiable. That's been vetted with the same rigor as financial disclosures."
So, while regulators around the world work on defining global ESG standards, and hundreds of different ESG raters release their own scores, companies can't wait for full convergence. Now is the time for companies to narrate their own ESG story.
Defining a generation of leaders
"ESG issues are the most critical issues of our time," says John Rodi, audit partner and leader, KPMG Board Leadership Center. "They're being discussed in every single boardroom, and they'll define an entire generation of leaders."
According to a recent KPMG survey, "Views From the Boardroom," nearly 90% of board directors said that, in light of the events of the last year, their company is reassessing how it addresses the interests of key stakeholders, and more than two-thirds said that the focus on ESG is important to long-term performance and value creation. Nearly 90% said that their company can meet the needs of stakeholders in a socially responsible manner while generating superior financial results. And 82% of directors said that the most important reason to focus on ESG issues is because of its importance to stakeholders (investors, employees, customers, communities, and regulators).
"The board of directors has an important role to play in both developing and articulating ESG strategy," Rodi says. "With a unique vantage point across other companies and other industries, board members can help management teams prioritize where and how to put ESG front and center."
Every business may have a different approach to ESG, ideally based on material assessments of your organization's risks, opportunities, and long-term business strategy. So, whether you're focused on reducing your carbon footprint or improving your D&I initiatives, it's essential to communicate exactly what you're doing, why, and how.
"I think one of the keys for a company to tell its own story is to recognize how and where the story needs to be told," says Todd Cort, professor at Yale School of Management, and faculty co-director at the Yale Center for Business and the Environment. "Some information needs to go into the financial report, some into the sustainability report, some on product labels and some into your marketing and comms."
It's also important to think creatively about what that information can be. "We think that stakeholders just want data to compare. But that's only one part of the strategy," Cort adds. "Increasingly, investors are looking for more of a mosaic of information. They're looking for qualitative descriptions, risk analysis, and governance structures for mitigating those risks."
Being public about ESG initiatives, investments, and progress is clearly the next step for companies that value them. Giving consumers and investors a way to hold businesses accountable strengthens the relationship by making them more engaged stakeholders. And by declaring and holding themselves to the goals they set for themselves, organizations can help enact systemic change across corporate America by encouraging other organizations to do the same.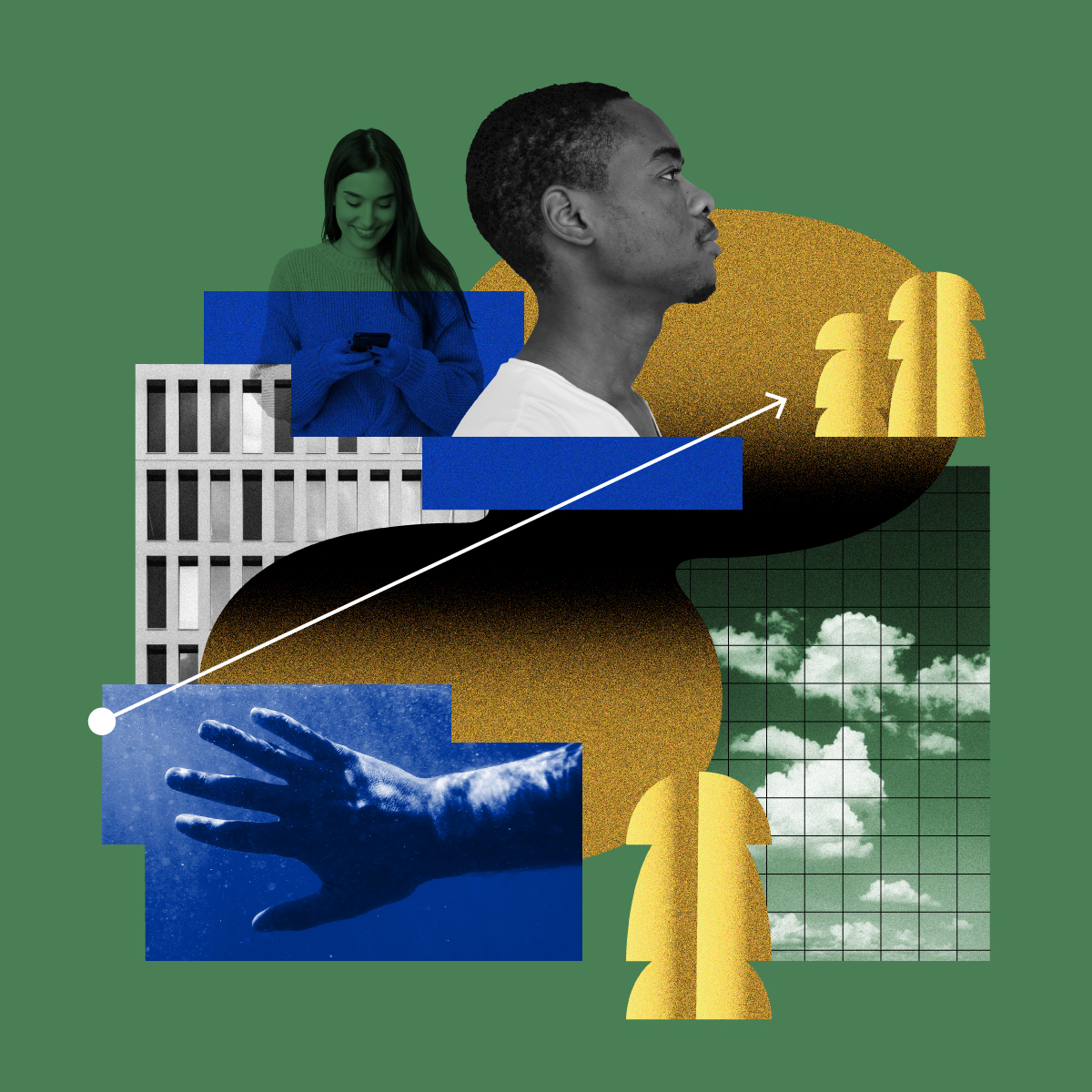 Building for better tomorrows
Talking about ESG means talking about the future. Why does your company care about ESG issues, and what are you doing today to make the world a better place tomorrow?
The companies that most successfully communicate their ESG story make it a pervasive part of their organizational culture. Beginning with internal messaging, leaders must be open and transparent about their ESG goals and objectives, and particularly about how they're connected to the overall business strategy. This way, everyone involved, from the chairman of the board to the most recently hired employee, understands their value and can talk about them.
"ESG touches everything," says Scott Flynn, vice chair of audit at KPMG. "So when you think about developing and articulating your ESG strategy, it has to be an enterprise-wide effort, from operations to HR to investor relations to customer service. Ultimately, if your employees truly believe and understand the company's ESG efforts, and they start speaking about it, that can be an incredibly powerful voice."
Of course, external communications are equally important. ESG disclosures can be woven into reporting about the company's major goals and initiatives on your quarterly earnings calls. And, leading companies are also starting to proactively release their own data-rich ESG summary reports like this one from Prudential, as well as focused DEI reports like this one from Microsoft. As employees, customers, and investors become more savvy about ESG, they'll also more wary of greenwashing—and rightly so. People will look for leaders on the cutting edge of ESG reporting, those who can talk about the full value of ESG initiatives, investment, and progress, which may never be captured solely by metrics or financial statements.
That will include leaders taking tangible steps to build equity in and improve their own workplaces. "Investors are responding to the pressures coming from consumers, and recognizing that sustainability can help their corporate bottom line," says Dorceta Taylor, professor of environmental justice at Yale School of the Environment. "But we cannot achieve lasting sustainability in the environmental space with workforces and leadership structures that lack racial and ethnic diversity or gender diversity."
Ultimately, doing all those things, and doing them publicly, could help motivate entire industries to do so. "It's much easier for me to steer a battleship if I know that another battleship is already going in that direction," says Cort, adding that clearer, more standardized ESG metrics will allow companies and industries to measure and compare their progress—not to compete, but to be inspired and motivated to seek out ESG opportunities that make sense for that specific organization.
"I think the real opportunity that's associated with meaningful ESG engagement is how to unlock new value through new ways of doing things," Flynn says. "Investing in ESG creates more space to think about bigger innovations and experiments and possibilities. More and more, we'll see leaders weave ESG into the framework of their business. It'll be part of strategy, risk management, operations, culture, and talent. But the specifics are always going to vary, company by company. You've got a unique set of stakeholders, with unique risks and opportunities, so your journey is going to be unique. The most important thing will be how you respond to that reality — not with cookie cutter approaches, but by looking at what's relevant to your strategy and sharing your unique ESG story."
Learn more about ESG issues: https://boardleadership.kpmg.us/esg.html