Well before the coronavirus pandemic forced much of the country to lock down in March 2020, West Virginian Jane Freeland, 53, was already using masks and hand sanitizer.
A recipient of a double lung transplant in 2018, she's vulnerable to falling seriously ill from the sorts of mundane infections that most people can "fight off without a sniffle," she says. Freeland has taken precautions to reduce her chances of getting sick ever since.
Then the new coronavirus struck, posing an additional grave danger given her suppressed immune system and age. Heading into this winter, Freeland and older Americans are bracing themselves for a "twindemic"—a term that describes the looming prospect of the flu season coinciding with record cases of COVID-19. It's a lot for someone in a high-risk category to face. "At first, I found myself getting a little fearful of COVID because we didn't have treatment at all for it," says Freeland. "This strain of the coronavirus is brand-new. It concerned me, and I found myself occasionally feeling afraid, but I have very strong faith, so I just go back to that. I do have friends who are terrified."
I talk to them, but it's different than when you're sitting there and you can give them a hug. I would love to be able to sit down with my friends and have a cup of coffee again.—Jane Freeland
A recent Ipsos poll conducted for Humana found that 55 percent of seniors are worried about the dual threat of COVID-19 and the flu, and 61 percent expressed concern about rising coronavirus infections. Older adults have every reason to be cautious about their health in light of the twindemic: Eight in 10 COVID-19 deaths in the U.S. involve people aged 65 or older, and between 70 percent and 85 percent of flu-related deaths occur in the same population. Still, the emotional and psychological health of the nation's senior population should not be overlooked as we consider precautions to take this winter to protect our physical health. Having followed strict social-distancing guidelines for nearly a year, many older adults are experiencing "pandemic fatigue." They are tired of social distancing from friends and family; the months of isolation are wearing on their well-being.
Freeland says that she has acquaintances who've been completely isolated since March. She lives with her husband and sees her daughter and son-in-law, who live nearby and have kept to themselves during the pandemic. "People have made such sacrifices to keep me safe, and I believe that's keeping them safe," she says. But Freeland would love to reunite with her out-of-state sister, whom she hasn't seen since last year. She also misses her friends. "It's really sad," she says. "I talk to them, but it's different than when you're sitting there and you can give them a hug. I would love to be able to sit down with my friends and have a cup of coffee again." According to the Humana poll, the oldest Americans, seniors older than 80, worry that they can't host holiday dinners or witness their grandchildren's developmental benchmarks. Seeing these little ones crawl, stand up, or speak for the first time has been off-limits to grandparents who've largely spent 2020 social distancing. Now the crushing weight of their loneliness has led some elderly people to stop taking the measures needed to keep the coronavirus at bay. As COVID-19 cases have surpassed 15 million in the United States, this is a dangerous move for older adults to make, but the yearning to hold their loved ones in their arms once more will no doubt intensify during the holidays.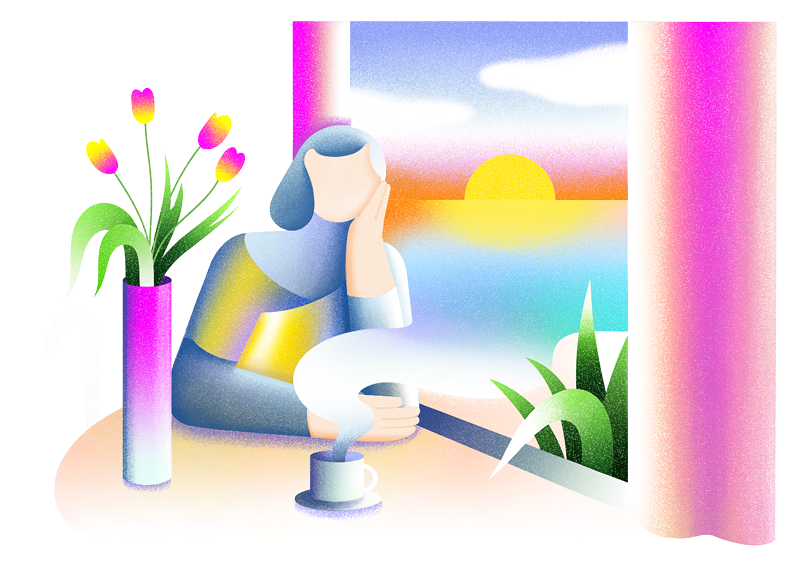 "I think pandemic fatigue is a real issue," says Dr. Arnold Monto, a professor of epidemiology at the University of Michigan. "And it's something people need to keep in mind. Fortunately, for those who are blessed with having relatives or younger friends nearby who can help out, or having access to the internet and [video conferencing] and everything else, it's not as bad as it would have been 20 or 30 years ago."
While Monto says that the message to seniors remains the same ("be careful: reduce your contacts and wear a face mask"), one of the easiest ways they can further protect themselves this winter is to get a flu shot—and they may not even have to leave home to do it. Humana operates a program in select states that provides at-home flu shots during scheduled visits for certain Medicare Advantage members; it also launched a campaign to educate its members about the flu vaccine, direct them to locations where it's safely available, and encourage them to contact their provider at the onset of symptoms, as early treatment is critical to reducing the impact of influenza. In a typical year, fewer than half of Americans get a flu shot—a participation rate the medical community would like to see increase while we combat COVID-19.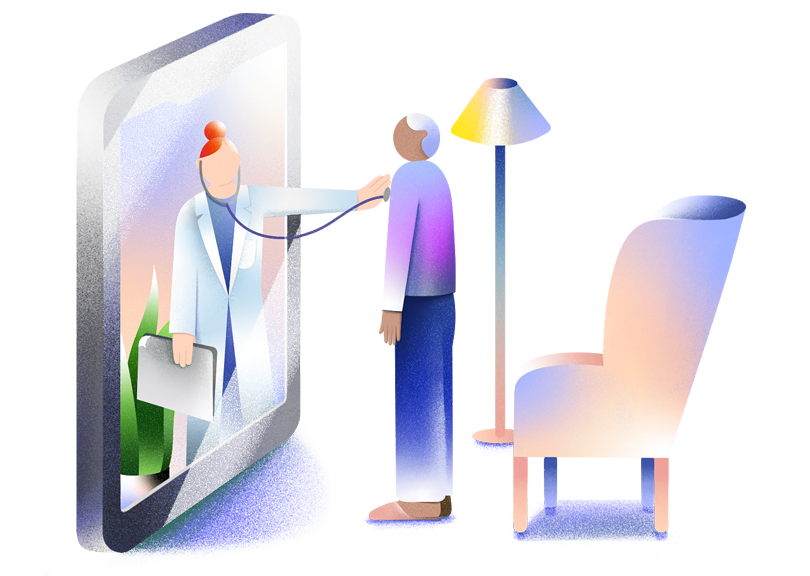 "The vaccine isn't completely effective in preventing you from getting the flu, but it's still pretty good," says Dr. Benjamin D. Singer, an assistant professor of medicine at Northwestern University's Feinberg School of Medicine and a pulmonary critical care specialist at Northwestern Memorial Hospital. "It decreases your risk by about half, and if you are one of the people who goes on to get the flu after having received the vaccine, you are much less likely to need to be hospitalized or end up in the ICU or even die."
Should seniors contract COVID-19 in spite of the significant sacrifices they've made to stay healthy this year, they can access treatment for the illness that's not cost prohibitive. Humana is waiving patient cost-sharing on coronavirus treatment including hospitalizations for Medicare members through 2021. In addition, the Centers for Medicare and Medicaid Services will cover COVID-19 vaccine treatment at no cost for people with Medicare.
Between the potential cost of COVID-19 treatment, a fear of contracting the coronavirus, and the particular threat of a twindemic, many people are in distress. But as someone who's been doing her best to avoid getting sick for two years now, Freeland urges the public to be patient. "It's just going to be a little bit longer," she says. "Continue to sanitize and wear your mask and just be wise. This new vaccine is going to make things a lot better … for all the people who have been suffering."