In March 2020, when Florida enacted local COVID-19 safety measures, Bill Mesick, 81, transformed into somewhat of an IT expert for his partner, Bobby.
Bill was introduced to videoconferencing at the start of quarantine by a friend from church who wanted to stay in touch, and after figuring out how to join a video call, he began to pick up the technology's ins and outs. Soon he was setting up near-daily chats with friends and family from the safety of home.
He helped Bobby, a prayer chaplain, join church board meetings and "visit" family members across the country. Together they hopped on video dinner calls to share meals with friends from a distance. Video technology was quickly woven into the fabric of the couple's daily life and became a crucial tool to maintain social connection.
The two weathered the challenges of lockdown together for months, but in July, Bobby passed away after living with a long-term, chronic illness. Bill was devastated and, like many others who have experienced loss over the course of the past year, didn't have access to typical support systems to grieve his partner of 29 years. Bill is a diabetic who has eight-hour dialysis sessions three times a week, so due to health considerations during the coronavirus pandemic, leaving home to attend support group sessions wasn't an option for him, nor was seeing friends in person. What he did have, however, were video calls—the tool that had helped him and his partner cope through lockdown.
Bill found that being able to grieve with his friends and family visually made all the difference, as did chatting with other recent widowers in a virtual support group.
"The most important part of the bereavement group was being able to voice sadness with people who are going through the same things as you," says Bill. "Being able to talk and, at times, let your feelings and emotions take over gives you the support to carry on."
At a time when maintaining social distance is an ongoing matter of public health, social technologies like video calls aren't just a matter of convenience: The human connection they enable can prove critical to happiness and well-being. This is especially true for seniors, who have long combatted high rates of social isolation, a condition that's detrimental to their mental health and increases their risk of stroke, heart disease, and dementia. Seniors' isolation is exacerbated by the coronavirus pandemic, which makes older adults' lack of technology access and education even more visible and concerning.
A recent Ipsos poll conducted for Humana, which surveyed a nationally representative sample of adults aged 65 and older, found that during the pandemic, Bill is among the minority of older adults in his use of videoconferencing technology: Just 31 percent of those surveyed reported using video technology to talk with their friends and family during the coronavirus pandemic, while 46 percent said they've never used videoconferencing technology.
"This time would be especially devastating for older adults who are totally disconnected from these kinds of communications systems," says Dr. Richard Schulz, a professor at the University of Pittsburgh and the Director of the Geriatric Education Center of Pennsylvania. "There are current efforts around connecting people who normally don't have links to the outside world via technology that show some impressive positive impacts."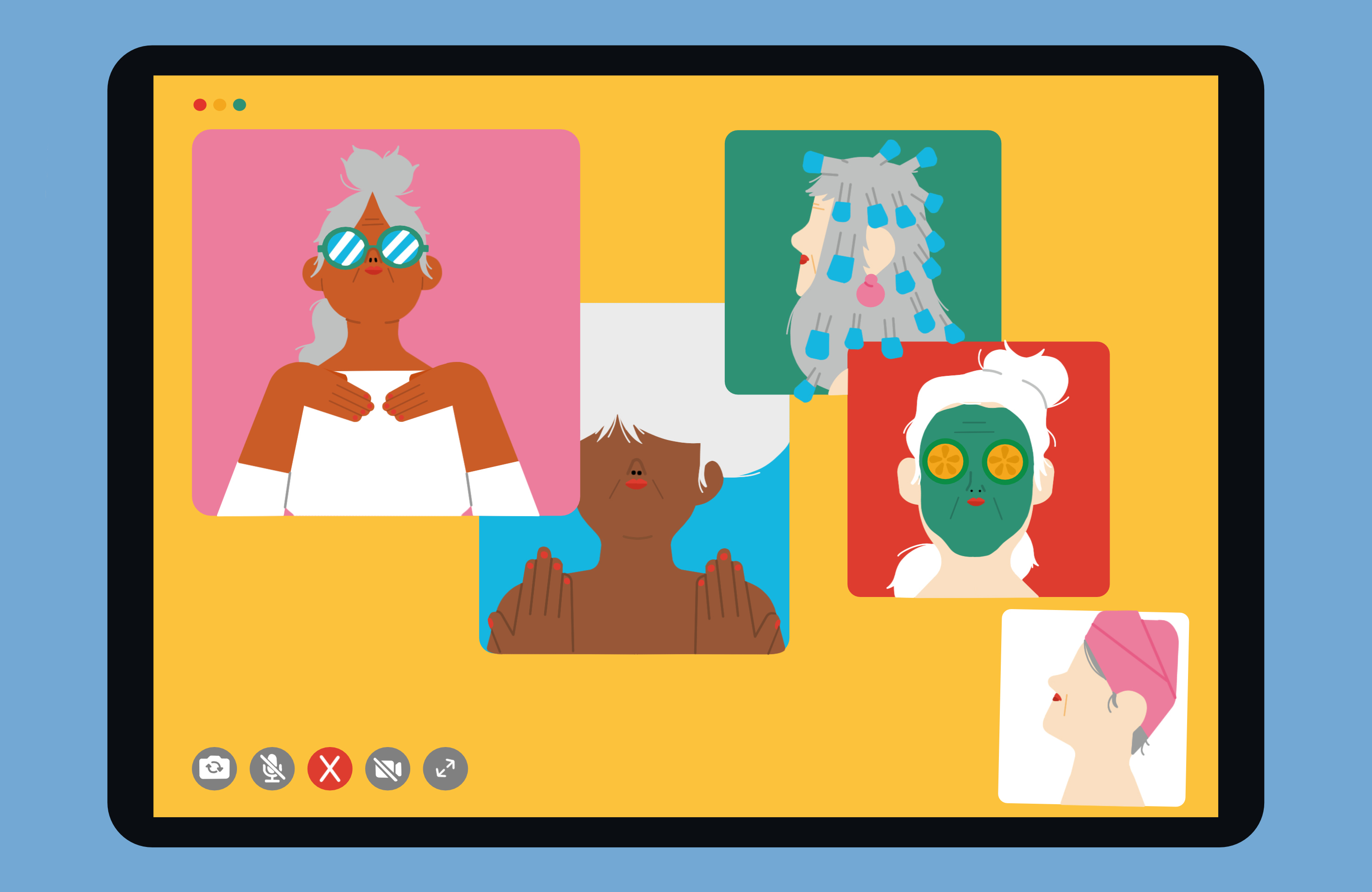 74%
of seniors say that technology helped them feel connected during quarantine
but only
27%
actually reported using more videoconferencing technology during the coronavirus pandemic
Fifty-eight percent of seniors polled by Humana said that technology improves their personal connections in daily life. But while 74 percent said that it's helped them feel connected during quarantine, just 27 percent reported using more videoconferencing technology than normal during the coronavirus pandemic. So although the benefits of learning how to use a connected device are clear, the barriers to tech adoption have a tangible effect on society's eldest.
For groups working to foster a more connected senior population, like Older Adults Technology Services (OATS), making technology less daunting is key to getting seniors connected. When OATS began designing technology classes for seniors in 2004, less than a quarter of older adults in the U.S. were online. Sixteen years later, a staggering 22 million seniors do not have broadband access at home. That's close to three times the population of New York City who are forced to leave the house during a pandemic because they can't use telemedicine and other online services, in addition to having no means to virtually see loved ones from a distance.
That's why Humana, through its foundation, teamed up with OATS in April 2020 to address the digital divide during the pandemic and help get over 1 million seniors online through Aging Connected.
More than 80 percent of COVID-19 deaths in the U.S. have been of older Americans, and a recent report released in partnership with OATS and the Humana Foundation indicates about 40 percent of seniors who died from COVID-19 lacked the technology resources for communication, social support, health information, and financial management during the pandemic. In short, seniors' disengagement from technology is costing lives and creating barriers to health.
Despite teaching more than 100,000 seniors since the pandemic began, Thomas Kamber, founder and executive director of OATS, still thinks there's a monumental amount of work to be done in 2021 to streamline digital inclusion efforts.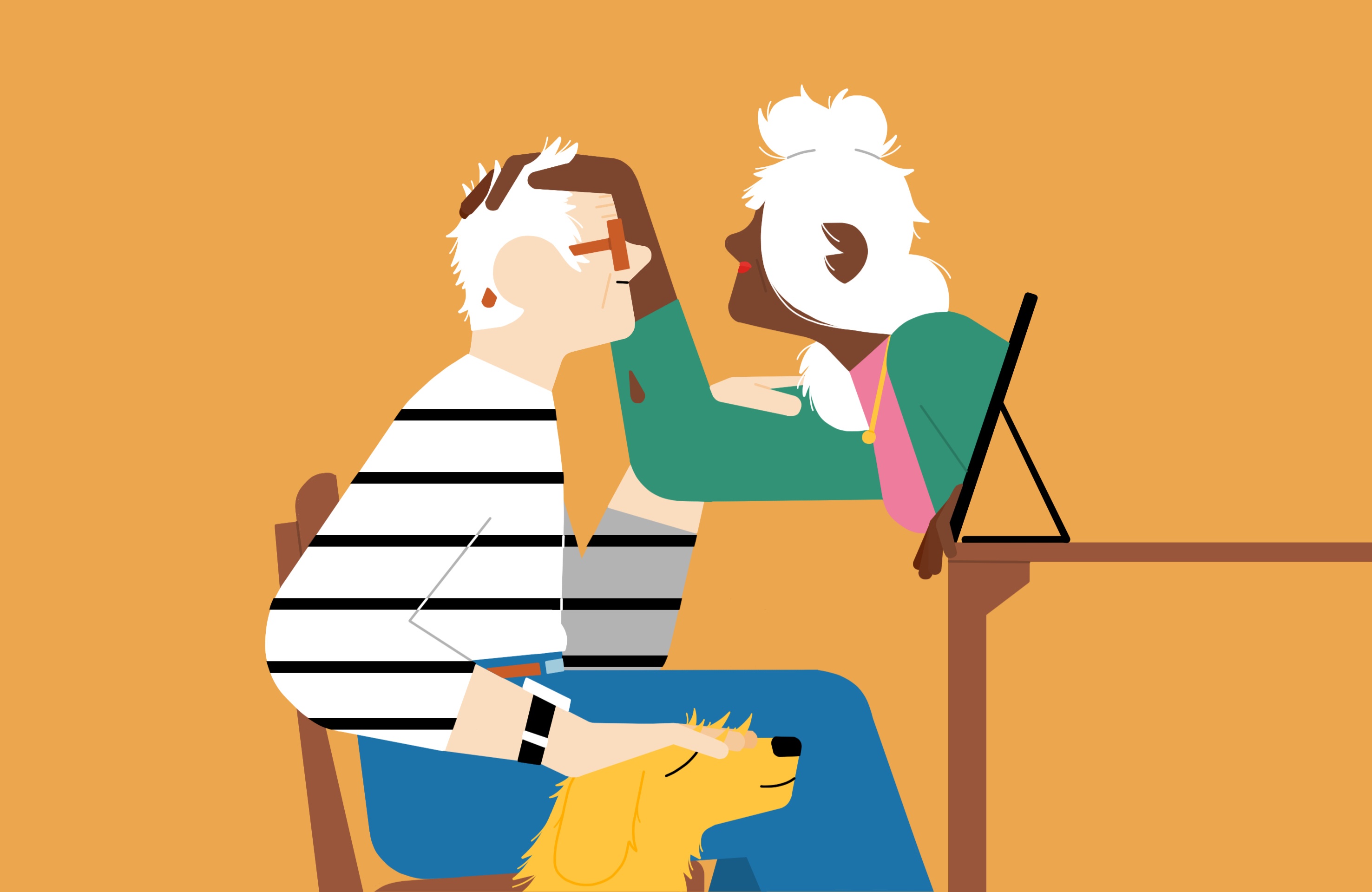 62%
of seniors wish their community had more efforts geared toward supporting them during this uncertain time
"Being online is a life-or-death indicator of what kind of resources you have for resilience in the face of potential catastrophe," says Kamber. "The fact that sign-ups for the coronavirus vaccine are online is a good example of the new normal of assuming that people have internet. Senior connectedness is critical to focus on right now, and the lack of urgency says a lot about what we're willing to put up with when it comes to older people."
As the pandemic nears its one-year mark, and Bill continues to adjust to life without his partner, access to video continues to be essential to his well-being. He speaks frequently to Bobby's family through videochat, as well as to his daughter and other friends, and attends virtual church services. He also connects weekly with Skylar, a Humana teammate at his local Neighborhood Center, to check in about his dialysis and emotional health. Some days, Bill is able to talk so much he forgets it's being done through video. "I'm virtually never alone anymore," he says.
Even after widespread vaccinations and a return to a more normal world, digital acclimation will continue to be crucial for seniors like Bill. The pandemic has proven just how vital it is to get older adults online so that they can participate fully in society; the world is becoming more connected, not less, and for many, technology access and education are no longer a luxury but a necessity.