On a recent summer afternoon, six teens burst into Kenneth Cole's classroom at the Boys & Girls Club of Dane County, located on a quiet residential street in Madison, Wisconsin. With smartphones in hand, they texted and scrolled, chatting with friends both online and in person. It was Cole's job to direct the teens to another type of screen: those of the desktop computers sitting in rows that filled the dark, cozy space.
A recent graduate of the University of Wisconsin–Madison, Cole has been working at the Boys & Girls Club for nearly a year. As an instructor for the Club's new pilot partnership with Grow with Google, he is tasked with a critical mission: equipping teens with fundamental digital skills (think: organizing data in a spreadsheet, collaborating in a digital space, and creating slideshow presentations), which they need to succeed in school, the workforce, and life.
The classes Cole teaches use Grow with Google's Applied Digital Skills online curriculum. One day he may lead Club members in a lesson on building digital resumes that can be customized quickly and make job-seeking easier when applying online. Another day they may create a blog. On this particular day, they drew up a budget for an upcoming event using a spreadsheet. For kids who are often glued to their smartphones, these types of digital tasks, surprisingly, can be new experiences. Many have never learned how to create a spreadsheet. Some have never worked collaboratively on a document before. "They love technology," Cole says, "but not necessarily the parts of it that will be most helpful for them."
They're not the only ones. The vast majority of young Americans have access to a smartphone, and nearly half say they are online "almost constantly." But although smartphones can be powerful learning tools when applied productively, these reports of hyperconnectivity and technological proficiency mask a deeper paucity of digital skills. This often-overlooked phenomenon is limiting some young people's ability—particularly those in rural and low-income communities—to succeed in school and the workplace, where digital skills are increasingly required to collaborate effectively and complete everyday tasks. According to a survey by Pew Research Center, only 17 percent of Americans are "digitally ready"—that is, confident using digital tools for learning. Meanwhile, in a separate study, American millennials ranked last among a group of their international peers when it came to "problem-solving in technology-rich environments," such as sending and saving digital information. "It doesn't help to have technology in front of you if you don't know how to use it," says Fe Moncloa, Ph.D., a University of California Cooperative Extension advisor for 4-H, a national youth-development organization.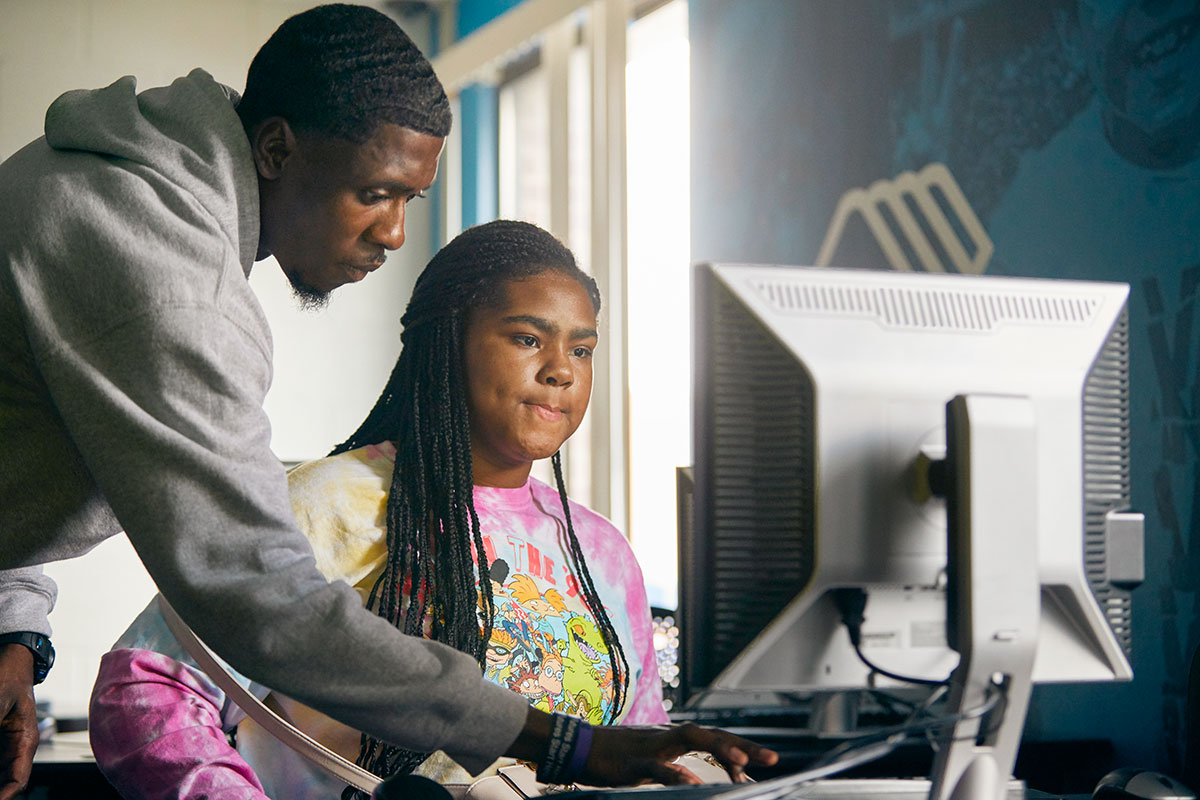 Kenneth Cole
Program Assistant, Boys & Girls Club of Dane County
Madison, Wisconsin
Cole joined the Boys & Girls Club in September 2018. His responsibilities run the gamut: In addition to teaching digital skills, he chaperones on field trips, assists teens in the club's recording studio, and more. "My role is more of a mentor or, sometimes, a guidance counselor," says Cole. "I want them to know that there are so many options out there—that they are bright and they can do whatever they want to do."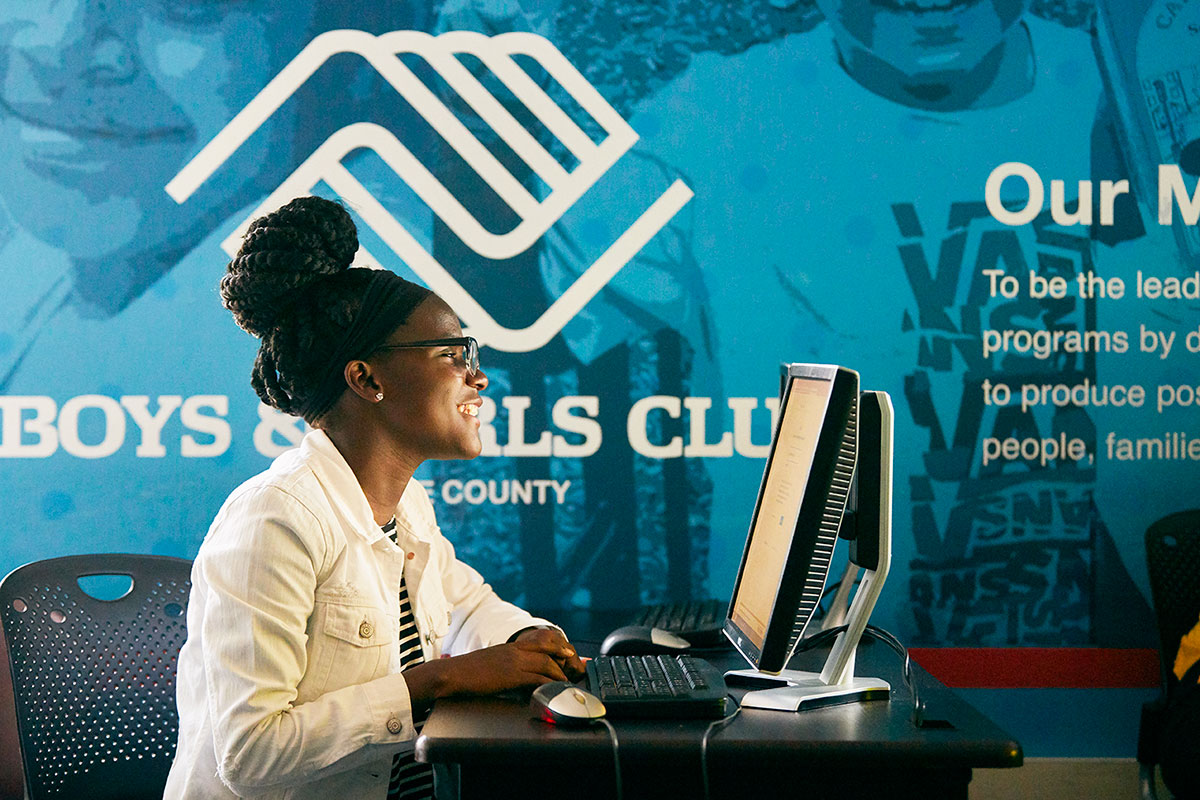 Digital Skills Class
Boys & Girls Club of Dane County, Taft Branch
Madison, Wisconsin
Digital-skills classes align naturally with the Boys & Girls Club's mission: to enable young people to reach their full potential. Here, Dane County's club members learn how to plan a budget using a spreadsheet.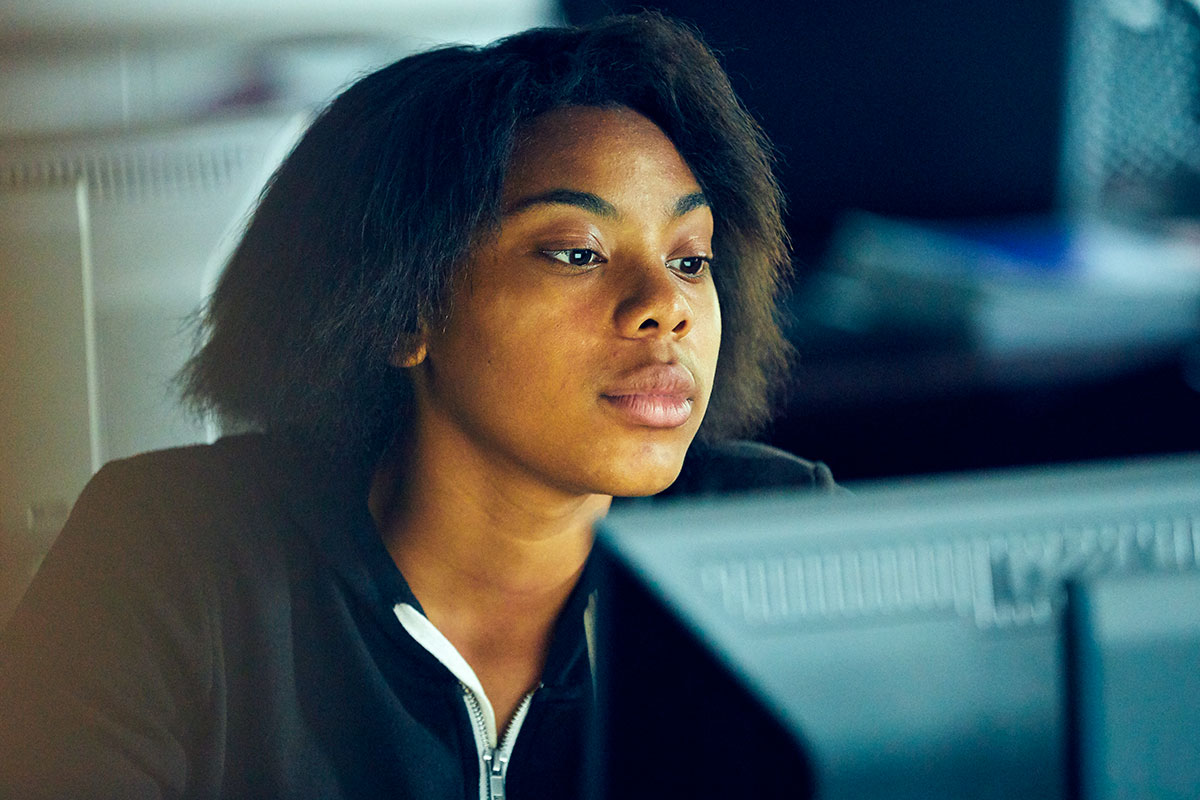 Digital Skills Class
Boys & Girls Club of Dane County, Taft Branch
Madison, Wisconsin
At the start of class, Cole directed the teens to Grow with Google's Applied Digital Skills website. He then encouraged them to dive into the video lesson of the day. They progressed through the modules at their own pace, but Cole was present to offer assistance and review their work.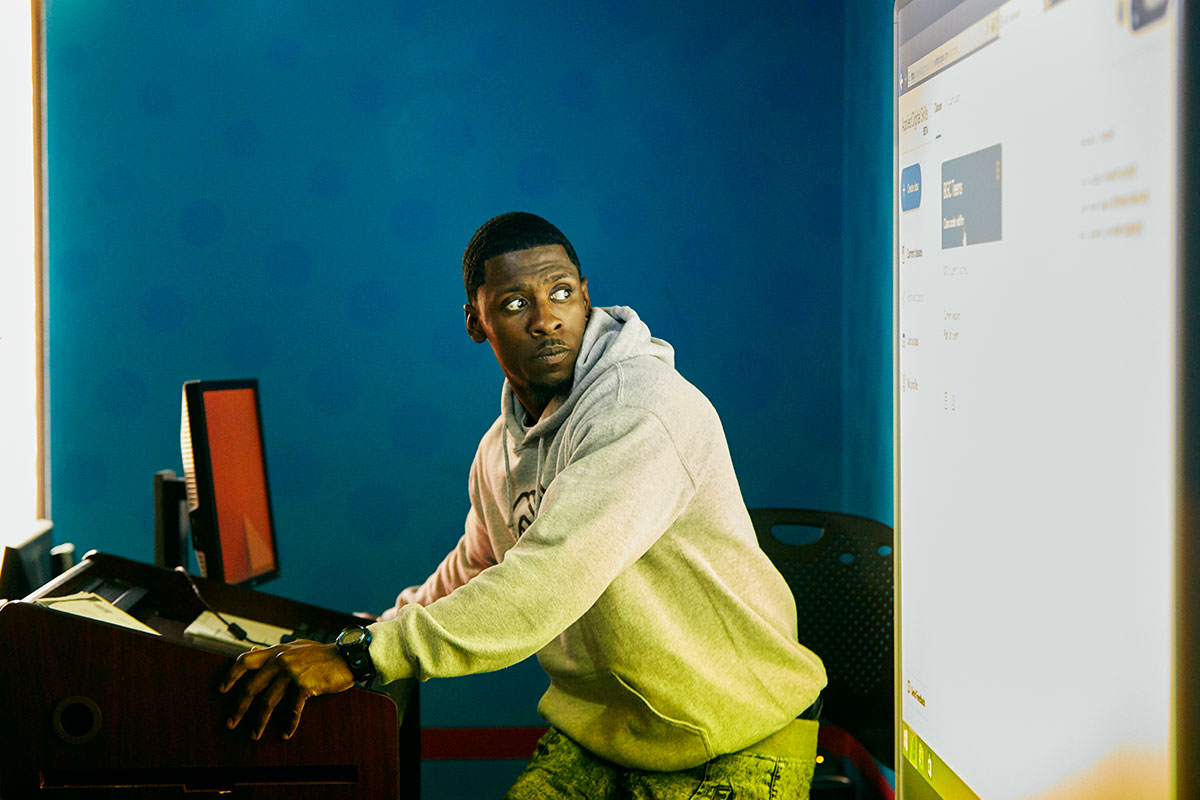 Digital Skills Class
Boys & Girls Club of Dane County, Taft Branch
Madison, Wisconsin
Moving forward, Cole hopes to incorporate even more digital-skills programming into his lessons, particularly when it comes to subjects like financial literacy or civics. "The goal is just to build well-rounded students to the best of our ability," says Cole.
Cole knows that bridging the digital-skills gap is vitally important for his mentees at the Club. Take Alexis, a soon-to-be 14-year-old who's attended the Boys & Girls Club of Dane County since age 6. She's a digital native with the kind of smartphone acumen one would expect of someone her age (and a multicolor emoji phone case to match). But when it came to applying for her first job, she felt stuck. She'd been planning to apply to a local restaurant, but she didn't have a resume—or the requisite digital skills to make one on a computer. "I already knew where I wanted to work," she says. "I just didn't know what the steps were."
Schools and youth-development programs are finding ways to bring digital-skills learning opportunities to Club members like Alexis. In January, the Dane County Club became one of six Boys & Girls Club of America sites nationally to launch a pilot program with Grow with Google designed to boost digital-skills education for teens. Staff at each participating Boys & Girls Club location use Grow with Google's free Applied Digital Skills curriculum in their classrooms. The video lessons cover a range of essential skills such as tracking expenses with a spreadsheet and building a portfolio website.
The first course that the Boys & Girls Club of Dane County chose to implement was "Create a Resume in Google Docs." For Zion, a 16-year-old who's been coming to the Club since he was 7, it was a game changer. He listed his math and speaking skills on his resume as well as his first job at a youth nonprofit. He then sent in an application to the Boys & Girls Club, which hired him as a junior staffer.
Alexis & Zion
Club Members, Boys & Girls Club of Dane County
Madison, Wisconsin
Alexis (left) and Zion (right) speak highly of their mentor. "Out of everybody, all the staff, K. Cole, he's just the person you go to," says Alexis. "He's a good teacher. He's a rapper, too, so he helps us [record songs in the club's studio]. And he'll listen to us if something's wrong. He's just a good role model." Zion agrees. Of Cole, he says simply, "He's a good person."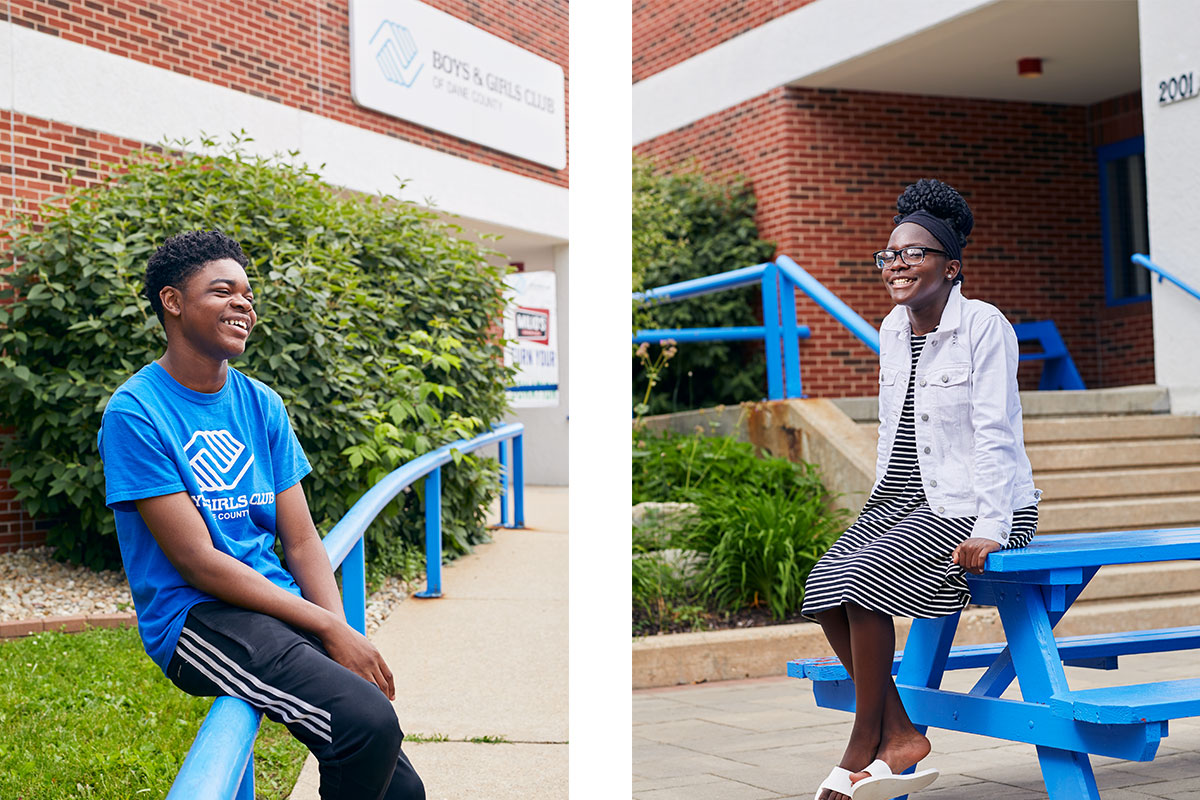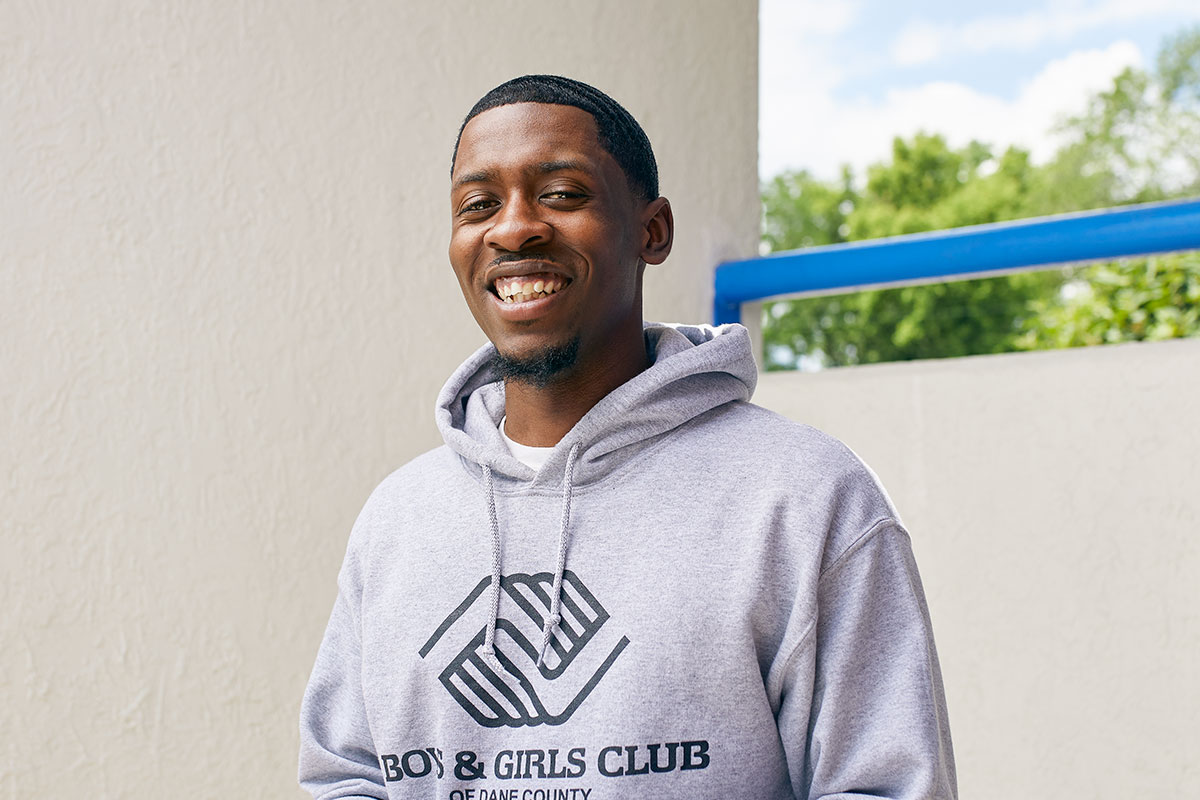 Kenneth Cole
Program Assistant, Boys & Girls Club of Dane County
Madison, Wisconsin
"I can't speak enough about how much potential I think they all have," Cole says of his mentees. He calls Alexis "an all-star," "a leader," and "a very smart student"—one who's known to crack jokes, sometimes at Cole's expense. Cole also speaks fondly of the relationship he's built with Zion. "I've seen so much progress in him," he says. "It's good to be at a place of mentorship where we can build a relationship, talk about life, talk about school, talk about goals, talk about the future."
Cole—whom the Boys & Girls Club members call "K. Cole"—admits that, at first, there's usually some groaning when he tells teens that "digital skills" are among the lessons they'll be learning. At first blush, building a presentation doesn't sound especially fun. But that reticence fades when Cole connects the material to teens' real lives. "Young people want freedom," says Cole. "They want their voice to be heard, and they want to make some money. In order to attain those things, you have to be serious about your professional development."
Educators across the country echo that sentiment. Gene Carboni, a teacher at Father Judge High School in Philadelphia, is one of them. He's used Grow with Google's Applied Digital Skills curriculum—the same curriculum used at the Boys & Girls Club—in his classroom for the past two years. He is eager to teach his sophomore pupils the technology skills they need in the workplace, as well as soft skills like teamwork. "Most of the lessons can be collaborative, which gives them the experience of working together in an online environment," says Carboni. "I've also had students complete some lessons at a distance from one another to give them a better feel for the way the world works now."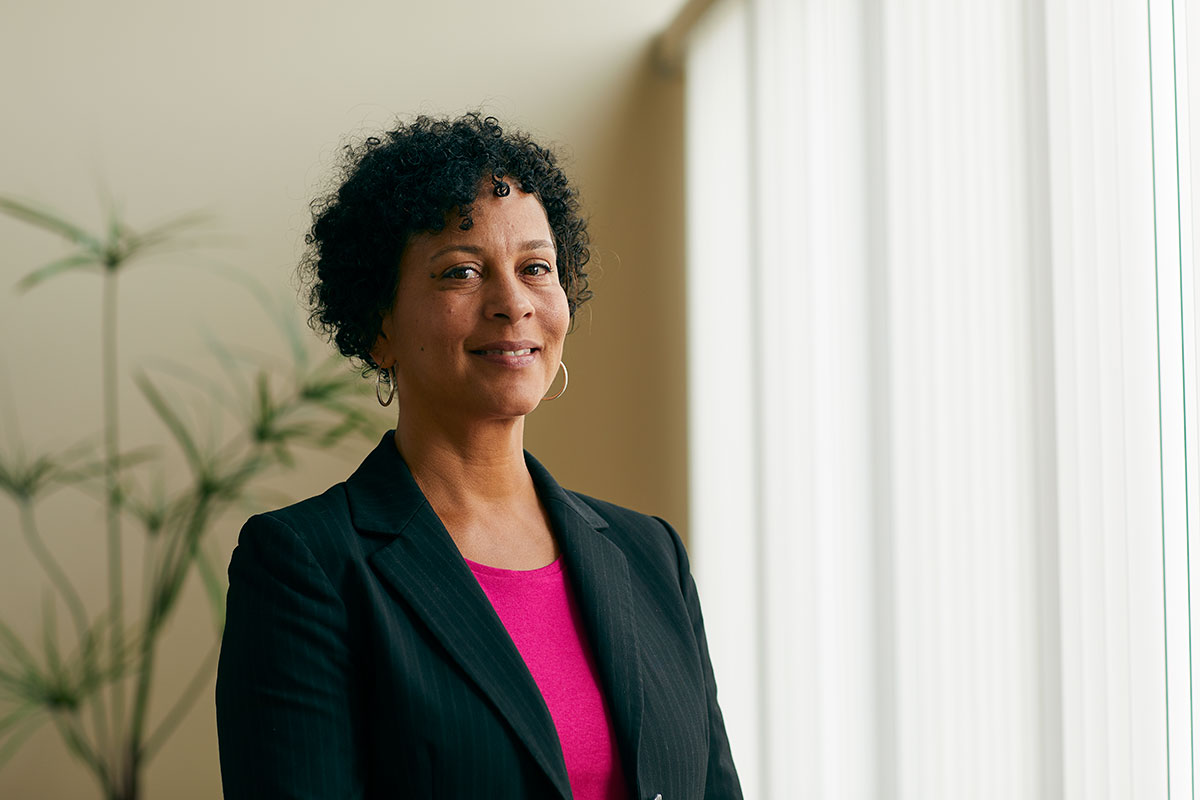 Dr. Sarah Ghee
Vice President & Chief Operating Officer, Boys & Girls Club of Dane County
Madison, Wisconsin
Ghee, who holds a doctorate in education, is a recent hire at the Boys & Girls Club. She notes the important role that partnerships, like the club's pilot with Grow with Google, can play in helping the nonprofit serve its young members. "We need resources to really help us cultivate the next generation," she says. "It takes a village to get everyone, all the youth, ready for life."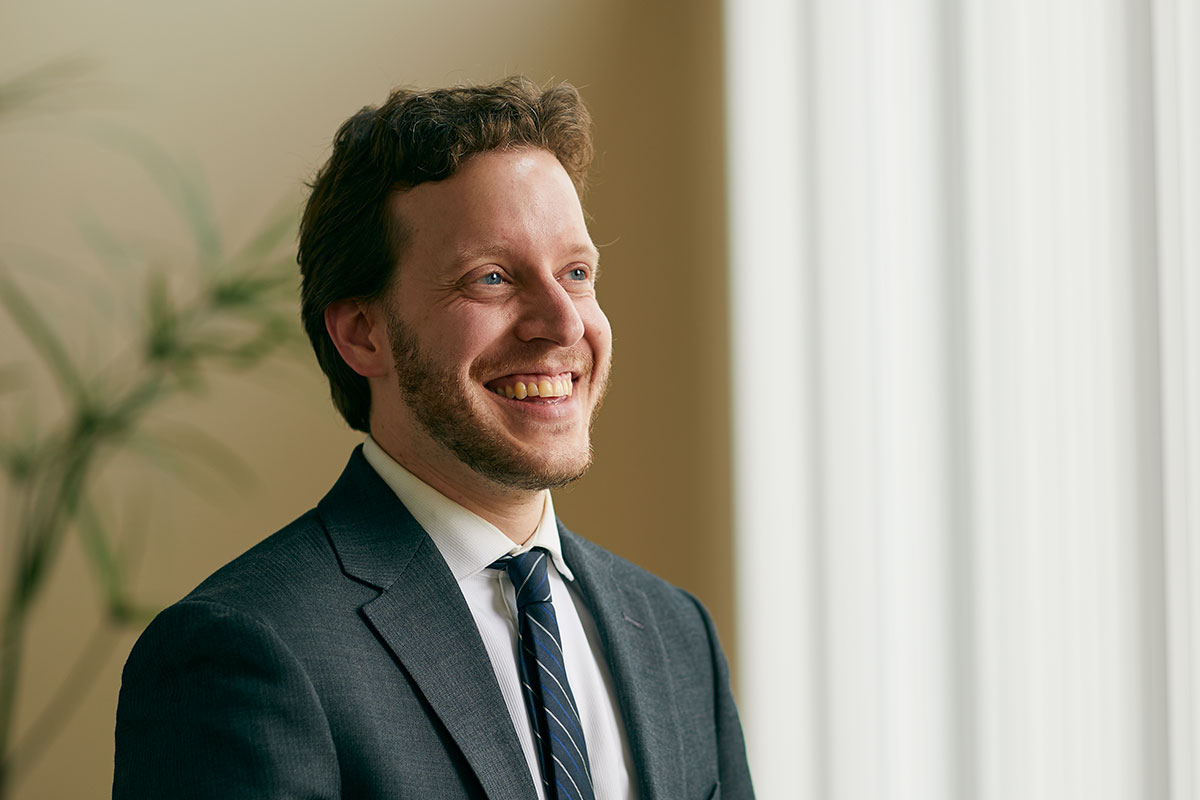 Alex Gagnon
Vice President of School-based Education for the Boys & Girls Club of Dane County
Madison, Wisconsin
Gagnon has worked for the Boys & Girls Club since August 2017. He oversees the club's school-based programs, including implementing the digital-skills pilot into two ninth-grade classes at local high schools. When asked about closing the digital-skills gap, he offers an alternate framing: "It's about potential. We know this generation of students is the most tech-savvy generation that there has ever been, so it's actually about how we crosswalk their tech-savvy skills and apply it to their goals."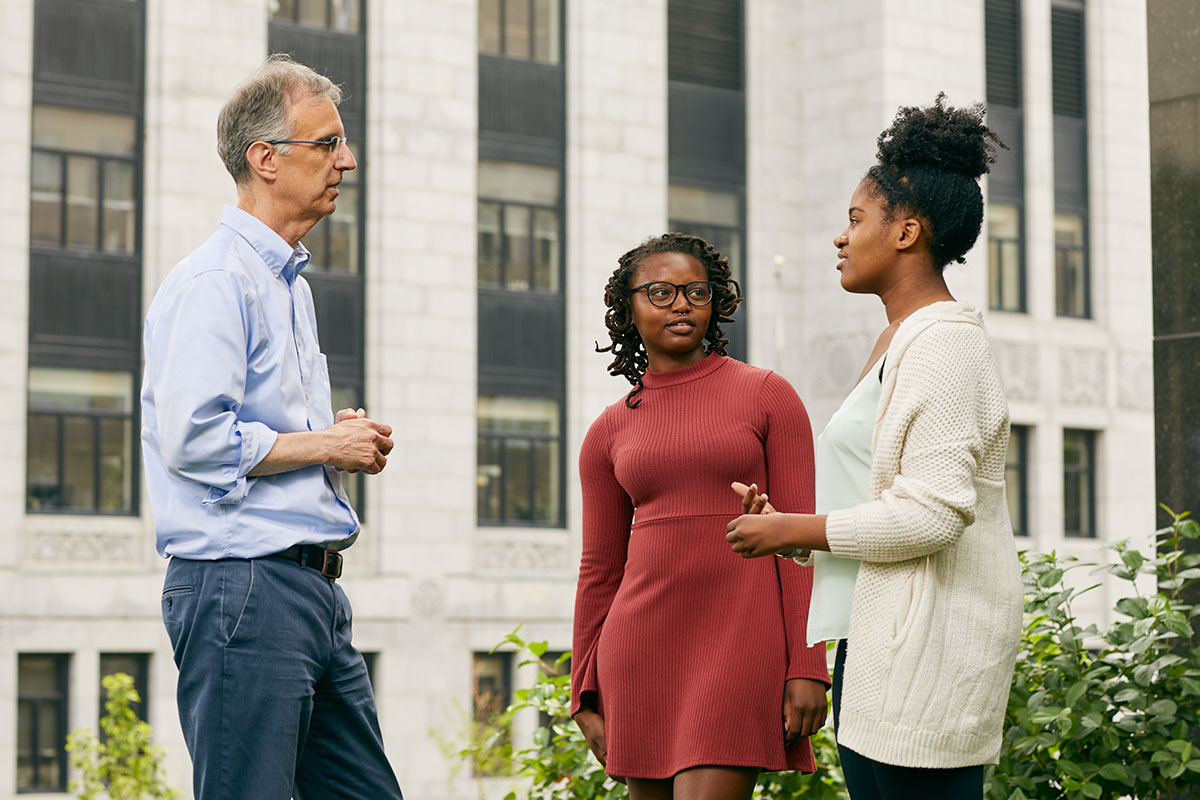 Joe Parisi, Irene Katana, & Tiara Fountain
Dane County Executive & Interns
Madison, Wisconsin
This summer, the Boys & Girls Club placed 12 paid interns across five departments of Dane County's government, making the county its top provider of internships. "It's a great opportunity for the young people, but it's a great opportunity for us, too," Parisi says of working with interns like Katana and Fountain. "We get as much out of this as they do, and I think the community does as well, so that's why it's a great partnership."
"Those of us who teach, whether we're 20 or whether we're 60, have an obligation to actually help kids have facility with the current and future tools of life and economy, and technology is part of that," says Randi Weingarten, the president of the American Federation of Teachers. According to an analysis of 25 skills that the workforce will need by 2030, basic digital skills are the second-fastest-growing category. The demand for American workers who possess this technological knowledge is predicted to accelerate 69 percent by 2030.
The Future Demands Digital Skills
The need for employees who possess basic digital skills is on track to increase rapidly over the next 11 years.
SOURCE: McKinsey Global Institute, "Skill shift: Automation and the future of the workforce," 2018
Teaching digital skills does more than ensure that young people are ready to enter the workplace, though; it also benefits their prospective employers. "We know that these skill sets are in high demand in workplace settings," says Alex Gagnon, vice president of school-based education for the Boys & Girls Club of Dane County. Indeed, Gagnon and others at the Boys & Girls Club receive rave reviews from community partners who place Club members in internships. Carrie Braxton, the manager of equal employment opportunity for Dane County's Office for Equity and Inclusion, is one such community partner. Of her interns' digital skills, she says, "I like the versatility of their learning—and what they're capable of learning."
Alexis, for one, is poised to be an asset to her future employers. Recently, with Cole's guidance, she created a resume that illustrates the full range of her newfound digital abilities. Soon she'll be ready to send it out, taking her first step into the working world—though it won't be her last. One day, she says, she wants to be a nurse. She can already imagine what her resume will look like when she gets there.
Schools and youth-development programs are finding ways to bridge the digital-skills gap.
Our guide sums up what we learned.