It's 11 a.m. on a muggy September morning in Dallas, Texas, and Johnathan Thai is tired after a two-plus-hour precalculus class at his community college on the far north side of town. His day, however, is just beginning. In a couple of hours, he'll start his shift at a cybersecurity company in nearby Addison, where he started working as a customer-care agent a week ago. At 11:30 p.m., he'll stop taking calls and drive to the home he shares with his mother and grandmother. If he's lucky, he'll get to sleep by 1 a.m.
It's a grueling schedule, but the 21-year-old Thai feels lucky to have it. Three years ago, he was working part-time at a fast-food restaurant and struggling to keep his grades up at school. He knew he wanted to work with computers, but he didn't know whether he could get the kind of job he wanted. Then he discovered Year Up, a nonprofit workforce-development program for low-income young adults. Through Year Up, he was introduced to Google's IT Support Professional Certificate, a hands-on online program hosted on the learning platform Coursera that's designed to prepare independent learners and community-college students for entry-level IT jobs in less than six months. (With support from Google.org, the nonprofit JFF will expand the program to 100 U.S. community colleges by the end of 2020.)
A few months after completing the certificate, Thai landed an internship at a major financial institution. A few months after that, he got the job offer at the cybersecurity company. Now he's working four days a week and getting valuable professional experience—all before finishing his associate's degree. "I realized that I had a lot more potential than I initially thought," he says.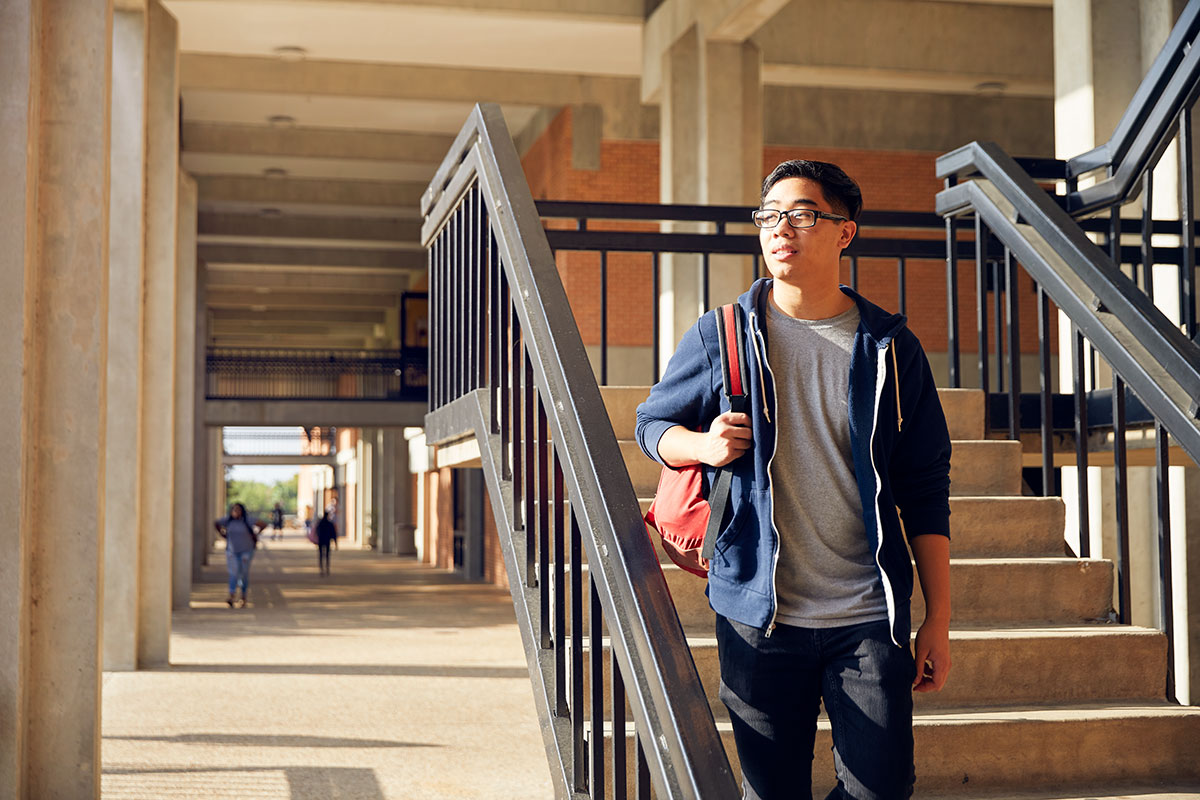 Johnathan Thai
Dallas, Texas
Johnathan Thai was always curious about technology. As a kid, he once took apart the family's TV to find out how it worked. In high school, he took his first computer-science class, and from then on, he knew where his career was heading. "I just knew I wanted to work with computers," he says.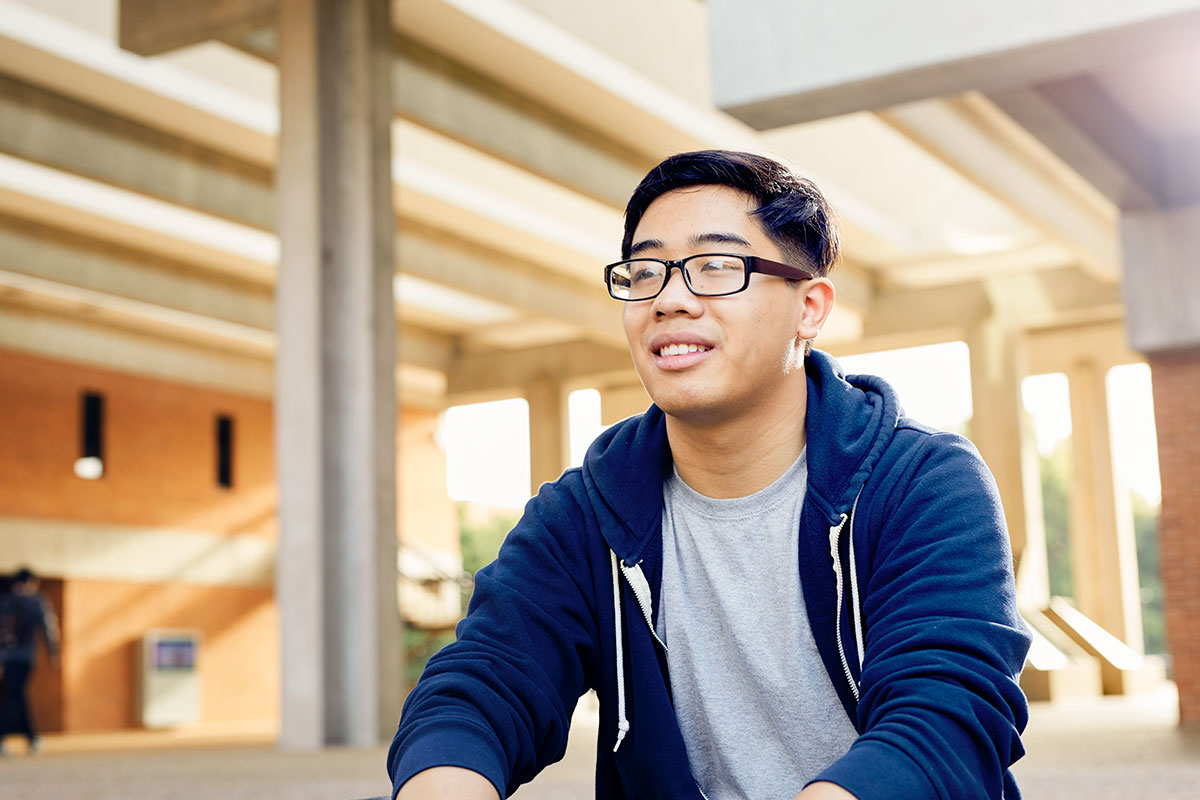 Johnathan Thai
Dallas, Texas
Thai is still pursuing his associate's degree at his local community college, where he's taking courses in precalculus, calculus, and programming. But that hasn't stopped him from starting his career in IT. "I'm getting my foot in the door," he says.
Johnathan Thai
Addison, Texas
Thai works four days a week at a cybersecurity company as a customer-care agent. One day, he wants to work as a cybersecurity analyst. "I had to work as much as I could to be able to get where I am," he says. "I definitely know I have a long way to go."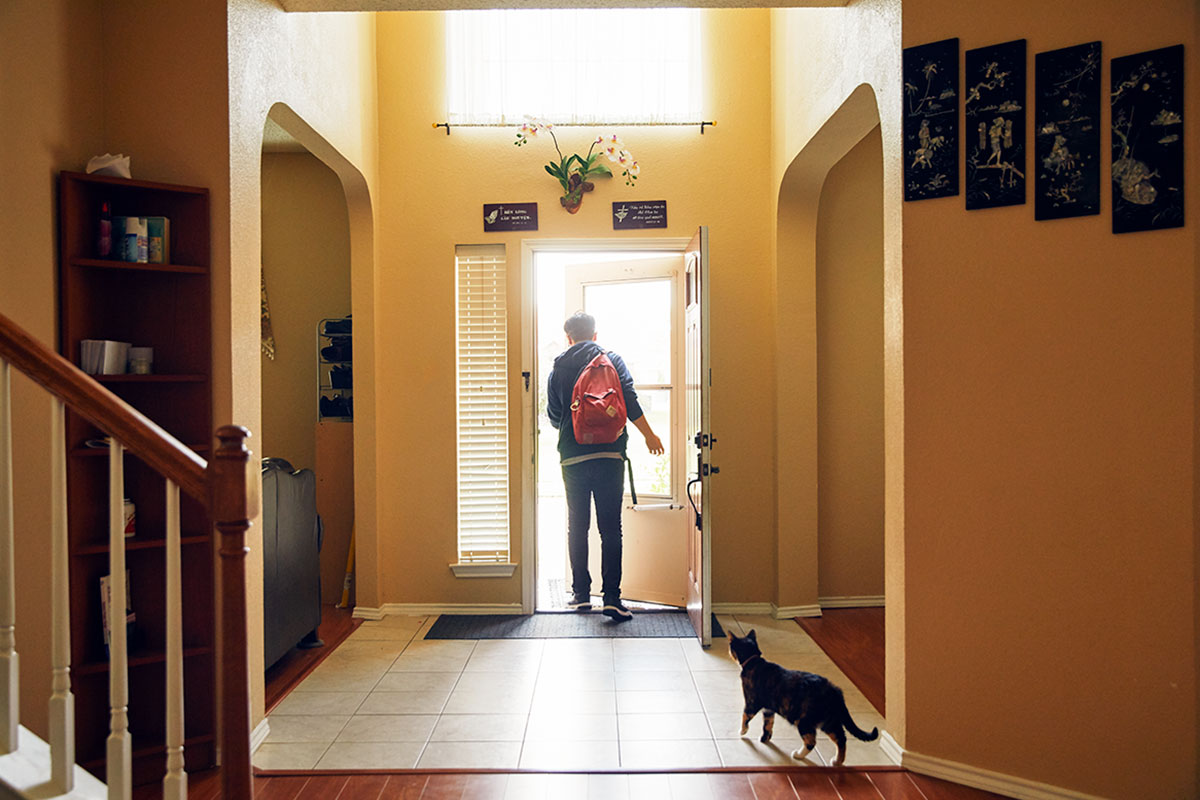 Johnathan Thai
Sachse, Texas
When Thai got the call from the cybersecurity company with the job offer, the first person he told was his mother. "My mom is probably the most important person in my life," he says. "She's always been the one to tell me that I could do it when there were times where I didn't think I could."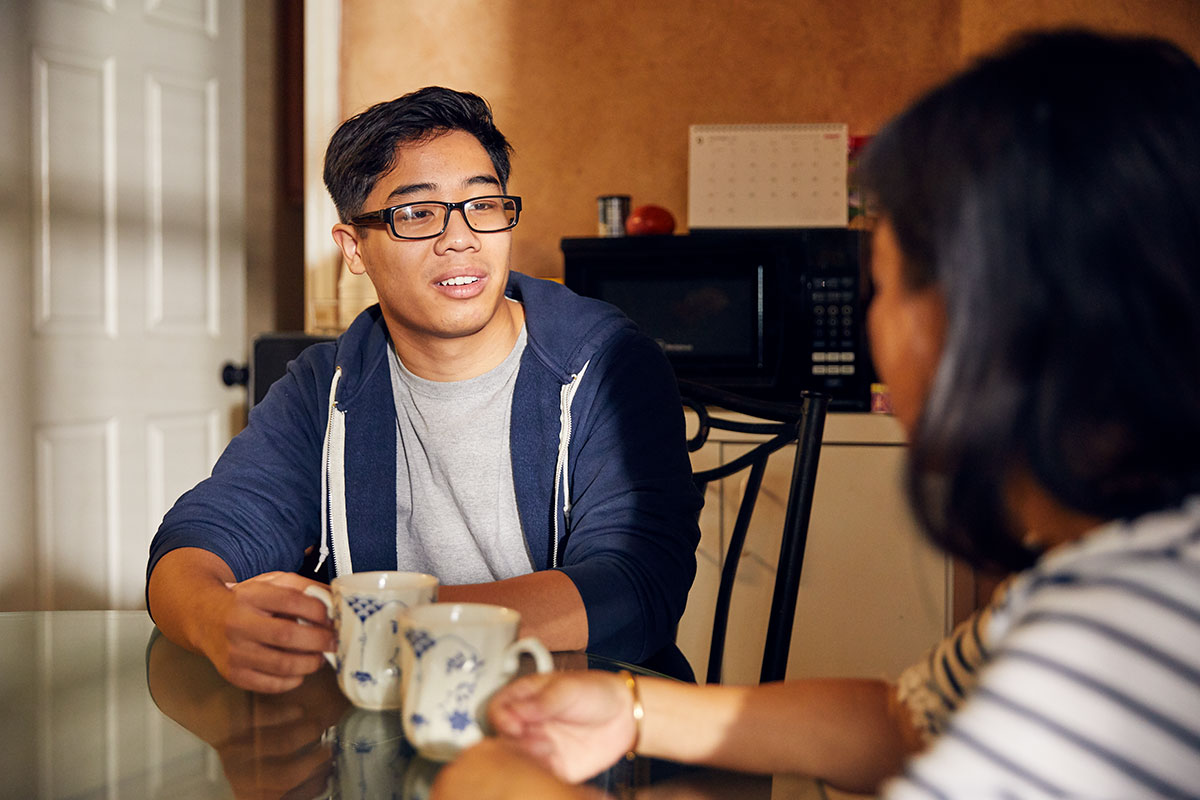 Johnathan Thai & Mina Nguyen
Sachse, Texas
Thai's mother, Mina Nguyen, was born in Vietnam, and her elementary education was interrupted during wartime. She eventually finished high school in the United States, but the disruption made higher education elusive. "When I had children, I taught them, 'You do not miss anything like Mom,'" she says.
Demand for digital talent like Thai outpaces the supply. Today hundreds of thousands of unfilled digitally intensive jobs call for more education than a high-school diploma but don't require a four-year college degree. In the field of IT support alone, there are 215,000 open roles in the United States. The reason many of those jobs have gone unfilled, according to Kathy Mannes, vice president at the education and workforce development nonprofit JFF, is that the country's education system has been slow to adapt to the needs of a rapidly changing economy. "Generally, we have pretty structured, traditional ways of entering jobs," Mannes says. "Employers need to onboard people more quickly with the skills that they need right away."
According to Sean Gallagher, the founder and executive director of Northeastern University's Center for the Future of Higher Education and Talent Strategy, there are a growing number of ways for people to learn these skills. In fact, the past decade has been a period of great experimentation for postsecondary education, as microcredentials, digital badges, and certificate programs have emerged at colleges as well as noninstitutional educational providers. "The pressure and the momentum in the marketplace is for shorter, more modular, more job-market-aligned credentials that are more affordable," he says.
Employers have long had a stake in ensuring that educational institutions are teaching students the skills they need to become productive members of the workforce. But according to Mannes, they're taking a more hands-on approach to engaging with colleges than ever before. "Companies don't want to just come be part of an advisory board," she says. "They want to say, 'These are the skills people need. How can we help you integrate them?'" Natalie Van Kleef Conley, the product lead for Google's IT Support Professional Certificate, says corporate educational initiatives don't simply grow the talent pool; they also help make the economy more equitable. Certificate programs, she says, can serve as "a strong entry point for nontraditional talent into tech," especially when they're offered at community colleges, which enroll many low-income and minority students. Through the Google program, for instance, graduates can choose to share their information directly with a consortium of top employers hiring IT talent.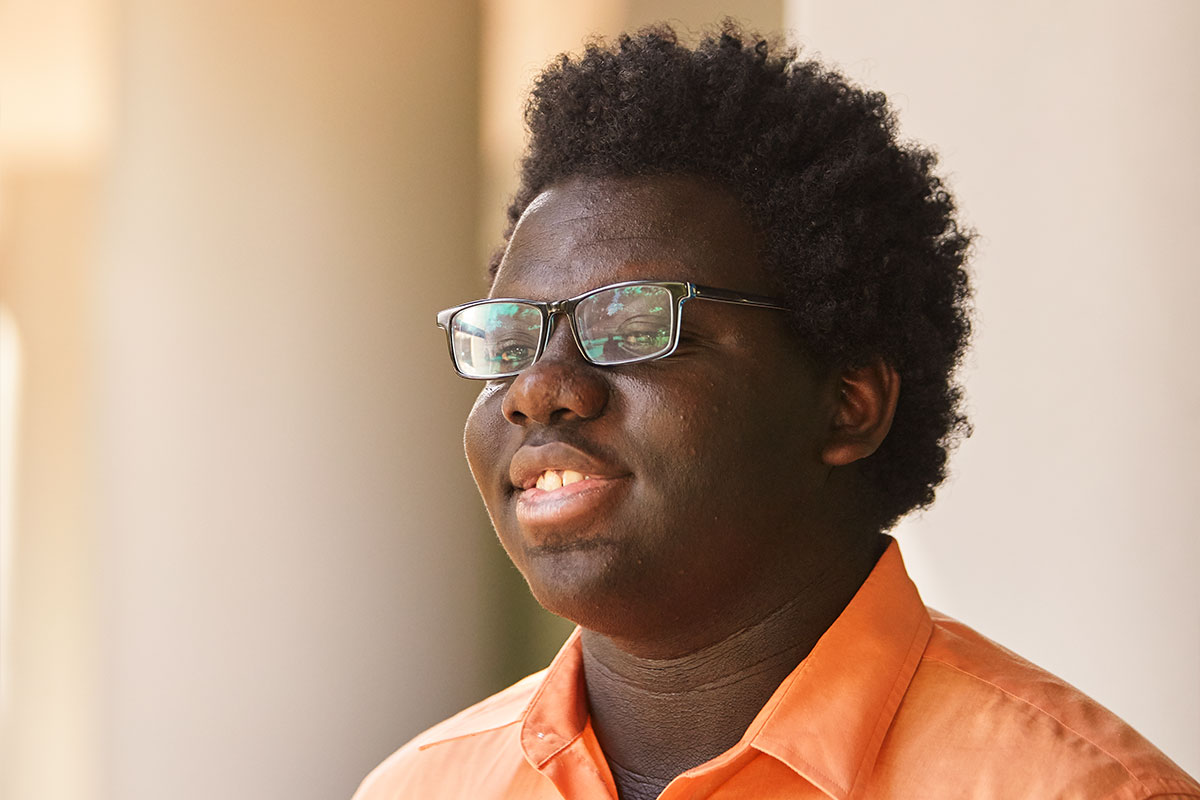 Solo Pieh
Dallas, Texas
When Solo Pieh started working on Google's IT Support Professional Certificate at his local community college, he knew he was learning a lot. But, he says, "I didn't know it would become huge later on." When a national bank offered him a job as a QA tester, he understood that his credential could take him places.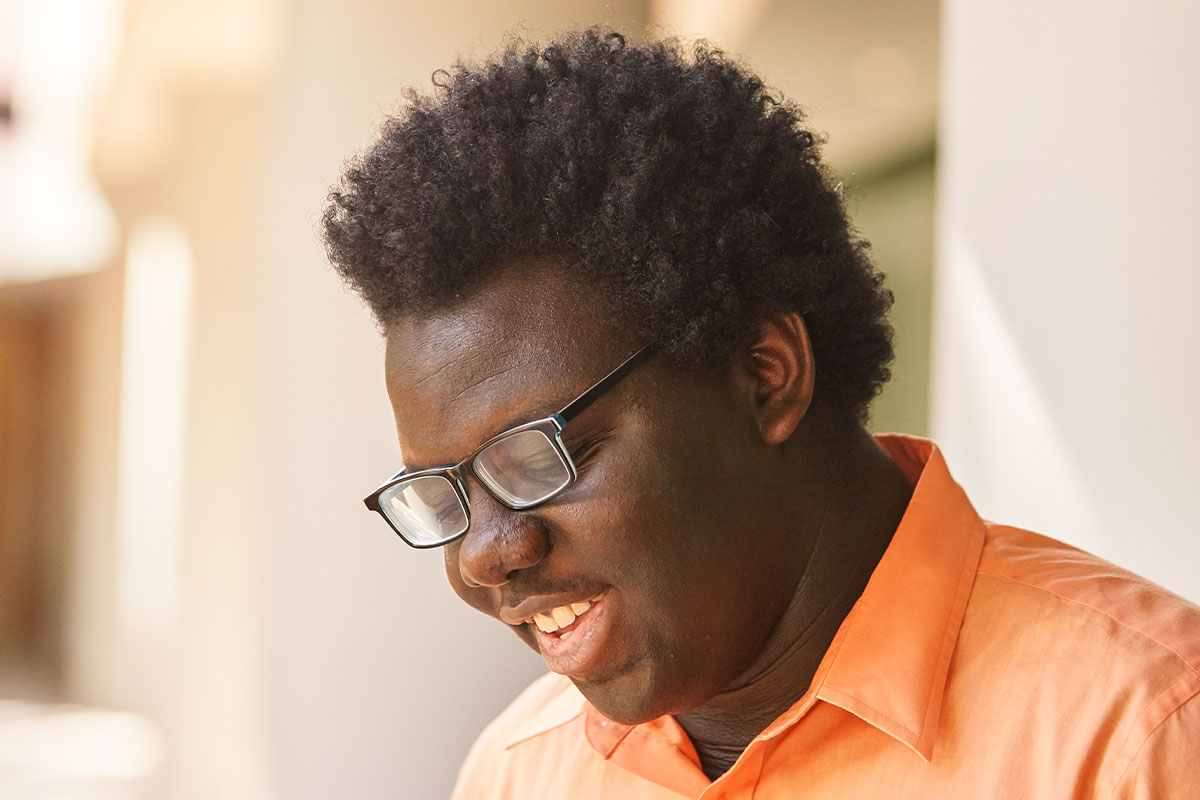 Solo Pieh
Dallas, Texas
Pieh has always had an interest in technology. In his junior year of high school, he started building his own computer. Now, at his job, he's helping build new notifications for banking customers.
Should aspiring tech workers ditch the degree entirely? Not so fast. In a Northeastern University research survey published last year, 77 percent of HR professionals reported that the value of educational credentials, including traditional degrees and online degrees, has increased or stayed the same over the past five years. Since many nondegree credentials are so new, Gallagher says, a lot of employers still look to them as supplements to traditional degrees rather than replacements.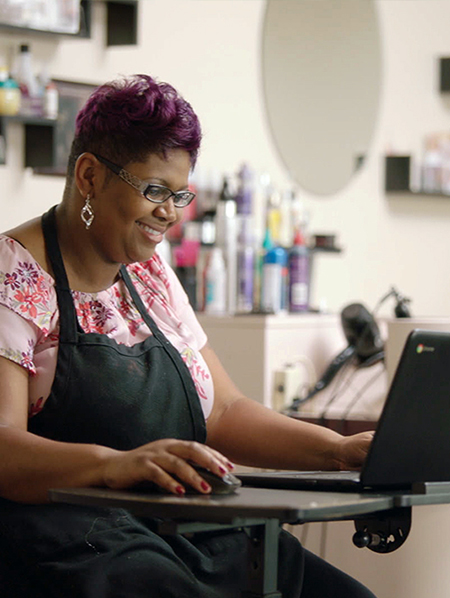 Still, skills-based hiring practices are on the rise, and a degree-free path to tech employment is becoming a possibility for more people. Take Melinda Williams, an Ohio-based cosmetology teacher and salon owner who recently completed Google's IT Support Professional Certificate and is now exploring a career transition. Or Solo Pieh, a 19-year-old living in Garland, Texas. Like Thai, Pieh completed the Google certificate through Year Up. He then quickly got his first full-time job as a QA tester at a national bank.
Both Pieh and Thai know that continuing their formal education is important for advancing their careers even further, however. That's why they're still working toward their associate's degrees. "My family has always said, 'You have to be going to college,'" Pieh says. "I understand the benefits it will have on my life later on."
Thai has big plans for the next few years. He wants to work toward a bachelor's degree and, ultimately, find a job as a cybersecurity analyst. At one point in his life, he might not have had the confidence to aim for that kind of future. But now he feels up to the task. "My educational journey was definitely a roller coaster—a lot of ups and a lot of downs," he says. "Right now I'm definitely up."
Non-degree credentials are on the rise, and they're helping grow the tech talent pool.
Review the key points in our guide.