It's an August morning in the Cleveland suburb of Solon, and in a brown building off Route 43, employees at Chagrin Valley Soap & Salve are already busy preparing for the holiday season. In the facility's largest room, where 70,000 bars of soap are cooling on rows of shelves, Ben Hennes pours a pot of mud and clay shampoo into molds. Nearby, Katie Dyer operates a machine that cuts a massive block of soap into 300 bars. In a separate kitchen, Gilda Weinstock packages dozens of shower lotion bars by hand. These products and more will soon be shipped to nearly 200 countries across six continents. "We make about as much as we can in a day," says Christine Hill, the company's chief product chef. "The numbers we have to hit to satisfy our holiday orders keep getting bigger."
Ida Friedman Kasdan could never have imagined owning an operation of this size in 2001, when she made her first batch of organic soap in her kitchen in Moreland Hills, a small village about five miles from Solon. At the time, she was a middle school science teacher experimenting with a way to help treat her husband's eczema. Just a few years later, however, Chagrin Valley Soap & Salve was a full-time business, and it's grown substantially in the years since—the company has added hundreds of new products, hired more than a dozen new employees, and outgrown two production facilities. Still, it's very much a family enterprise rooted in the local community. About half of the company's 20 employees are Friedman Kasdan's children, their spouses, or longtime family friends. Sam Friedman, who is Friedman Kasdan's son and serves as the company's brand director, personally picks up soap ingredients from businesses in the area: beer from Great Lakes Brewing Company, coffee from Rising Star Coffee Roasters in Cleveland, and grains from Stutzman Farms in Ohio's Amish Country.
Even so, visitors to the Solon factory need look no further than the shipping department to see that this local company has a global reach. On one wall, a paper map of the world is covered in dozens of pushpins, each indicating a country where customers have ordered Chagrin Valley Soap & Salve products. "Sometimes I'll go in the packing room and I'll look at the addresses on the packages," Hill says. "I'll see the Isle of Man, Bali—I'm like, 'Where did you hear about us?'"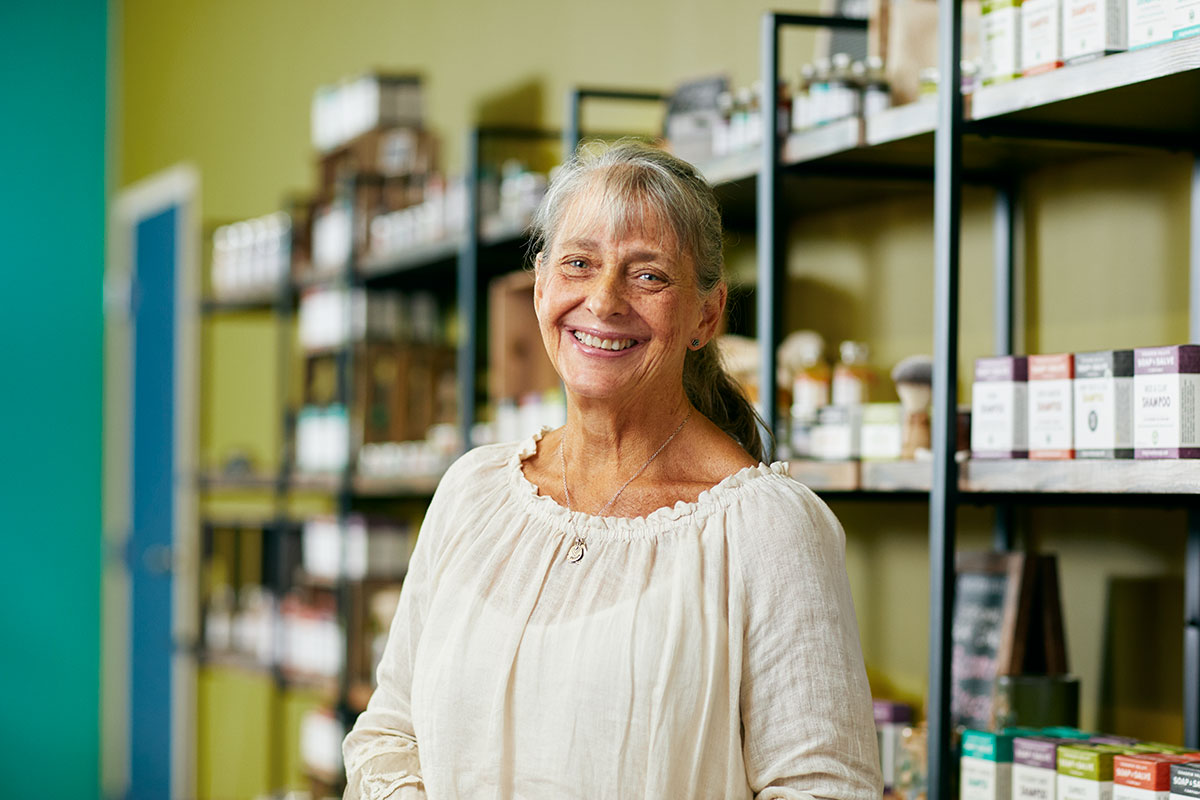 Ida Friedman Kasdan
Founder, Chagrin Valley Soap & Salve
Solon, Ohio
Friedman Kasdan made her first batch of soap in 2001 to help treat her husband's eczema. A year later, she made a website and received her first online order. In 2005, she took a break from teaching middle school science to develop the business. She never went back. "There's no way this would have ever happened if it wasn't for the internet," she says.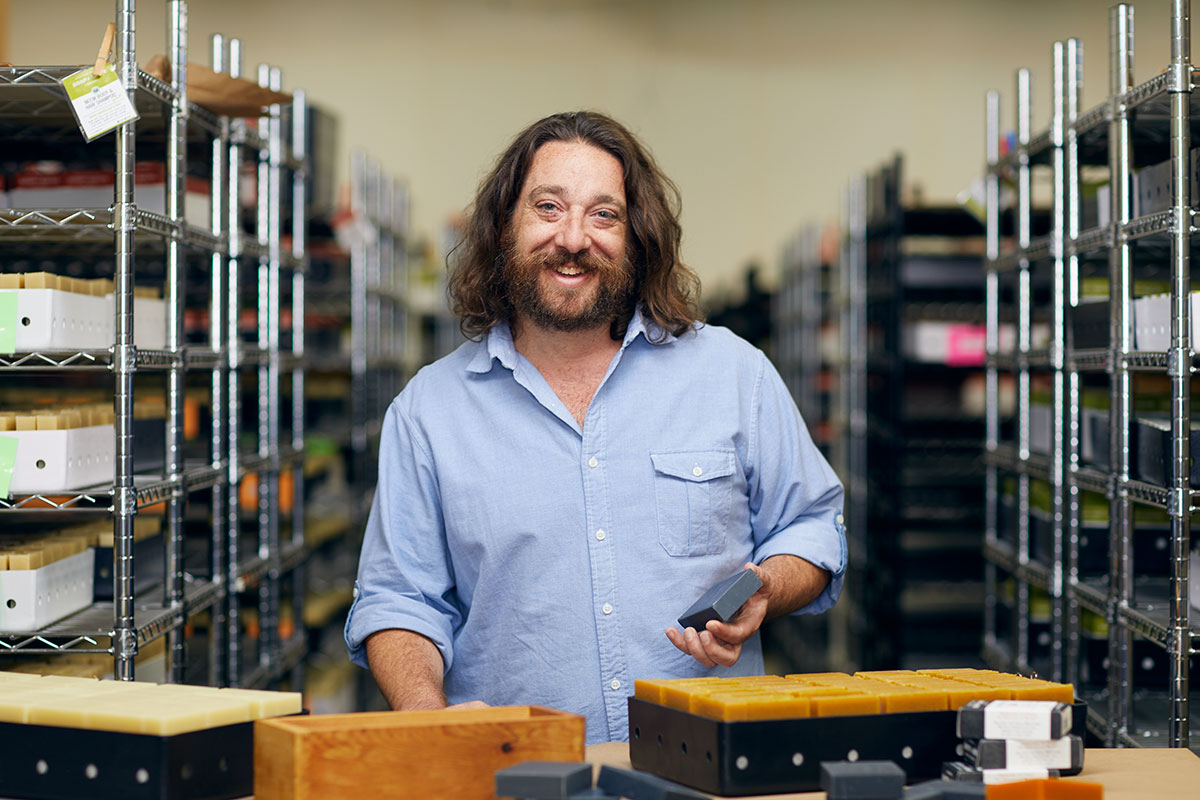 Sam Friedman
Brand Director, Founder, Chagrin Valley Soap & Salve
Solon, Ohio
Twelve years ago, Sam Friedman was living in Spain when his mother asked him if he'd return to Ohio and help her turn her soap-making hobby into a full-time business. Today, he's determined to create more jobs locally by expanding Chagrin Valley Soap & Salve's global reach. "I see our business growing regionally, locally, domestically, and internationally in tandem," he says.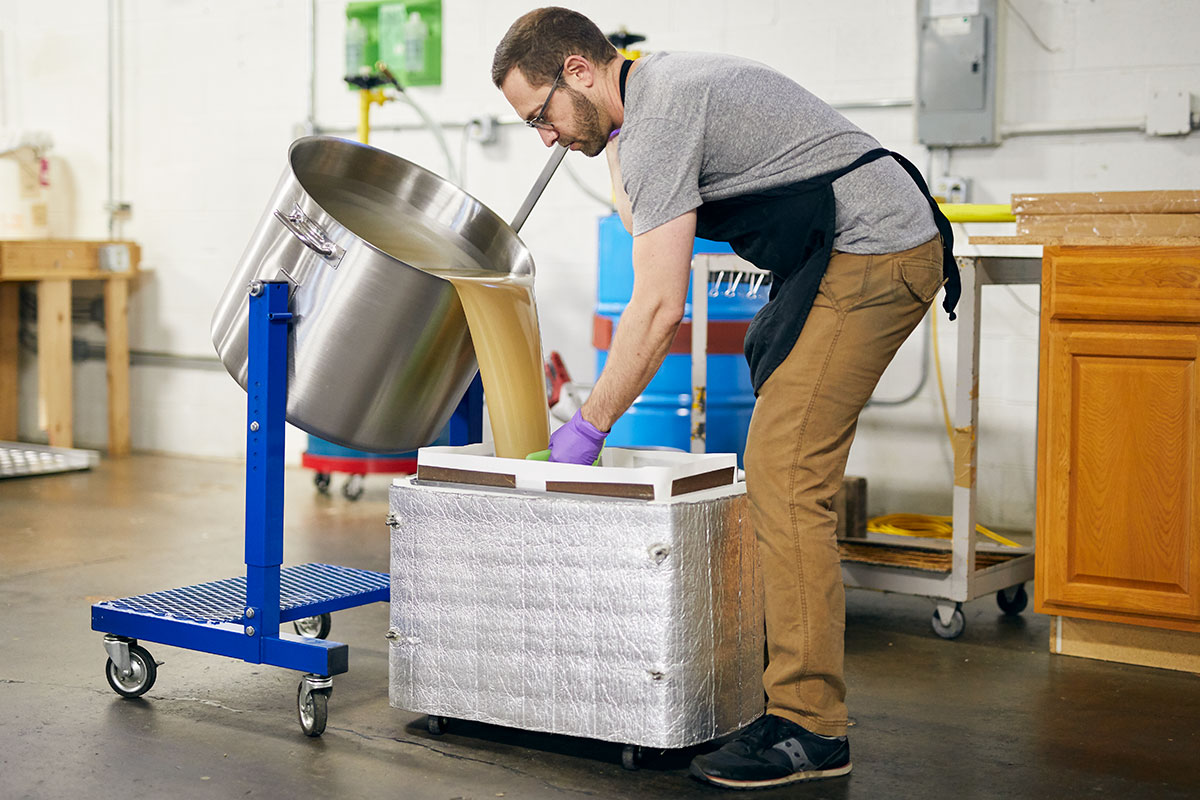 Ben Hennes
Operations Manager, Chagrin Valley Soap & Salve
Solon, Ohio
Ben Hennes pours a mixture of mud and clay shampoo into molds. "As we gear up for the holidays, we could be making easily a dozen products in here daily because we make only small batches and everything is made by hand. Nothing's automated," he says.
Until recently, large businesses were the ones best able to seize opportunities in international marketplaces. "They had the legal and policy teams that could navigate international regulations, customs procedures, tariff schedules, and other regulatory hurdles," says Jake Colvin, the executive director of the nonprofit Global Innovation Forum. The rise of digital payment options, search engines, and e-commerce platforms has leveled the playing field. In the past two decades, the number of small and mid-sized businesses that export has tripled, and today, they account for 98 percent of all American exporters. "Technology creates a boundaryless marketplace," says Julie Stitzel, the vice president of the U.S. Chamber of Commerce's Center for Capital Markets Competitiveness. "It allows a business of one to compete with a business of 500, both in the U.S. and internationally."
Exporting presents tremendous benefits for small businesses, says John Murphy, the U.S. Chamber of Commerce's senior vice president for international policy. Nearly three-quarters of the world's purchasing power is located outside of the U.S. According to the U.S. Department of Commerce, exporting businesses also create more jobs, grow sales faster, and pay their employees more than non-exporting businesses. "Nowadays, with the online portals and tools that are available, firms sometimes find themselves suddenly exporting to a much larger number of countries quickly," Murphy says. "You can see them achieve that growth and start making new hires and it's tied directly to international trade."
In Colvin's words, small businesses are now "born global." And for many of them, exporting is simply an inevitability in an increasingly connected world, rather than a part of a conscious strategy. That was the case for Chagrin Valley Soap & Salve, which Sam Friedman says initially attracted customers beyond the U.S. via word-of-mouth on European discussion boards. But today, the company intentionally uses digital tools such as Google Ads and Google Analytics—which anyone can learn to use for free through Grow with Google—to expand its global reach and better understand its customers. Recently, for instance, Chagrin Valley Soap & Salve's CFO David Braun noticed through web analytics that shopping cart abandonment rates were far higher for international customers than domestic ones. The problem, he surmised, was high shipping costs, so Friedman quickly set about negotiating with the company's shipping partners to lower them. "A year and a half ago, it had gotten so bad that we were only sending out like three or four international packages a week. Now, we have seven or eight a day just because we were able to offer significantly lower shipping prices," Friedman says.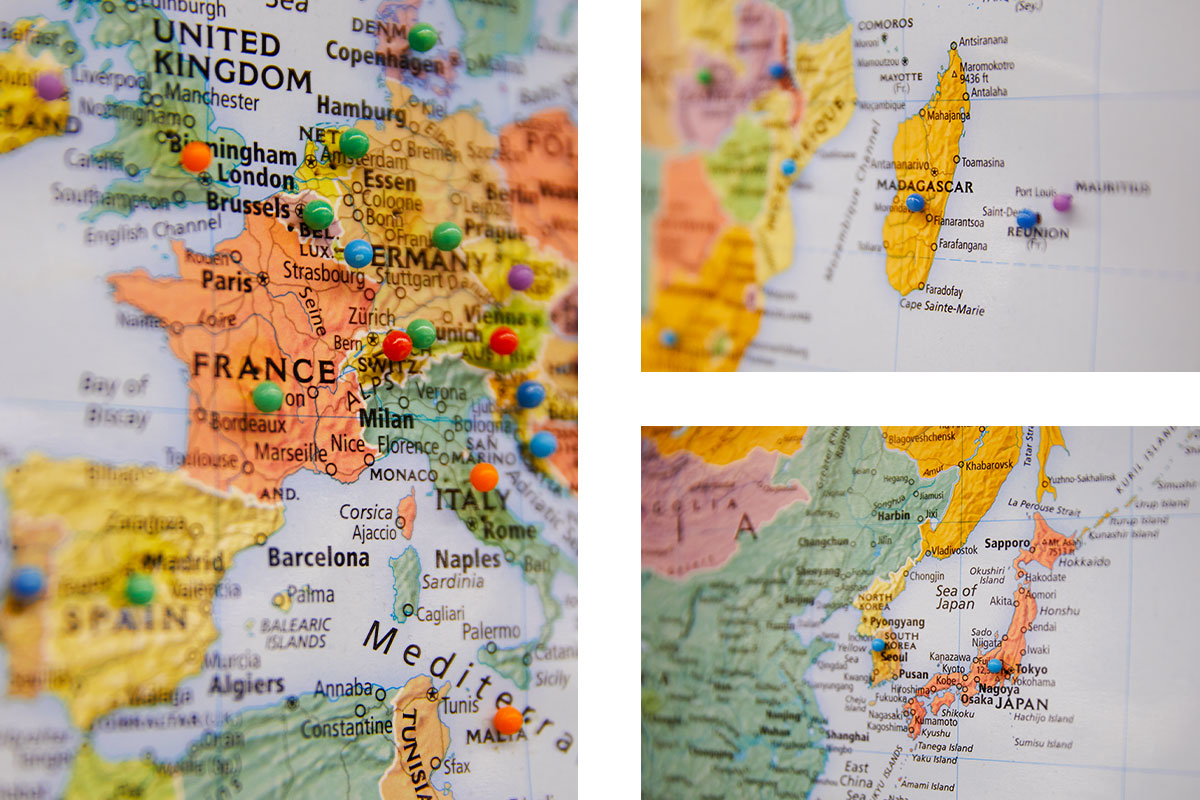 Global Reach
Chagrin Valley Soap & Salve
Solon, Ohio
"I remember when we started, we had a map of the world in Ida's house, in our workspace. And every time we would get a customer from a new country, we would put a pin on there," says Christine Hill. Today, that tradition continues in the shipping center of Chagrin Valley Soap & Salve's production facility in Solon. Chagrin's map now indicates the customers they've reached nearly 200 countries across six continents, thanks to digital tools, including Google Ads and Google Analytics.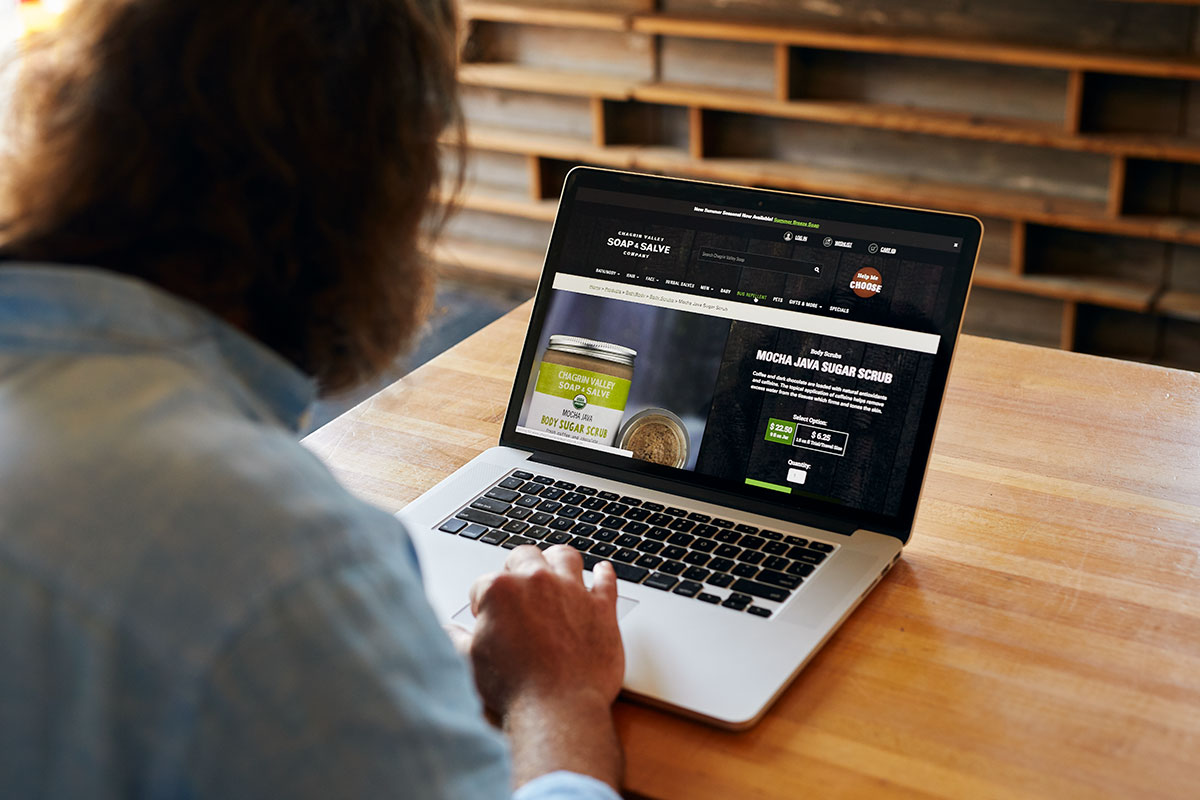 Going Digital
Chagrin Valley Soap & Salve
Solon, Ohio
Sam Friedman can learn a lot about his customers all around the world by simply checking Google Analytics. A few years ago, he discovered that a blog post featuring his mother's recipe for apple cider vinegar hair rinse was attracting tens of thousands of visitors—including many from Europe—to the company website every month. Armed with that knowledge, the company started manufacturing the rinse and selling it online, and now the product is a top-seller.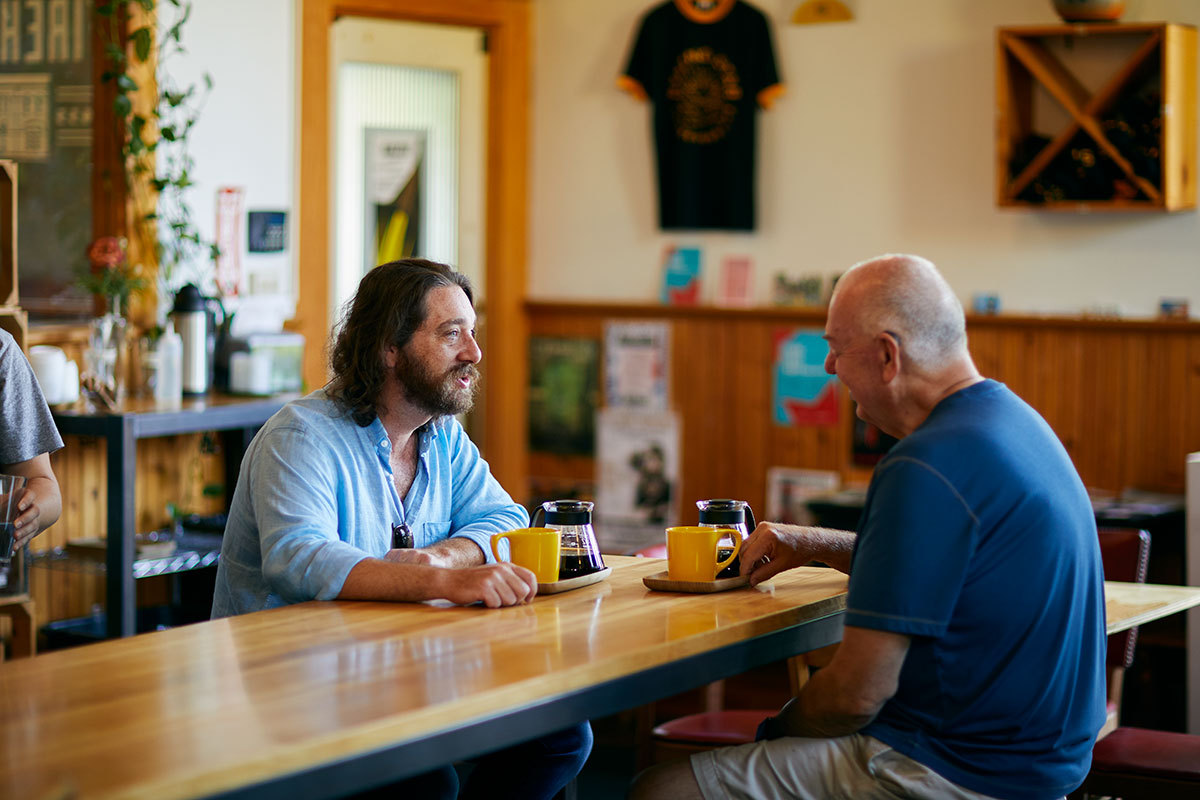 Local Sourcing, Global Reach
Rising Star Coffee
Cleveland, Ohio
When Friedman was looking for local coffee to include in some of his skincare products a few years ago, he contacted Kim Jenkins, the founder of Cleveland-based Rising Star Coffee Roasters. "We've been supplying him coffee ever since," Jenkins says. "We then offer the products that he produces with our coffee in our cafes. It's a nice relationship."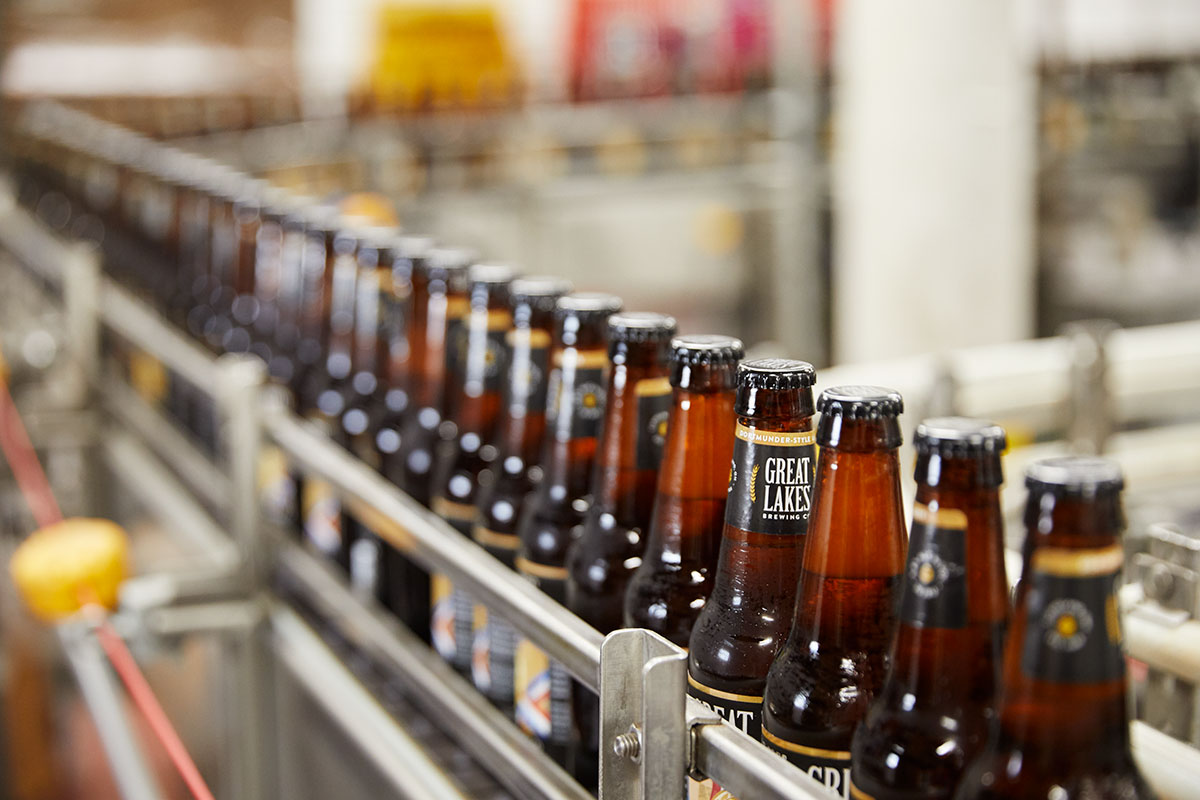 Local Sourcing, Global Reach
Great Lakes Brewing Company
Cleveland, Ohio
Bathing in beer is a practice that goes all the way back to the Middle Ages, and according to Chagrin Valley Soap & Salve, it helps make skin "smooth and supple." That's why the company uses some of Great Lakes Brewing Company's low-fill beers— bottles that weren't filled all the way, and are therefore unsellable—in its soaps. "We're finding a way to use that beer in a way that makes sense for us, as well as the greater good," says Adam Ritterspach, the brewery's communications coordinator.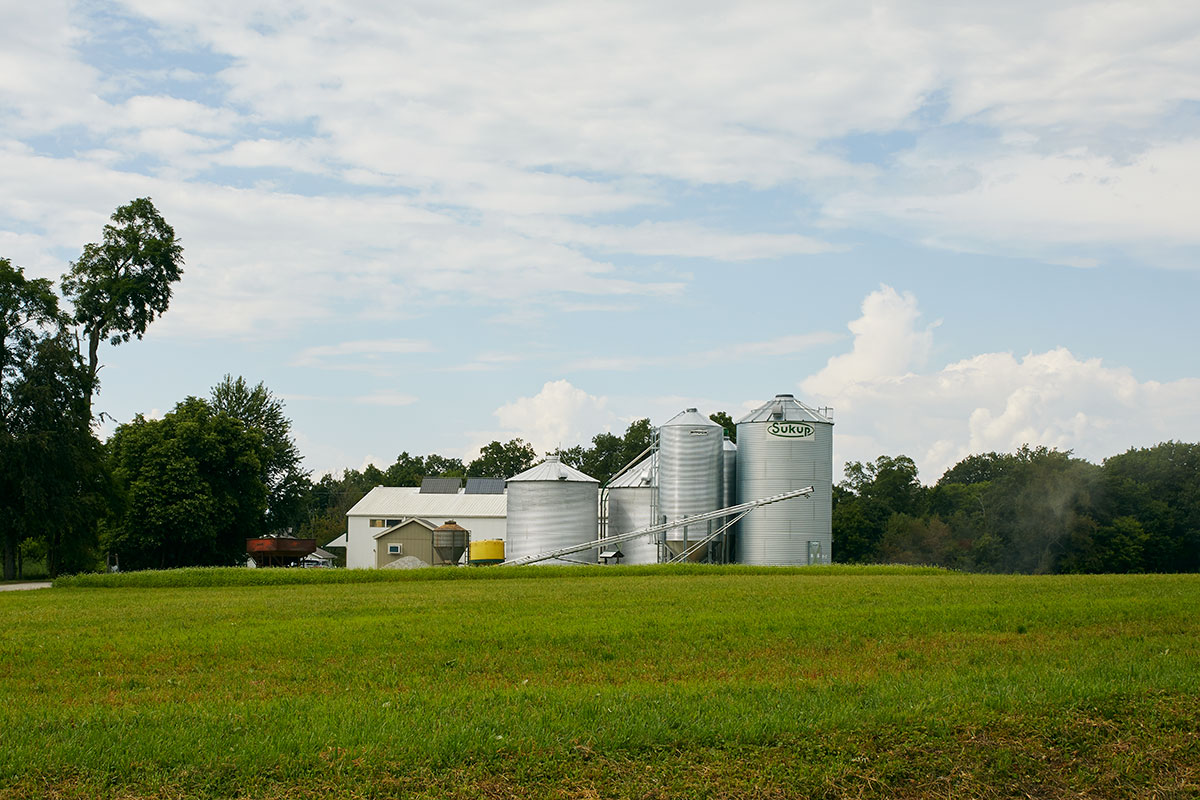 Local Sourcing, Global Reach
Stutzman Farms
Holmes County, Ohio
Friedman drives out to Monroe Stutzman's organic grain farm in Holmes County to pick up rolled oats and adzuki beans for use in Chagrin Valley Soap & Salve products. "Supporting local businesses, supporting one another, that's a top priority for me, just like it is for him," Stutzman says of Friedman.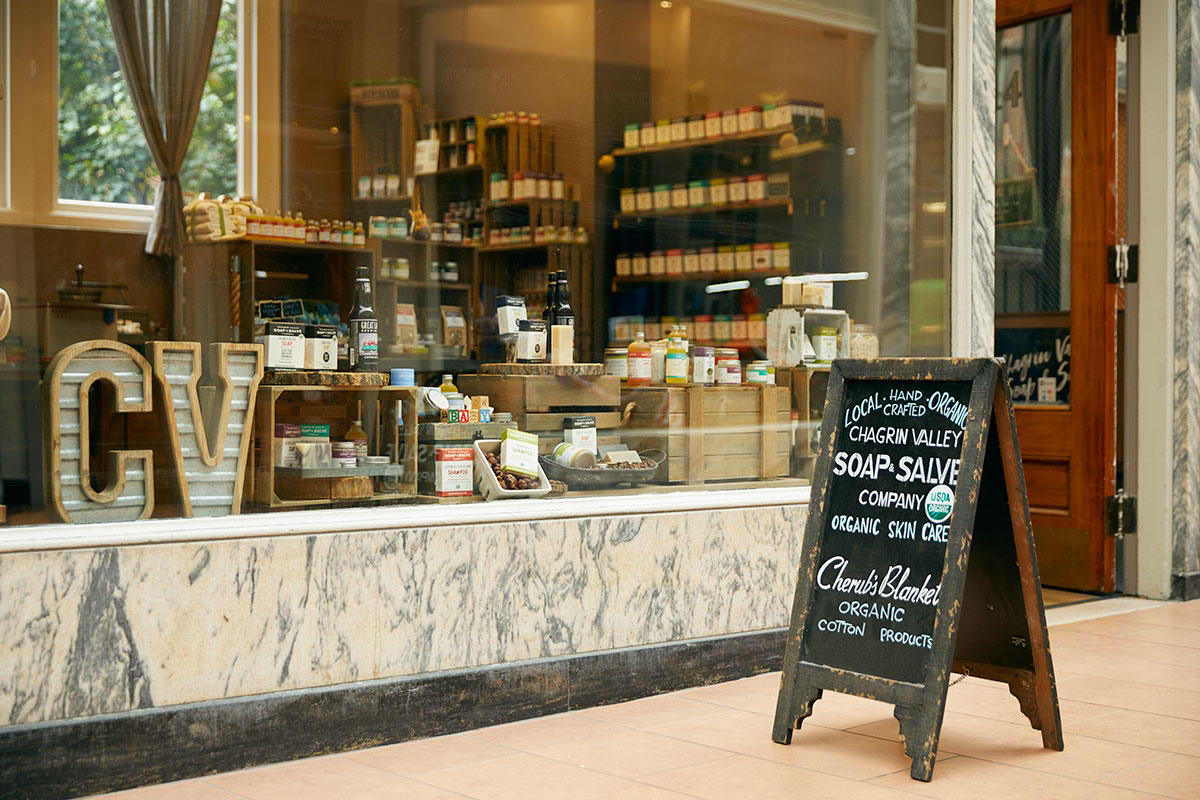 A Global Brand's Local Hub
Chagrin Valley Soap & Salve Retail Store
Cleveland, Ohio
"Clevelanders love Cleveland things," Friedman says. At Chagrin Valley Soap & Salve's retail store in the city's downtown district, "Cleveland things" made with local beer, local coffee, and local grain are easy to find. While Chagrin Valley Soap & Salve started out as a global brand, Friedman says, it's "integrated now in the entire community."
While the number of small businesses that export has ballooned, there is considerable room for growth. Today, just 1 percent of America's 30 million small businesses export, 58 percent of which only export to one country. Many small businesses do not sell products or services that are right for global expansion. But for those who do and are eager to grow, selling overseas is a great opportunity. The Small Business Exporters Association found nearly half of non-exporting small businesses say they would export if they had the knowledge to get started, and had help navigating regulatory barriers and payment concerns. Those resources are increasingly available online, including how-to guides from shippers like FedEx and searchable databases of trading partners from government agencies like the Small Business Administration.
Even at Chagrin Valley Soap & Salve, a model American exporter by all accounts, Friedman believes he could do more to grow his company's global market share. Soon, he'll travel to Denmark and the Netherlands for his first overseas business trip, where he plans to meet with wholesalers he hopes could become small distributors. He also aims to use analytics more regularly to understand the habits of shoppers in other countries. Chagrin Valley Soap & Salve's international customers, he says, are "banging at our door," and he wants to give them what they want. But expanding Chagrin Valley Soap & Salve's global business isn't just about keeping people abroad happy; ultimately, Friedman says, it's about making a greater impact on the lives of his friends and neighbors in Solon. "There's something very special about growing a community like we are and supporting the people around you like we are," he says. "The best we can hope for is that every year we bring in another."
Small businesses are doing more business internationally than ever before.
Review the key points in our guide.