Resilience is about more than just reacting. It's about envisioning and creating a better future, combining short-term solutions with long-term planning. This article shows how organizations in Japan are doing just that.
T wenty-five years ago, the city of Kobe, an industrial center west of Osaka, was shattered by the Great Hanshin-Awaji earthquake. Kobe's port was destroyed, and the Kobe-Osaka highway was toppled. More than 6,000 lives were lost, and more than 100,000 buildings were damaged. In the months and years that followed, the local government and city leaders had a choice: rebuild the city as before, or think of a new role Kobe could play in Japan's long-term future and a new path towards economic and social redevelopment.
Their choice has paid off. Kobe is one of the busiest ports in the country, but it also features an entirely new, state-of-the-art scientific hub. The locality, the government, and a network of businesses and research facilities united to transform Kobe and rebuild it around the Kobe Biomedical Innovation Cluster (KBIC), which today includes 370 companies, universities, research institutes, and specialized hospitals. The KBIC creates jobs, stimulates the regional economy, and contributes scientific advances that benefit the global population. It is a testament to a bold, innovative form of resilience in a country that has weathered crises before, and used each as an opportunity to create a new, purpose-driven path forward.
"As part of the region's economic and social revival, a new focus has been placed on the life-sciences industry, which was expected to be a growth industry in the future," says Inoue Chihiro, KBIC's science communicator.
The KBIC's goal is ambitious: "to promote translational research by establishing an integrated process from basic research to clinical application and industrialization," according to Inoue. That requires involvement from everyone from pharmaceutical companies to researchers, including experts from RIKEN, Japan's leading research institute.
The Research Complex program is a Japanese governmental initiative with Kobe city, Hyogo prefecture, RIKEN, and 28 academic and 126 industrial partners, which form the "Kobe eco-system." It aims for the advancement of precision health-care science, such as understanding the different stages of pre-disease and disease. It also focuses on the efficient development of drugs, supplements, and nutrition, and proposals for better quality of life.
"RIKEN and our government would like to strongly promote collaboration between industry and national institutes," says Dr. Watanabe Yasuyoshi, team leader at RIKEN's Center for Biosystems Dynamic Research. He adds that RIKEN chose to be a part of the KBIC because of the institute's philosophy of innovation.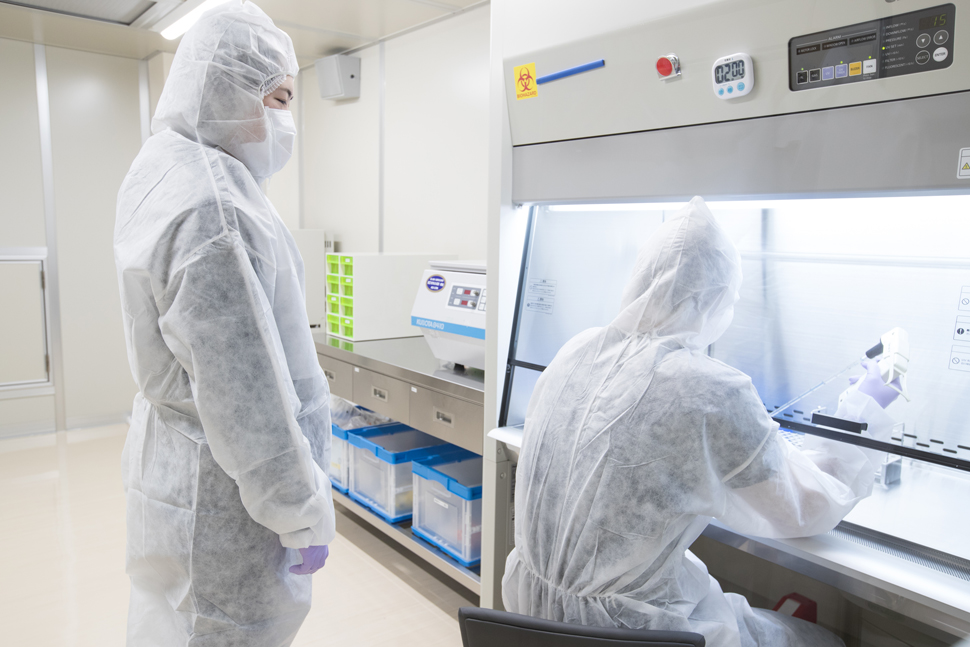 Don't just start over—start something new
Resilience is not just about recovery, but about creating new purpose. The KBIC is one example, and Japan's history shows that the approach can be applied in different contexts: for instance, opening a solar-powered hydrogen plant in Fukushima after the 2011 Tohoku earthquake and tsunami devastated the prefecture, or starting a knitting company that brings a new kind of industry to the area, sustaining jobs long after the immediate crisis.
Though the KBIC was officially established in 1998, its intended purpose of improving global health is being proven anew. The cluster, which has the cumulative strength and resources of all its research, pharmaceutical, and business members, is activating to address a new kind of crisis: the COVID-19 epidemic.
The Foundation for Biomedical Research and Innovation at Kobe (FBRI) is fast-tracking research and development of COVID-19 test kits and treatment drugs at multiple bioscience companies in the KBIC; hospitals and medical institutions are streamlining their intake and tracking of COVID-19 patients; and a powerful supercomputer called Fugaku, developed by the research institute RIKEN, is available to vetted researchers working on COVID-19-focused projects.
The speed with which the KBIC can make unified pivots like this is due in part to the proximity of all involved parties.
It even has a dedicated team for making the right connections between different institutes and facilities, "promoting collaboration between KBIC and international bioclusters, and facilitating trans-sector partnerships."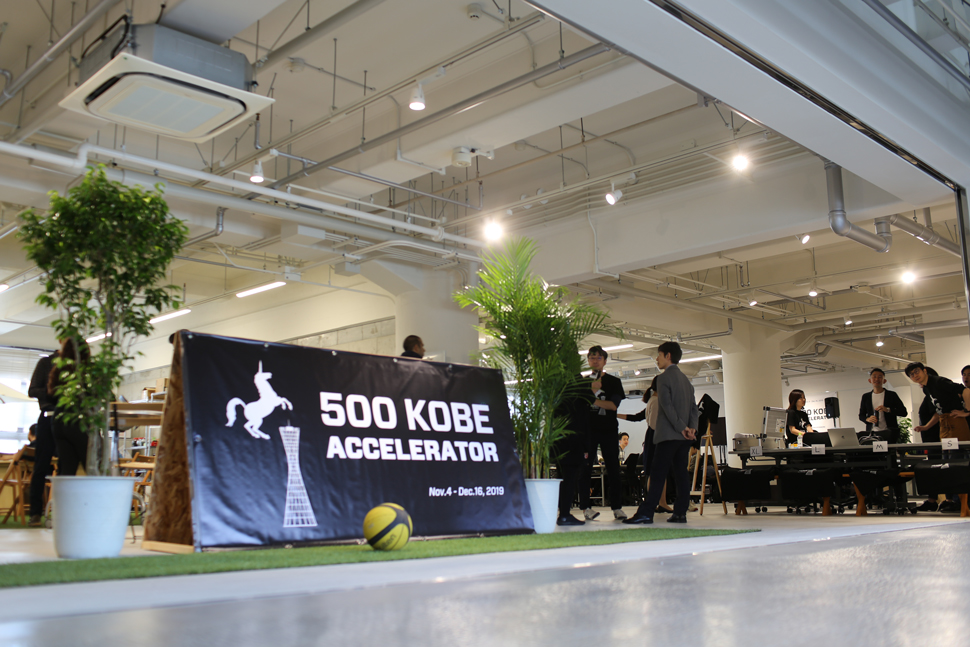 Accelerating change
But as the country knows all too well, real resilience and crisis management requires more than addressing the immediate needs of the moment. It requires looking towards the future, and building new things to serve it. That's the philosophy behind 500 Kobe, an accelerator program hosted by 500 Startups and the city of Kobe, in which groups from all over the world can gain access to the KBIC's resources and network to advance groundbreaking, technological ideas that contribute to a healthier, safer future.
For example, T-ICU, a graduate of the 500 Kobe program, provides remote intensive care virtually, making health care more accessible to patients and relieving overburdened hospital ICUs. "The demand for tele-ICU is increasing, with the purpose of preventing medical collapse," says Nakanishi Tomoyuki, CEO of T-ICU, adding that the COVID-19 epidemic proves how valuable the concept is. Nakanishi feels confident that remote health care will continue to receive priority in Japan in the years to come, even after the current crisis subsides.
Another graduate, Splink, is developing a technology platform that combines digital therapeutics with medical databases to build a better medical understanding of brain health. "Given the aging population, such industries are becoming more and more important," says Aoyama Yuki, founder and CEO of Splink. "Japanese people are interested in preventive medicine and service. This unique healthcare culture and ecosystem allows the R&D institutes, academia, and companies to have good access to rare data with high rarity worldwide, and accelerate the R&D in medical and biological fields."
Splink collaborates with RIKEN, whose computational sciences department is headquartered in Kobe. "This will lead to a positive cycle that generates both technology and science seeds, and high-value healthcare services," Aoyama says. "I am aiming to bring out this positive ecosystem for the global aging population."
A new standard in Japan
Leaders at RIKEN, too, know that this is an opportunity to again create something new out of a crisis. According to Dr. Matsuoka Satoshi, the director of RIKEN's Center for Computational Science, that could be stronger relationships and lasting solidarity amongst the members of KBIC and beyond. "We have done work with these city and prefectural governments, and the researchers, but we'd like to deepen it," he says.
Ultimately, the fusion between academia, the private sector, medicine, and government at the KBIC proves that the city has done more than just recover from a natural disaster. It has transformed into a hub that is making contributions to the country, and to the world, whether it's finding solutions for the COVID-19 epidemic, preparing for the global population to age, or simply creating a standard for what creative recovery and reconstruction should look like.
"The KBIC was an unprecedented vision for which there was no such model in Japan," Inoue says. "Ultimately, it has become a model for the next generation of science and industry. One of the lessons of reconstruction after the Great Hanshin-Awaji earthquake is that creating uniqueness can be the way to the future."