Resilience is about more than just reacting. It's about envisioning and creating a better future, combining short-term solutions with long-term planning. This article shows how organizations in Japan are doing just that.
T he supercomputer wasn't supposed to be in use until 2021. But the Fugaku, like everyone else, had to change its plans when COVID-19 swept the world.
The Fugaku is a supercomputer in development at RIKEN, Japan's leading research institute, in collaboration with Fujitsu. RIKEN has pioneered innovation in science for more than a century, employing more than 3,000 people in Japan and overseas. Funded by the Japanese government, the institute has produced Nobel prizes, groundbreaking scientific technology, and effective collaborations with research and business partners in its mission to improve global health. The Fugaku is one of the institute's most recent breakthroughs: It was recently ranked the fastest supercomputer in the world, able to perform 415 quadrillion computations per second. But despite those striking statistics, "we're not shooting for glory," says Dr. Matsuoka Satoshi, the director of RIKEN's Center for Computational Science (R-CCS). Rather, the Fugaku was designed to be accessible to users from a variety of disciplines and institutions, rather than highly specialized.
This synchronization between government, industry, and research in Japan means that there can be rapid, collaborative shifts to addressing a crisis when it strikes. The country has faced national disasters before—ranging from devastating earthquakes and tsunamis to global health threats—and is primed to respond effectively as one, no matter the context. It also knows how to balance short-term needs with long-term, sustainable plans.
That's why in March of this year, all of Fugaku's stakeholders—RIKEN, its industrial partner Fujitsu, and the Japanese Ministry of Education, Culture, Sports, Science and Technology—agreed it was too powerful not to deploy against the mounting public health crisis. "We can demonstrate its intended purpose of solving societal problems in Japan and the world by helping solve the societal problem of COVID-19," Dr. Matsuoka says.
So RIKEN made the Fugaku's massive processing capacity available to vetted research projects dedicated to combating COVID-19, allowing teams to submit detailed proposals for how they would use the Fugaku. Since the supercomputer was designed to be both powerful and easy to use, there were relatively few technical limitations or obstacles for scientists, no matter their discipline or background.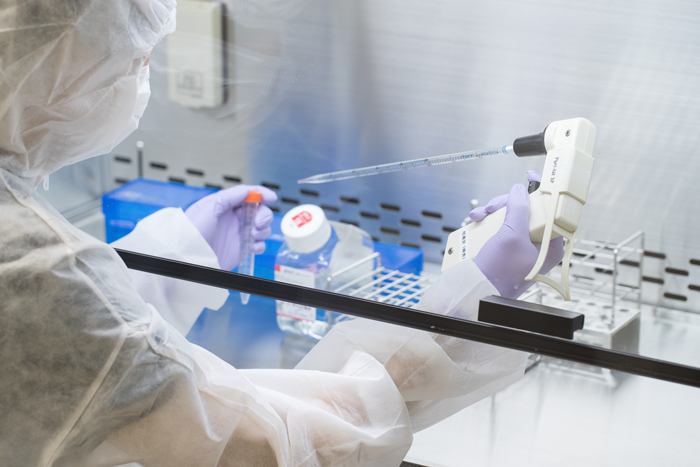 One of those teams is analyzing the molecular interaction and protein structures of the virus, which will allow researchers to develop effective drug candidates with strong binding characteristics to the virus' proteins. "We have already discovered that the computational performance of supercomputer Fugaku is 100 times greater than that of its predecessor, the K computer," says Dr. Fukuzawa Kaori of Hoshi University, a researcher on the "Fragment molecular orbital calculations for COVID-19 proteins" project.
Crisis response must be multi-pronged
That speed is critical in the battle against an epidemic that seems to change course every day. And in Japan, those quick reactions are supported on a national scale. "A special budget allowed us to establish a specific page dedicated to COVID-19 in our database, and to release 65 calculation results over a span of only two weeks," says Dr. Fukuzawa. "National and local government policies have greatly accelerated our research speed and have allowed us to attain crucial results that will help us to design drug candidates and to develop a vaccine in the future."
Other teams are using the Fugaku to test a massive database of pre-existing drugs for possible effectiveness in treating COVID-19, study transmission of the virus in closed, indoor environments, and model the long-lasting economic and social effects of the pandemic.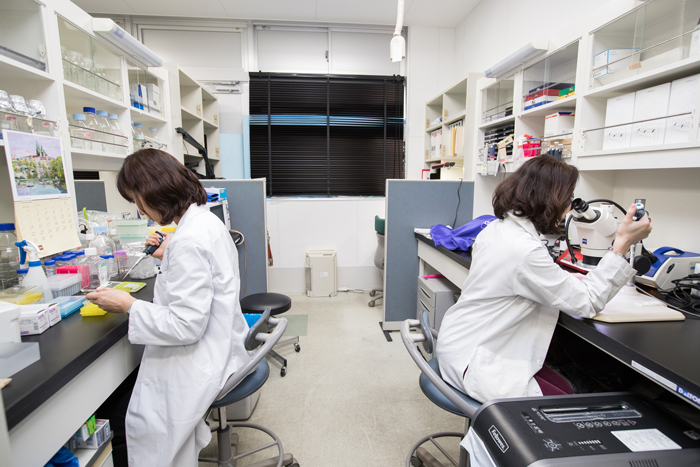 The range of projects given priority on the Fugaku reinforce Dr. Matsuoka's point that the COVID-19 problem is more than just medical or scientific: It's societal, with lasting economic, social, and cultural consequences. In Japan, resilience means more than solving the immediate needs for treatments and vaccines, but also preparing for a changed reality. How will restaurants and public spaces need to be redesigned? How will public transportation need to change? How can we predict the economic effects over the next few years, and mitigate them? These questions are being considered on every level of society and government, as the scientific community works to find answers.
Global society is sure to look vastly different in the years to come; COVID-19 research should encompass the long-term changes everyone will need to make, and the measures that will continue to keep us safe and the world functioning even if effective vaccines and treatment plans for this virus are developed. After facing and rebounding from multiple disasters before, Japan has a capacity for resilience that is being proven by its unified, future-facing, and interdisciplinary approach to addressing the current epidemic.
When Fugaku's resources were made available for COVID-19 research, Dr. Matsuoka braced himself for pushback—maybe from engineers who would want to wait until development was finalized, or from the few early users already running data through the computer. "But it turns out that everybody collaborated, no complaints. In fact, they were all gung-ho about this, including people who might be taking risks," he says. "Everybody's going to do their part in solving the crisis. I wouldn't say I'm surprised, but I've had a very pleasant experience with everyone's attitude. There is goodness in humans; we want to contribute to the greater good."