Food. Water. Medicine. Blankets.
Those four things immediately spring to mind when we think about disaster response and relief. But to get those supplies where they're needed—and to identify who needs them most—humanitarian workers, governments, and survivors need something else: the ability to communicate.
Established in 2000 by a group of Ericsson employees, Ericsson Response has set up communication networks after 60 crises in 40 countries. Staffed by Ericsson employees who volunteer to deploy on relief missions, Ericsson Response is a key technology partner to the World Food Programme and a member of the Emergency Telecommunications Cluster (ETC), a global network of organizations that provide communications in disaster situations.
Unfortunately, they'll be in increasing demand. Climate change is leading to more frequent, more severe natural disasters, which in turn lead to mass displacements and community upheaval. People rely on cell phones and connectivity in their everyday lives, no matter where they live. Alongside its ETC partners, Ericsson Response remains committed to applying its technical expertise when people need it most.
These are the tools that come with that expertise.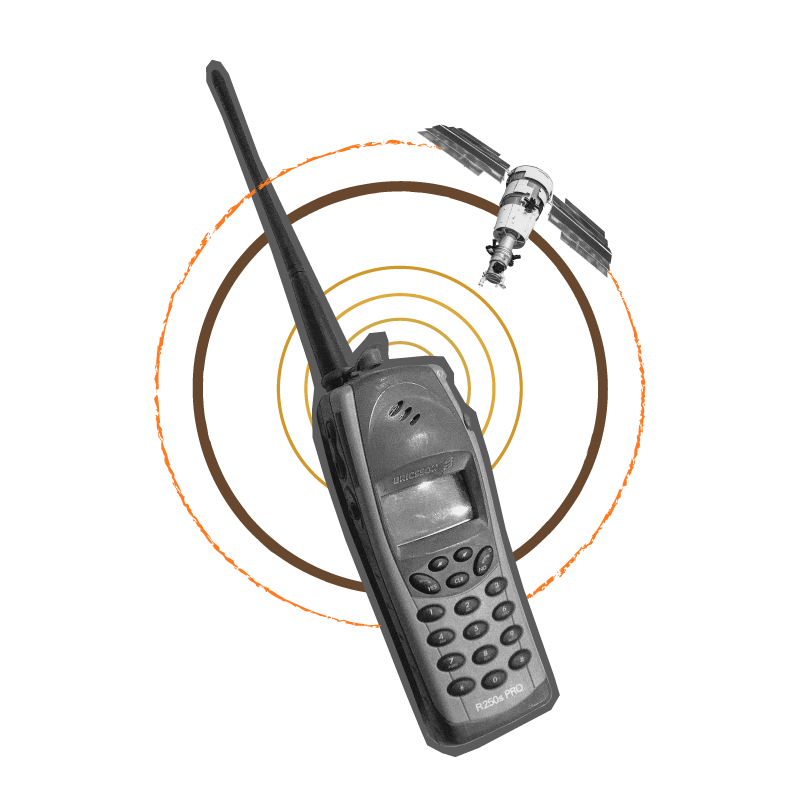 The Big Orange Phone
Satellite was one of the first ways humanitarians could communicate during disaster response, and it often remains a crucial first step in re-establishing networks. In the early days, the orange phone was iconic, as humanitarian workers in Afghanistan used it to make internal and external calls via Sweden through satellite. The device became synonymous to easy-to-use, external connectivity. Today, satellite communications also includes newer inventions like inflatable satellite dishes.
Notes from the field
"It was amazing to see the satellite container landing on a hill outside of Kabul that was able to provide connectivity back to Sweden to the humanitarians on the ground.

Every humanitarian at the Kabul response in 2002 would recognize the orange phone with the Swedish number next to it. This phone system made history. This is where the reliance, the expectations, and the hope that technology could provide support started."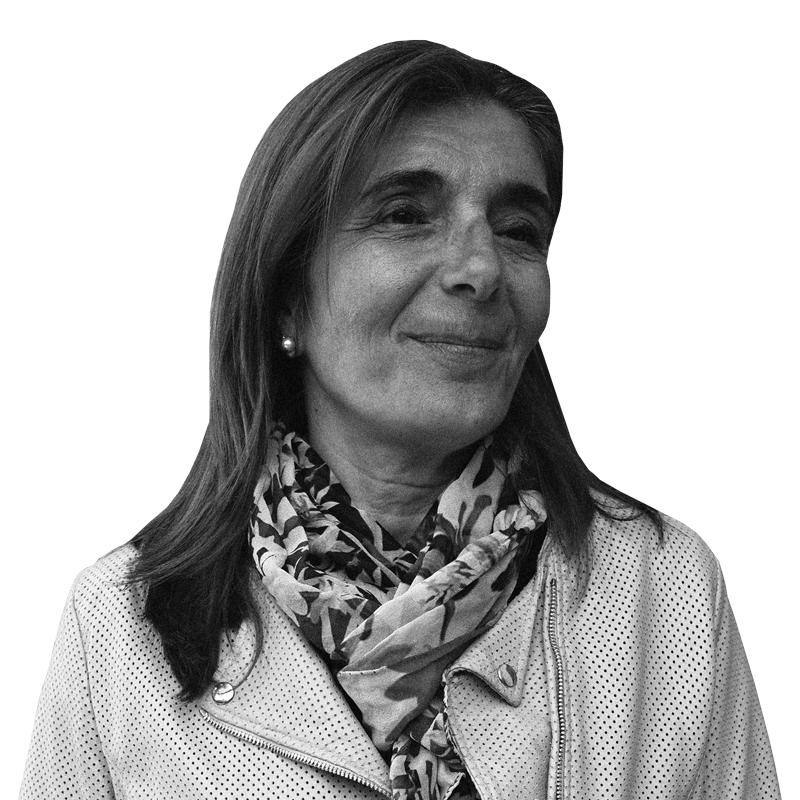 Enrica Porcari
Chief Information Officer and Director of Technology, World Food Programme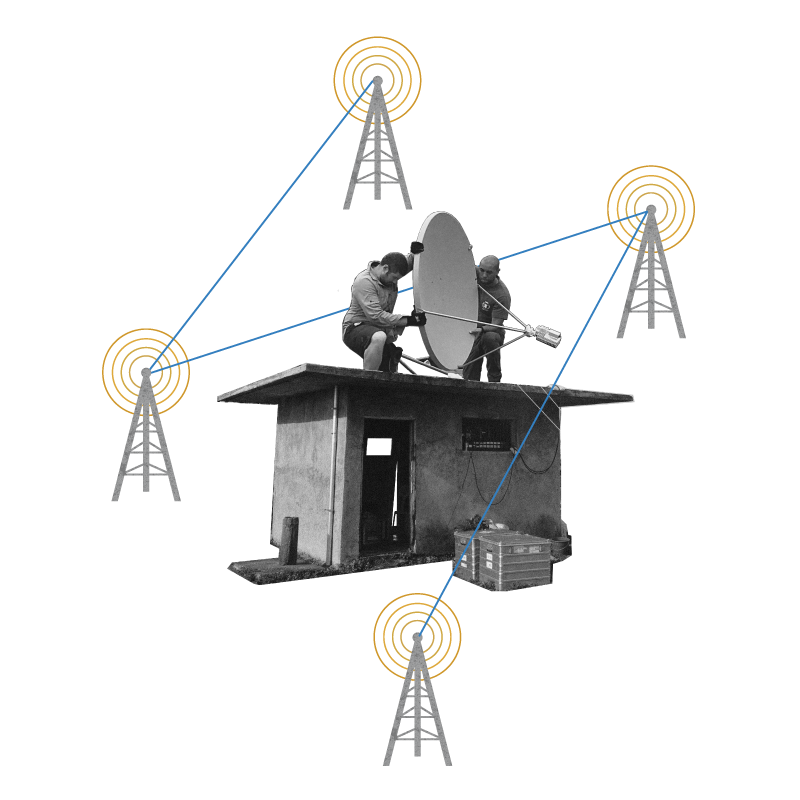 Radio communication
Radio is an essential tool for humanitarians and local officials, both for broadcasting information and short-range communications. Ericsson Response sets up and recovers radio networks for humanitarian workers, which is essential for security communication; it even saves lives in critical situations.
Notes from the field
"In 2003 in Iraq, we were establishing communications across the offices where the UN and various NGOs were operating. One weekend, we were setting up a radio room, and we heard a scream from a woman on one of the radios.

We were able to see the ID of the vehicle that she used to call for help, and to call the Baghdad office and tell them what was happening. At that moment, I was able to see firsthand how critical communications are, because a convoy had been ambushed. The lady who called for help luckily survived, and it was because of the communications that we were able to identify where she was. "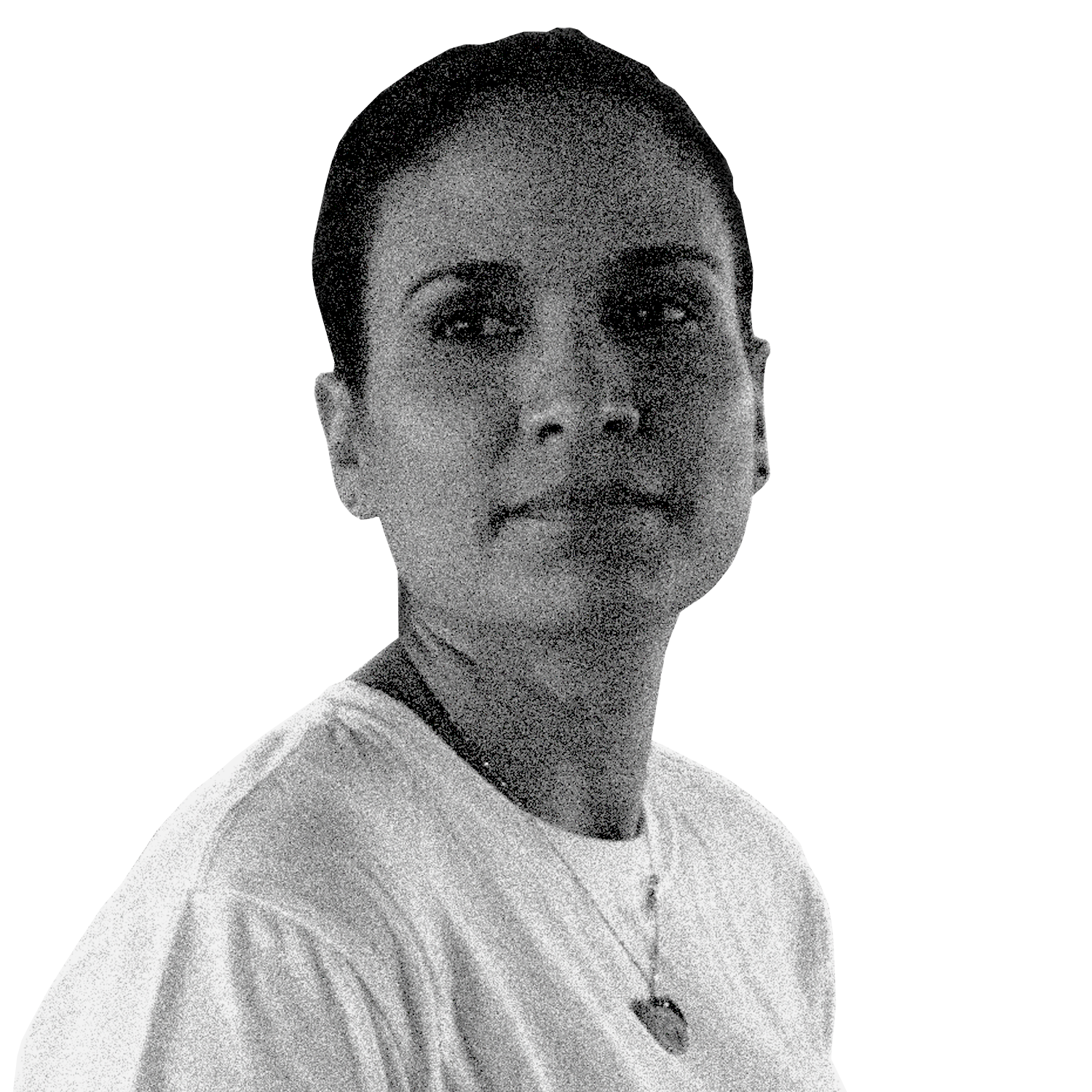 Gabriela Alvarado
Chief of IT Preparedness & Response, World Food Programme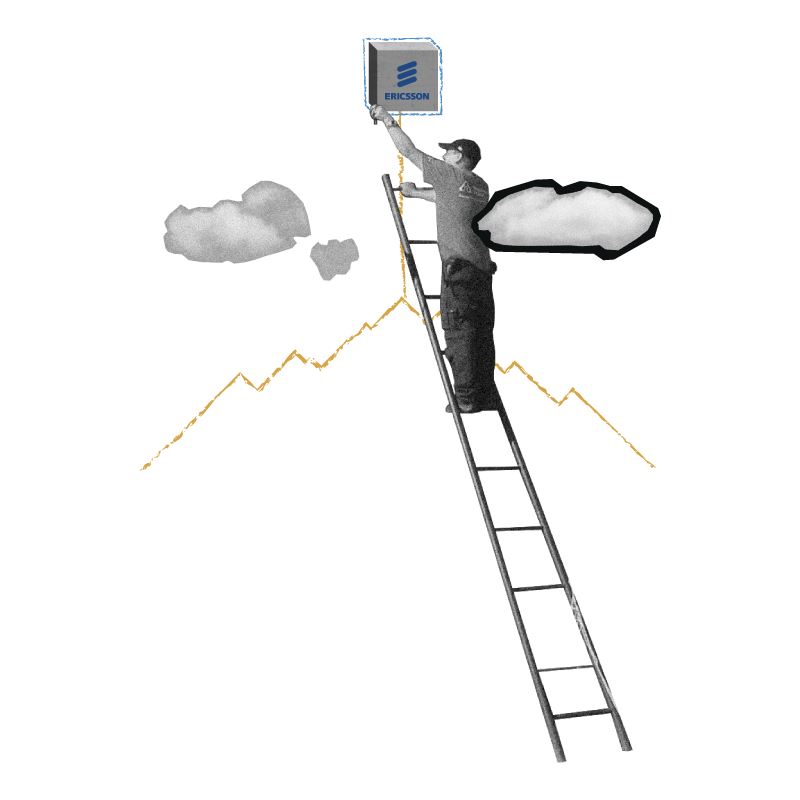 Internet
The process of bringing internet to a devastated city often begins at its highest point. The Ericsson Response team installs a wireless "star" point at the highest place they can access, and can expand the network wider and wider from there.
Notes from the field
"I get in the helicopter, and we start by going to the highest, best location in town and putting what we call a star, a hub, there. We run up the tower and install that. And from that tower we can link out to all the different locations. In installing that first one, if you do that well, the rest of the job is going to be easy. You can just walk around and connect all the locations on the ground."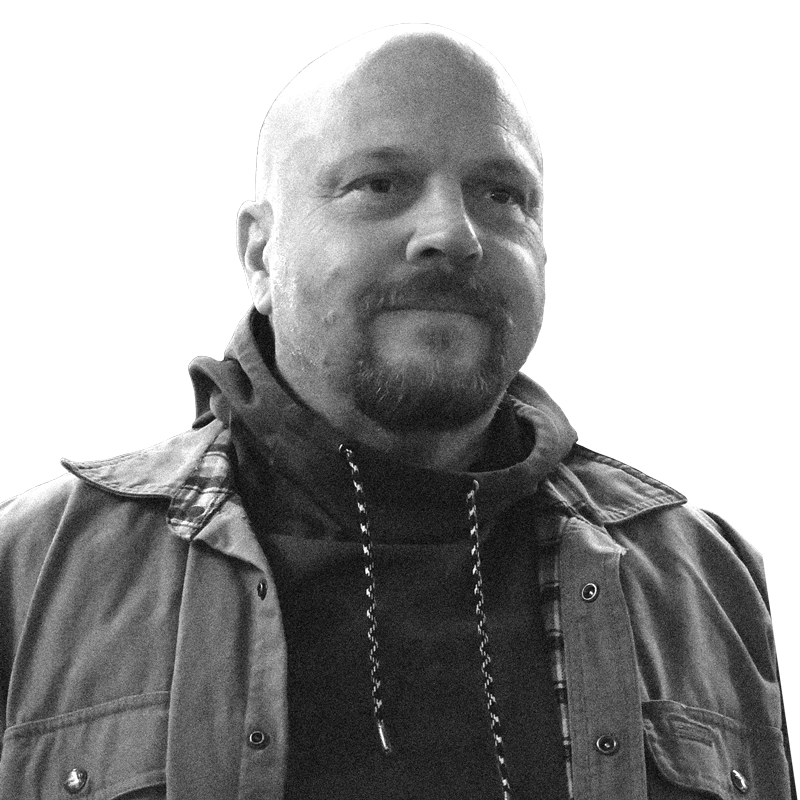 LP Svensson
Technical Expert, Ericsson Response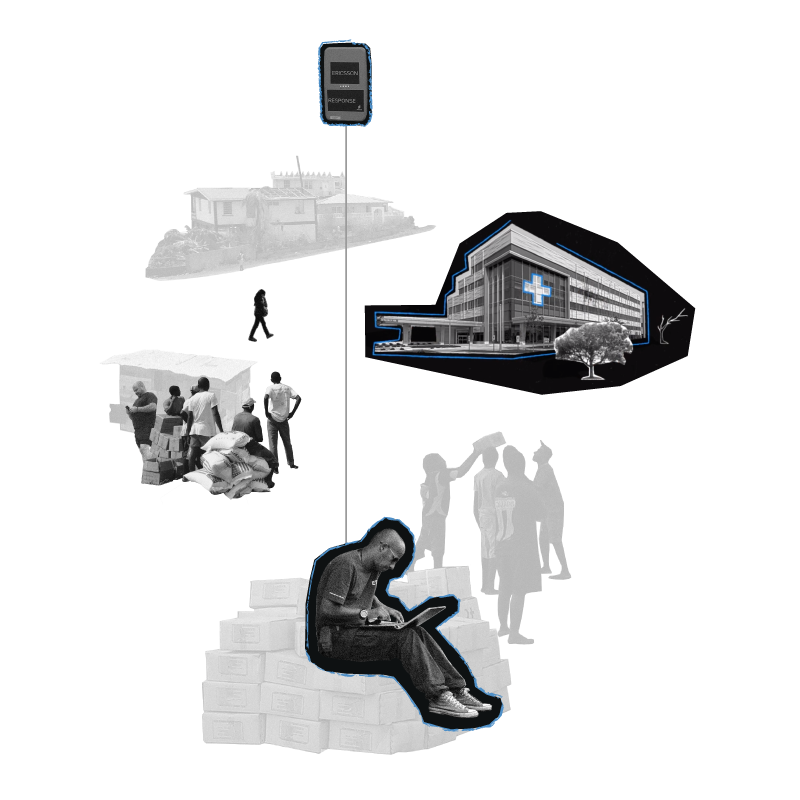 WIDER
After a wireless network is established, Ericsson Response uses their WIDER system to control who's accessing an internet connection, and how much data they use. This allows technicians to give the highest priority to emergency communications, and make sure that people with less urgent needs aren't slowing down the connection.
Notes from the field
"We need to manage this internet access. There could be hundreds or thousands of users in our system, and they cannot use this internet access in whatever way they want, because it's not enough for so many people. So we have our WIDER system, an access control system. The users log in to the system, and we can make sure that we distribute the bandwidth, the capacity that we have, evenly to all these different persons or organizations."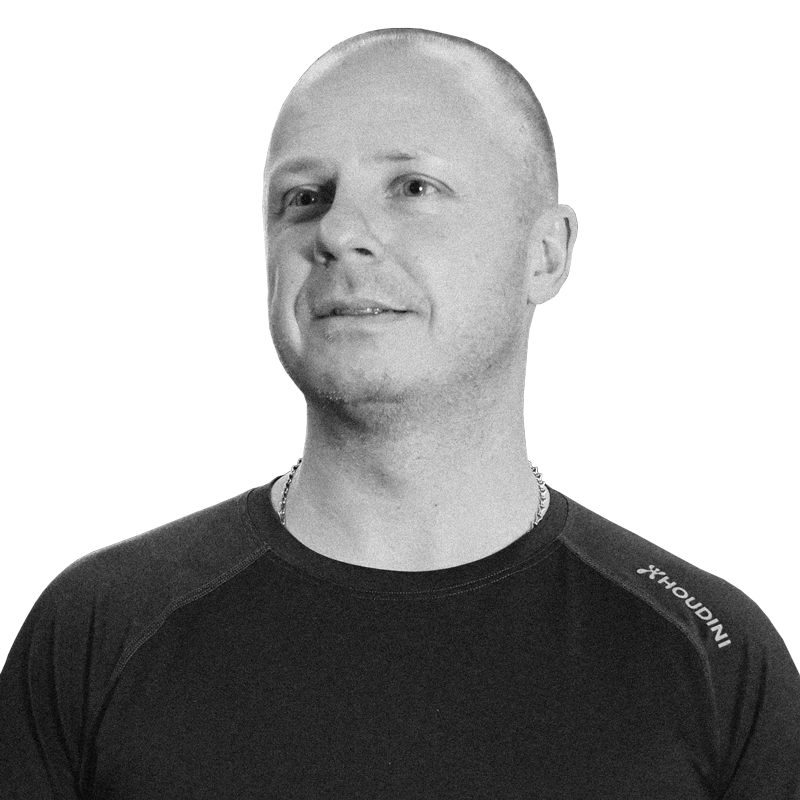 Martin Falebrand
Project Manager at Ericsson, Volunteer with Ericsson Response