I f you've paid attention to pop culture personal financial advice, you've probably heard a story that goes something like this: the reason you can't get ahead over time—or sufficiently save for a secure and comfortable retirement—is your coffee shop latte habit.
Or your love of avocado toast.
Or your fondness for streaming music and video services.
The thinking behind this is simple. It presumes that people fritter away far too much of their money on frothy little luxuries—and that in the long run, that thoughtless spending adds up, amounting to slow-drip financial self-sabotage. If all of us would instead eliminate our daily frappuccinos and other unessential purchases, we'd then have more money to save, putting us on track toward brighter financial futures.
Only that's not the whole story.
Yes, a penny saved is a penny earned. And sure, spending less on stuff that you don't need now can mean more money at your disposal later. Making a budget, being conscious of your daily spending habits, and cutting back on life's little indulgences when appropriate are all good ways to boost your savings toward the future.
However, they're not the only ways to do so. After all, a penny saved is still just a penny. When it comes to planning, saving, and preparing for tomorrow, it's arguably less important to sweat the small stuff than to make smart, thoughtful decisions about a few big things—the key choices that almost always play a major role in building long-term wealth.
"The idea that you're not rich because you buy coffee is ludicrous," says Billy Hensley, president and CEO of the National Endowment for Financial Education (NEFE), a Denver-based nonprofit that works to improve and maximize the impact of financial education. "It's lazy. Let's not be lazy. Let's change the narrative, and instead ask 'what is your goal? What do you want to achieve? And what are ways we can focus on your budget to help you achieve that goal?'
"There's this assumption that it is these five-dollar decisions that explain why people are struggling. But meanwhile, are people staying at a job when they could be making more across town? Do they understand how to refinance or renegotiate their debt? There are a lot of decisions people make that have nothing to do with their daily consumption that have much greater impact on their financial lives."
To better understand what those decisions are—and how people can best approach them—we spoke with Hensley and three other people with deep experience in personal finance: Stephen Dunbar an Atlanta-based Executive Vice President, Equitable Advisors; Brandy Mickens, a Cleveland-based Executive Vice President, Mid America Branch, Equitable Advisors; and Jazmin Williams, a Charlotte-based Financial Professional with Equitable Advisors. Here's what they had to say:
It's Not Just the Cost of Cappuccinos, It's Also … The Cost of Your Home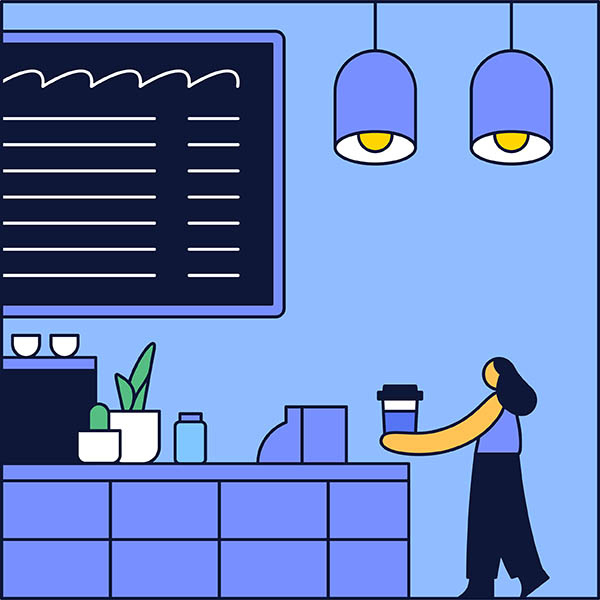 The math on this is simple. Even if you spend $5 a day on coffee, five days a week, that only amounts to $1,300 a year—nothing to sneeze at, but less than the $1,556 median monthly cost of homeownership in the United States.
For many Americans, home buying is the biggest financial decision of their lives, and one that can significantly impact their futures. Thanks to federal tax policy and price appreciation, homeownership can be a powerful means of building wealth over time. But it also carries risks, with returns on investment varying widely across geographic markets and timing of purchase.
Brandy Mickens:
This is a really important decision, and a lot of people feel pressure to buy. Talk about it first! Make sure that it's the right time and the right situation for you and your family. Make sure that your finances are in order, and that you're not buying too much before you are really ready for it—if your mortgage payments are eating up the majority of your income, that can keep you from doing other things and create a lot of stress. You'll be in a much better situation if you're not making so many other sacrifices to stay in your house.
Jazmin Williams:
A home is an asset. But people can get tripped up on that, too. They think, "I'll buy, build equity, and then sell down the road to create wealth." But if you don't consider how your home is going to become more valuable—or how the market is trending—that wealth you thought you were building could end up just going into another house and mortgage that leaves you in the same place.
Billy Hensley:
When you're looking at buying a home, you should consider all the scenarios that could happen—especially the scenarios that you are planning to happen. So if you're a younger couple who wants to have kids, for example, don't just budget for your home based on your income. Budget for what childcare is going to cost. It can be insanely expensive.
And don't forget maintenance and repairs. When I bought my first house, I was moving from an apartment. I didn't have anything. I had to buy a water hose, a hoe, everything you'd need for yard work. Then, while I was putting new windows in, the furnace failed and I had to put in an entirely new one. Given my income at the time, that was a shock to say the least!
In addition to home, the geographic location of where you live—town, city, state, and region—can have a major impact on your current and future financial status. Some of the country's most prosperous areas, including so-called "superstar cities," offer higher salaries and more opportunities, but also higher cost of living.
Jazmin Williams:
There's a lot to consider with where you live—the cost of living, different types of taxes, where children are going to school and how expensive that is.
Location also counts a lot in retirement. Long-term care costs, for instance, are different in every single state. In some places, they can be three times higher—and people don't realize that. Lots of people want to retire in Florida or Hawaii or California. But sometimes, those states are not cost-efficient for your later years.
Billy Hensley:
Where you live can be a financial investment. If it's a place that is historically and potentially always in-demand, there could be a higher cost to live and buy a home there—and also a potentially higher reward if that home appreciates in value.
But there's another component to this: the investment in your life and experiences. A place that is likely to have little growth in equity and value if you buy a home because it is in less demand may be a place where you will be paid less at work. But it also may be a place that is closer to your family and friends, or a place where you can do things like go hiking and fishing more easily. How do you weigh those things?
It's Not Just Tapas with Friends, It's Also … Education for Your Children (or Yourself)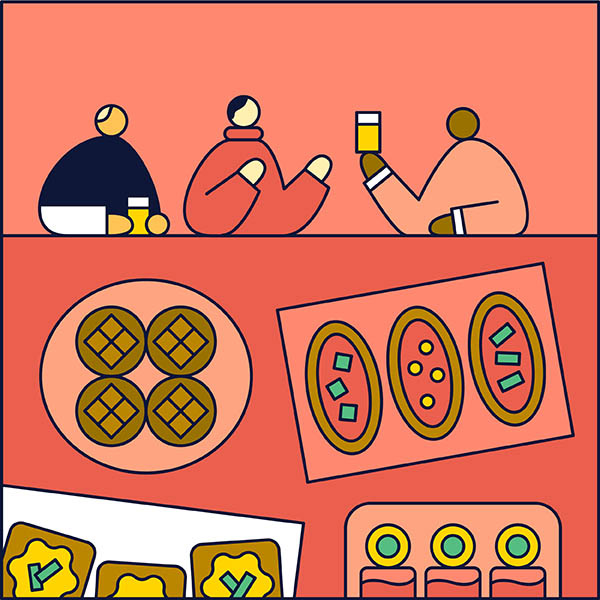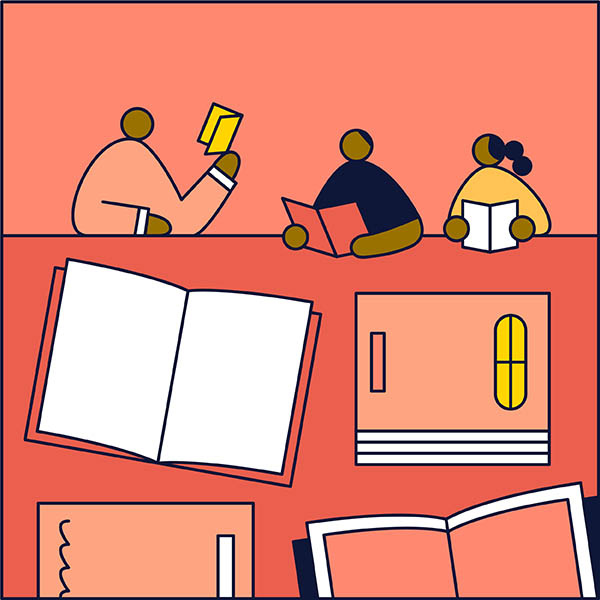 Paying for education, especially a college degree, often represents a financial tradeoff. On one hand, it can be extremely expensive—saddling individuals and families with onerous amounts of student loan debt, or eating up resources that otherwise could have been used to start a business or invest in other ways.
On the other hand, the payoff can be life-changing: in 2018, college graduates earned weekly wages that were 80 percent higher than those of high school graduates, and attending a particular school can be a launching pad for lifelong friendships, professional contacts, business partners, and even future spouses.
Billy Hensley:
I went to a small, private liberal arts college where I got to experience a lot more hands-on coaching and mentorship. And without that education, I probably wouldn't have a pretty cool job now!
But I also took on more debt than I should have. I was a first-generation student, and I just accepted the maximum amount I could get. I didn't know any better. In my 20s, it was hard for me to manage that debt. If I had just taken out a couple thousand dollars less each year, I would have been better off—and I probably would have more money saved to this very day.
So I can see both sides of borrowing for education. It can be an on-ramp to achieve a better life. If you are going to borrow for college, it's important to be truly educated about how that debt can be a burden, and what that education will mean for your future earning potential.
Stephen Dunbar:
I always tell people to get into the time machine and go into the future. If you're spending $200,000 on your child's education versus $75,000 on it, what will that look like for you and your family in the future? If you're able to save $125,000 and put it to work earning a modest rate of investment return, that could be $600,000 in 20 years. How does that amount of money fit into your long-term financial plans?
At the same time, imagine you're sitting at dinner with your future self. Are you thrilled that you only spent $75,000 on your child's education, or are you upset because they didn't get the college experience they wanted, or met the people at school that they could have? And think about what student loans could mean—if your child has a heavy loan burden, they might be limited in where they can live and work or in how they can live their life compared to someone with less debt to manage. Make what you imagine specific, and then you can make the best choice.
Choosing to pursue higher education—and how to pay for it—also can be emotionally fraught for parents and children alike.
Brandy Mickens:
These are tough conversations to have, because you don't want to stifle a young person's dream. But you also want to be realistic in terms of what it can mean to have long-term debt.
Jazmin Williams:
It's already an emotional decision. And that's magnified by the student loan debt crisis being so huge. It's almost laughable how much college costs inflate. When people see those numbers, they realize, "maybe I can't do as much for my children as I thought."
So one of the best things you can do is to set up a timeline and a plan for how much you need to be saving. And think about it as soon as possible—I start talking to my clients when they have young kids. Time is never on our side, so starting to put those funds aside sooner rather than later is important.
It's Not Just How Much You Spend on Cocktails, It's Also … How Much You Earn at Work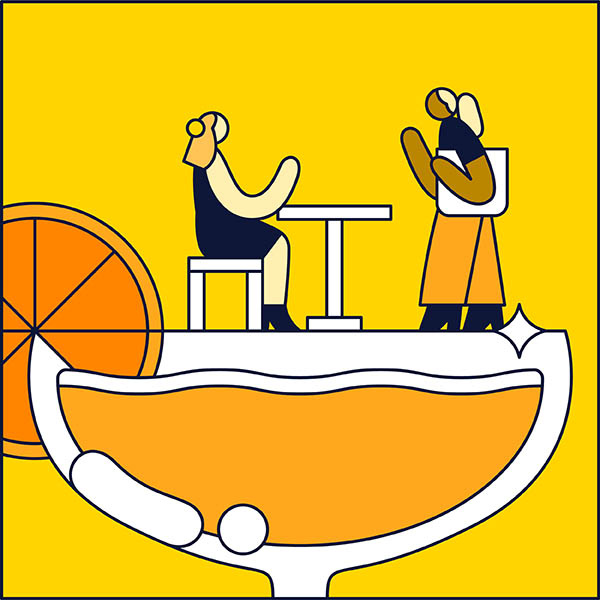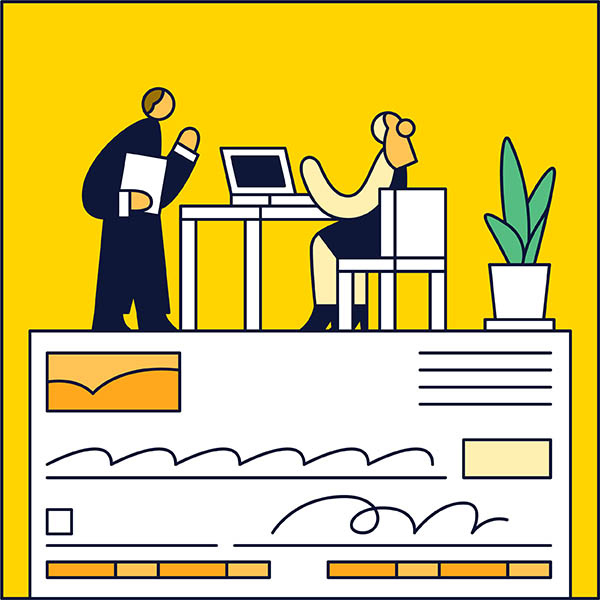 It sounds like a no-brainer: the amount of income you earn at your job largely determines your overall financial health today, as well as what you can save and invest for tomorrow. But what many people don't realize is that they might be shortchanging themselves by failing to understand their full worth in the job market.
Billy Hensley:
We all should know our worth. And it's important to explore that. You may be working at a place where your salary is under the median for where you are and what you do. Maybe you could go across town and make more. But maybe you have a great retirement package that is worth it in the long term. Or maybe you have great health insurance premiums that are very low.
You also need to advocate for yourself. Sometimes, you get your best raise by leaving for another job. But sometimes, it's just by being clear about why you are worth more and deserve a raise. That process can be intimidating. But right now, with as much information and data that's available to us, you can make an informed case and informed decisions.
If you're not sure about these things, it's worth the time to sit down and look at the cost and value of them. Your future self may thank you for it.
Another way to make your job work for you? Take advantage of every benefit your employer provides—whether it's paid vacation days, 401(k) contribution matching, or other perks.
Billy Hensley:
This is very fundamental. If you have an employer that provides any kind of benefit—retirement savings matching, extra health insurance, extra benefits like sessions with a financial counselor—take advantage of that! Those benefits will compound for your health, for your confidence and security, and for your bottom line. Utilize your benefit package as much as possible. It's meant to be used. Even small things, like getting your eye exam every year, can take one small expense off your plate.
It's Not Just How You Manage Streaming Services, It's Also … How You Manage Debt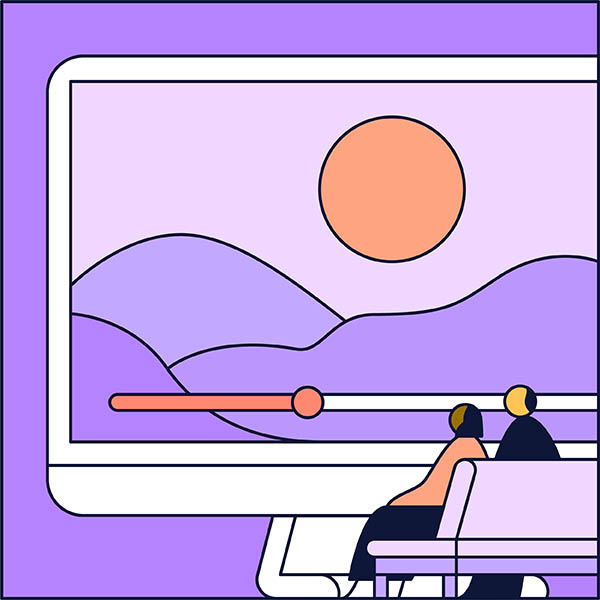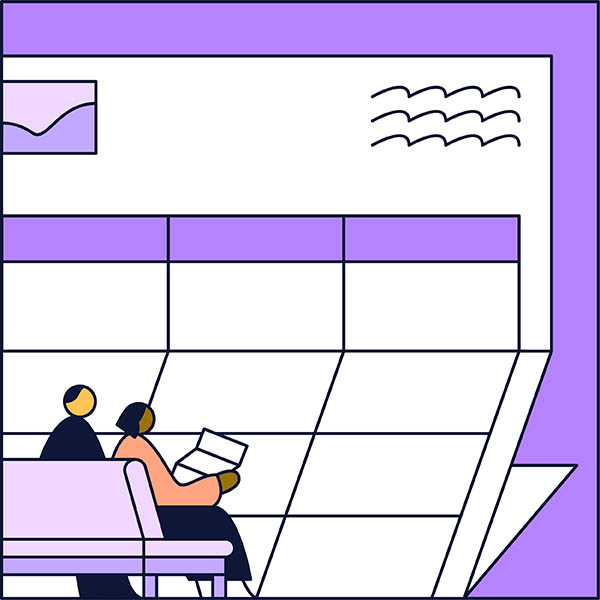 According to a 2019 survey, roughly half of all Americans subscribe to streaming entertainment services—and within that group, 13 percent either never or sparingly use those services, wasting an estimated $347 a year.
That's significant. But it's far less impactful than what people spend on credit cards, car loans, mortgages, and other types of debt—costs that often can be lowered through careful planning and attention to detail.
Jazmin Williams:
I always have my clients go through an expense worksheet to understand where their money is going. Why do we spend so much money here, and can we make efficiencies there?
Debt is a big part of that. Not all debt is bad debt. But how people manage their debt tells me about their tendencies and habits. Auto loans are a big one. A lot of times, people want a car that isn't really within their means or budget, but they figure out how to make it work anyway. Ask yourself: do you really need the 2022 XYZ luxury car? Or could you get a 2019 model with the same features but pay less per month for it?
Billy Hensley:
You might see a headline that mortgage rates are at a historic low, and think to yourself, "my rate is five percent, and refinancing would only get it to three, that's not a big deal." But if you think about the life of a loan, that could be something you should explore.
Of course, that means being ready to go through the mortgage processes again. Which means you need a healthy credit score, and likely some cash reserves. And that's not always easy or appealing. Sometimes, inertia can be the biggest enemy to our bottom line.
I'm guilty of that, too. I've had the same (pay) TV provider since 2004. I didn't want to pick up the phone and wait on hold for 30 minutes. But I recently called them and said, "listen, your product is just too expensive." Before I could even finish my sentence, they cut my monthly bill in half. That saved me $70 a month, and all it took was taking the time to look for a better deal.
It's Not Just Getting a Nice Haircut, It's Also … Getting Ready for the Unexpected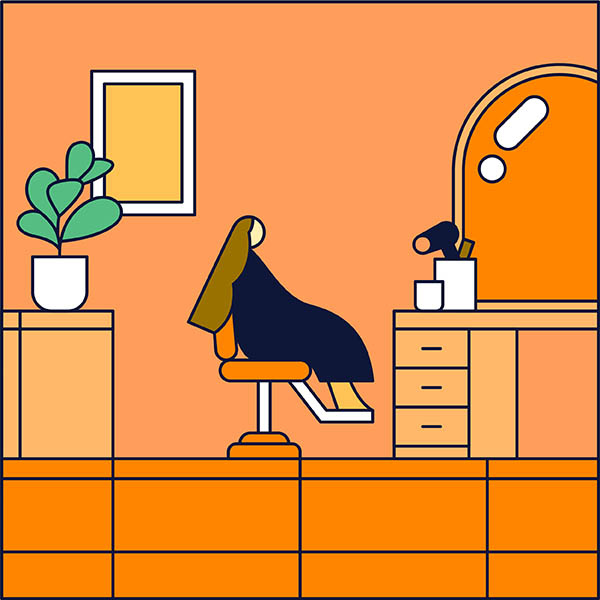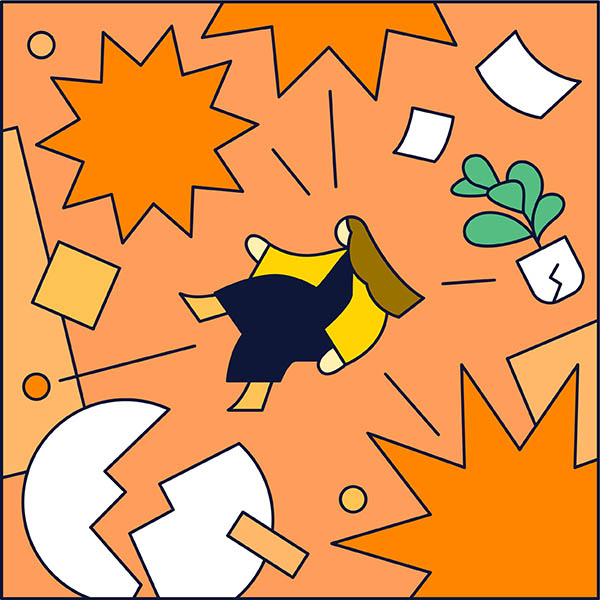 A flooded basement. A car that won't start. A sudden illness. Unexpected problems are as costly as they are inevitable, and can create significant financial hardship. Yet while many financial experts recommend setting aside an emergency fund that's equal to at least three months of take-home pay, 26 percent of Americans have less than that—while another 25 percent have no emergency funds at all.
Billy Hensley:
We tell people to put aside money for an emergency, but what we don't say is that it can take a long time to get there—because life is expensive in the meantime! So you need a plan for that fund, and a realistic timeframe to work towards it. Maybe you start by saving enough to cover all of your insurance deductibles. Then you chip away and build up one month's worth of expenses. Then more than one month. Nine months is not going to happen overnight for most of us. But that is okay; work toward it.
When you get there, it will do so much for you emotionally to know that money is there. And when an emergency happens, use the dollars. People can become reluctant to do that. They're proud of their fund. It took so much to get there. I've felt that myself—I've had a certain dollar amount that I wanted to stay at for my emergency fund, and if I had to dip into it, all I could think about was how long it would take to get back there. But don't put that broken hot water heater on your credit card. Use the fund! That is why it is there.
Life insurance also can be worth considering, particularly if other people depend on your income and future earning potential.
Brandy Mickens:
Life insurance is huge for protecting your family. If you're no longer here, how can your loved ones maintain their lifestyle? A lot of people do not plan for the unexpected, and that can totally wreck a person's future.
Jazmin Williams:
The times to think about life insurance are when you have big life changes—getting married, having children, a recent divorce, changing jobs. Maybe you got coverage when you were married, but now with having kids you need more of it. Or maybe you had coverage through your employer, but those benefits didn't follow you to your next job—not all benefits do.
One thing people don't think about when they are younger is joint debt and how it might not go away if you die. If something happens to you, God forbid, will your parents or siblings be stuck with that bill?
Billy Hensley:
There can be a struggle between what you can do now, financially, and what may happen in the future. A lot of decision making about life insurance comes down to how much risk you are willing to take—or how much you can afford to take.
I couldn't afford much life insurance when I was younger. I started out in education. I didn't make a lot of money. And I had a lot of student debt. When I turned 40, however, I took out additional life insurance—even though I already had term life insurance through work and I have no kids. I didn't want to leave my husband's financial future unsettled if something happened to me. It gave me a sense of relief that I can't describe.
Americans are living longer, and at some point after age 65, most will require assistance with the basic personal tasks of everyday life. While the U.S. Department of Health and Human Services estimates that the average American who turned 65 in 2015 will incur $138,000 in future long-term care costs, those costs are not covered by health insurance. (Medicare and Medicaid only cover some of those costs in certain circumstances).
The federal government also estimates that families will shoulder about half of that financial burden out-of-pocket—which can make long-term care insurance worth exploring as part of an overall financial plan for the future.
Brandy Mickens:
Not planning for long-term care needs is one of the biggest unaddressed issues I see as an advisor, whether it's individuals planning for themselves or kids planning for when their parents are at a certain age and need that help.
We are at time where people are living a whole lot longer. They're having kids when they are older, and still raising those children when their parents start having needs.
Jazmin Williams:
People need to take into consideration those future medical expenses. What if something happens to you and you need surgery and a nurse to come help you at home? What if someone is depending on you financially later in your retirement?
These are expenses that many people don't think about—and a lot of the time, they are way more expensive than people think. I like to show my clients a geographic map of what long-term care costs are in different parts of the country. That can actually help you decide where to retire.
It's Not Just the Money You Spend, It's Also … How You Save the Money You Don't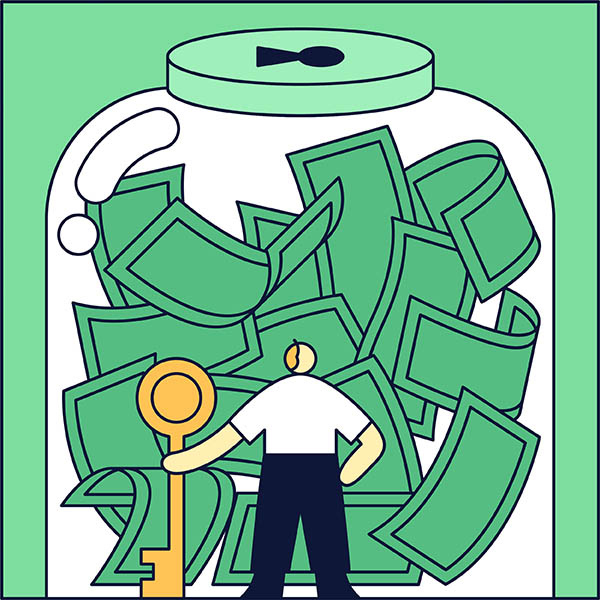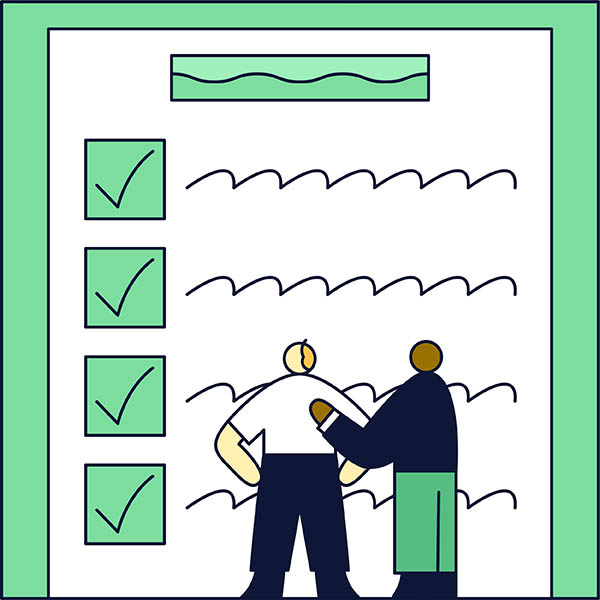 Reducing your expenditures—yes, even on coffee—can be an important first step toward a more secure financial future. However, what you do with that money matters more. A plan for saving and investing can help you get to where you want to be. And making that plan starts with setting realistic, achievable goals.
Brandy Mickens:
It's important to save with a purpose, and not just save forever, thinking you can never use that money. Maybe you want to have a certain amount of money in retirement. Or maybe you want to buy a new car. Whatever it is, having something attainable that you are working toward can keep you from getting burned out on saving.
I do that in my own life. I want to maintain my same lifestyle in retirement. I have a five-year-old daughter, and I want to make sure she has no debt from going to college. So I have to ask myself, "what do I have to save now, on a consistent basis, so I can achieve those goals?"
Stephen Dunbar:
Your goals have to be anchored in who you are, mentally, spiritually, and emotionally. If those things are in alignment, then the discipline of saving—of not having the avocado toast!—is not a hard choice. Choices become harder when someone else is telling you that something is the right thing to do, but you're not really aligned with it.
You know those silly commercials about going to a theme park after winning the Super Bowl? I like to ask people, what brings that feeling of pure joy to you? What are you doing? Who are you with? What have you accomplished? And that is what we try to set goals around. I can put a beautiful financial plan together, but if we can't answer those questions, we probably won't stick to it.
Brandy Mickens (CA Insurance Lic. #: 0M82255), Stephen Dunbar and Jazmin Williams offer offers securities through Equitable Advisors, LLC (NY, NY 212-314-4600), member FINRA, SIPC (Equitable Financial Advisors in MI & TN)Investment advisory products and services offered through Equitable Advisors, LLC, an SEC-registered investment advisor. Annuity and insurance products offered through Equitable Network, LLC. Equitable Network conducts business in CA as Equitable Network Insurance Agency of California, LLC, in UT as Equitable Network Insurance Agency of Utah, LLC, in PR as Equitable Network of Puerto Rico, Inc. Equitable is the brand name of the retirement and protection subsidiaries of Equitable Holdings, Inc., including Equitable Financial Life Insurance Company (NY, NY) and Equitable Financial Life Insurance Company of America, an AZ stock company with main administrative headquarters in Jersey City, NJ. Equitable Advisors is the brand name of Equitable Advisors, LLC (member FINRA, SIPC) (Equitable Financial Advisors in MI and TN). Billy Hensley is solely responsible for the content of his material, which is not in any way endorsed by, and does not necessarily represent the opinions, recommendations, or advice of Equitable, Equitable Advisors or any of its associates, employees, or affiliates. National Endowment for Financial Education is not affiliated with or endorsed by Equitable, Equitable Advisors or any of its affiliated companies. GE-3949224.1(12/21)(Exp.12/23)