Illustrations by Timo Lenzen
In October 2022, the United Nations released a troubling new report. It found that in the absence of any changes to current national climate plans, global warming will exceed 1.5°C—the limit set by the 2015 Paris Agreement—within 10 years.
"The downward trend in emissions expected by 2030 shows that nations have made some progress this year," said Simon Stiell, the UN's climate chief, at the time. Nonetheless, he said, "we are still nowhere near the scale and pace of emission reductions required to put us on track toward a 1.5°C world."
The prognosis raises an important question: Why isn't climate action moving fast enough? A key reason, says Preeti Pincha, Director, Sustainable Systems Initiative, Deloitte LLC, , is that many sustainability leaders are focused on what they can directly control within their own organization.
"Corporations tend to look inward for solutions rather than imagining structural change for their entire value chain," says Pincha.
By maintaining more of an internal focus, says Scott Corwin, Chief Strategic & Commercialization Officer, U.S. Sustainability, Climate & Equity Growth Practice, Deloitte LLP, many organizations may be missing an important reality: Transitioning to a low-carbon economy demands collaboration. As a result, they may be missing ample opportunities to work together to accelerate adoption of some of the most innovative climate solutions. "A single company or a single government can only go so far. We need collective action," Corwin says.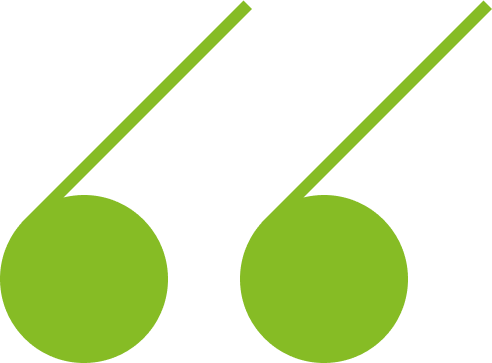 A single company or a single government can only go so far. We need collective action.
According to Corwin, collaboration starts with developing an understanding of how interdependent systems relate to one another. That kind of understanding has a name, systems thinking, and a long history: For decades, systems thinking has been used as an analytical tool in a variety of fields from biology to engineering to management, resulting in rapid, world-changing advances. Applied to sustainability challenges, those advances could go from world-changing to world-saving. To help more leaders in business and government understand and embrace that potential, Deloitte LLP recently launched its Sustainable Systems Initiative.
"We want to create positive feedback loops," says Derek Pankratz, Climate Change and Sustainability Research Leader, Center for Integrated Research, Deloitte Services LP. "When you can initiate those kinds of processes, change can happen very quickly—much more quickly than a linear model would predict."
Working holistically and horizontally on societal problems, however, doesn't always come naturally to organizations, partly because it may require coordinating with competitors. But when it comes to climate change—a problem that affects everyone on the planet—leaders at Deloitte believe overcoming those barriers and breaking beyond silos should be considered essential. Today, the application of systems thinking to the climate crisis is still relatively new, but it's already demonstrating its power to effect change quickly.
"We believe we already know what needs to be done," Pincha says. "We need to transform businesses at the speed and scale required to move the needle."
Clean hydrogen and carbon capture, utilization, and storage (CCUS) are two technologies that can potentially move the needle by reducing emissions in so-called hard-to-abate sectors such as aviation, shipping, and road freight. If they're effectively deployed either separately or together, the technologies could reduce emissions by more than 50 percent by 2070, according to Deloitte,.
But until recently, the development of both technologies has been stalled because of a supply and demand problem, says Geoff Tuff, U.S. Hydrogen Practice Leader, Deloitte Consulting LLP. "On the demand side, some organizations are not willing to deploy capital to retrofit operations or invest in new infrastructure without signals that the supply is going to be available at scale and at a price point competitive with current alternatives. And on the supply side, organizations may not be willing to invest in building out their production and transportation capabilities before they see concrete demand signals."
One solution, Tuff says, is the establishment of low-carbon industrial hubs. Located in geographical areas that have a favorable mix of economic, infrastructural, geologic, and policy attributes, hubs bring together collaborators from the public and private sectors along with financiers to demonstrate the economic viability of low-carbon technologies. Together, players on the supply and demand side can share the risk of breaking the supply and demand problem and the rewards that come when hubs start operating at scale.
Owing in part to recent investments and tax incentives from the U.S. federal government, Tuff says, hubs are popping up across the country. In the long term, they're crucial for the speedy adoption of both clean hydrogen and CCUS. But if they're going to continue to grow, Tuff says, more companies will need to shift away from traditional modes of competitive advantage and instead work in harmony with erstwhile competitors to advance new forms of collaborative and adaptive advantage.
"It's not a zero-sum game," Tuff explains. "It's about growing the pie overall so that we can all benefit."
The benefits of collaboration are playing out in the development of another critical climate change–fighting technology: sustainable aviation fuel, or SAF. Made from renewable waste material such as cooking oil, SAF presents a crucial near-term option to reduce carbon emissions from aviation. But today, it costs between two and four times as much to produce as fossil jet fuel.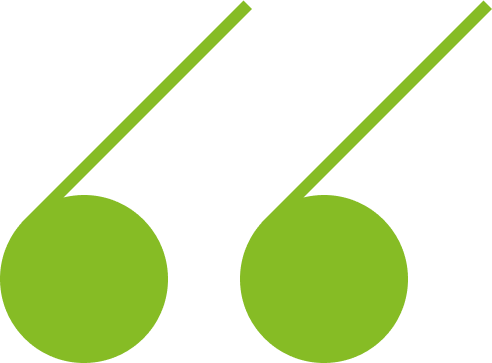 It's not a zero-sum game, it's about growing the pie overall so that we can all benefit.
"Airlines can't just take on the current cost of SAF and pass it on to customers," says Kim Carnahan, the Head of Secretariat at the Sustainable Aviation Buyers Alliance (SABA) and CEO of Neoteric Energy & Climate.
To figure out how to lower the cost of SAF, Carnahan's organization adopted a systems-thinking approach. "We looked at the system we faced as a whole—not just the global aviation system but also the global system of corporate climate commitments that has grown exponentially over the last few years," she says. From that wider angle, Carnahan's team saw that SABA could design a system to scale SAF based on the needs of companies who do not own and operate airplanes.
"We saw that many companies have taken on ambitious commitments to reduce their emissions from business travel or transport of goods and as a result are more willing to pay the SAF premium," Carnahan says. "We found a way to help these companies meet their commitments, credibly and transparently."
SABA launched in April 2021, with support from seven founding companies, including Deloitte. Since then, the organization has been busy. It has nearly finished an initial pilot phase, focused on the collective procurement of SAF certificates on behalf of several of its members, and is about to launch a second phase. Although the organization is still in its infancy, it's already opened up millions of dollars of investment into SAF, sending a stronger signal to the market to make more SAF. According to Carnahan, cost reductions, and the realization of net-zero aviation, are only a matter of time.
Swift decarbonization is also in store for the global food system, if a systems thinking–based initiative led by the World Economic Forum (WEF) achieves its goals. Launched in 2021, WEF's 100 Million Farmers initiative brings together government agencies, corporations, academic institutions, and farmer associations to help up to 20 percent of the global farmer population—that is, 100 million farmers—transition to regenerative, low-carbon agricultural practices. The transformation of 20 percent of the global farmer population, according to 100 Million Farmers partners, could be a tipping point, which triggers changes in the remaining 80 percent.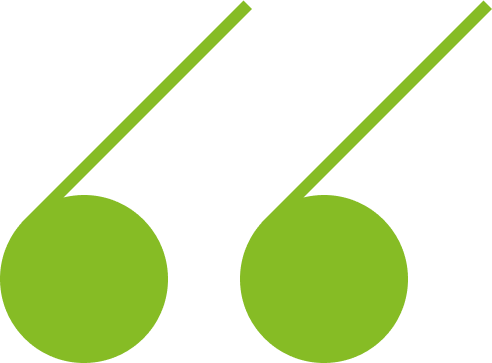 The energy transition is not only necessary but inevitable and already taking place.
"While there has been progress in reducing hunger and malnutrition, there are still millions of people who are food insecure, and this progress has come at the expense of human and planetary health," says Shay Eliaz, a principal and leader of Deloitte Consulting LLP's ESG Strategy & Transformation practice, which works with WEF on the initiative.
Regenerative agriculture practices already exist, but financial, educational, and institutional barriers can make it difficult, if not impossible, for most farmers to adopt them. Currently, the food system is now responsible for approximately one-third of the world's greenhouse gas emissions.
"Food systems transformation is a key pillar in maintaining the health of society while also balancing significant social and environmental impacts," says Tania Strauss, Head of Food and Water at the World Economic Forum. "We need food systems that are sustainable and nutritious, which put people, farmers and consumers, at the center of the transformation. Climate-smart action and regenerative and adaptive agri-food can help deliver that."
Activating systems-thinking change, Eliaz says, will likely require that governments and companies abandon some of their top-down approaches to transformation, and instead focus on collaboration among organizations across the value chain as well as those typically not associated with the food system, such as financial institutions.
Since 100 Million Farmers launched, those new connections have yielded a suite of innovative solutions, including emerging financial products that could incentivize the transition to regenerative agriculture and a metrics framework that could help illustrate the benefits of regenerative practices.
"Over the past 18 months we have seen a proliferation of initiatives and commitments by governments, civil society organizations, and corporations," Eliaz says. "Seeing the momentum and growth in interest, commitment, and investment keeps me optimistic that we can achieve this transformation together."
Eliaz isn't the only one optimistic about the prospects of sustainable revolution. Lena Hansen, managing director at RMI, is hopeful too. Hansen and her RMI colleagues are currently working on a series of reports with Deloitte about how systems thinking can decarbonize the economy—and she's already seeing big changes underway. The International Energy Agency, she notes, now projects that global emissions will peak by 2025. More than ever before, governments are catalyzing private investment in clean energy technologies, and clean energy companies are growing through incubators. "The energy transition is not only necessary but inevitable and already taking place," Hansen says.
Limiting global warming to 1.5°C is still achievable, Hansen says, but it will take more companies and governments adopting a systems-thinking approach. Building that shared understanding among thousands of governments and companies, however, likely won't happen by waiting for individual players to come around to it of their own accord; instead, it will require organizations to bring together players across society
"Our goal is for organizations from both the private and public sectors to see the value and strength of working together. Once other organizations see the success of collaboration, we hope they will join the effort," says Corwin.
Today, for the most part, a competitive mindset still dominates. But Corwin believes that those who shift their mindset will be rewarded. "We're talking about the fundamental transformation of major pillars of our global economy," he says. "We tend to focus on the challenges involved. But our research shows there's trillions of dollars of potential future growth associated with this transformation to a carbon-aligned future."
Copyright © 2023 Deloitte Development LLC. All rights reserved.
As used in this document, "Deloitte" means Deloitte & Touche LLP, which provides audit, assurance, and risk and financial advisory services; Deloitte Consulting LLP, which provides strategy, operations, technology, systems, outsourcing and human capital consulting services; Deloitte Tax LLP, which provides tax services; and Deloitte Financial Advisory Services LLP, which provides forensic, dispute, and other consulting services. These entities are separate subsidiaries of Deloitte LLP. Please see www.deloitte.com/us/about for a detailed description of our legal structure. Certain services may not be available to attest clients under the rules and regulations of public accounting.
This publication contains general information only and Deloitte is not, by means of this publication, rendering accounting, business, financial, investment, legal, tax, or other professional advice or services. This publication is not a substitute for such professional advice or services, nor should it be used as a basis for any decision or action that may affect your business. Before making any decision or taking any action that may affect your business, you should consult a qualified professional adviser. Deloitte shall not be responsible for any loss sustained by any person who relies on this publication.
The services described herein are illustrative in nature and are intended to demonstrate our experience and capabilities in these areas; however, due to independence restrictions that may apply to audit clients (including affiliates) of Deloitte & Touche LLP, we may be unable to provide certain services based on individual facts and circumstances.