A century ago, women made up only 21 percent of the workforce in the United States, and a woman who wanted to be a CEO was considered an impossible dreamer. Though there were rare exceptions—such as the fashion designer Coco Chanel and the cosmetics magnate Elizabeth Arden, who proved women could build global business empires—generations of women were blocked from leadership positions within a corporate culture steeped in male chauvinism. Today, much has changed, yet women still have a way to go. In the information technology sector, 80 percent of top executives are male, and at Fortune 500 companies the number of female CEOs dropped by 25 percent last year.
Despite these hurdles and other setbacks, women have become a force in the job market as they make up nearly half of all U.S. workers. There are more women serving on the boards of Fortune 500 Companies and as university presidents than ever before. Meanwhile, at some top M.B.A. programs, which produce future business leaders, more than 40 percent of enrolled students are women. The number of women-owned businesses rose 31 times to 12.3 million in 2018 from 402,000 in 1972. These trends lead experts like Victoria Medvec, executive director of the Kellogg Center for Executive Women at Northwestern University, to say there is reason to be "very optimistic." She explains, "More women in the boardroom will lead to more women in the corporate suites. It gives young girls and young women a sense of what's possible."
Quite a bit seems to be possible when women hold leadership jobs: A global survey of about 22,000 companies found that companies with women in approximately 30 percent of management positions are more profitable than those with lower percentages. According to studies that look at the impact of female business leaders, women bring "a different set of eyes" and a different mindset from their male colleagues. As a result, women are often at the forefront of innovation—sparking disruption, creating new products, and launching novel strategies. Indeed, the latest generation of female executives is changing the way people work. From pioneering low-cost medical devices for monitoring vital signs to designing virtual reality–based sensitivity-training software to upending the philosophical approach of an entire industry, here are three women who are leading the way.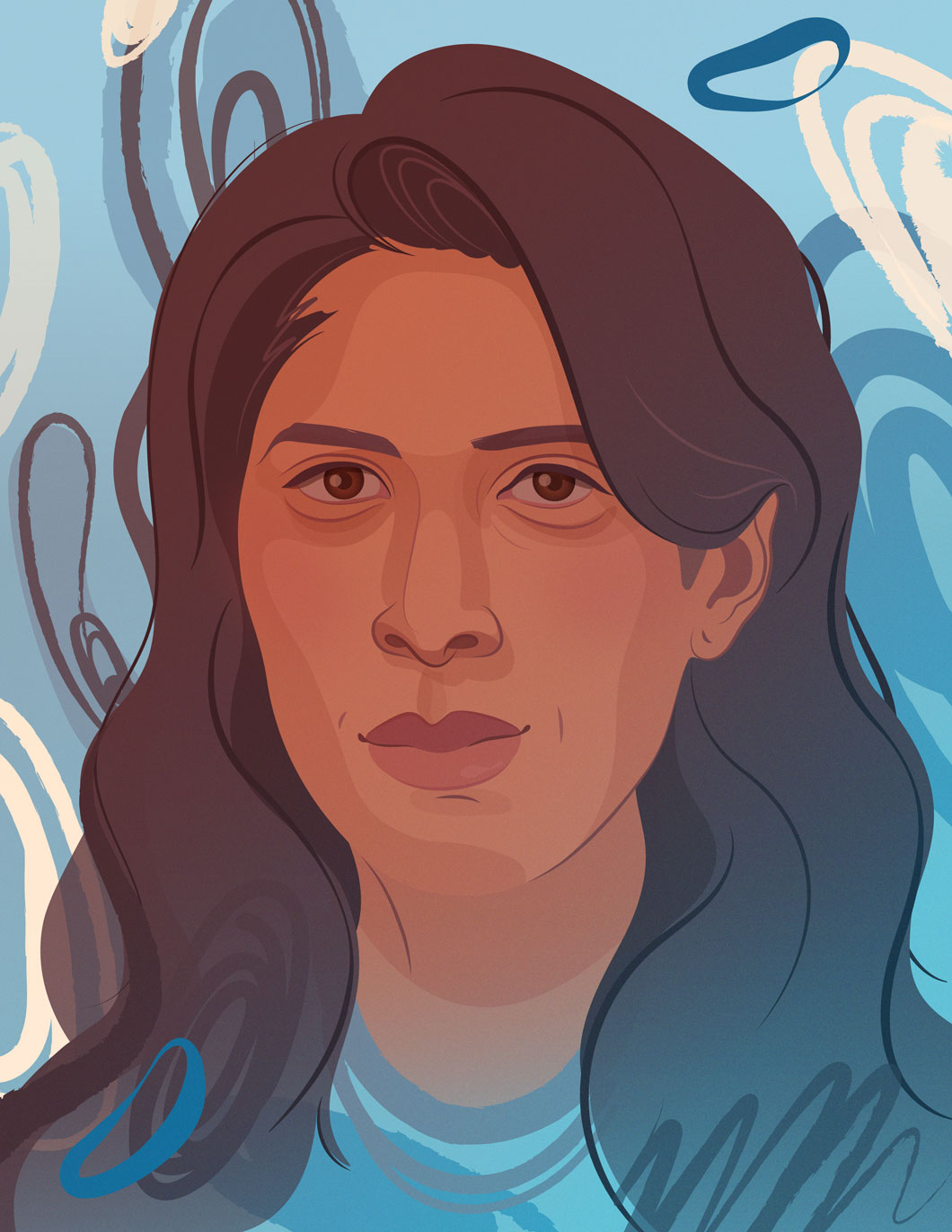 THE CRUSADER
Sona Shah
Co-founder and CEO, Neopenda
Chicago, Illinois
While visiting hospitals in Uganda in 2015, Sona Shah witnessed nurses in understaffed maternity wards struggling to monitor the vital signs of all of the babies in their care. At the time, the clinics lacked even basic monitoring technology—or the ability to pay for it.
Shah wasn't looking to disrupt the entire medical industry; she just wanted to bring nurses working in poor hospitals into the 21st century with devices that would allow them to work more effectively and efficiently. Instead of creating a product from afar, she worked night shifts alongside the nurses to identify their exact needs and pain points. Enlisting Teresa Cauvel, a graduate-school classmate at Columbia University, Shah started to create the concept for a device.
The result? A wearable (and affordable) wireless monitor that straps to an infant's forehead; measures heart rate, pulse, respiratory function, and blood oxygen levels; and transmits the data to a smartphone or laptop.
"We were in wards in which there were 100 babies and two nurses," Shah recalls with sadness about Uganda, where the neonatal mortality rate is about 30 deaths per 1,000 live births. "There's this emotional dynamic when you see a baby die right in front of you."
Neopenda, the company Shah and Cauvel founded, will sell 15 units to hospitals and clinics in Uganda for about $2,500, or about $160 per unit. (A single hospital-grade vital-signs monitor can cost $5,000 or more.) On its face, Uganda is a good place for them to focus their initial efforts, with Africa representing a $7.1 billion market for medical equipment.
But launching the company hasn't been easy. Though Neopenda has attracted support from Techstars, a Boulder, Colorado–based seed-funding company, and other venture capital firms, Shah says it has been a challenge to navigate the male-dominated world of venture capital. She believes she will continue to work harder than others in convincing investors to write a check, because women are often "seen as the riskier investment," as she puts it. In 2017 and 2018, women in the U.S. received only 2.2 percent of venture capital funding. Despite this challenge, Neopenda's dogged persistence in seeking investors is paying off. Axel Johnson Inc. in New York became the company's lead investor in March with a $500,000 cash infusion.
Shah and her staff are used to working harder than others—and not just when wooing investors. Unlike at many medical-technology companies, in which most employees have no contact with the actual end users of their products, every Neopenda team member spends time in infant wards, observing and shadowing nurses, in order to tailor the company's monitoring device to their specific needs. Shah herself regularly visits Uganda to observe the nurses' overnight shifts; they even taught her how to administer fluids to dehydrated children. "I have been to one-third of the hospitals in Uganda," she says. "What we do differently is that we have boots on the ground at this stage."
For Shah, Neopenda is a chance to bring improved medical technology to the underserved, a goal she had when she worked for the global pharmaceutical maker Eli Lilly after graduating from the Georgia Institute of Technology. "I wanted to create greater access to medicine and services," she says. "I'd love for nurses to say one day that our device changed the way they care for their patients."
1/6
Progress and Profits
Women Bring Creative Solutions to the Table and Boost Profits
2/6
Women comprise nearly half of the U.S. labor force.
Women make up 47 percent of America's workforce, according to the U.S. Dept. of Labor. They're projected to account for a 51 percent increase in the labor force between 2008 and 2018.SOURCE
3/6
And they are holding more leadership positions than ever before.
Women accounted for a record 38.3 percent of all newly-named directors at Fortune 500 companies in 2017, according to executive-search firm, Heidrick & Struggles. SOURCE
4/6
Racial and gender diversity on Fortune 500 boards is on the rise.
A Deloitte study found Boards of Fortune 500 companies with gender and racial diversity of at least 40 percent have more than doubled, to 145 from 69, since 2012. SOURCE
5/6
Women bring increased innovation to their fields
"Companies that have women in top management roles experience 'innovation intensity' and produce more patents — by an average of 20 percent more than teams with male leaders."SOURCE
6/6
And they often bring increased profits.
"Going from having no women in corporate leadership to a 30 percent female share translates to a 15 percent increase in profitability for a typical firm."SOURCE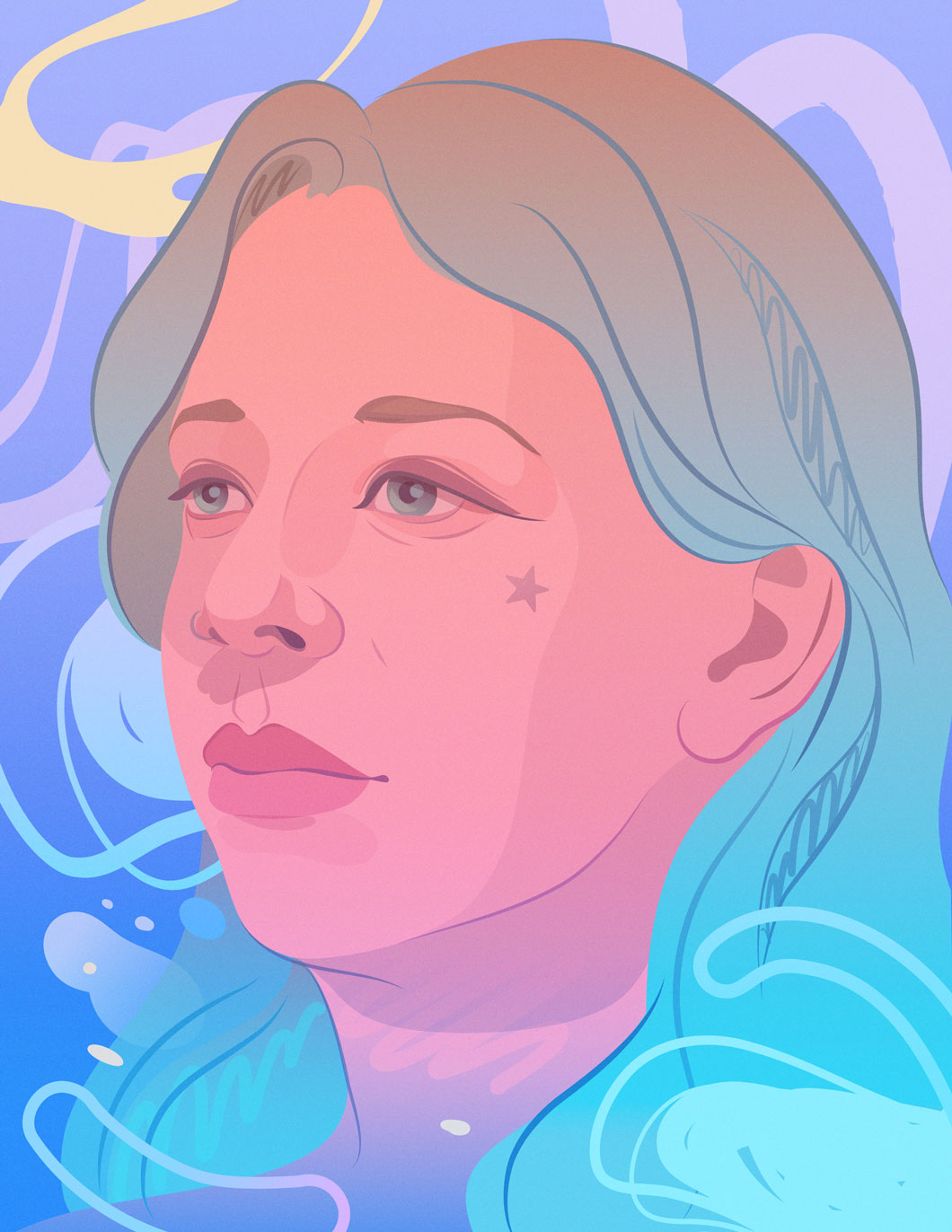 THE EQUALIZER
Annie Drake
Co-Founder, Equal Reality
Sydney, Australia / Washington, D.C.
Annie Drake knows what it's like to be on the receiving end of a co-worker's inappropriate behavior. So when she and her business partners brainstormed ideas for a virtual-reality start-up, Drake, who is an artist, computer programmer, and animator, tapped into her personal experience to create a variety of animated scenarios. In an early demo, the user would experience what it would feel like to be the shortest person in a group and be excluded from a conversation.
"The pre-existing way of sensitivity training was e-learning, or you would bring in role-playing actors to teach sensitivity," says Drake, a Denver native and co-founder of Equal Reality. "In the demo, we had a tall gentleman experience that woman's point of view, and he said, 'Oh wow, that's very surprising!' When I heard that reaction, I thought I was on to something."
Drake and her partners, the Australia-born Brennan Hatton and Rick Martin, launched Equal Reality in Sydney in 2017 to improve the way organizations conduct sensitivity and inclusion training. Virtual reality, she says, allows organizations to reimagine employee training by putting a VR-goggle user in the shoes of a victim, offering a more visceral feel for the emotional impact that offensive language or actions have on others.
The system works this way: A user puts on VR goggles, and the software creates the illusion of being in someone else's body. After a narrator summarizes the upcoming scenario, the user will see and hear others in the room. Next, another character will make an offensive or inappropriate statement. The user will then see various choices for responses that could be made in that situation.
Equal Reality can create tailor-made scenarios—such as a person being bullied because of her gender or a person of color hearing a racist comment—to fit a client's training needs and goals. "We're bringing the authenticity of the role-playing to a large scale, and you're converting people who need to learn how to treat others better."
One of Equal Reality's first clients was the Royal Australian Navy, which used the software to train sailors about harassment. As for her own company's work environment, Drake is committed to making every employee feel included. For example, she has focused her attention on the issue of women being interrupted or silenced by men in meetings—a problem Drake has encountered personally and many women continue to face.
"We make sure we don't shut down ideas," says Drake. "I have seen that in companies where you have a monopoly of power, and leaders who value opinions that are like theirs. As a leader, I want to make sure that no one in my company feels blocked."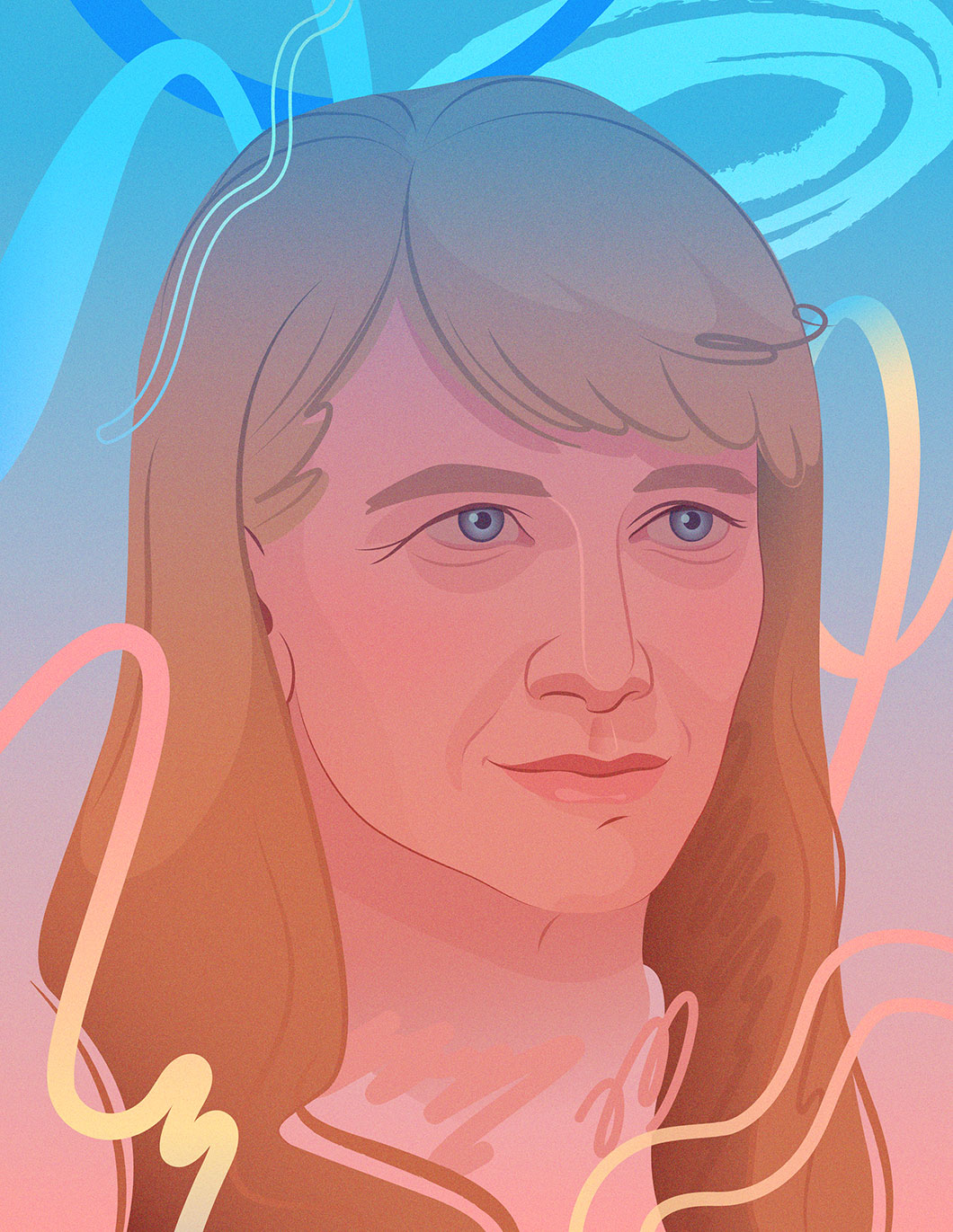 THE VISIONARY
Jacqueline Novogratz
Founder and CEO, Acumen
New York, New York
Jacqueline Novogratz believed the model of unbridled capitalism had a blind spot—specifically, that investors focused only on financial returns to shareholders rather than considering a company's impact on all stakeholders. In addition to pioneering this idea of impact investing, she created another novel concept, "patient capital," whose guiding principle is giving start-ups the time they need to get traction in the market while helping to solve some of the world's toughest problems of poverty. "We were not only disrupting the idea of business as usual, we were also disrupting the idea of philanthropy as usual," says Novogratz, a Stanford Business School graduate, who has also worked at Chase Manhattan Bank, the Rockefeller Foundation, and Rwanda's first micro-finance bank as its co-founder.
Initially, her peers were skeptical about her concept. What if millions had been invested in a company for years, but the recipient still struggled to make an impact? Should funding continue? That depended on whether there was a trajectory to both financial viability and impact. And that ultimately came down to character: did the entrepreneur have the grit and resilience to do what it takes to build solutions where both markets and governments had failed the poor. Novogratz proved that her instincts were right. During the Mumbai bombings in 2011, for instance, she recalls watching the terrorist attack at the Zaveri Bazaar unfold on television. Unlike other viewers, however, she wasn't just paying attention to the newscasters; she was also fixated on the ambulances that dashed to the scene. The first emergency vehicles to reach the victims were operated by Ziqitza Health Care Ltd, a company in which Acumen had become the first investor.
Before Novogratz decided to fund Ziqitza in 2007, people in India had to rely on taxis or friends to get to the hospital in an emergency. Though she knew the company wouldn't be an overnight success, Acumen provided support over the next few years so that Ziqitza could scale its operations and become a stable player in its industry. Today, the company operates 3,500 ambulances, employs 13,000 people, and provides service to more than 4 million people.
In less than 20 years, with backing from major corporations, philanthropists, and more, Acumen has made more than $110 million in investments to impact the lives of more than 260 million low-income people. Its ventures include a company that helps farmers grow crops in India, a social enterprise that makes cleaner cookstoves in East Africa, and the first Colombian company to produce premium chocolate within its borders. It also is the world's largest investor in off-grid energy, supporting 25 companies that have brought clean, affordable light and electricity to more than 90 million of the world's low-income people.
Acumen upended the typical venture-fund due diligence process by looking primarily at a company's potential to benefit society rather than just increase the bottom line. "We invest in character," Novogratz says of Acumen, which invests early-stage philanthropic capital in ventures that aim to improve people's lives, and lift them out of poverty. "Give me a person with a vision, the grit, and resilience, and also the kindness to work with low-income people. Someone who is not going to give up, and someone who's ethical. You also have to bet on disruptive, powerful idea."
Novogratz has a sixth sense for finding businesses with all those elements. "She is a real pioneer and a real visionary, and what has made her successful is that she has on-the-ground experience in working in the developing world," says Melissa Berman, president and CEO of Rockefeller Philanthropy Advisors in New York.
In the next five years, Novogratz wants Acumen to become an "entrepreneurial ecosystem" that can be a major force in eradicating poverty. In the past year, Acumen has launched funds that will accelerate the scale of social enterprises, and prove that investment can work as a means, rather than an end, in tackling today's biggest global challenges. Those funds underscore Acumen's belief that a long-term financial commitment is necessary to lift communities out of poverty. "As a world, we've lost our moral compass," says Novogratz, "and we need to redefine a capitalism that includes all of us."
While these women represent the progress that's been made, the workplace still needs to eliminate barriers and bias so that women everywhere have a fair shot at becoming top business leaders. Once that's accomplished, companies will benefit from the ingenuity and leadership of a more inclusive talent pool. For more insight into today's trends shaping tomorrow's opportunities see Deloitte's Industry Outlooks.