This school year will be unlike any in our lifetimes. Amid the coronavirus pandemic, the majority of K-12 students will begin classes from home. Low-income families without broadband internet service are at severe risk of being left behind. Even before the pandemic started, federal data suggests, more than one in seven students were chronically absent from public schools. The vast majority of these students are low-income African American, Hispanic, and Native American.
For nearly a decade, Comcast has been working to address the barriers to internet adoption for low-income, minority households with its groundbreaking Internet Essentials program. The effort has evolved significantly since its inception, which was initially focused on bridging the "homework gap" for K-12 children. Today, it is deeply invested in providing digital equity for all low-income Americans, regardless of whether they have a K-12 student at home. Internet Essentials has grown to become the nation's largest and most successful broadband adoption program. It has connected millions of low-income Americans to broadband internet in the safety of their own homes—most for the very first time.
Internet Essentials was designed to address the three major barriers that prevent people from getting online in the first place. The first and most significant barrier, research shows, is a lack of digital literacy skills or insufficient awareness of the benefits of internet use. Many low-income households use smartphone data plans to fulfill their online needs. At a time when schools have switched to distance learning and millions of Americans are searching for employment online, however, the need for internet service at home has become more acute. A smartphone is not the right tool for taking online classes, writing a book reoprt, or filling out job applications.
To address this barrier head on, Comcast has invested more than $650 million since 2011 to raise awareness about digital skills and provide options for anyone who wants to access digital skills training in print, online, and in person—if possible—for free. An entire suite of these materials is available on Comcast's Internet Essentials Learning Center. The Center includes videos and links that introduce beginners to the internet and explain how to use it. It also includes educational materials designed for students, including materials on how to stay safe online. Despite all this great work, however, the digital skills barrier persists. It continues to be the most difficult challenge to overcome. Addressing it will continue to require creative ideas from all stakeholders.
The second barrier to internet adoption is the cost of a computer. Many parents either don't own a computer or don't have hundreds of dollars available to buy one for their children. Comcast helps address this barrier by offering a heavily subsidized, internet-capable computer for just $149.95 plus tax. In nearly ten years, Comcast has sold more than 100,000 of these computers. Families with several children may also qualify to buy more than one. Comcast has also donated more than 10,000 laptops in the past four years.
The third barrier to internet connectivity is the cost of a monthly internet subscription. To address this, Comcast is offering Internet service as well as a cable modem for just $9.95 per month. This price basically covers the company's costs of delivering the program, subsidizing the computers, and continuing to invest in digital skills training programs.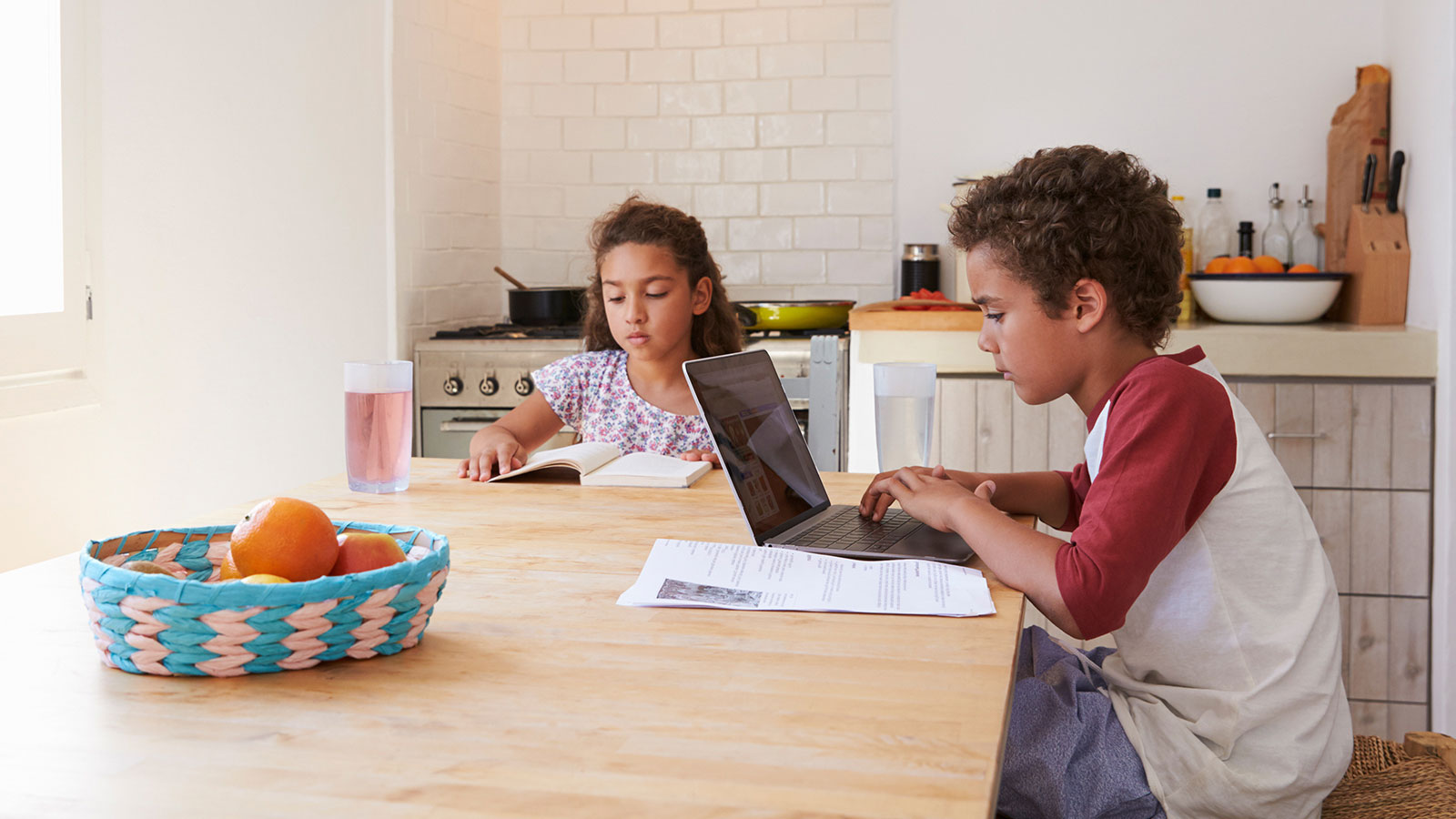 As schools either open virtually or with a hybrid approach Comcast wants to help cities and entire school districts connect as many students as quickly as possible. Over the summer, the company worked with dozens of communities to create its "Internet Essentials Partnership Program". It was designed to help accelerate internet adoption for low-income students so they could continue their education safely from home. The program allows entire communities to collaborate to coordinate funding for internet access—from nonprofits, corporations, cities, school districts, philanthropies, and even private citizens—so K-12 students and their families can get connected. Comcast has already signed up more than 70 schools across the country in Chicago, Atlanta, Sacramento, Pittsburgh, Portland, Philadelphia, and Arlington. As a result, more than 200,000 low-income students now have the chance to participate in school online. To get even more schools online, Comcast is offering two months of free internet the company even threw in two months of free internet service for new customers. Today, it's working with dozens of other schools to help sign up even more students.
In addition, Comcast recently announced a new effort to help get even more low-income K-12 students connected. As a complement to the Internet Essentials program, Comcast is working with its national network of nonprofit partners to identify local neighborhood community centers in need of WiFi and computers. These centers will be redesigned into "LiftZones" that can provide a safe, comfortable space where students can either participate in distance learning if their schools are closed or do homework after school. The multi-year effort will transform more than 1,000 local community centers into LiftZones. Dozens of sites are already open, and 200 of them are planned to open before the end of the year.
As the new academic year begins, we will all be learning in a new world full of unique challenges and opportunities. Clearly, no single organization can close the digital divide alone. Through collaborative partnerships, however, it is absolutely possible to take care of some of our most vulnerable students and families. We must continue to find new ways to break down these persistent barriers to broadband adoption to ensure that this generation doesn't fall behind the rest of the world. Instead, let's get as many students connected as possible so they can grow up highly skilled, totally prepared, and inspired to compete for jobs in the 21st century global economy. It's in all of our interests to do so.