Future Force
Group portraits by Jared Soares / Illustrations by Denise Nestor
The women of Booz Allen Hamilton are shaping the future of work in America—and demonstrating the power of a diverse, digital, and distributed workforce.
When Karen Dahut joined Booz Allen Hamilton
two decades ago, the government technology and consulting firm had no women in charge of its key businesses, such as defense and intelligence. The former Navy officer had plenty of experience working in traditionally male-dominated fields—one of her first jobs out of college was overseeing the computer science department on a Marine Corps base. The lack of women at Booz Allen's highest levels was noticeable.
"We want people at Booz Allen to look up in our organization and see people that look like them," says Dahut. "When I first started as a partner at Booz Allen, that wasn't the case with women."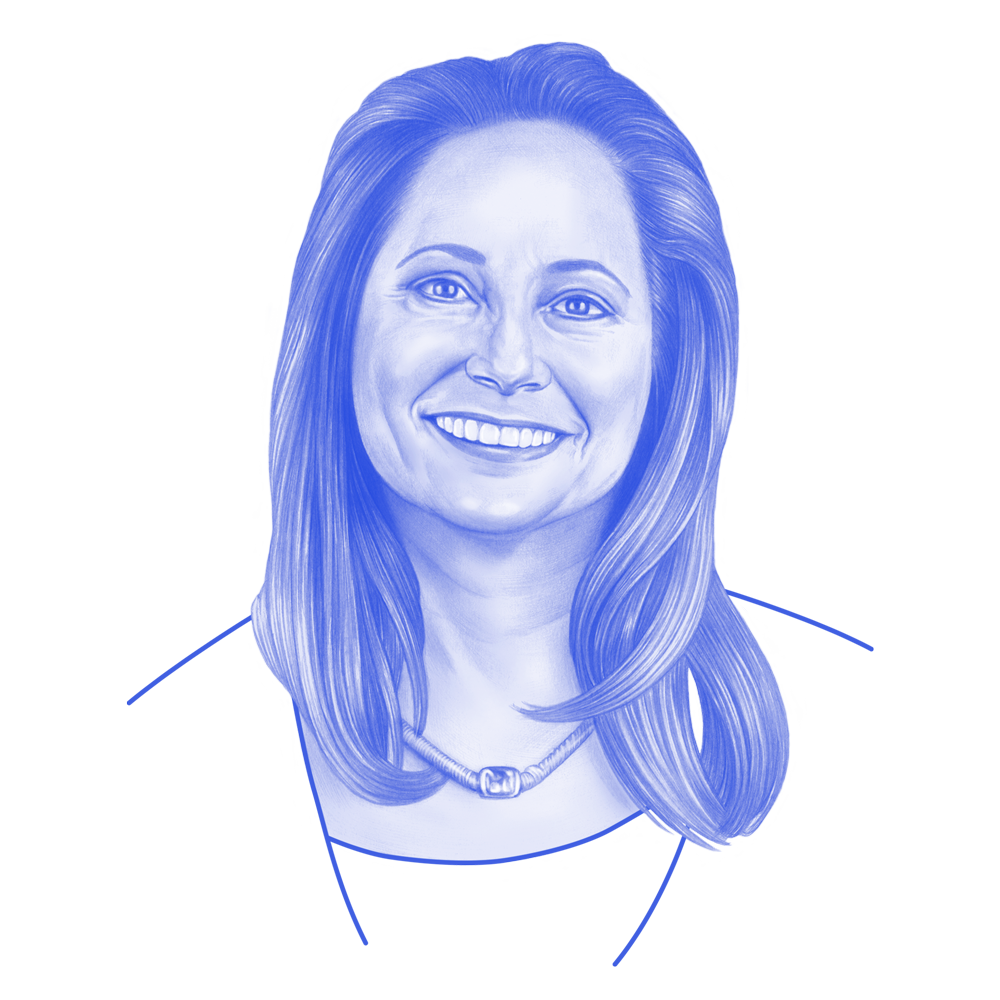 Today, Dahut is the president of the global defense sector at the Fortune 500 company. The firm's other sector presidents are also women, as are the chief technology officer, the chief legal officer, the chief people officer, and numerous other leaders—among them Matice Wright-Springer, the first African American female naval flight officer—who have shattered the glass ceiling.
Dahut and her colleagues are working to ensure that diversity at Booz Allen is not just a buzzword, but rather an operating principle. In the process, they're reimagining the company's future—and along with it, the nation's.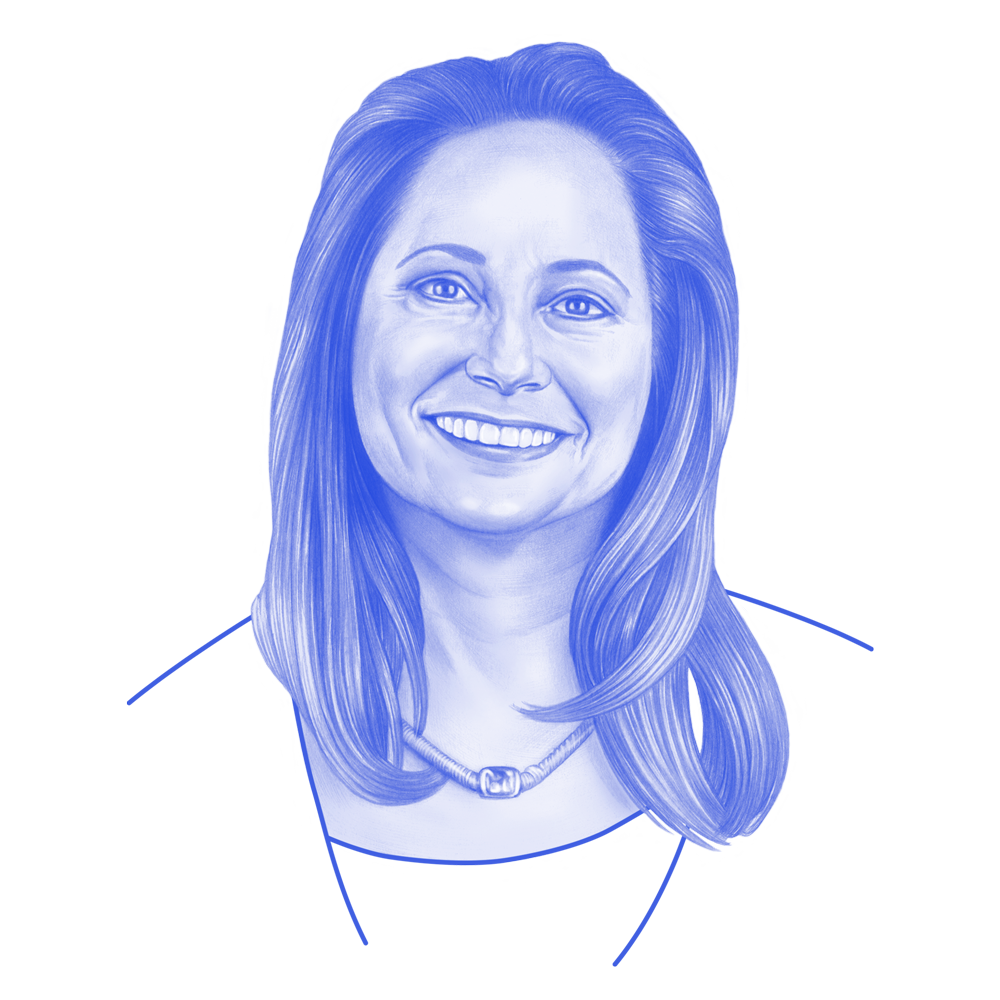 The fields in which Booz Allen Hamilton operates—such as cybersecurity, software development, and artificial intelligence—are shaping the future of work in the public and private sectors. Historically, they have been dominated by white men. A recent Aspen Institute study estimates that the U.S. cybersecurity workforce in the field is 76 percent male and 78 percent white. Meanwhile, there are more than 500,000 open cybersecurity jobs in the United States—which means that while the field is growing, it is not growing the same way the population is.
"For any company supporting national security, diversity is key because it's imperative that we reflect the country we serve," says Maisha Glover, the senior vice president of Booz Allen's national security business. "It's imperative for our nation that we have national security workers all the way through senior leadership who look different, who problem-solve differently, who have diverse backgrounds and perspectives, who tackle challenges using their unique backgrounds and exposure—and, equally important, given the digital wave that we're in, who are driving solutions from various lenses."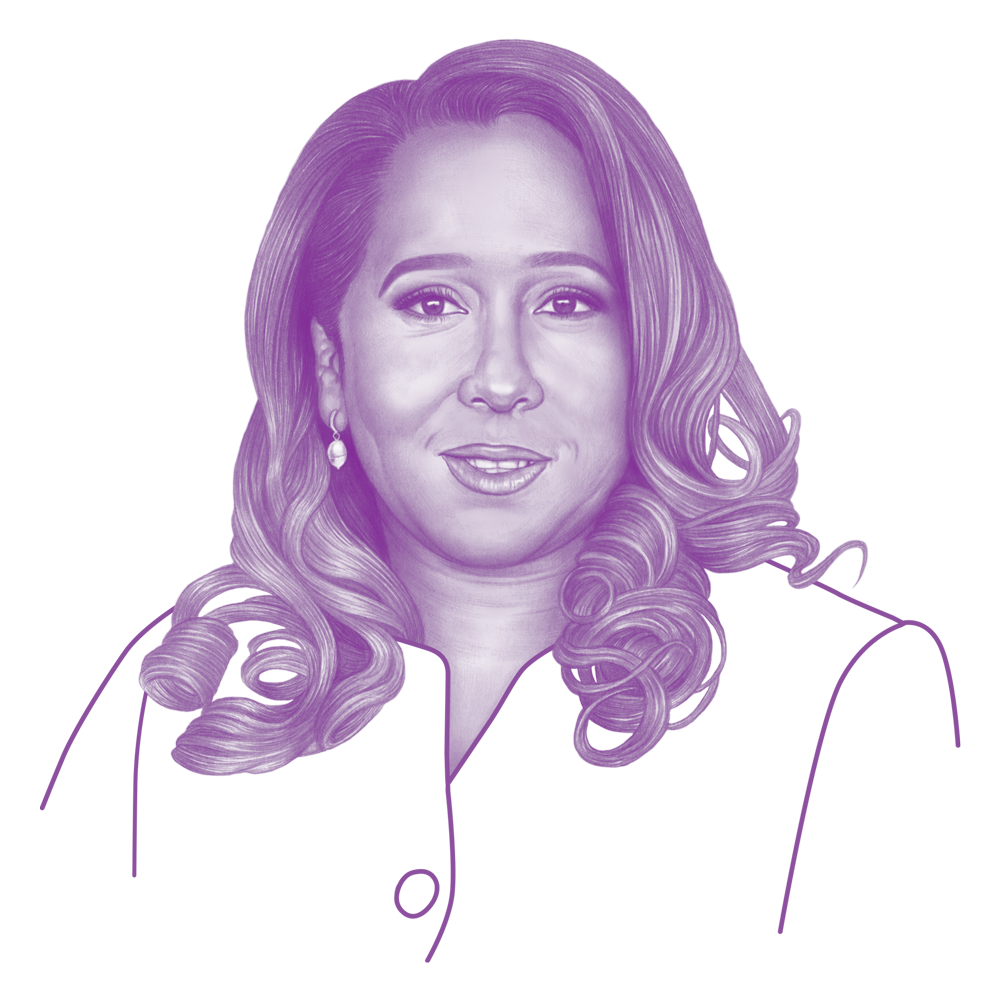 The solution at Booz Allen Hamilton hasn't been to simply declare diversity a priority. Rather, the company has developed a proprietary model to ensure that its hiring and retention practices reflect what it calls a "3D workforce"—that is, one that's diverse, digital, and geographically distributed. At a time when organizations across the country and the world are rethinking how they do business, Glover hopes Booz Allen's solution will serve as a model of success. The three Ds are symbiotic. For instance, digital skills enable teams to work in a distributed environment, which then allows them to engage candidates from a more diverse geographic range.
"We have an opportunity as a firm, as a nation, to reimagine and build what tomorrow can look like," says Glover. "The pandemic just pushed open the window and broke through the door. Now we can reimagine, look at what we need, and build that."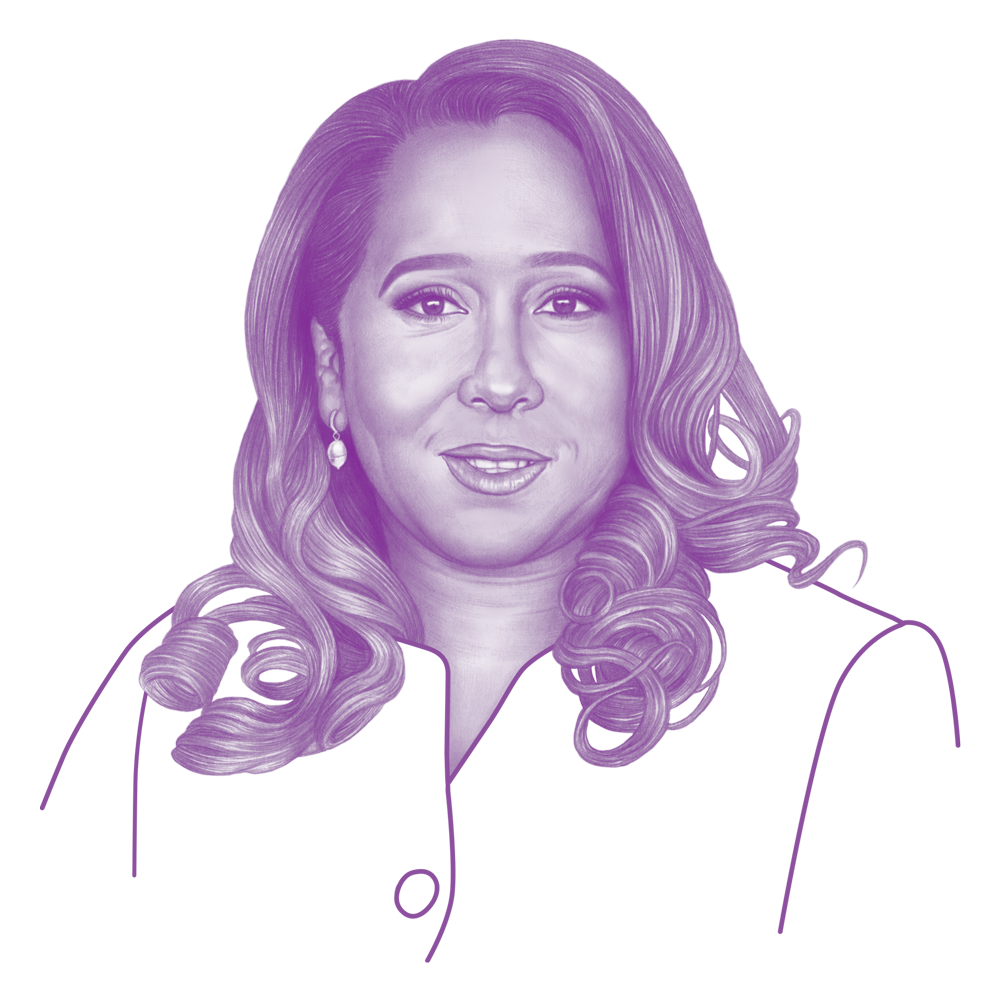 Finding Flexibility in Distributed Workspaces
Traditionally, in national security and related fields, employees are required to work in Sensitive Compartmented Information Facilities, or SCIFs, which are restricted and highly monitored spaces. But as they did for many other companies, the realities of the coronavirus pandemic motivated Booz Allen to rethink its approach to distributed work.
Susan Penfield, Booz Allen's chief technology officer, has long advocated recruiting the next generation of tech leaders from a more diverse, dispersed talent pool. The need for that practice has only increased as competition for the best and brightest STEM graduates has grown more challenging.
"There's a war raging for talent, and we need to differentiate," says Penfield. "What made us successful in the past is not what will make us successful in the future."
The key for Booz Allen has been to embrace a hybrid model in which consultants from across the country can safely collaborate with folks at central hubs. For instance, a project might be divided between distributed employees without high-security clearances and nondistributed employees who do have those clearances. The result is a more dynamic, creative workforce that brings together a broader range of expertise and perspectives.
"The pandemic allowed us to expand the talent pool somewhat organically," says Erica Banks, a principal in Booz Allen's cyber and engineering business. "We probably unintentionally limited ourselves to the D.C. Metro Area. Well, once we removed that artificial barrier, we've been able to hire staff across the country. It's also giving our staff the freedom to move to a place that's best for them, and that flexibility is really helping our teams to thrive."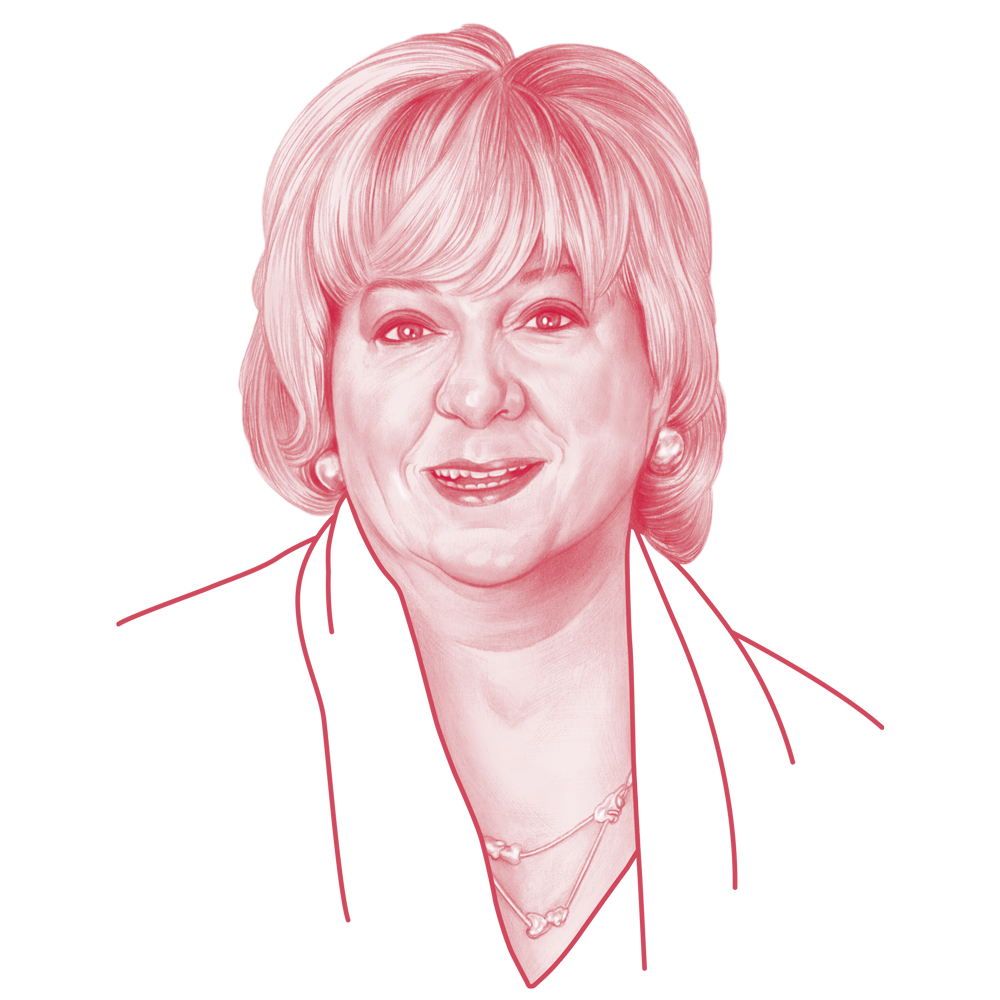 The flexibility has helped Booz Allen with retention, and the ability to hire from a more diverse talent pool has helped in the field.
"Our clients expect us to have the smartest, most capable people available to them," says Banks. "And we need to have a diverse workforce to be able to do that. It reflects Booz Allen's values and it's key to our performance."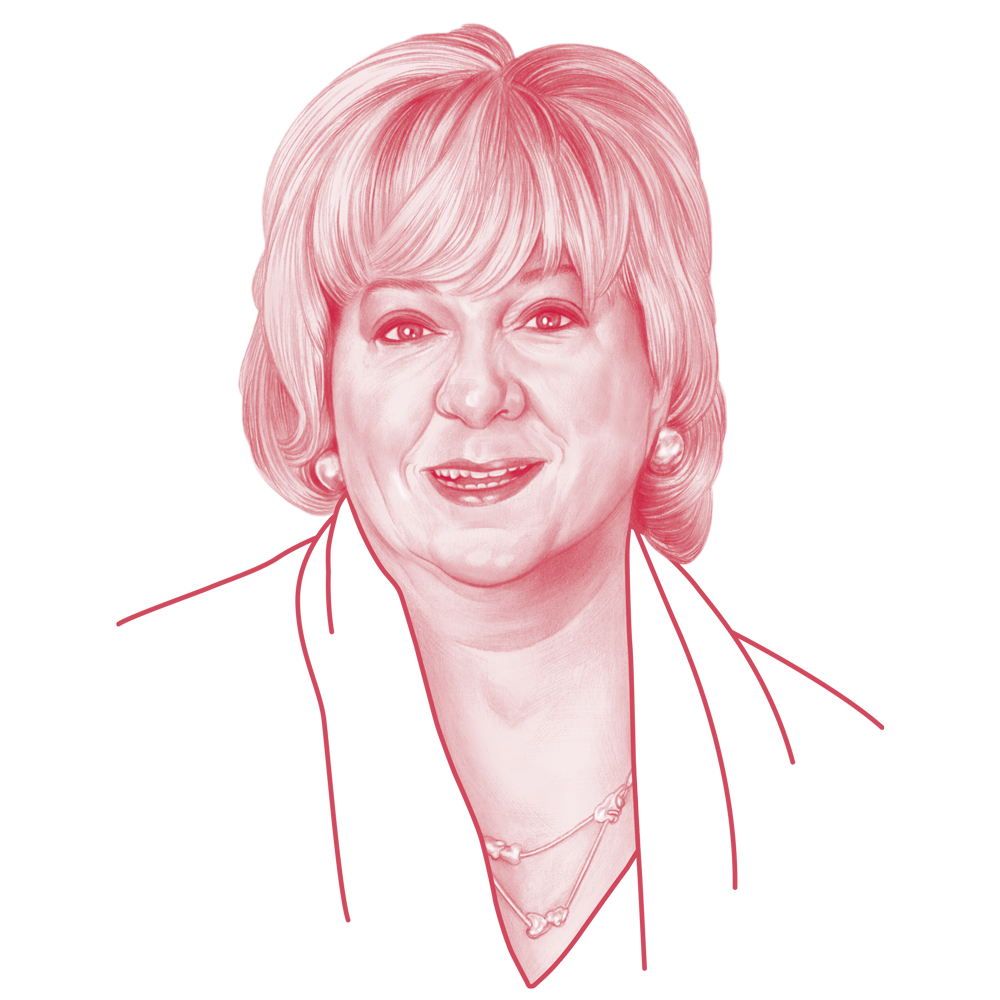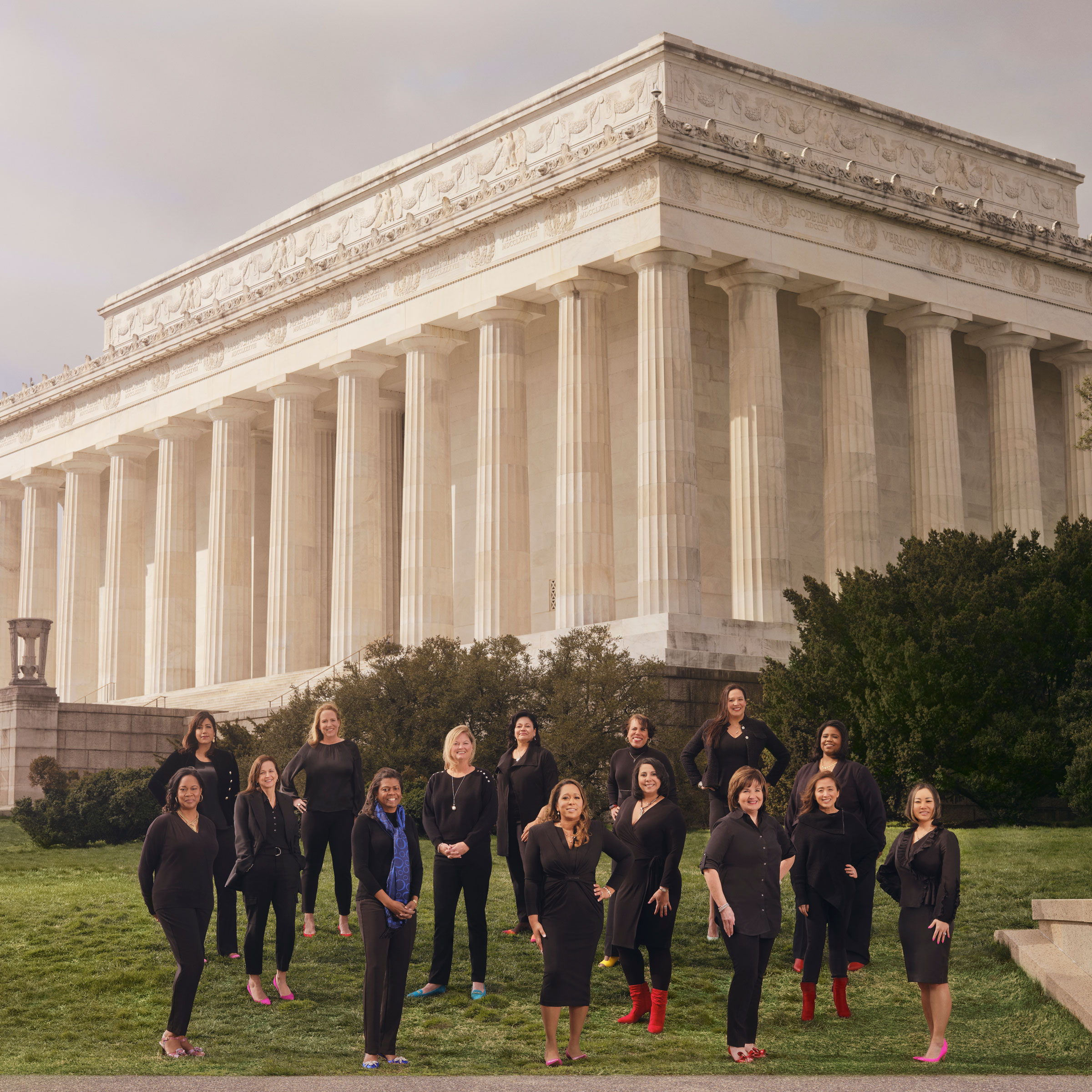 Working for Tomorrow in 3D
The women who are leading Booz Allen into the future of work understand the stakes of their positions. The work Booz Allen does is the work of the country itself—from speeding up tax refunds and protecting national infrastructure to developing software used by intelligence agencies. The programs it runs, and the teams it puts together, have an immediate impact on the daily life of millions of people.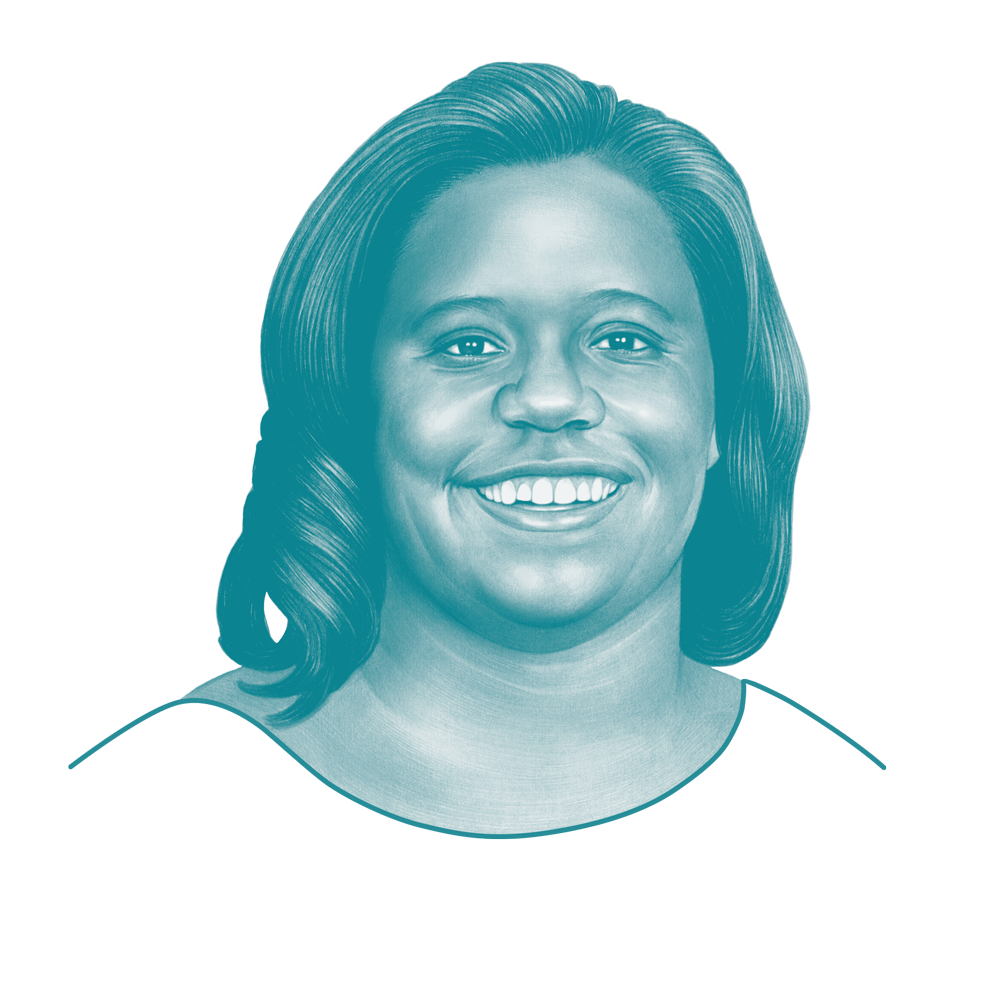 Banks recalled navigating the Medicare website to help a family member who had fallen ill find a suitable nursing facility. It occurred to her that the tools she was using were the same ones her team worked to protect. It was a powerful moment.
"That resonates with me and helps me to get up in the morning—when you realize that these things are going to have a direct impact on the citizens of the nation who happen to be my family, my friends," she says.
But the impact of Banks and her colleagues goes beyond the products and services they help provide. It can also be felt in the process behind those products and services. Thanks to the women leading Booz Allen, national security doesn't look the way it used to. Neither does any other industry.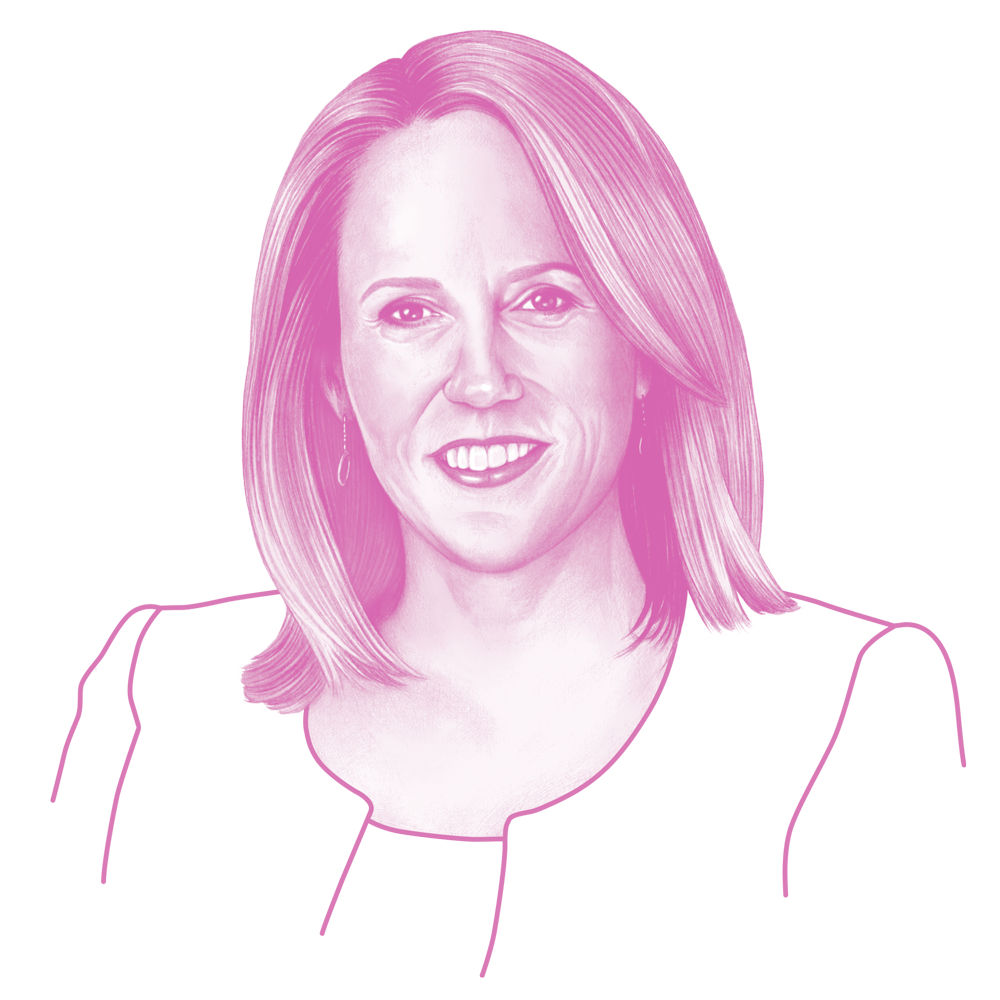 As the president of Booz Allen's civil sector, Kristine Martin Anderson is optimistic about what a 3D workforce portends not just for Booz Allen, but for society at large.
"When I look at the young people that I work with today, they're brilliant," she says. "A lot of times, I just think, Gosh, I have to get out of their way. How do I support them? I see us each as a steward of the workplace for our time while we're in charge, but we also have to make it work for the next generation. We have to look forward."
The leaders at Booz Allen Hamilton aren't just reimagining what tomorrow can look like but are building it—both inside their own company and around the world.
The future of work is now
Explore opportunities to join the Booz Allen Hamilton team.