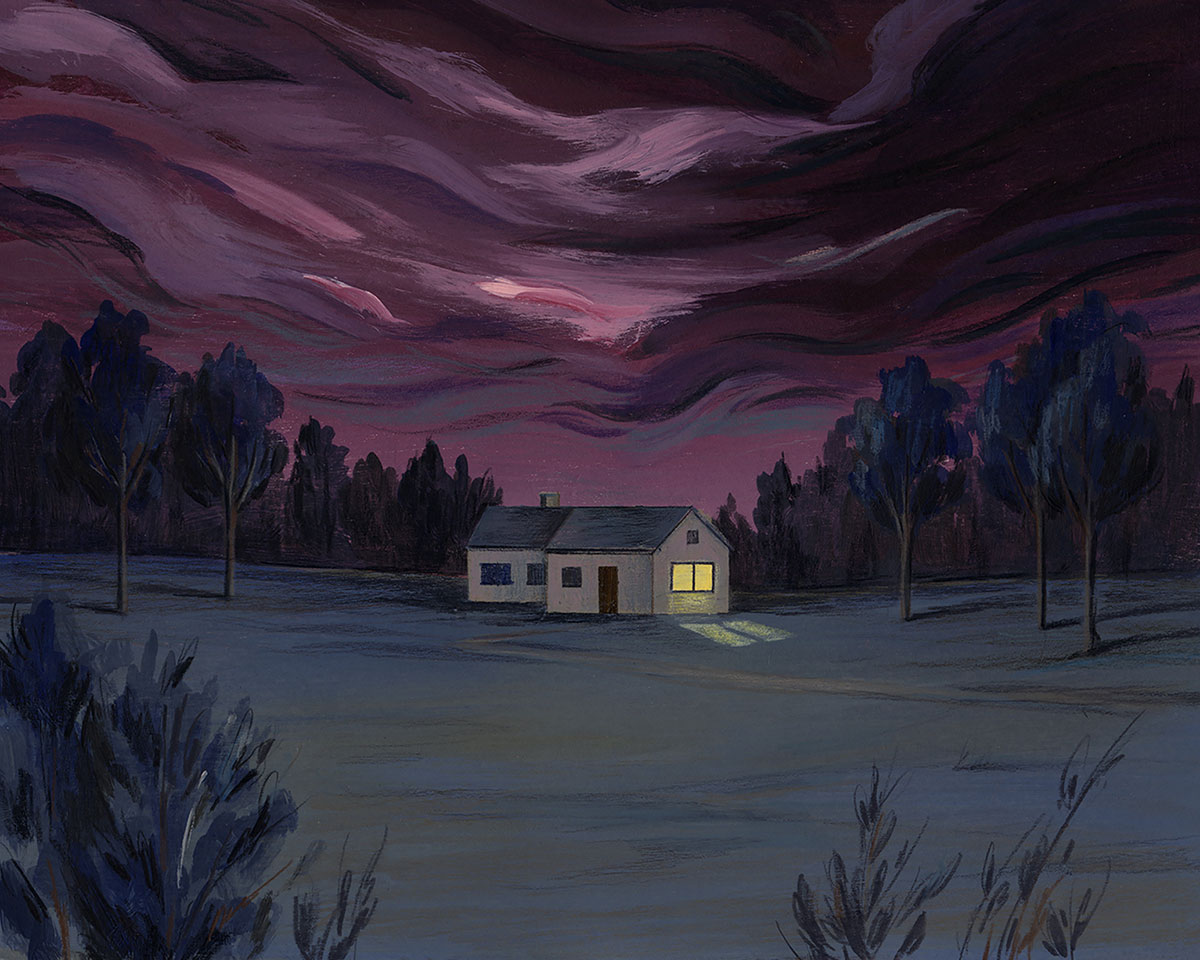 Les Guice, president of Louisiana Tech University, woke before 2 a.m. to tornado sirens. Brittney Fletcher got a text alert five minutes before the storm blew open her dead-bolted front door—just in time to take cover.
The tornado that slammed through Ruston, Louisiana, in the predawn hours of April 25, 2019, gave little warning.
Reaching estimated wind speeds of 165 mph, it made a direct hit on Ruston, flattening homes, peeling away rooftops, severely damaging the city's fiber network, and downing power lines. "The number of houses with trees completely through them was incredible," said Mayor Ronny Walker. Tragically, the storm took two lives.
When the sun rose the next morning, Ruston was in shambles, and the small city in northern Louisiana felt like it might never be the same. According to Roland Jeanlouis, catastrophe response field manager at Allstate Insurance, tornadoes often have uniquely devastating effects on communities: "With tornadoes, there's little advance notice, and the impact tends to be sporadic, but quite severe."
Allstate employees emphasize that their job is to help heal, no matter the size or scope of an event. "We're there to help walk them through the process of healing and rebuilding, and just getting their lives back on track and in order as quickly as possible," Jeanlouis says.
And yet, like most small-scale disasters, these kinds of localized weather events earn little national media attention. In the case of Ruston, the tornado that ripped through town was classified as an EF-3, but chances are you heard nothing about the damage.
The Cable News Effect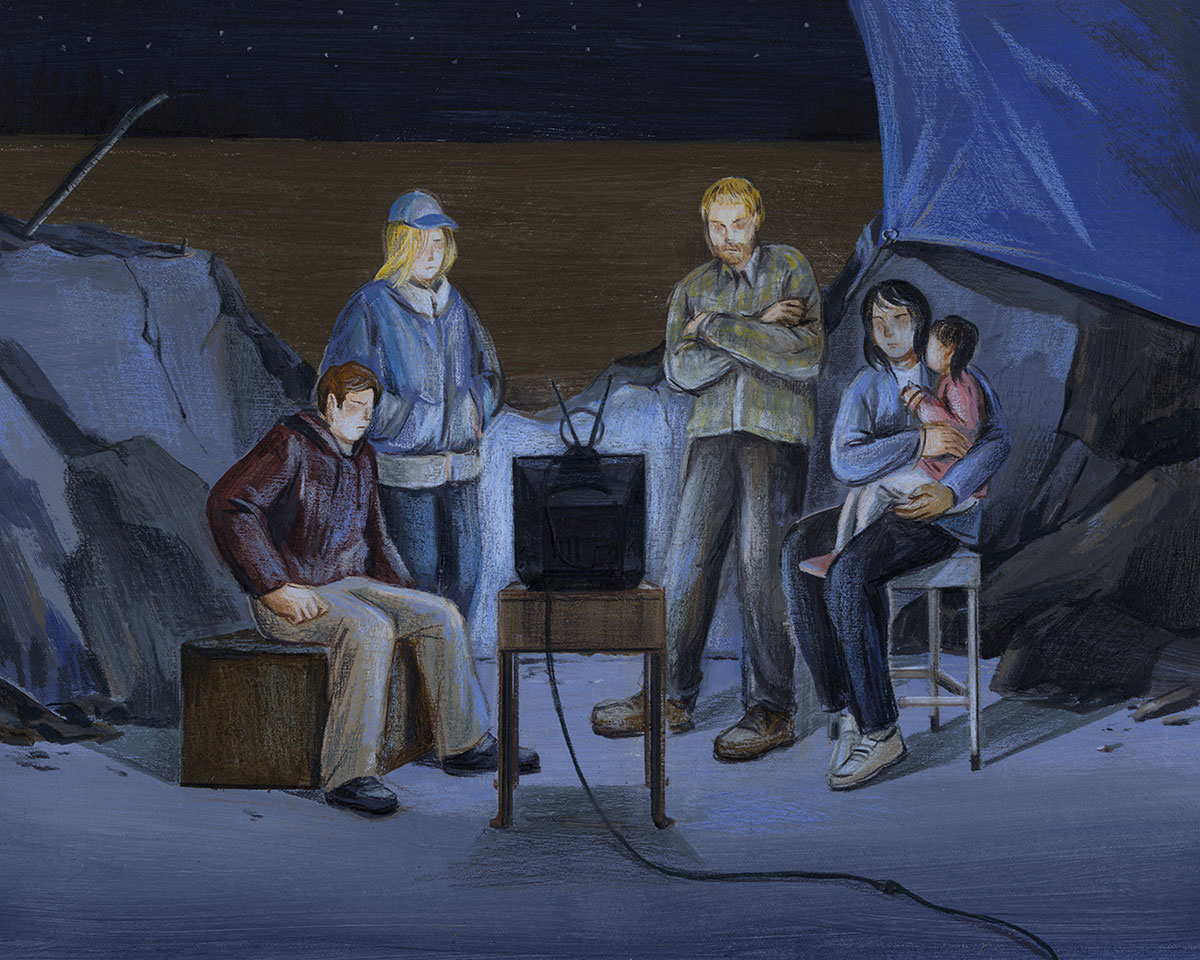 Call it the cable news effect: the phenomenon by which a television network's shocking images have the power to influence policy change or worldwide humanitarian efforts. Major storms like Hurricane Katrina or events like the bush fires in Australia—or the Camp Fire, a blaze that swept through Paradise, California, last year—make headlines. There's only so much that can be covered during a news broadcast. Major news programs divide their attention between national and global events, with localized catastrophes in distant locales garnering far less airtime. In fact, as many as "91 percent of global crises go unnoticed," or don't receive an international headline, according to the International Federation of the Red Cross.
Take the series of tornadoes that devastated the Deep South a month before the April tornado hit Ruston. Those storms commanded global headlines. And two days after they hit four counties in Alabama, causing 23 deaths, the U.S. president signed a Major Disaster Declaration. Later that week, he personally toured tornado-ravaged Lee County. By comparison, Ruston's damage did not receive the same attention.
Of course, to those who lived through it, that distinction is irrelevant. "If during a storm there's one home that has one tree on it, that's a big deal for that [individual]," explains Jeanlouis.
Deb Clouser, a regional marketing manager at Allstate, says that sentiment is embedded across Allstate as a company, and particularly with its catastrophe response team members and Allstate agents. "[After a disaster], you don't really think, 'How do I get out of this?' You think, 'What else can I do?'" she says. "'Until I hear that everything is 100 percent under control, I'm not done.' It's like that for everybody at Allstate."
That immediate field response is crucial, no matter the scope of the event, Jeanlouis emphasizes. "There may not be national media there, the outlets may not be streaming live, but it's still serious."
A New Normal?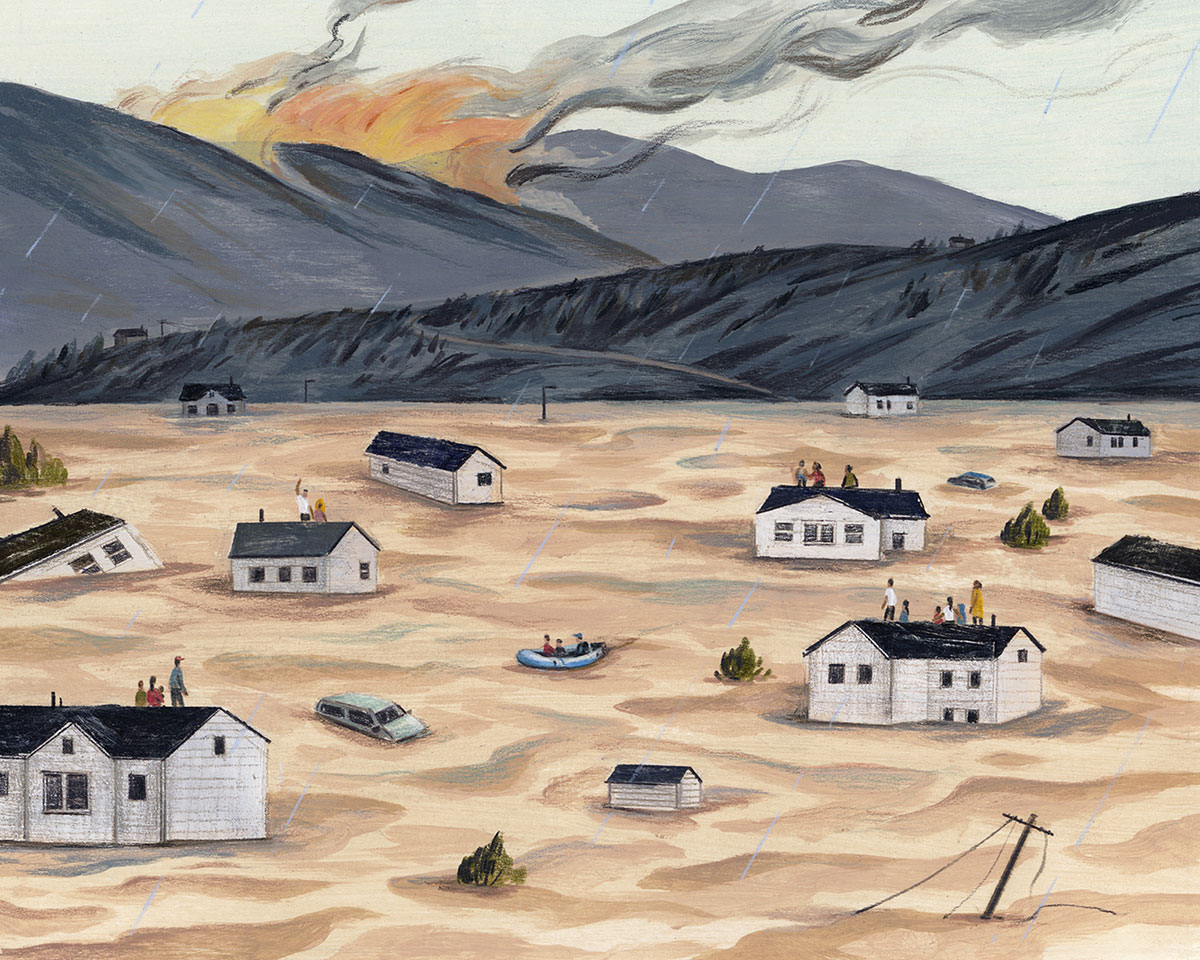 The rest of us should be taking small-scale disasters seriously, too. In fact, in many parts of the world, such events are on the rise. Between 1990 and 2014, more than half of human losses due to climate events in Latin America and the Caribbean were caused by small-scale disasters, according to a recent United Nations report.
Experts say the increased frequency of these events should give us pause. "Large numbers of 'lower impact events' that are causing death, displacement, and suffering are occurring much faster than predicted," Mami Mizutori, the UN secretary-general's special representative on disaster risk reduction, said in July. Those like Mizutori insist we can't afford to ignore the local disasters any longer—climate crisis-related disasters are taking place at the rate of one per week, the UN says. As evidence shows, they add up in other ways, too.
Domestically, 2017 represented the costliest year on record for the United States, with a reported $306 billion in damage, according to the National Oceanic and Atmospheric Administration (NOAA). It's not just that disasters are happening more often; they're also happening in new places. Last year, a National Severe Storms Laboratory study found that about 1,200 tornadoes strike the U.S. annually and, critically, that while the number of tornadoes in the central and southern Plains (infamously dubbed "Tornado Alley") is decreasing, tornadoes are occurring with greater frequency in the South and Midwest. Tornadoes tend to be deadlier and more destructive in the Southeast—not only because of a greater population density, but also because of tornado paths and nighttime occurrences, as witnessed in Ruston. (There are also more mobile homes in the region, a factor in the Lee County, Alabama, tornadoes.)
A similar effect is taking hold on other climate events. Globally, extreme rainfall and flooding events are occurring four times as frequently as they did 30 years ago and claims are on the rise in the U.S. In the latter half of the 20th Century, the number of extreme snowstorms nearly doubled in the U.S., the NOAA reported. And on the opposite end of the weather spectrum, the frequency of wildfires has skyrocketed throughout the western U.S., too. According to a Center for Climate and Energy Solutions report in December 2018, the yearly wildfire season has actually gotten two and a half months longer.
Thankfully, not all wildfires cause as much damage as those that hit Paradise or Santa Rosa in October 2017, but for people who live in fire-prone or other regions at risk for repeat storms, adapting to this new normal is about far more than reading statistics. It's about being ready—and helping your community be ready. An Allstate agent working in an area that is seeing a greater instance of weather events might identify new anticipated needs or recommend additional coverage if necessary, for instance. According to Tom Wilson, Chair, President and CEO of Allstate, that's only part of the strategy. We also need to take broader actions. "It is now time to come up with longer-term solutions," he says, "such as ensuring power lines are properly maintained, homes have natural fire barriers and building codes reflect increased severe weather." It's all about preparedness, and, when necessary, recovery.
#RustonStrong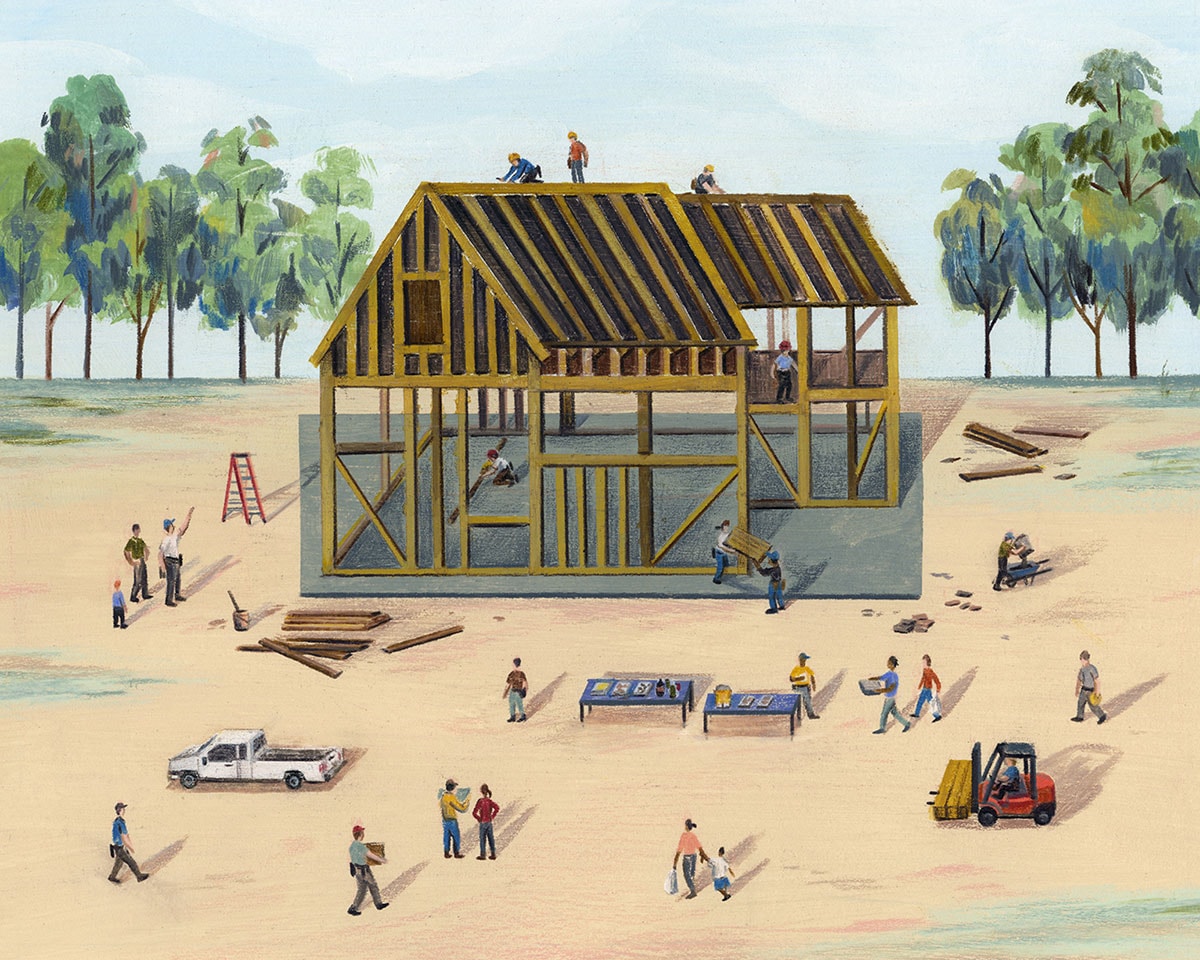 What survivors of disasters have in common—whether they've suffered damage to a family-run tackle shop or the total destruction of a historic three-story home—is a sense of loss. Loss of property, yes. But also loss of control. "It becomes about food, shelter, and clothing very quickly for these folks," Chip Teague, senior claims field director for Allstate's National Catastrophe Team, says of working with survivors. "And you've got to give them back a sense of control, which the weather has taken away."
Drones aid in recording and assessing the scope and impact of a disaster, but the personal outreach by first responders, catastrophe response specialists, and local agents is crucial—they are the first line of response. "It doesn't matter the type of damage, it's how they feel about it," says Allstate Claims Manager, Jerry Jimenez, who has worked with Allstate since 1984. Jeanlouis agrees. "The traumatic impact is the same," he says. "And that's what we try to emphasize. There's no coverage, per se, that can mitigate emotional distress."
Disasters also have a tendency to forge unique emotional bonds within communities, especially smaller communities.
In the wake of the Ruston tornado, a vigil was held for the two people who died during the storm, and fundraising was initiated for a surviving family member. The football team at nearby Grambling State University joined volunteer efforts to clean up debris. The Louisiana Peach Festival, held annually in Ruston, went on as planned in early summer. Two months after the storm, the White House's approval of federal disaster relief was finally granted, by which time initial loss estimates of approximately $9 million had escalated to $12 million.
Ruston's resilience is proof of the power of a well-coordinated response.
What's more, a shared but potent local narrative began to emerge, which often happens in the process of healing and recovery, says Jeanlouis. Just as Katrina is an irrevocable chapter in the history of New Orleans, so are the April tornadoes in the history of Ruston. "These are events that will shape them for years to come," Jeanlouis says, "and we want to make sure to be a part of making a positive impact on their recovery."