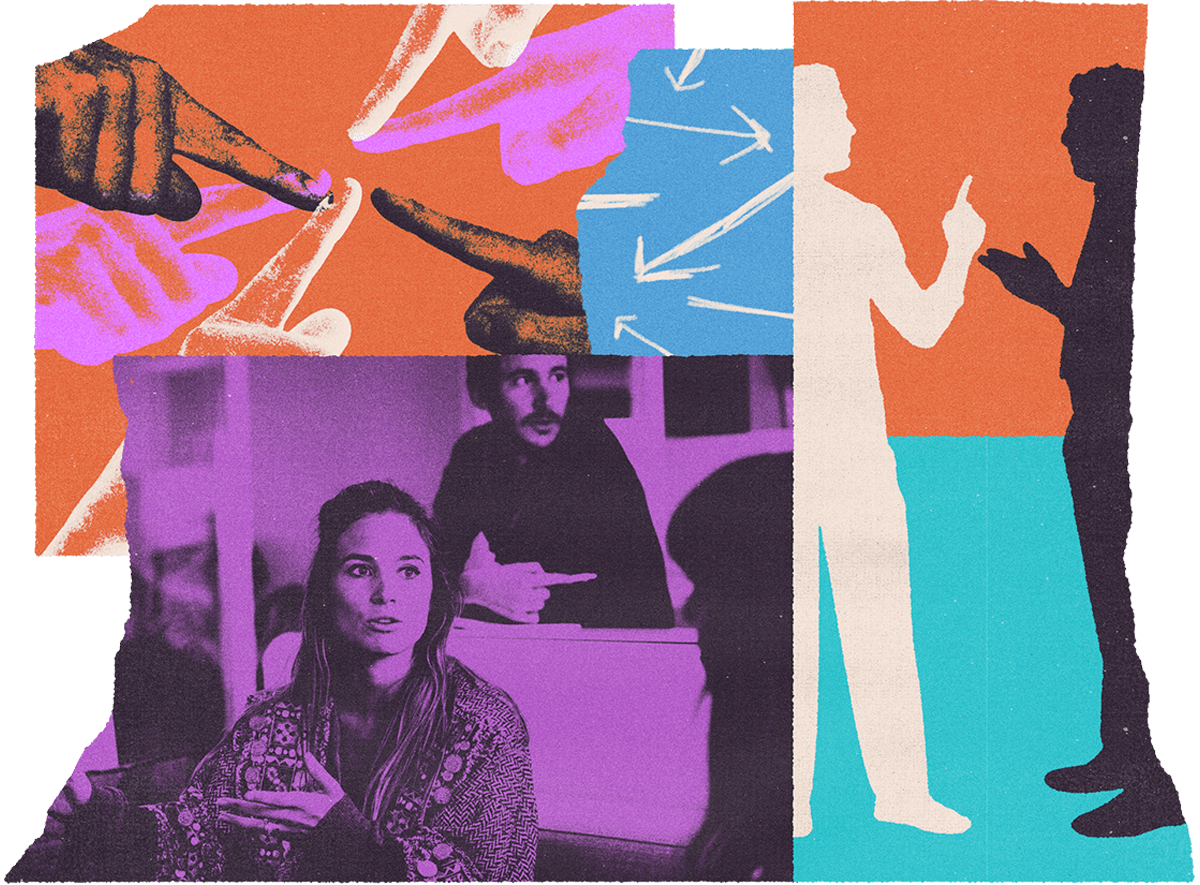 Eric Liu thinks about coins a lot: how there are two sides to each one, but also literal American coins, and the motto they feature. "E pluribus unum," or, "out of many, one" is a tension that drives his work at the Aspen Institute Citizenship and American Identity Program and specifically with the Better Arguments Project, a collaboration between the Aspen Institute, the Allstate corporation, and Facing History And Ourselves.
"The argument between the two halves of our national motto, e pluribus unum, is about focusing on our diversity and multiplicity on one side, and the need for unity on the other," Liu says. That argument is at the core of the American idea, but it's in danger of being eroded by the reactionary, self-centered nature of contemporary discourse.
He wrote about that danger in an editorial for The Atlantic in November 2016, the week before election day. "We don't need fewer arguments today," he wrote. "We need less stupid ones."
According to Stacy Sharpe, senior vice president of corporate brand at Allstate, "less stupid" arguments mean "people can disagree, but most importantly, listen to one another," she says. "It means we don't allow division and disagreement to break apart relationships and our ability to have a civil society."
The Better Arguments framework provides a few guiding principles: one, take winning off the table; two, prioritize relationships and listen passionately; three, pay attention to context; four, embrace vulnerability; and five, make room to transform. According to all three Better Arguments organizations, incorporating those principles into the debates that dominate headlines today, whether they're about gun control or immigration, will lead to arguments that strengthen our democracy, not divide it.
The three founding organizations are united by their belief that civil discourse and disagreement is not only possible, but necessary, and a fundamental component of the United States. But they bring different strengths to the project: The Aspen Institute has earned a reputation for gathering diverse, nonpartisan thought-leaders, creatives, scholars, and members of the public to address some of the world's most complex problems, while Facing History and Ourselves is a leader in curriculum-building with schools and educators. The Allstate corporation, which funds this work, has the resources, scale and influence to bring people together.
They all know the stakes. According to recent Pew research, the partisan gap has increased from 15 percentage points in 1994 to 36 in 2017. The 2016 election revealed the country's deepening ideological and cultural divides, with Pew polls finding that 47 percent of Republicans believe that Democrats are more "immoral" than other Americans, and 35 percent of Democrats feeling the same way about Republicans.
With the 2020 elections around the corner, it's more important than ever that we find a way to talk about our differences, even when it comes to the most contentious topics. That's where the Better Arguments Project comes in, hosting and facilitating difficult conversations in communities around the country and offering tools for others to do the same.
The Project partners with local institutions to host discussion-based events that bring diverse ranges of citizens into one space. In one such event in Detroit, that meant newcomers and long-time residents arguing about gentrification. In Denver, tech workers and economic developers debated with grassroots activists and community organizers around the positive and negative consequences of rapid growth in their city due to tech startups. Better Arguments events are happening in partnership with The Alaska Humanities Forum too, with conversations about the relationship between climate change and the local fishing industry. The goal of these arguments is that all attendees leave feeling more informed and open-minded, with actionable ideas for how they might change their behaviors and models of thinking.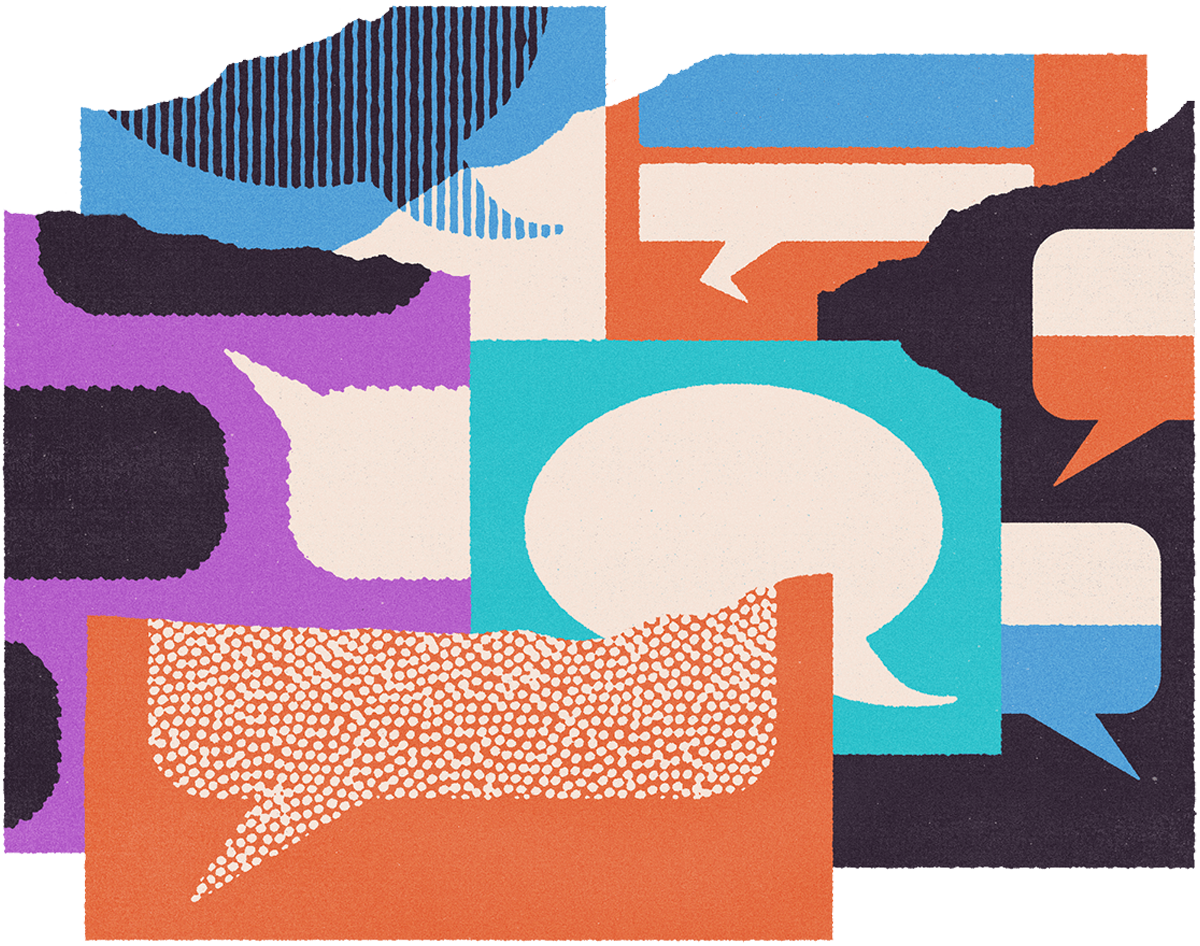 What participants and organizers have noticed at these events is that there is tangible hunger for them. "Americans want to be in community," says Roger Brooks, the president and CEO of Facing History and Ourselves. "The challenge in the U.S. right now is figuring out how we're going to take this group and that group and help them see there's community between them. Figuring out ways to make communities stronger and more open to one another is a really valuable part of the Better Arguments Project."
Sharpe has noticed immediate, heartening effects of the conversations facilitated at Better Arguments events. At the Denver event, which she attended in person, for example, "It was so refreshing to hear people say, 'I didn't fully know the impact of my decision on this particular community.' That pilot moment to me was evidence that we were onto something."
The organizers stress that the nature of Better Arguments is not necessarily political; it's human. "Our work at the Better Arguments Project is not to fix things for anybody," says Liu. "We're trying to plant seeds. We're trying to catalyze a set of habits in different communities. And it's ultimately up to people in those communities to take ownership of these principles and practices."
Ultimately, Liu, Brooks, and Sharpe don't want to change an election cycle or statistics about what different political parties feel. They want to change how Americans think about themselves and each other. This includes an emphasis on personal context; that is, the societal and individual histories that make people who they are. "Paying attention to context is understanding what your views are born out of," Sharpe says. "What are the roots of your opinions and ideas? It's also about understanding who you're talking to, what are the roots of their beliefs." This, Sharpe notes, is the first step to building empathy and compassion.
"The end goal of the project is not another Better Arguments event," Brooks says. "It's that we actually shape, at a mass level, the way people think about others in their lives, especially others with whom they disagree."