It was the early 1990s, and a vicious storm had just ripped through the city of Houston. Through heavy rain and stiff winds, Daniel Boudreau was climbing across rooftops, as he always did after a major storm or other catastrophic event, armed with a ladder, a tape measure, an instant film camera, and a clipboard. It was his job as an Allstate insurance adjuster—and a first-responder—to inspect for damage. But it never got any easier.
"The most nerve-wracking part was mounting or dismounting from the roof," says Boudreau, though he had to contend with plenty of other hazards. Despite his rubber-soled shoes, for instance, he would frequently slip on loose shingles. "That's a little scary," he says. And then there were the hidden weak spots, the structural rot that wasn't visible to the naked eye.
Ever cautious, Boudreau moved carefully across those Houston roofs, testing each step before entrusting the structure with supporting his weight. But after this storm, on one roof in particular as he inched forward, straining for close-ups of the damage, he heard a crack. It was the plywood beneath him. With no time to react, his body sunk into the surface—only a few inches, but to him it felt like a mile—and then, just like that, he stopped.
Trying to slow his racing pulse, Boudreau exhaled. The roof had held—this time.
For decades, such were the perils of being an insurance claims adjuster. "There are heart-stopping moments," says Boudreau, who has worked at Allstate for more than 30 years and now helps oversee the company's claim handling technology initiatives. "Always there's the fear, that trepidation—what's going to happen? How bad is it going to be?"
But while the risks were daunting, real urgency infused the work as well. During some disasters, Boudreau would find people stranded on the front porches of their destroyed homes, or in mandatory evacuation situations. He felt pressure to reach these people as soon as possible, assess their property, and assure them they had an ally in the recovery process. In the days before cell phones, he would encounter this urgency every time he returned to his office: A backlog of 30 to 50 messages from customers would be waiting on his answering machine.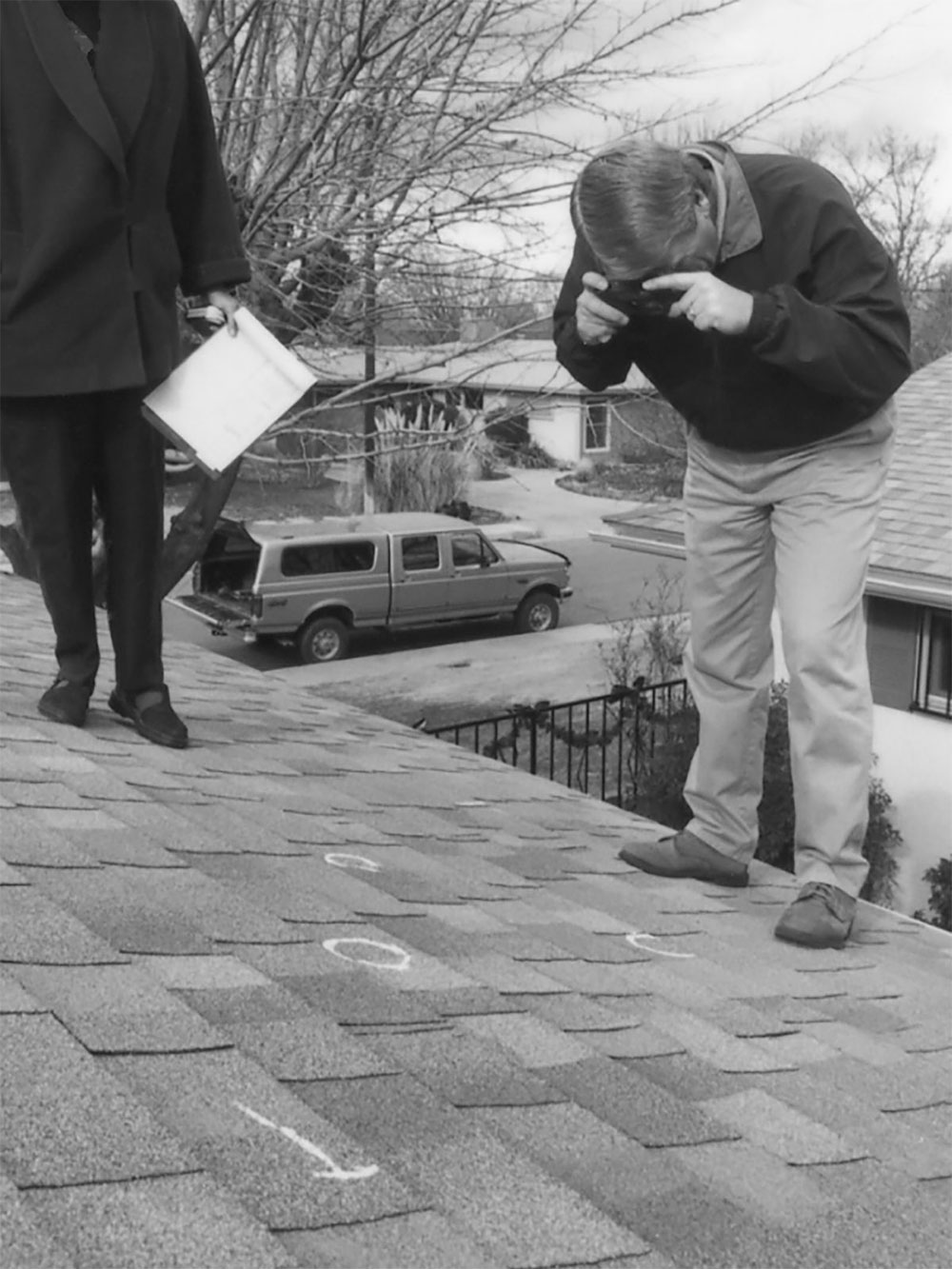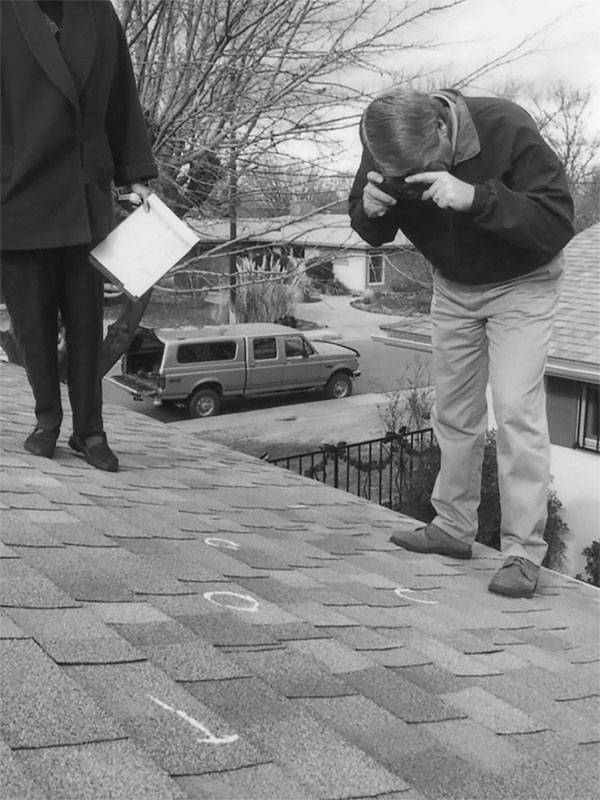 "The most frustrating thing is to not have the information needed to help the customer," Boudreau says of such post-disaster situations. "They're looking for immediate reassurance and immediate action to put their lives back in order."
Still, sometimes climbing that ladder could seem like a dilemma: Serve a customer or avoid risk.
Not anymore. These days, adjusters don't have to store ladders in the trunks of their cars, or plod around in slip-resistant shoes. Nor do customers have to wait for days or weeks for an adjuster to begin the claims process, even if their neighborhood is flooded or otherwise inaccessible by land. Today, photo inspections have never been easier, safer, or faster—a process that once could take days can now be done in an hour or less—and it's all thanks to the newest catastrophe-response tool: the drone.
Allstate began to explore the use of drones for insurance purposes about six years ago. The company then joined the Property Drone Consortium, and got approval from the Federal Aviation Administration in 2015 to test this emerging technology that literally could put eyes in the sky. After tests in the San Antonio area, and after Hurricane Matthew on Tybee Island, Georgia, in 2016, Allstate made drones available to any CAT team deployed in Texas, Colorado, Oklahoma, and New Mexico through a pilot program in 2017. Glenn Shapiro, then the executive vice president of claims for Allstate, believed drones could be used after major catastrophes to speed up the claims process. Though, at first, he wasn't sure how.
"Glenn really challenged the team," recalls Steve Miranda, an Allstate claims workflow manager. "He said, 'How can we use these tools to settle customer claims quicker?'"
Some adjusters had reservations about whether technology could serve as a substitute for human inspection. "My first thought was, 'This is going to be incredible!'" says Charlie Urban, a Chicago-based senior claims consultant, who has worked at Allstate for 35 years. "Then my second thought was, 'How is this going to be done?' Because I just couldn't imagine it."
Matt Coan was one of the first adjusters to process a claim using drone photos after a huge hail storm in the Denver area. "When the drone camera zoomed in on a hail hit," Coan says of the high-resolution images, "you could see everything. You could see the cracks where the impact actually happened." Any doubts he had melted away.
In addition to speeding up the claims process, drones also made it possible to work more efficiently. Previously, adjusters in the field would conduct about three roof inspections a day. With drones, the roofs of seven homes could be photographed in a few hours. "Our job is to take care of our customers," says Urban. "I can process more claims now because I don't have to drive to a site, or climb around on the roof. The faster we're able to do our job, the more effectively we're going to be able to meet a customer's needs."
By 2018, drones were made available to catastrophe-response teams countrywide—and it became clear the drones were here to stay.
When drones are needed for difficult inspections, catastrophe-team field managers contact EagleView, an aerial imaging and data solutions company based in Bellevue, Washington, which has contracts with drone pilots across the country. Once onsite, the drone pilot, usually located at ground level near the structure, flies the drone using EagleView's flight assist application to ensure the accurate capture of about 60 to 100 high-resolution photos of the damaged structure.
Those images can be spectacular and tragic at the same time. One of the first drone images Urban saw was one he'll never forget: a 60-foot-tall, five-foot-wide tree that had slammed through a rooftop. Seen from above, the house looked like a cake that had been sliced in half. "That shot conveyed the difficulty of removing that tree, and that, when they removed it, it was going to do more damage to the house," Urban remembers. "I didn't even have to get on the roof. I could see the damage, and write my estimate."
After EagleView technicians process the photos—a package of pre- and post-disaster images—and then transmit them to Allstate's claims database, where adjusters can access them, and begin the claims process. The adjusters can see the extent of the damage in graphic detail, and often get a visceral sense of the loss a person has experienced.
"You can see the granules on the shingles. The pictures that come back are truly amazing," says Miranda, whose team ensures the drone photos and claims are assigned to adjusters as quickly as possible. "Drones gave us the ability to reach out to customers and say, 'Unfortunately, you've had damage to your home, and we want to start restoring your life.'"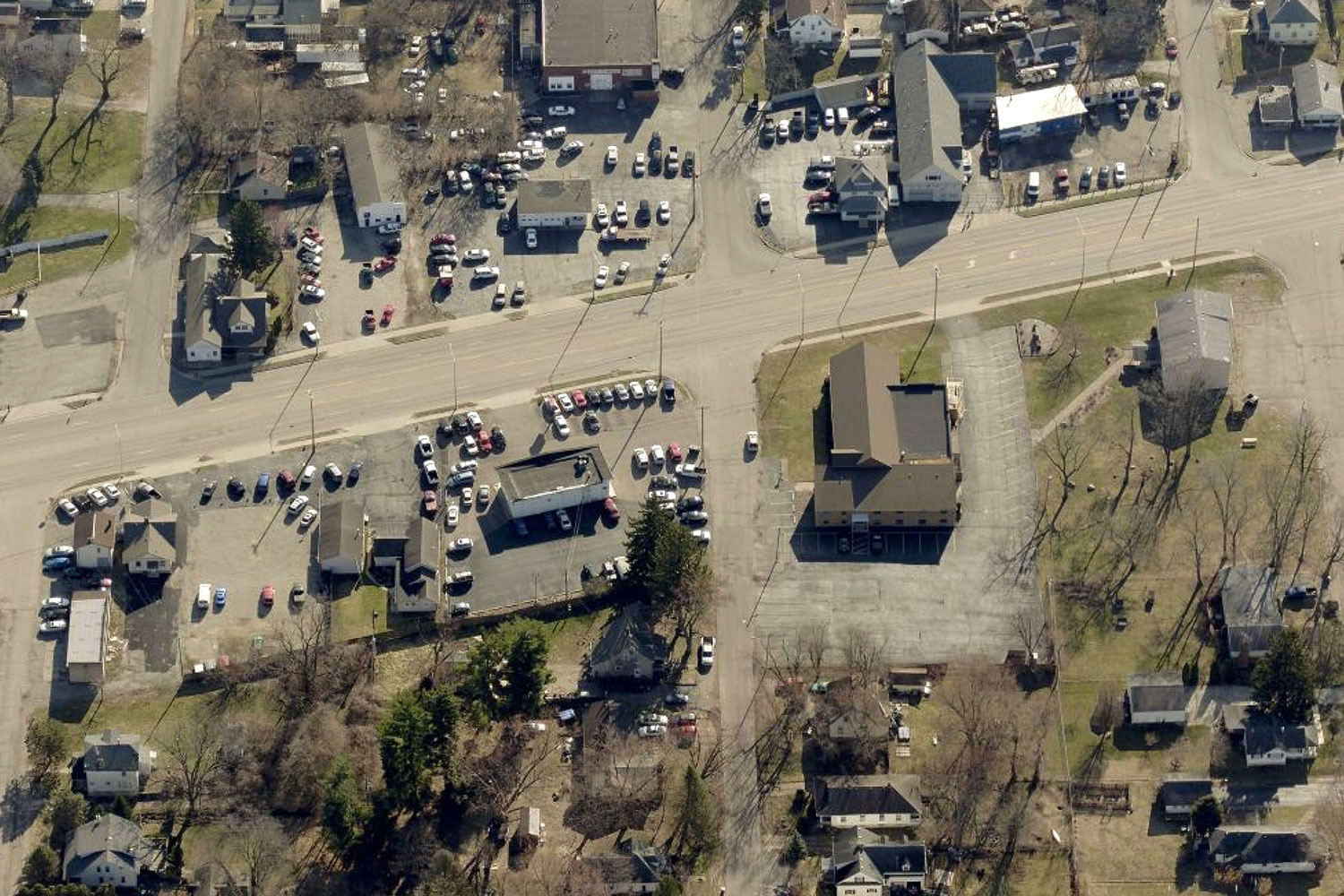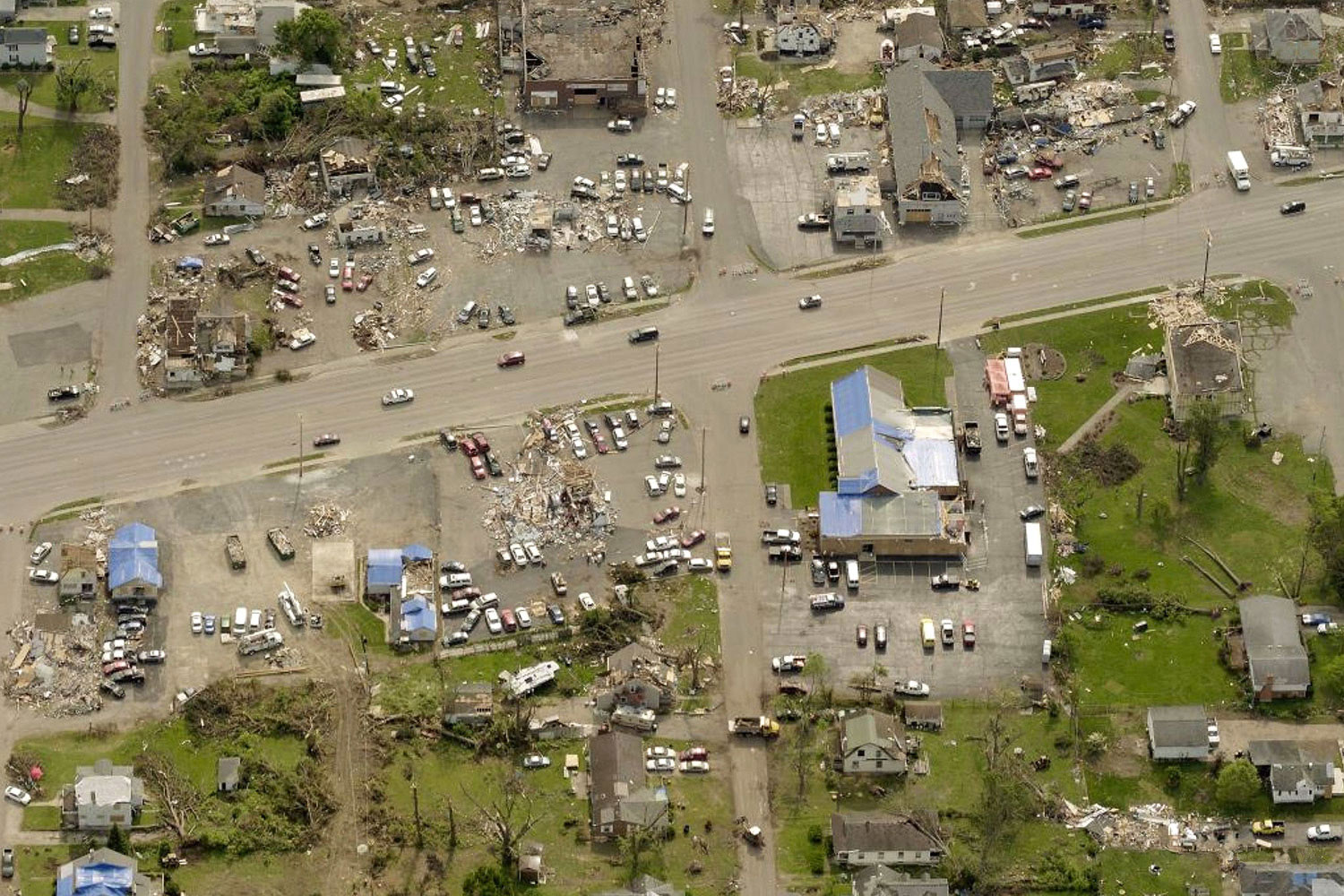 In just two years, drones have revolutionized the way Allstate responds to victims of natural catastrophes, such as windstorms, hurricanes, and tornadoes. But technology is not just a tool for the National Catastrophe Team. It has become a cornerstone of the company's strategy to provide a wide range of insurance and information services. Indeed, Chair, President, and CEO Tom Wilson has said that he views Allstate as a technology and data company, as well as an insurance provider. One innovation, for instance, is the QuickFoto Claim® app, which lets people who have been in a car accident send smartphone photos of the visible damage to their vehicle—and get an initial estimate within 24 hours. Drivewise is a tool in the Allstate mobile app that lets customers record their good driving habits and save money on their premiums. The company also offers retirement-planning advice and a tool to track personal data used by other websites.
Still, the company's catastrophe-response efforts are particularly meaningful, and the industry has taken notice. Last year, the Novarica Insurance Technology Research Council, the largest peer group of insurer CIOs, presented Allstate with its Impact Award. The company's selection was based, in part, on improvements to the company's claim cycle times of 30 and 40 percent, and a 50 to 60 percent increase in adjuster productivity during a six-month period across four states.
Boudreau says the time drones save empowers the catastrophe team. Drones "give them information much more quickly," and that information allows them to "make the best decision" for the customer. "If we know the house is gone," he adds, "then we can start making long-term housing decisions."
And while that sped-up claims process earns industry accolades and the appreciation of storm survivors everywhere, people like Boudreau and Urban are also grateful to drones for sparing adjusters those roof climbs. "There were many times, I have to admit, when I was pretty scared," says Urban, a former skydiver, who insists he doesn't frighten easily. "I've had over 3,300 parachute jumps! But I've been more scared of getting on a roof than anything I've ever done in my life."
These days, "there is no risk of injury," says Urban. Adjusters like him can save their thrill-seeking for their next parachute jump.