When the COVID-19 crisis compelled federal agencies to take action—to deliver their mission while transitioning to telework—some were able to move faster than others, successfully supporting their workforce and their citizens while navigating uncertainties. And those that were ready to pivot shared similar practices, including a focus on people, agile approaches, and a commitment to collaboration.
"Innovation can feel risky," says Cori Zarek, director of data and digital at the Georgetown Beeck Center for Social Impact + Innovation and one of the co-founders of U.S. Digital Response. "But not changing and keeping things the same forever is far riskier as the world changes around us. If we want the government to be able to respond effectively in moments of crisis or uncertainty, we need to keep carving out spaces where innovation is encouraged, supported, and prioritized."
In a matter of months, federal agencies, regardless of their mission, were confronted with the same questions: How do you quickly build effective solutions for needs that you didn't know that you had? And how do you do so when the stakes couldn't be higher, as they are during a public health crisis? With so much at stake, how could federal agencies reach and protect those who were especially vulnerable?
The key, it turned out, would be understanding people's needs, especially latent ones; working iteratively to transform hypotheses into solutions; and looking for knowledge outside of expected sources. What can federal leaders learn from these sprints that will help the government continue to evolve and scale to keep pace with change or to adapt when the next disruption inevitably occurs?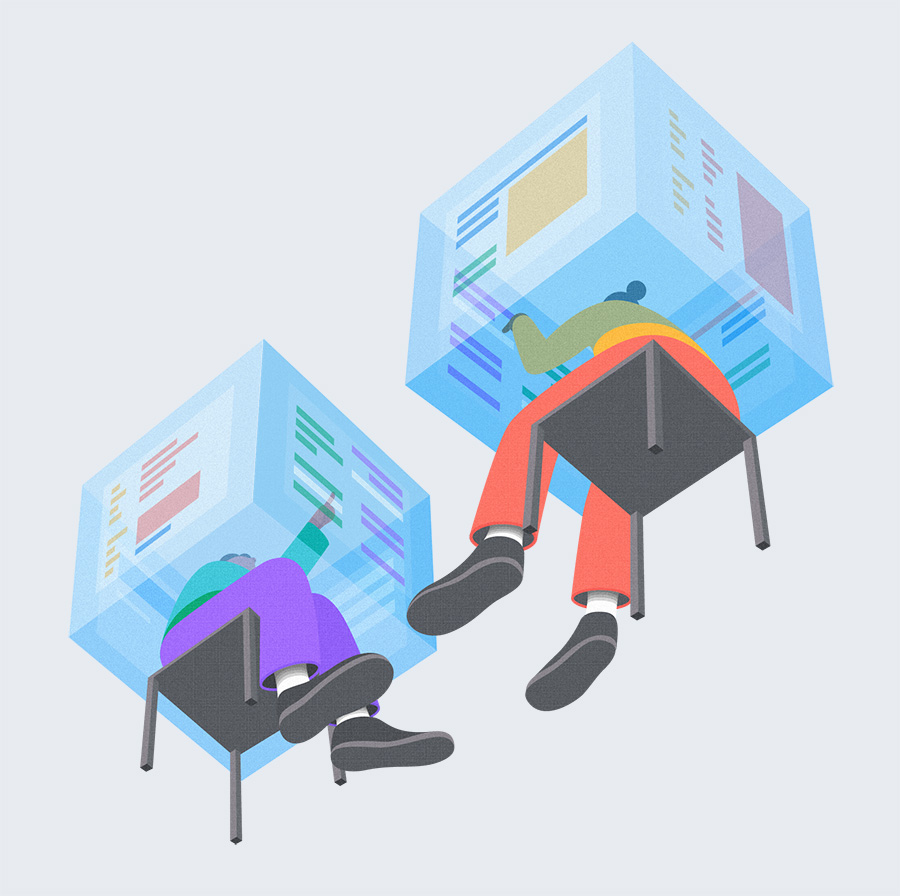 Human-Centric Design: Understanding What People Need
In the early days of the pandemic, PPE and tests for COVID-19 remained in short supply and clinical providers were overwhelmed with patient inquiries. Medical teams were swamped. It was evident from social listening that people needed more support—and fast. Though diagnostic tests would take longer to address, there were ways to perform outreach and mitigate immediate confusion. The Centers for Disease Control and Prevention partnered with Microsoft to launch an artificial intelligence (AI)-powered chatbot, the Coronavirus Self-Checker within 48 hours.
This technology met user needs by empowering people to quickly self-assess their risk of coronavirus online and find accurate medical information for treatment. And, because the bot was created with cloud-based software, other healthcare providers across the United States were able to create their own versions, proving how efficiently technological tools work when they're built with human-centric design principles that make them accessible, customizable, and scalable. While there is more to do in testing, the collaboration pointed to successful approaches that blend the best of technology and people.
"The consistent path to success is a relentless focus on human experience," says Tim Irvine, a managing director who leads the Accenture Federal Digital Studio. "Think about the people who are being affected by an existing condition and do the work to understand how they're being affected. Once you understand their pains, you have an opportunity to address their articulated–and unarticulated–needs and desires. This not only simplifies complexity but brings unexpected delight in the process."
The Department of Veterans Affairs (VA) took a human-centric approach to responding to COVID-19. The VA's Veterans Experience Office enhanced its survey platform to quickly solicit real-time veteran feedback on issues surrounding COVID-19. The VA used this insight to develop a Veterans Quick Start Guide for COVID-19 that allowed veterans to select specific services, such as secure messaging and telehealth, that best addressed their unique needs. This rapid response demonstrated the value of reorienting services around the customer. It also underscored citizens' readiness to embrace more digital experiences from the government.
"True modernization isn't a big bang," says Jennifer Pahlka, co-founder of U.S. Digital Response, as well as the founder and former executive director of Code for America. "It's incremental, data-driven improvement, consistent, continually over time, in a way that meets user needs. That makes the system much less complex, and frankly less expensive."
Rapid Prototyping:
"Making to Think"
"The pandemic certainly threw what we would call in the Department of Defense an urgent requirement on our desk," says Jason Rathje, director of AFVentures, a division of AFWERX, the U.S. Air Force's innovation organization, speaking from his home office. "There was no playbook. But, because we were already developing more agile processes, we were able to stand up our crisis response in a very short period of time."
In March, for example, AFVentures piloted the Rapid Agile Manufacturing Program (RAMP) to support the government's early PPE acquisition efforts. The program invited nontraditional companies to pitch their ideas to the Air Force through a central portal. Those applications, in conjunction with others, were evaluated around the clock by remote teams, and with a suite of digital tools that validated products and capabilities against the needs of end users. Ultimately, RAMP contracted with nine manufacturing and tech companies, providing the Air Force with more than 100,000 pieces of PPE, including face shields, reusable respirators, testing equipment, hand sanitizer, and cloth face coverings.
"COVID-19 definitely accelerated the trend of prototyping, or what we call 'making to think,'" Irvine explains. "It works best when you need to not just move quickly, but also with purpose. You start with a point of view and a hypothesis. Then you implement quick cycles of thinking and doing, testing and refining – coupling a vision with iterative improvements. Along the way, you're collecting facts and analyzing data, building a story that inspires concerted action. It's important to decentralize your experiments but centralize the learning so that you eventually create organizational fitness. This is a way to respond quickly in times of crisis while also building scale, efficiency, and resiliency."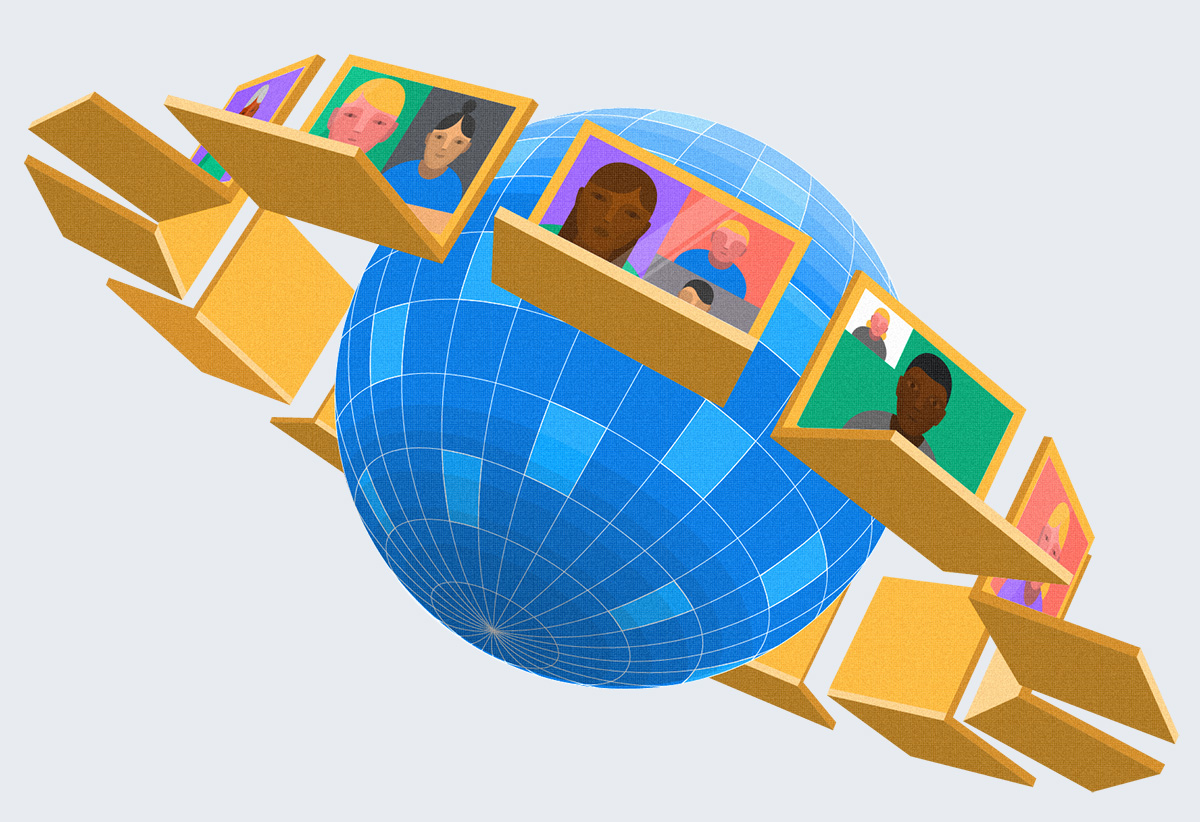 Cultures of Collaboration: Encouraging a Growth Mindset
In order to create an environment that cultivates innovation, leaders must intentionally foster a culture of collaboration and encourage a growth mindset, or a passion for learning and experimenting. And as demonstrated by the U.S. Air Force, which is still using RAMP, once an organization makes this kind of commitment and builds new capabilities to fuel continuous innovation, it contributes to a lasting shift.
"The pandemic was a forcing function for making decisions differently," says Todd Schroeder, the director of global public sector digital strategy at Google. "The agencies that have done a good job recognized they had to partner differently, and immediately, with innovative companies. Most interestingly, what has been proven out in the past several months is: The things we thought were not possible are not only possible, they're an imperative. So where do we go from here, re-prioritizing projects and partnerships with purpose?"
As federal agencies look for ways to continue accelerating their digital transformation, it's clear that innovation is increasingly necessary to solve systematic challenges, improve organizational performance, and make a meaningful impact in our fast-changing world. The lessons learned during the COVID-19 pandemic can, and should, inform future investments in IT and talent, which in turn bring about changes in culture.
"Agencies that had already started investing in IT modernization, particularly in collaborative tools to help cultivate innovation in their culture—like cloud, agile delivery methodologies, and DevSecOps–those were the ones that could respond and react most quickly," says Christina Bone, senior innovation architect at Accenture Federal Services (AFS). "But it takes more than the right technologies to really inspire the art of what's possible."
In other words, lasting change takes more than investments. It takes a commitment from the top to prioritize a people-focused, results-driven, agile, and collaborative culture. One federal agency recently created an innovation hub, sparking real cultural change by putting a renewed emphasis on agility, innovation and co-creation inside the organization and with partners. Now agency teams can ideate, design, and test ideas and new technologies, including AI, optical character recognition (OCR), and next generation UI/UX. Using a rapid prototyping model, the agency can then quickly prove the desirability, feasibility, and viability of cutting-edge solutions for customer needs. And they're already scaling the initiative, hosting virtual co-creation sessions with clients and customers around the world.
"Digital isn't something you buy," Pahlka explains. "It's something you do. When it comes to innovation, the technology itself has an important role, of course, but only in the context of culture, process, and policy. Historically, the biggest catalyst for change has been crisis. Now we have to learn how to change culture without crisis, and learn to sustain our attention on it past a crisis."