For a 244-year-old industry like the federal government, which was built for stability and deliberation, moving with speed and agility across the whole institution is a relatively new principle. So when COVID-19 circled the globe in a matter of months, the government's longstanding operating model was put to the test.
As the pandemic disrupted just about every aspect of daily life, the federal government quickly realized a new urgency in digital transformation. In the truest sense of a sprint, many federal agencies deployed newfound digital capabilities to be flexible, fast, creative, and collaborative.
The need was not new. It had been there for a long time. For some agencies, information was siloed, often without remote access. Others struggled to interact and communicate with citizens through digital platforms.
When COVID-19 compelled the government to take on those challenges quickly, federal agencies responded with a laser focus on results. While few would argue that the federal government has completed its digital transformation, agencies rose to the occasion—and what they did could be a blueprint for future progress.
The Need for Infrastructure
Before COVID-19 necessitated remote workplaces, most federal agencies had a traditional, in-person office culture that relied on legacy technology. As just one example, spending on the maintenance of legacy IT systems consumed nearly 80 percent of the U.S. government's total IT spending from 2014 to 2019, according to a recent Accenture report. Even a year ago, collaboration software tools and video conferencing infrastructure were nearly non-existent in federal agencies ranging from Congress to parts of the Department of Defense. In fact, many government employees didn't even have access to secure laptops for their home office.
According to Congresswoman Suzan DelBene (D-WA), senators and representatives couldn't mark up or sign on to bills digitally prior to the pandemic, and they didn't have video conferencing capabilities for committee work. Today, of course, members can do all of those things and more. They're holding congressional hearings and markups via video conference and interacting with constituents in virtual town halls.
"This has been a significant change," DelBene says, "and it's been really helpful, especially in a district like mine, where I have many very rural communities." Amid social distancing, she adds, she has been able to "bring folks from different parts of the district together, which has been really important," particularly for people who wouldn't usually interact with each other.
As a member of the Select Committee on the Modernization of Congress, she is advocating for more government investment in tech and more public-private partnerships, as well as policy initiatives to encourage greater digital transformation from cloud adoption to AI. Before the pandemic, "a lot of folks thought of technology as a nice-to-have, but not a must-have. I think that the pandemic really highlighted how much of a must-have it is," DelBene adds.
"When you think about innovation now," says Toni Townes-Whitley, president of U.S. regulated industries at Microsoft, "it's not just about the direct reaction to this crisis and how quickly people needed to move. It's also about how what we've learned will be applied to the rebound, post-crisis."
And it's about learning how to move even faster. Today, so much more happens in shorter periods of time. Smartphones, which are now essential, didn't exist 13 years ago, for example. So with time moving faster today and even faster tomorrow, this raises new challenges for the government to move with speed and agility.
While the pandemic exposed obstacles and bottlenecks in various government processes and agencies, it also provided new ways for them to be resolved. Now the question is whether the government will be able to sustain at a new pace and continue an accelerated path of innovation.
It's not just a matter of good government—it's also a matter of national security.
"To illustrate how little telework we were really doing, and how little we were prioritizing it, at the beginning of the pandemic we only had 20,000 VPN connections for our 650,000-person workforce," says Lauren Knausenberger, deputy chief information officer for the U.S. Air Force. "We quickly got that up to 400,000 VPN connections in about two weeks, but it wasn't enough. We needed to do more."
While a cloud migration was already in progress, the pandemic accelerated it. Everyone at the Pentagon transitioned from basic email communications to more advanced collaboration tools. But as Knausenberger points out, that's just the start of what the government must do to continue its digital transformation.
"COVID-19 has woken everyone up, and people are loving their experience working at home with the best-in-class tools," Knausenberger says. "But we have to continue to invest in rock-solid digital infrastructure on our bases and at the Pentagon. The problem has been that infrastructure just isn't sexy. But if we don't spend time and money investing in it, then we can't enable the more exciting capabilities, like data decision advantage and AI at scale."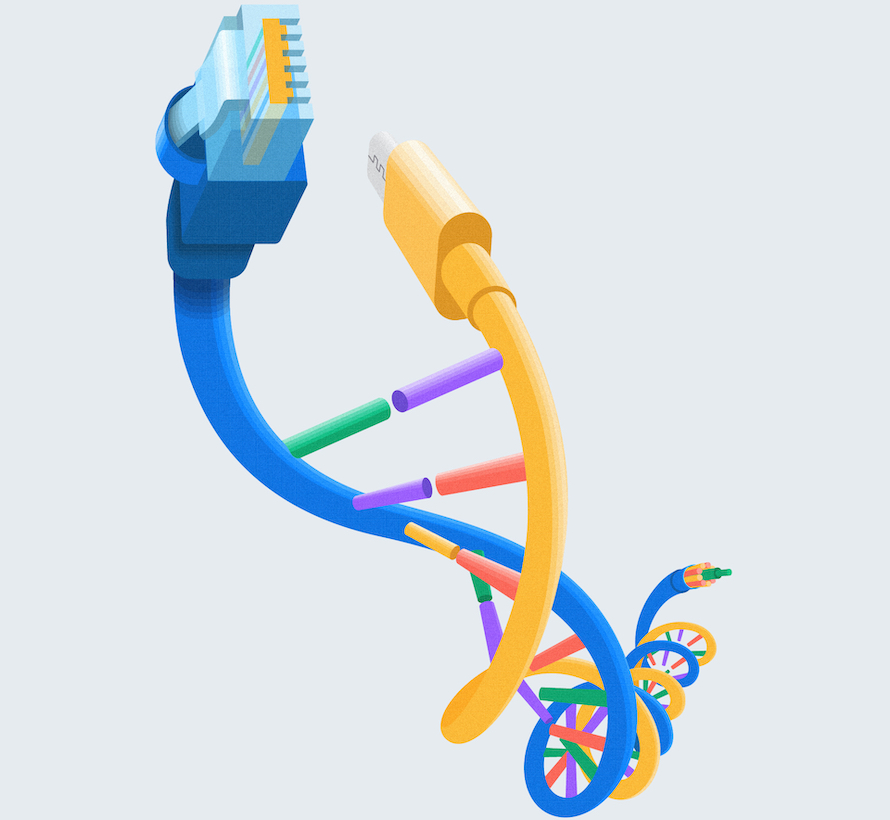 Where to Go from Here
Even as we look beyond the current crisis, the world will continue to present challenges and be a place of continuous change. Going forward, mission and business continuity will demand a greater emphasis on resilience and agility. Agencies that can quickly improvise and innovate will be better positioned to take on whatever comes next.
In fact, according to new research released in a report from Accenture, "74% of federal executives believe that the stakes for innovation have never been higher—getting it 'right' will require new ways of innovating with ecosystem partners and third-party organizations."
So what is essential to getting it right?
"Leaders should think of COVID-19 as a stress test and take stock of what worked and what didn't," says Ira Entis, managing director of growth and strategy at Accenture Federal Services. Nearly every federal agency has needed to re-imagine its mission in response to the pandemic while shifting to a new virtual operating model. The challenge for leaders now is building on pockets of success to scale innovation across their organization.
"Before COVID-19, many agencies were already moving to the cloud and investing in artificial intelligence, data analytics, and other modern technologies. We're only just starting to scratch the surface of how these technologies make a difference in our lives—and innovation is key to tapping that potential," says Entis.
To thrive in this new environment, federal agencies must make innovation a part of their DNA. "Leaders can energize their workforce and help their agency metabolize innovation faster to continue adapting to changing expectations and realities," Entis adds. "Leading commercial practices like human-centric design, rapid prototyping, and partnerships can help agencies navigate change more successfully—and faster—both inside and outside their organizations."
Governments have long faced disruptions and unimaginable challenges, but never before at this speed. Reconnecting to a strong innovation DNA is fundamental to thriving in this new world. Now is the time to embrace change and accelerate IT modernization. The future depends on it.